Today I'll be writing about the Oliphant Cricket Scoreboard Desk Tidy. Oliphant have a new Cricket range of giftware for 2020. This desk tidy is authentically realistic and a practical item too.
The included self-adhesive number stickers allow you to decorate and personalise your new desk tidy. The Oliphant brand is a firm favourite of mine and I'm incredibly lucky to be able to review for them. Especially their new product ranges.
You'll see the desk tidy is large enough to store large items, you can even fit a roll of Sellotape in it too.
So, is this item any good? Time to test it out!
Packaging and Contents.
The Oliphant Cricket Scoreboard Desk Tidy comes packaged in a green retail cardboard box which features product images and specifications printed on it. The box measures 19.5cm x 15.5cm x 12.0cm and weighs 375G.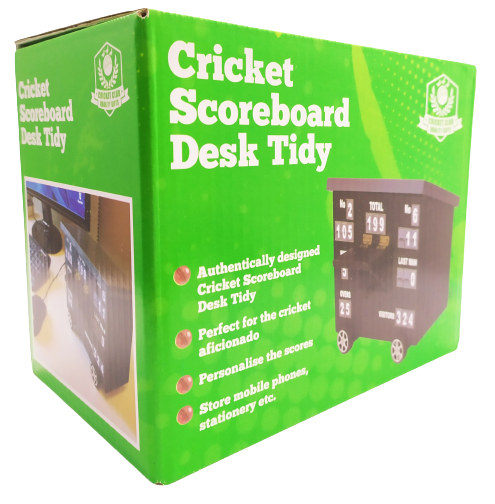 Inside the box you'll find the following: 1x Desk Tidy (with removable lid), and 1x Scoreboard Stickers.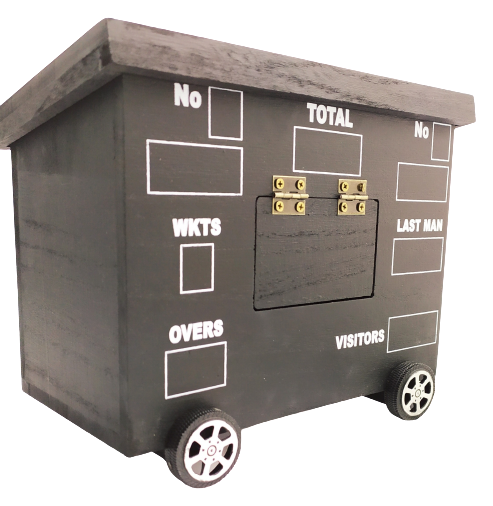 Oliphant Cricket Scoreboard Desk Tidy.
The Oliphant Cricket Scoreboard Desk Tidy is black in colour and has a matte textured finish to it. The desk tidy measures (with lid) 19.5cm wide x 16.5cm in height (highest point) and 11.5cm in depth and weighs 266G.
The internal dimensions are 16.5cm x 8.5cm x 12.5cm.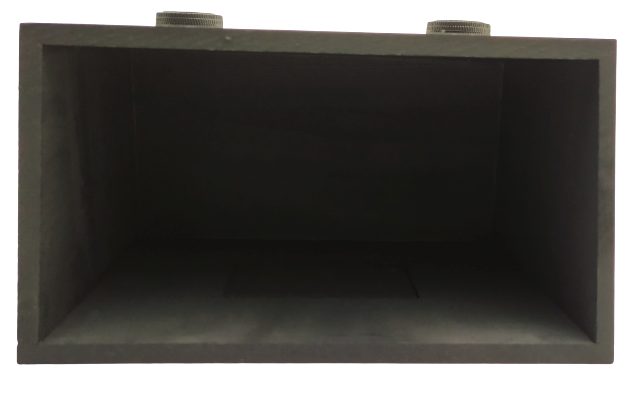 The lid simply sits on the top and fits snuggly to the desk tidy itself. You'll notice the desk tidy features 4 plastic wheels, they're not the best quality. But you're not likely to be wheeling it about in any case. They're more decorative than anything.
You get supplied a wooden prop too to prop open the hinged hatch.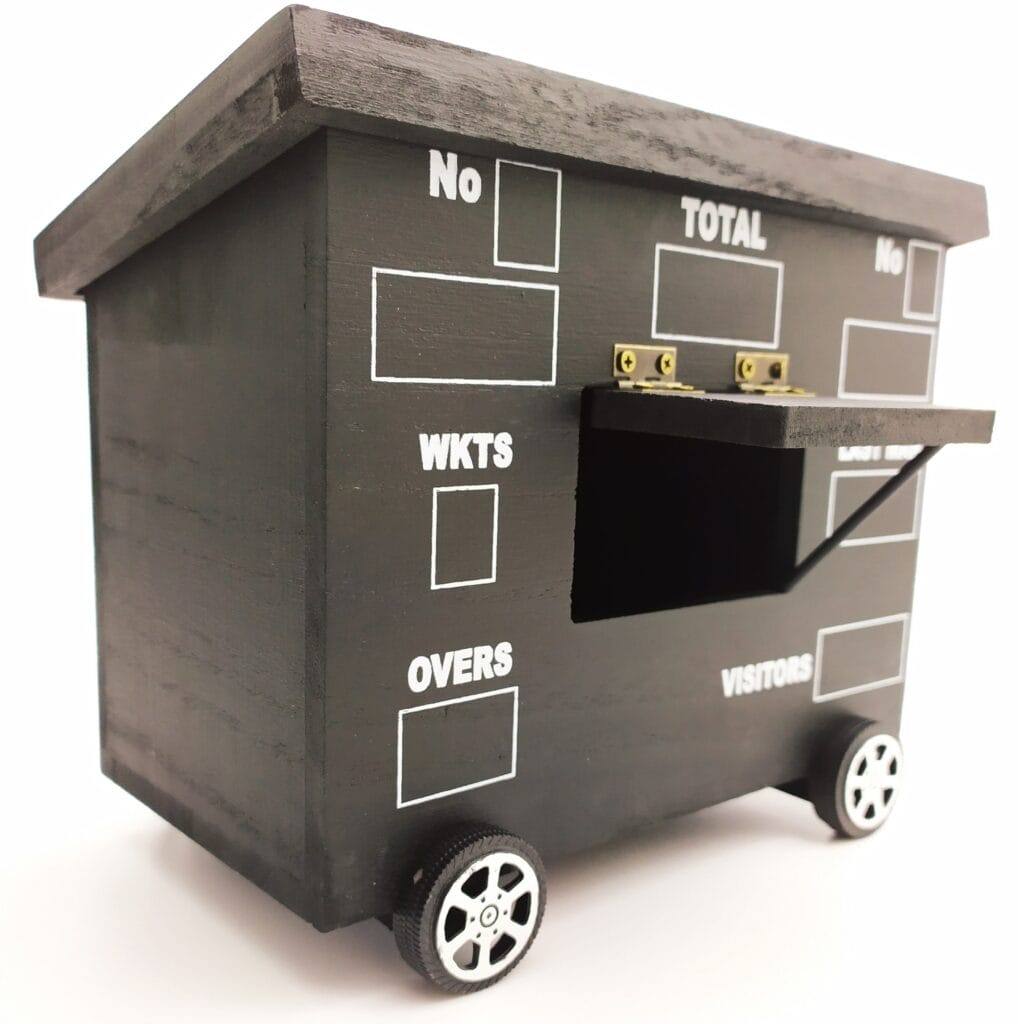 Surprisingly, the self-adhesive numbers stick to the desk tidy. I initially thought they'd fall off, but they stick.
Only downside for me with the textured wooden and painted combination is that it attracts dust. It then requires a thorough dusting.
Technical Specifications.
Brand: Oliphant
Model: Cricket Scoreboard Desk Tidy
Model Code: EO39594
EAN: 5013313005315
ASIN: B08GKY9PDW
Compliance: N/A
Conclusion.
The Oliphant Cricket Scoreboard Desk Tidy is great little product. Authenticate looking and large enough for your phone, pens, Sellotape, or a great size to hide your Jaffa Cakes too. I like that the supplied stickers also stick to the desk tidy too (I couldn't photograph them as they kept disappearing with my photographic setup).
Only downside, and it is literally me clutching at wickets, is the dust attraction that comes with a matte textured wooden surface.
If you want the Oliphant Cricket Scoreboard Desk Tidy for yourself, it's available for purchase only on Amazon. The RRP for this product is £14.99.
Product sample provided by Oliphant/Original Products in exchange for a detailed, unbiased review.
---
Thank you for taking the time to read my post. If you'd like to add a comment or thought on this post, please use the section below. I can also be contacted via the online contact form. Please subscribe for the latest reviews, news, and discounts. Please follow My Helpful Hints on Twitter, Instagram & Facebook too!
Oliphant Cricket Scoreboard Desk Tidy