Today I'll be writing a review for the BLON Fat Girl Earphones, I've reviewed for the brand BLON a few times now. It's a budget friendly and great audio brand and is available on the KeepHifi website.
The outer body is constructed from aluminium alloy and finished with a scratch-resistant gunmetal anodize process. A 10mm composite speaker diaphragm ensures you enjoy a full range of acoustic ranges including low frequency and vocals.
The BLON Fat Girl Earphones have an ergonomic design, allowing for both comfort and noise reduction too.
But are they any good? Time to test them out!
Packaging and Contents.
The BLON Fat Girl Earphones comes packaged in a white carboard box, which features product images and specifications. The box measures 10.4cm x 7.3cm x 2.4cm and weighs 35G.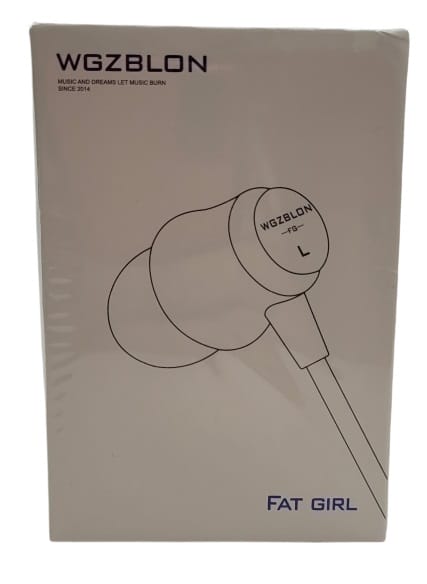 Inside the box you'll find the following: 1x Earphones, 2x Additional Silicone Ear-Tips, 1x Chinese/English User Guide.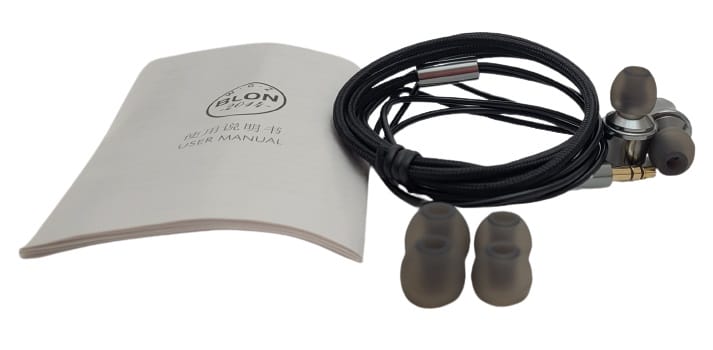 The included user guide is poorly translated from Chines to English, it doesn't even feature anything to do with these earphones. The graphics show another IEM model with an over ear hook cable design. Basically, the user guide can be compared to a politician…full of nonsense and irrelevant information.
BLON Fat Girl Earphones.
The BLON Fat Girl Earphones are very lightweight, weighing just 17G and you have a choice of an inline microphone or not. I wasn't sent the inline microphone option, I was sent the silver model too, black is an option if you'd prefer.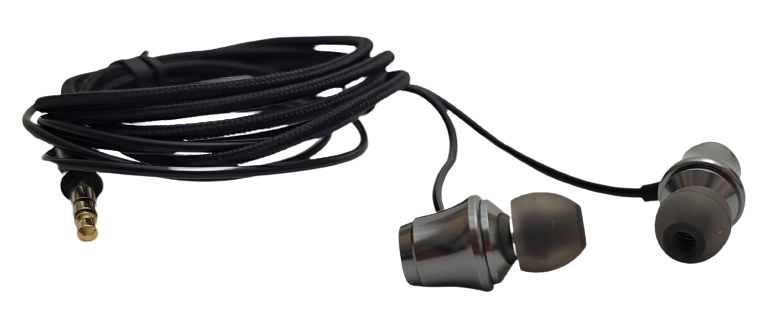 The cable measures 1.2m in length and features two outer material textures, a standard 3.5mm TRS (Tip Ring Sleeve) gold-plated jack plug.

Wearing and Sound Quality.
I've been wearing the BLON Fat Girl Earphones for a few weeks now, a few hours most days and I can report they're very comfortable to wear for prolonged use. I used them for both audio music, mobile gaming, and for live TV viewing (again via mobile).
The sound output is very good, nothing that'll blow you away or anything, but they sound rather good. Both noise isolation and noise cancellation are very good, the ergonomic shape of the casing ensures a great inner ear fitment.
Distortion is also very low, even when increasing the volume distortion is very low. Overall, the sound is crisp and clear.
Personally, I prefer a more bassy experience, but I was still very pleased with the audio experience of the BLON Fat Girl Earphones.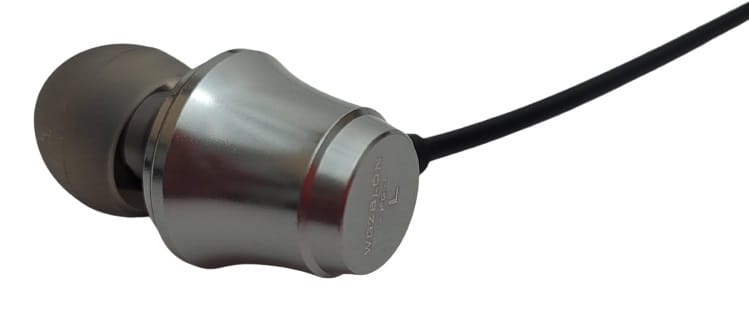 Technical Specifications.
Brand: BLON
Model: Fat Girl
Manufacturer Code: N/A
Manufacturer Reference: N/A
EAN: N/A
ASIN: N/A

Frequency Response Range: 

20 – 20000Hz

Sensitivity: 

114dB

Resistance: 

16Ω

Compliance: N/A
Conclusion.
Overall, I really like the BLON Fat Girl Earphones. They're lightweight and comfortable to wear for prolonged use and they sound OK too. We are dealing with a very budget friendly unit, so exceptions to excellent, blow you away audio experiences can be excused, but for what they are, they're very good and ideal for everyday use.
The user guide is crap.
If you'd like to purchase this item, please check out the purchasing options below. The RRP for this product is £10.00.
Product sample provided by KeepHifi in exchange for a detailed, unbiased review.
---
Thank you for taking the time to read my post. If you'd like to add a comment or thought on this post, please use the comments section below. I can also be contacted via the online contact form. Keep up to date with the latest news on social media.