Today I'm writing about the BLON BL-03 Earphones. These earphones feature a 0.78mm 2-pin interface cable and an in-line microphone/multi-function button.
With a 10mm Carbon Nanotube Diaphragm unit, a copper and silver cable mix, sound should be top-notch. Affordable decent audio from AliExpress is quite common these days. BLON is another brand selling multiple products on the AliExpress platform.
I'm quickly becoming a AliExpress fan, shipping takes a couple of weeks, and the wait is so worth it. So, when Keephifi approached me and asked if I'd like to review again for them, of course I said yes!
So, are the BL-03 Earphones any good? Sound Quality? Time to test them out!
Packaging and Contents.
The BLON BL-03 Earphones come packaged in a white display box, which features printed specifications. The box measures 20.5cm x 7.5cm x 4.0cm and weighs 128G. It's clear that the translate machine had a fit and spewed out some complete bollox and printed it onto the packaging.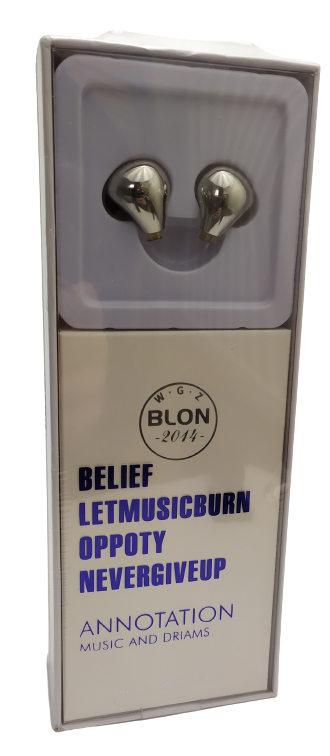 Despite the BELIEF LETMUSICBURN OPPOTY NEVERGIVEUP nonsense, I quite like the packaging. The clear window brilliantly displays the earphones, they're sat there looking pretty, tempting me to rip them open and plug my ears with audio joy.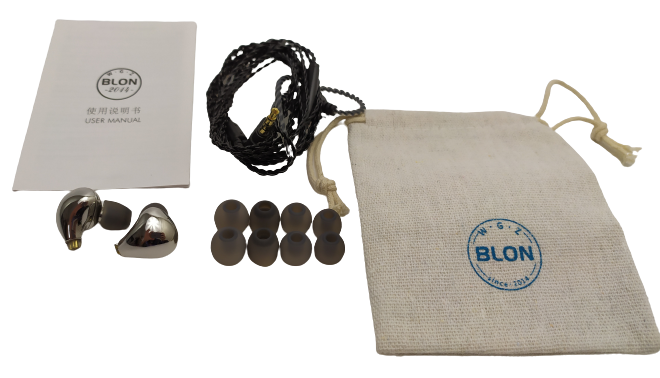 Inside the box you'll find: 1x Earphones, 1x Cable, 4x Additional Silicone Ear Tips, 1x Bag 1x Chinese/English User Guide.
BLON BL-03 Earphones.
The BLON BL-03 Earphones are shaped to fit snuggly into your inner ear canal. They come in a variety of colours and specifications. I chose a beautiful, mirrored Chrome finish and chose a cable with an in-line microphone multi-functional button. I'm sure you'd agree they look aesthetically beautiful, and the mirrored effect reminds me of some Terminator 2 vibes.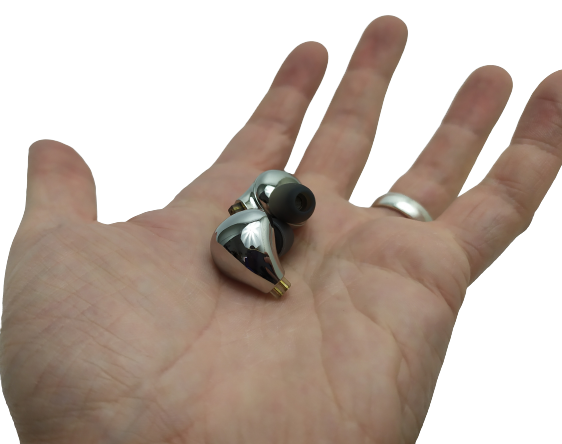 Each earphone measures 2.5cm x 1.5cm x 1.5cm and weighs just 8G. The 1.2M cable features an in-line multi-function button about 20.0cm from my right ear. The cable features an over rear hook design, this makes for comfort and ensures the BL-03 earphones won't slip out of your ear.
Cable and Jack.
The cable has a 0.78mm 2-pin interface, which has short-circuited protected copper/silver 4 core anti-tension outer sheath. You can use any 2-pin interfaced cable with the BLON BL-03 Earphones.
The below image isn't a womb! It's the cable ?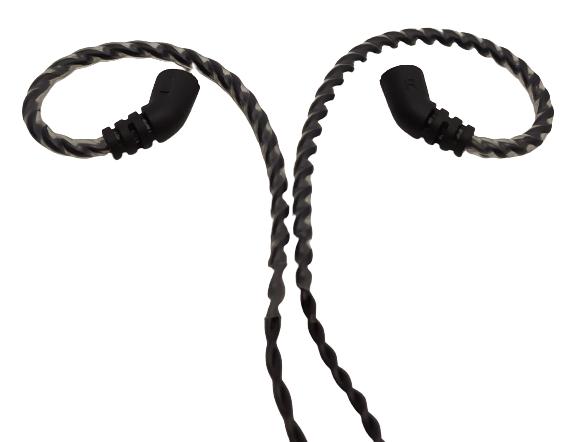 The cable also features a 3.5mm a four-conductor gold-plated TRRS (Tip Ring Ring Sleeve) jack and is angled at 90° for protection. The jack has been 5000 plugged quality control tested.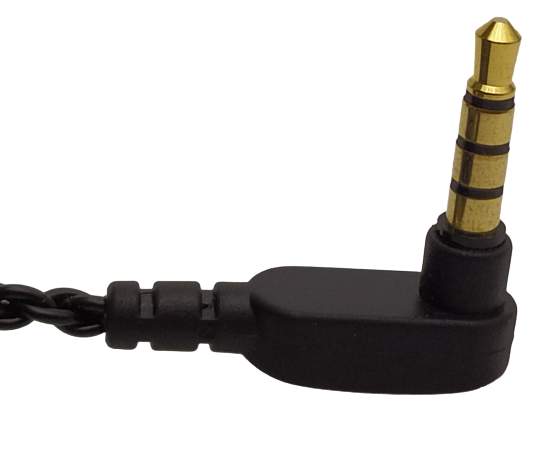 Pressing the multi-function button will pause/play audio, answer/end calls. Pressing and holding will awaken the Google lady.
Wearing.
To use the BLON BL-03 Earphones you need to hook the earphones over the top of your ear, the insert the earphone into your inner ear canal. You might need to slightly swivel the earphone into a comfortable position. Silicone ear-tips are easy to change, simply pop one off, and pop on another.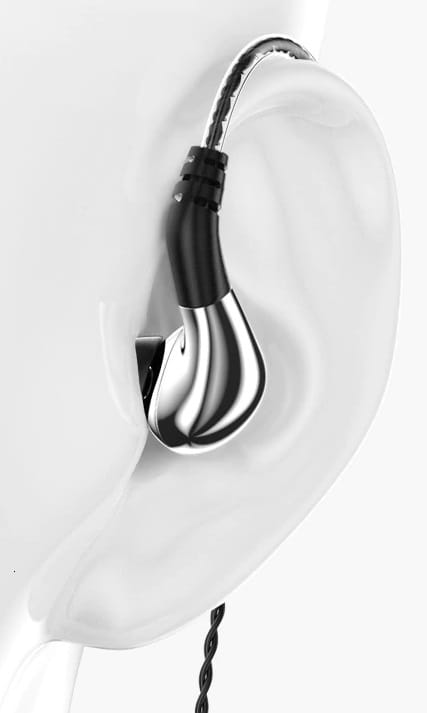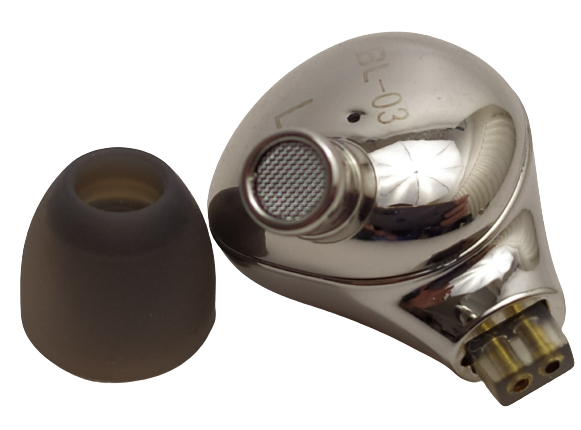 Each of the earphones feature L or R etching, to symbolise either left or right use. Although it's impossible to use them in the wrong ear as the ergonomic shaped design won't allow for incorrect insertion.
I found the BLON BL-03 Earphones amazingly comfortable to wear, no sweaty ear holes, no redness, no aches, no pissed off feelings. Basically, they're comfortable. Noise isolation is OK, there's some sound leakage, but who cares about that, unless you're listening to some embarrassing 90's Steps songs, which I'm obviously not, I'm down with the youth today.
Noise cancellation is alright too, nothing too spectacular, some background noise is reduced, but certainly I've used better, they're average, nothing to shout about.
The supplied Chinese/English user guide is completely useless, the text is too small. When you do manage to read what it says, it's complete bollox and sprouts some useless information regarding something about a vase, pen and sword. No idea!
I think I know why the text is so small, it's hidden this nonsense.
Sound Quality.
The sound is average. I was expecting more bass tones, but instead these are faded and overpowered by vocal tones. I suppose it's personal taste. I'm a bass loving junkie, and the BL-03 don't cut it.
Sound isn't unpleasant, just not to my taste.
The in-built microphone work OK too, nothing to say really, it works and is microphoney.
Frequency response is 20-20KHz and I did test this, well until a certain point before I chickened out and just accepted BLON's claims, I'm not a machine!
Distortion is incredibly low, even when maxing them, I was quite surprised as you'd expect some distortion.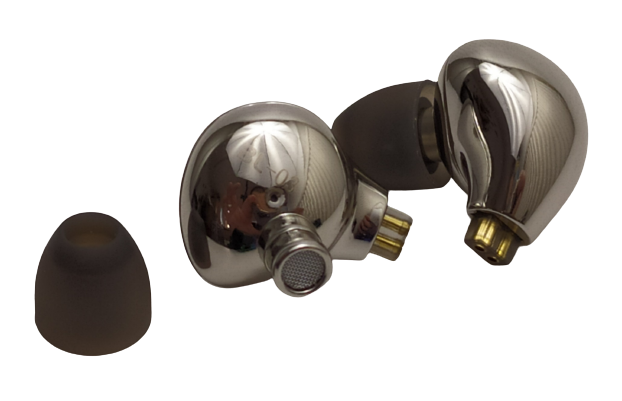 Technical Specifications.
Brand: BLON
Model: BL-03 Earphones
Manufacturer Code: BL03
Manufacturer Reference: N/A
EAN: N/A
ASIN: N/A
Interface: 0.78mm 2-Pin
Frequency Range: 20-20kHZ
Sensitivity: 102±3dB
Impedance: 32Ω
Plug: 3.5mm L curve gold plated connector
Cable Material: 4 Core Silver-Plated Cable
Driver Unit: 10mm Carbon Nanotube Diaphragm
Compliance: CE, FCC, RoHS
Conclusion.
The BLON BL-03 Earphones are OK. They're not outstanding by any means, in fact they're a middle of the road pair of earphones. They're certainly comfortable and if a reduced bass sounding pair of earphones are your thing, I'm sure you'll be wetting yourself with excitement. But for me, they average.
The translation is hugely off, littered with irrelevant text, nonsense on both the packaging and the user guide.
To summarise, they're pretty on the outside, but with nothing going on inside!
If you want the BLON BL-03 Earphones for yourself, they're available for purchase only on AliExpress. The RRP for this product is £18.31.
Product sample provided by Keephifi in exchange for a detailed, unbiased review.
---
Thank you for taking the time to read my post. If you'd like to add a comment or thought on this post, please use the section below. I can also be contacted via the online contact form. Please subscribe for the latest reviews, news, and discounts. Please follow My Helpful Hints on Twitter, Instagram & Facebook too!