Today I'm going to be reviewing the Alfheim Laptop Backpack. This bag has been designed to carry a standard 15″ laptop or tablet and have enough pockets for all your accessories.
You get a USB power outlet on the outside of the bag. All you need is a powerbank inside of the bag and you've got yourself a power source for your mobile phone.
The Alfheim bag is waterproof and durable and comes with a 12-month warranty for defects.
But is this bag any good? How comfortable is the bag? Time to test it out!
Packaging and Contents.
The Alfheim Laptop Backpack doesn't come with any type of packaging, it's literally the bag on its own. And as for contents, you get; 1x Bag.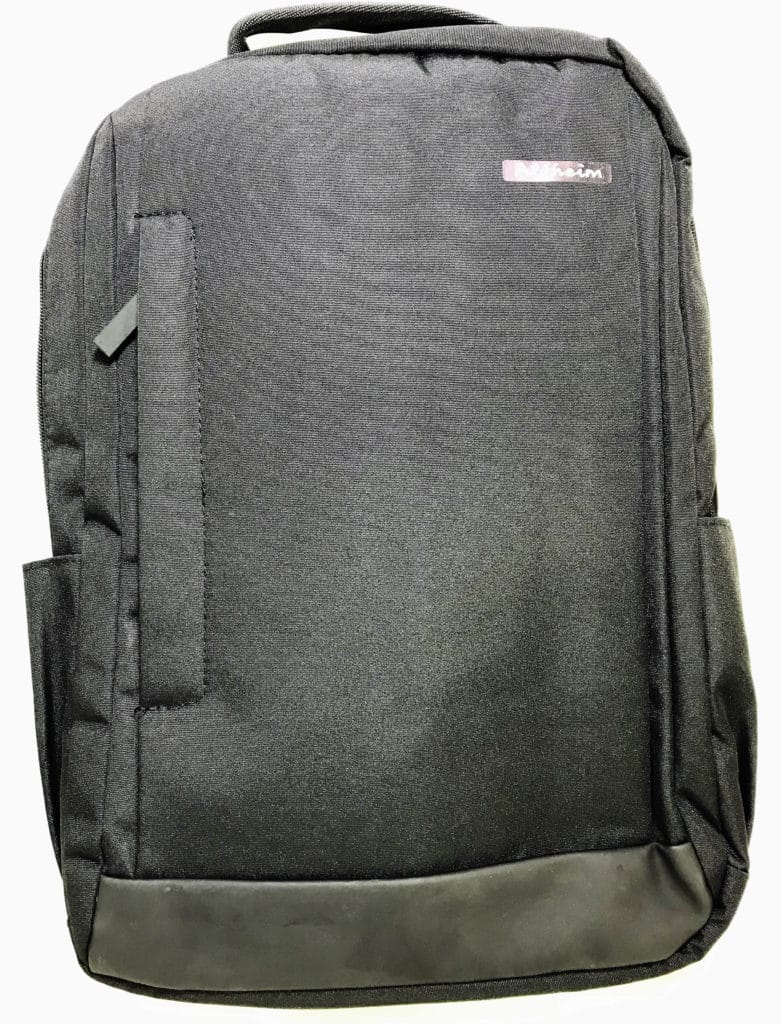 Alfheim Laptop Backpack.
The Alfheim Laptop Backpack is Black in colour and is made from mostly polyester materials. The outer measurements are 42.0cm x 32.0cm x 10.0cm and weighs 600G.
You get 9 different sized pocket areas for storing all sorts of things such as; laptops, phones, umbrellas, drinks bottles, pens, and other miscellaneous accessories.
The reverse of the bag features a strap that straddles the handle of a standard suit case, which is very smart and useful.
Internal Storage.
Internally the bag features a Blue lined polyester material. You can easily store a 15″ laptop or tablet without any issues at all. I really like that you can add your own powerbank inside too and use the supplied USB cable to use as a power source.
The outer zip feels very high quality too.
I must mention the one thing that impressed me the most, and that's the carry straps. You'll notice the straps are very padded. So they don't hurt your shoulders when using the bag. They're also adjustable too!
Technical Specifications.
Brand: Alfheim
Model: Laptop Backpack
Model Code: N/A
Manufacturer Code: B
EAN: N/A
ASIN: B07M5SJ6KX
Compliance: N/A
Conclusion.
I really like the Alfheim Laptop Backpack. It's lightweight and seems to be very durable too. The carry straps are comfortable and padded.
The outer material repels water; such as rain but isn't by no means completely waterproof, it's splash proof.
Overall, I really like the Alfheim Laptop Backpack and do recommend it.
If you want the Alfheim Laptop Backpack for yourself, it's available for purchase only on Amazon. The RRP for this product is £17.99.
Product sample provided by Alfheim in exchange for a detailed, unbiased review.
---
Thank you for taking the time to read my post. If you'd like to add a comment or thought on this post, please use the section below. I can also be contacted via the online contact form. Please subscribe for the latest reviews, news, and discounts. Please follow My Helpful Hints on Twitter, Instagram & Facebook too!