Today I'm writing about The Cornwall Connection, a fantastic small business which sells a wide range of handmade products. I'll be writing about one of The Cornwall Connection's most popular product range, a wheat heat pack. Other products include eye pillows, cushion covers, and mixture of home decor items to appease many home tastes.
The wheat packs can be used both heated and chilled to suit several medical ailments. So, whether you have a new injury, or an old niggling condition, wheat packs can help ease the pain and discomfort. They're also incredibly eco-friendly too and reusable infinite times.
Last week I hurt my back from prolonged bending over, and thankfully, I had a The Cornwall Connection what pack handy ready for review. You couldn't make it up, although this did happen last time when I agreed to review a knee brace for another brand, that same week I crocked my knee. Maybe it's fate, or I'm a clumsy git? Anyway, perfect timing, I guess.
So how did it perform? Did it work? Time to test it out!
Packaging and Contents.
The Cornwall Connection wheat pack comes sealed in a plastic grip seal bag; this is needed to minimise moisture from the delivery system and maintains the lovely Lavender scent. The outer packaging features a biodegradable mailing bag which features The Cornwall Connection social media profiles and contact information.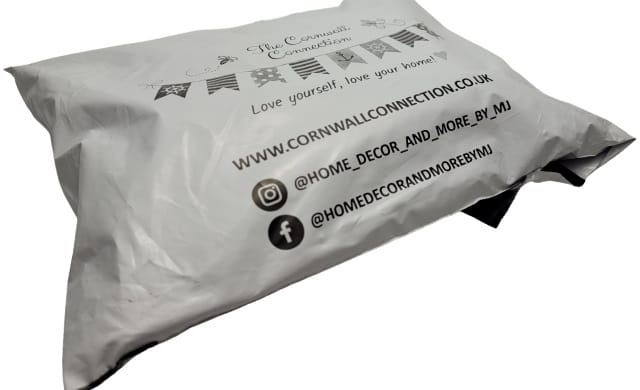 Inside the bag you'll receive 1x Wheat Pack, 1x User Instruction.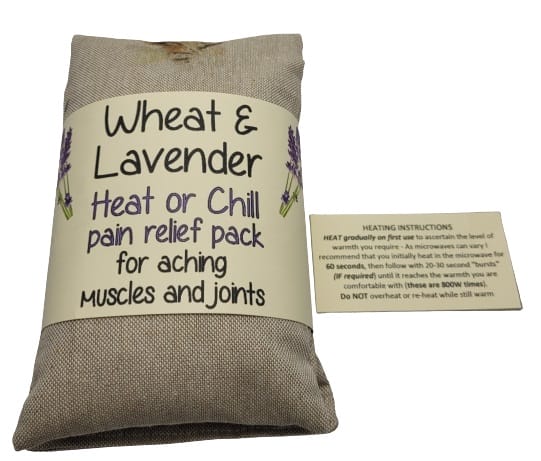 The Cornwall Connection.
The Cornwall Connection fabric wheat pack that I received features a highland cow printed design. Other deigns are available which include bees, cows, hedgehogs, lighthouses, and much more. My wheat pack is also scented with Lavender, The Cornwall Connection also produce a Lavender and Chamomile version too for extra stress relief.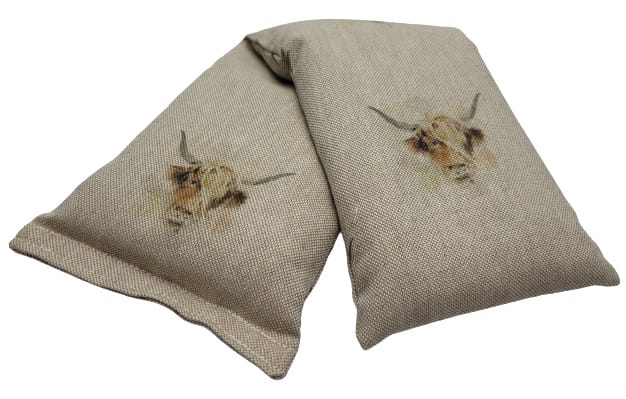 As you can see from the above image, the wheat packs are quite long and measure 40.0cm in length x 11.5cm in width, they also weigh approximately 600G. These are handmade, please allow some room for plus/minus numbers to these figures.
The wheat pack was certainly longer than I was expecting, which isn't a bad thing, quite the opposite in fact. It means it can cover a whole area of pain, and flex around an achy joint for example.
First Time Use.
The Cornwall Connection provide some detailed heating instructions, especially for a first-time use, where it's advised to heat gradually so you can judge for yourself your preferred heat level. I followed the instruction on a 800W microwave (which I have) and initially blasted the wheat pack for 60 seconds, then followed up with a 20 second burst. The wheat pack came out steaming hot, in fact I was quite surprised just how much warmth it had.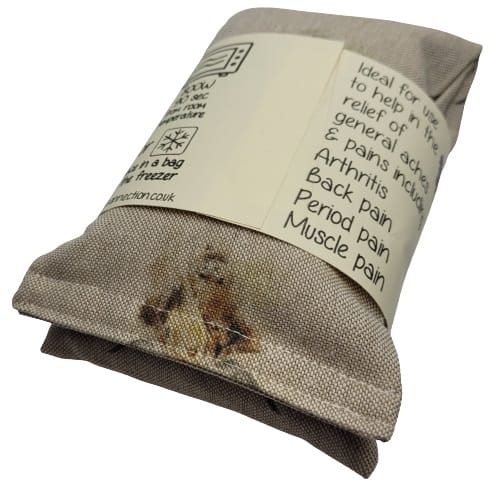 The heat last around an hour too, and the scent of lavender filled my house too (I love lavender) and it soothed my achy back. After about an hour, my back had eased enough to stop using the wheat pack. I was surprised but thoroughly happy. Usually, I use a hot water bottle, but the stopper area digs into me, which I find uncomfortable. No such issues using a wheat pack, in fact, it's comfortable.
The only thing that I can think that would improve the product would be to add the heating instruction as a fabric label. The paper instruction is great, but I worry that I will lose it over time, a fabric label would be a great addition.
You can also sling the wheat pack into your freezer too and it's available as a cool pack for injuries or headaches that require a cool pack.
Technical Specifications.
Brand: The Cornwall Connection
Model: Wheat Pack
Manufacturer Code: N/A
Manufacturer Reference: N/A
EAN: N/A
ASIN: N/A
Conclusion.
I love The Cornwall Connection wheat pack. I didn't realise just how handy something like this is to have around, but I will certainly be reaching for the wheat pack whenever I had pain or discomfort from now on. The length helps spread heat all around the area and allows you to wrap around a joint too. Very handy indeed.
Overall, I'm very impressed and would most certainly recommend The Cornwall Connection wheat packs.
If you'd like to purchase this item, please check out the purchasing options below. The RRP for this product is £11.00.
Product sample provided by The Cornwall Connection in exchange for a detailed, unbiased review.
---
Thank you for taking the time to read my post. If you'd like to add a comment or thought on this post, please use the comments section below. I can also be contacted via the online contact form. Keep up to date with the latest news on social media.