Today I'll be writing about the Eardley Designs Worry Pets. This brilliant small business is run by Mum of 3 Bev Eardley.
This business has not only won the Theo Paphitis Small Business Sunday (SBS) award but has featured twice on BuzzFeed. Which, for a small family business is huge!
The business started in 2018 and the concept started whilst Bev was on maternity leave, producing items for her imminent baby. Others wanted the items Bev was producing, the business was formed on that basis.
Worry Pets were launched in March 2019. They've since become immensely popular, reaching a global audience, all from Stoke-on-Trent, Staffordshire in the UK. Designed primarily for anxious, and autistic children, they're a great comfort and provide a much-needed sensory fidgety experience.
Working alongside her children and particularly her eldest daughter the idea of Worry Pets was formed. There're two main options for the Bev Eardley Worry Pets. You can either a fluffy or plush material pet. That's not all. You can custom select colours and even choose eye colour. Bev Eardley also sells miniature versions too, perfect for use as a bag charm.
All Worry Pets are CE certified to ensure safety; they're also machine washable. Inside each Worry Pet Bev Eardley uses Poly Pellets that provide a weighted bean bag effect.
Eardley Designs Worry Pets.
I chose an orange Worry Pet with blue eyes. I named my Worry Pet Lando after the McLaren F1 driver Lando Norris. McLaren have an orange racing livery with blue detailing, hence the name for my Worry Pet.
You can choose from blue, pink, yellow, purple, orange, grey, green, red and black. You can also choose eye colours too, and can select from pink, orange, green, blue, and gold. Want an odd eye colour? That's also possible, simply choose your odd eye colour from the list.
Not only do you get a fabulous Worry Pet, Eardley Designs also include a card adoption certificate with your order.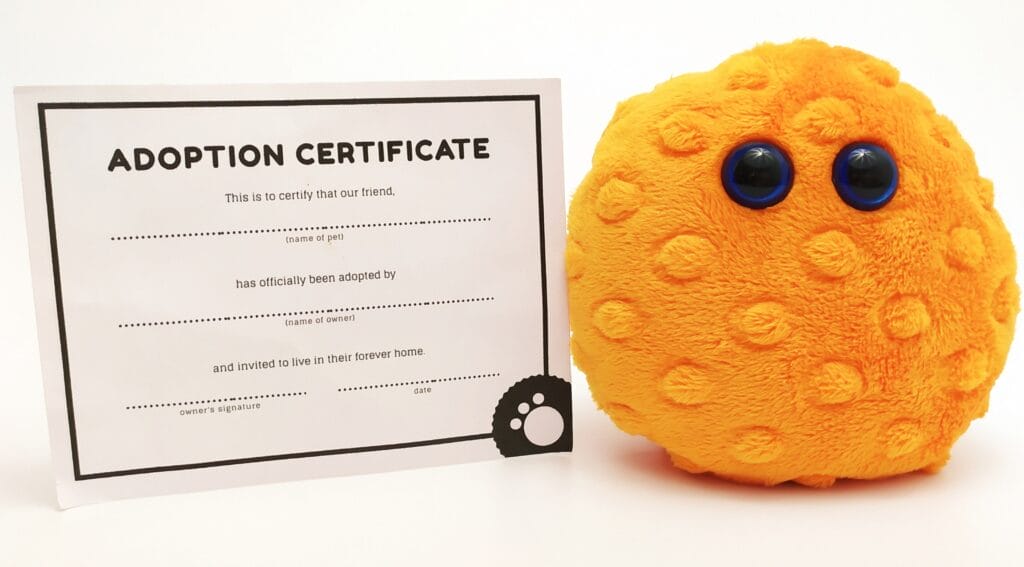 Lando measures around 11.0cm in diameter and weighs 155G. As each order is handmade and made to order, please expect some differences in terms of size and weight.
The outer material is extremely soft and plushy, the raised areas can be pressed and pop back out when the Worry Pet is squeezed.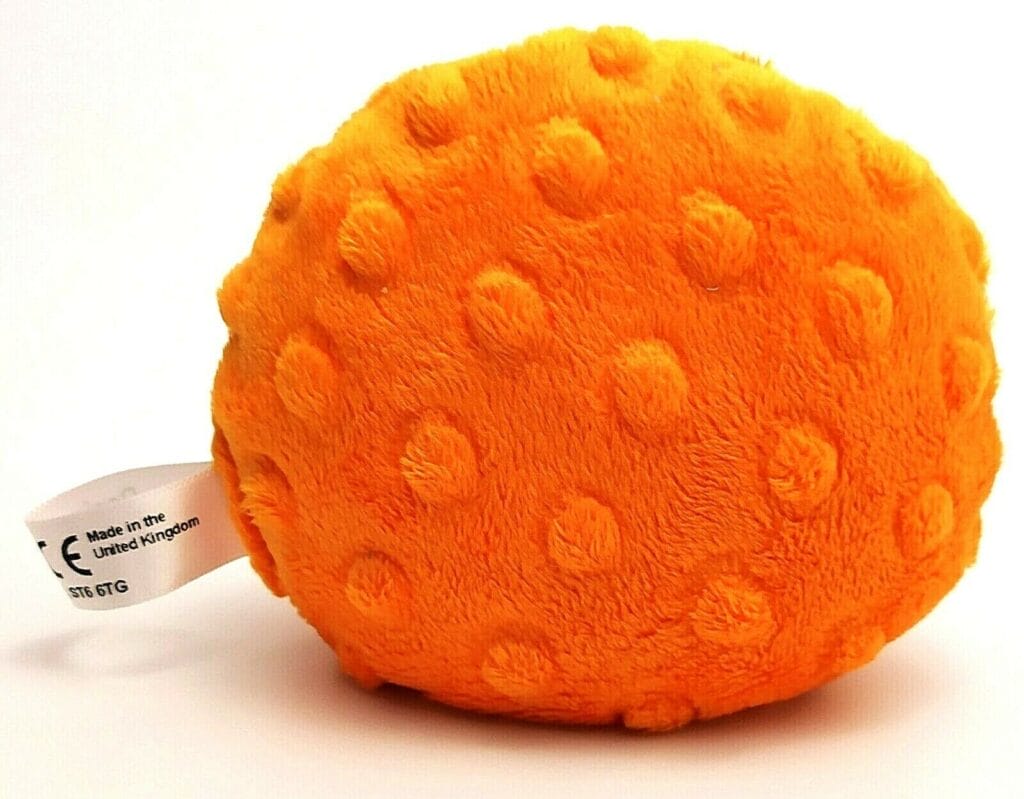 Other Worry Pets in the Eardley Design collection feature a fluffy outer material.
Adoption Certificate.
I love the included adoption certificate; it adds to the experience of gifting a Worry Pet to a child.
But, due to the way Lando was posted the certificate became creased in the post. I think a cardboard sandwich would prevent this damage from occurring. I've tried to flatten it out as much as possible and the below image is the result of straightening it out.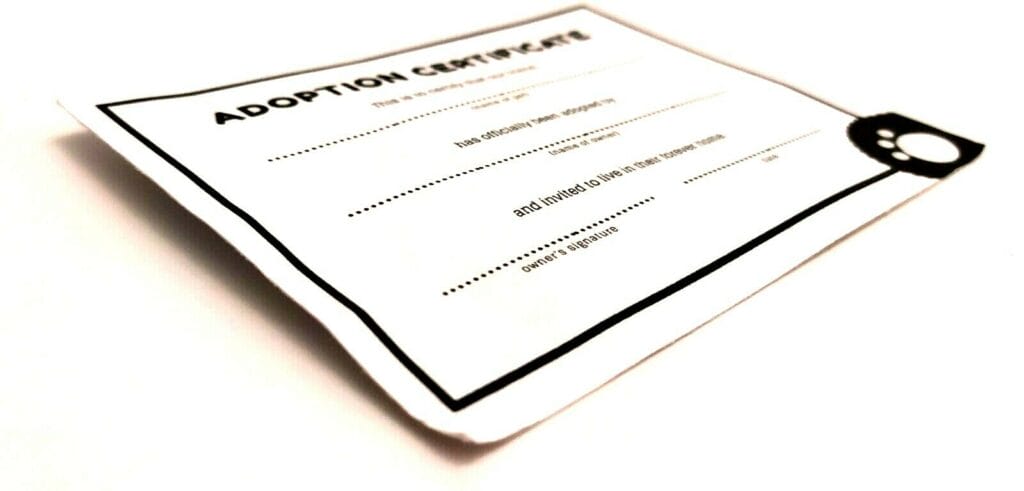 The adoption certificate is made from card and measures 11.5cm x 9.0cm.
Stimmy.
Eardley Designs Worry Pets are very stimmy, even for an autistic adult, Worry Pets are soothing to play with. The fabric is soft and feels nice to touch. Also, the squeezing of the poly pellets adds a certain level of calm and is also fun to hold and play about with.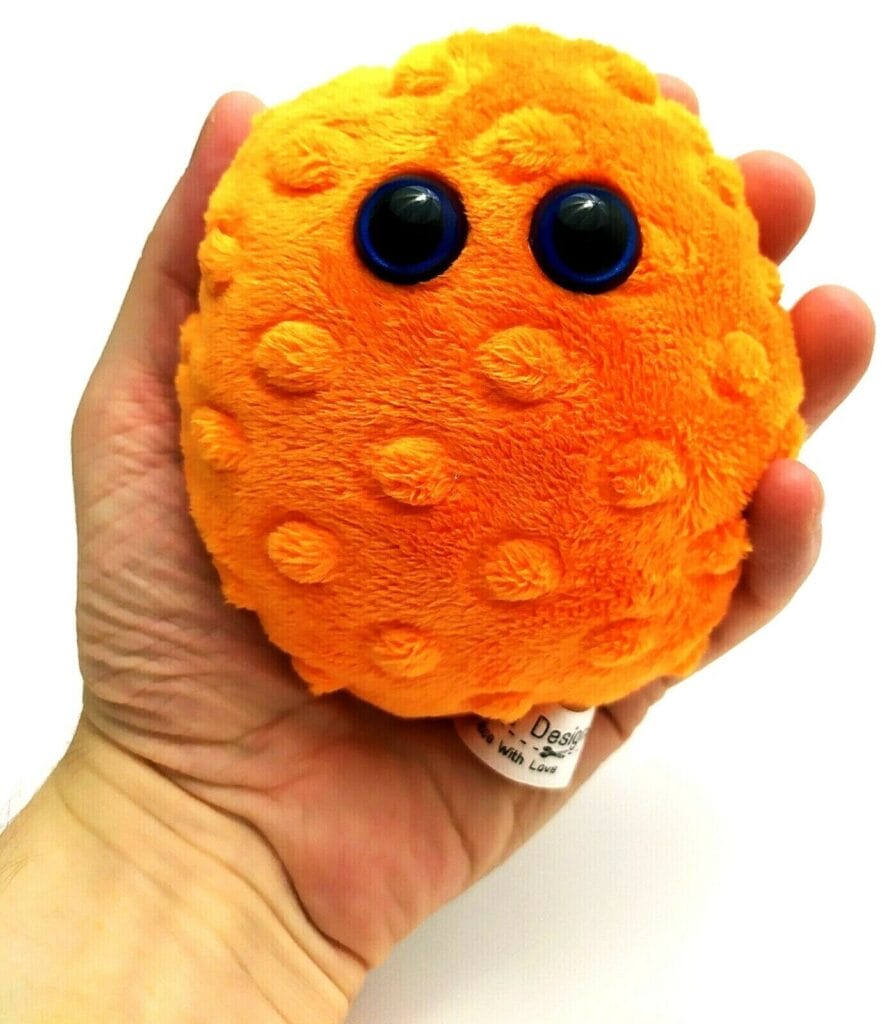 And as a bonus Worry Pets can also sit up on their own.
Technical Specifications.
Brand: Eardley Designs
Model: Worry Pets
Model Code: N/A
EAN: N/A
ASIN: N/A
Compliance: CE Marked
Conclusion.
I love the Eardley Designs Worry Pets. Such a brilliant idea for children, they feel high quality, they're soft and are also affordable too. The only negative issue of the review was the card adoption certificate, aside from that there's nothing to say against the product itself.
I 100% recommend Eardley Designs Worry Pets, I love mine. A wonderful small family business too.
If you want a Eardley Designs Worry Pet for yourself, they're available for purchase only on Etsy. The RRP for this product is £13.00.
Check out the Eardley Designs Etsy store for more designs.
---
Thank you for taking the time to read my post. If you'd like to add a comment or thought on this post, please use the section below. I can also be contacted via the online contact form. Please subscribe for the latest reviews, news, and discounts. Please follow My Helpful Hints on Twitter, Instagram & Facebook too!
Eardley Designs Worry Pets