Today I'll be reviewing the Crafty Glass Studio Rainbow Tree. This is for a small business that I follow on Twitter.
I'm trying to shop small wherever possible and this tealight holder was from a series of multiple purchases I made.
Before I go on to describe the product, I think I should introduce Crafty Glass Studio to you. The lady behind the brand is Jyoti Hawley who started the business in September 2017 via the Etsy platform. What started as a hobby quickly progressed to an obsession and then finally into a business. Each piece takes at least 12 hours in the kiln.
On the Etsy page for Crafty Glass Studio there's currently around 100 pieces of hand-crafted glass pieces for sale. Priced anywhere from £6.99 to £105.00. So, there's certainly something for everyday and for all budgets too. Craft Glass Studio can even cater for any custom orders too.
I'll be writing about a Rainbow coloured tealight candle holder, I bought this myself so I could write an honest appraisal.
So, here goes!
Packaging and Contents.
The Crafty Glass Studio Rainbow Tree is sent in an oversized cardboard box with plenty of packaging. The packaging and filling materials are recycled materials which can also be recycled by you. I can confirm no damages upon receiving my tealight holder.
Inside the packaging you get a small mesh bag which is ideal for gifting.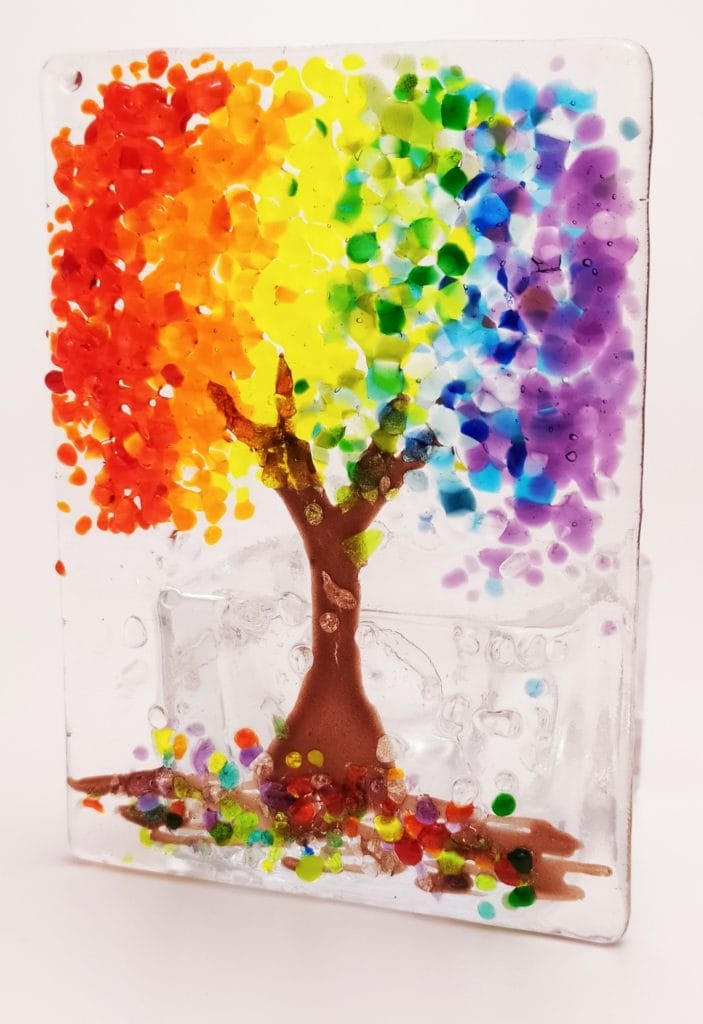 Crafty Glass Studio Rainbow Tree.
The Crafty Glass Studio Rainbow Tree is made entirely from glass, each piece is unique so might not be the same in terms of size or weight. My tealight holder measures 9.0cm in height x 6.5cm in width x 5.5cm in depth and weighs 160G. You're able to use a standard sized tealight candle in the holder which measures 4.0cm in diameter x 2.5cm in depth.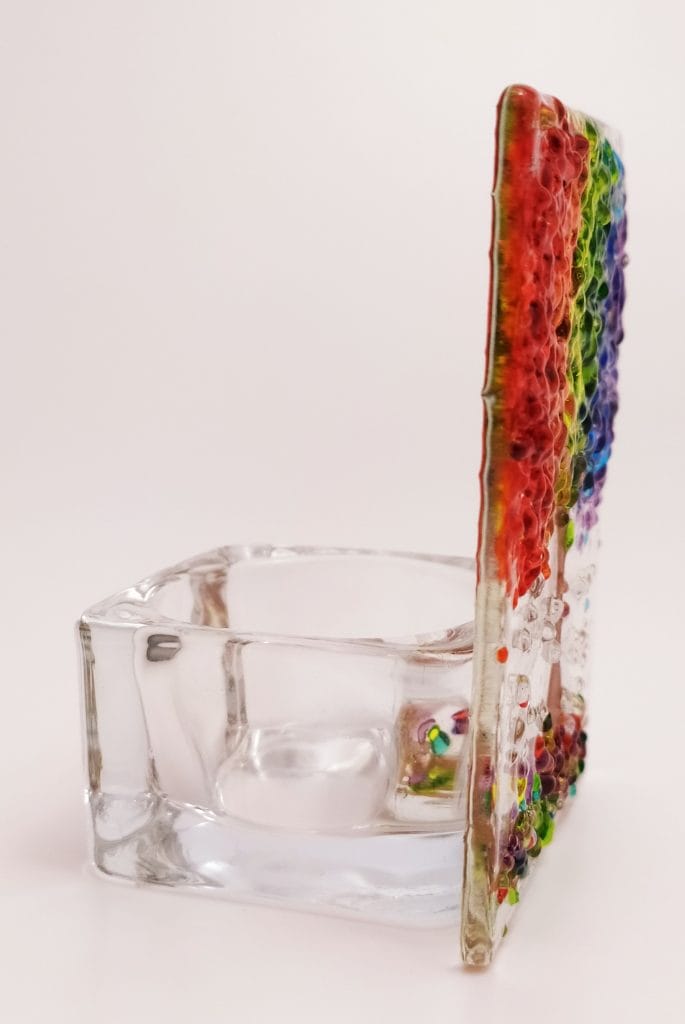 Using the Holder.
Just place your tealight candle into the holder and light it. You'll be amazed at the light that comes though the coloured glass section. It really pops out the image.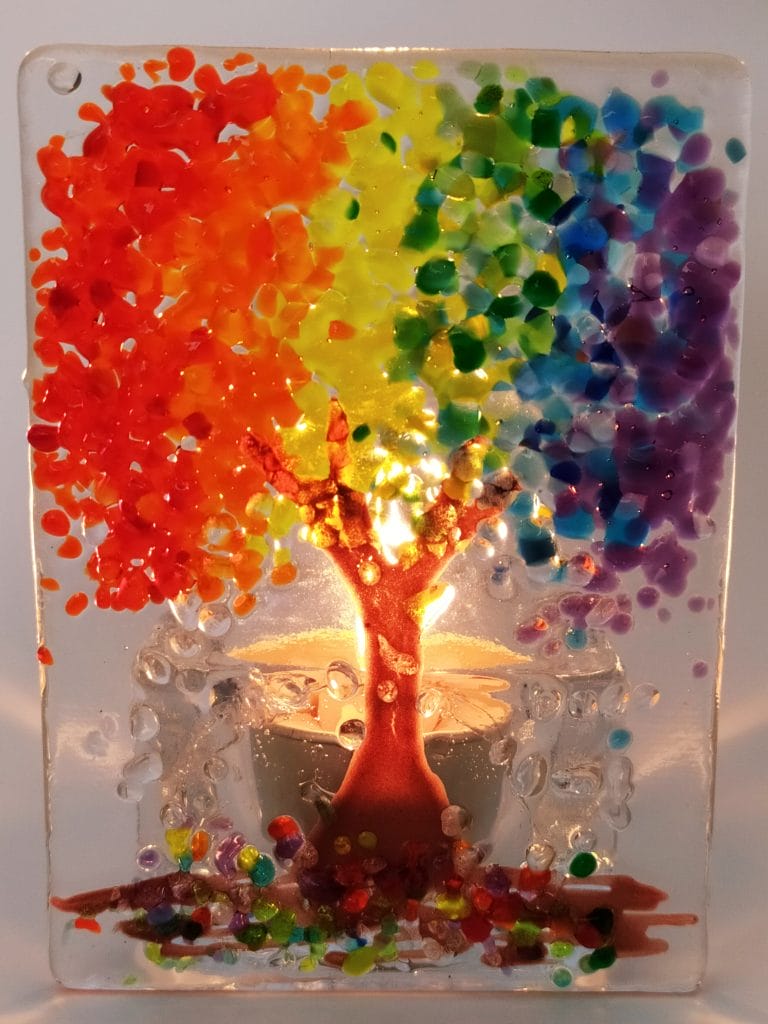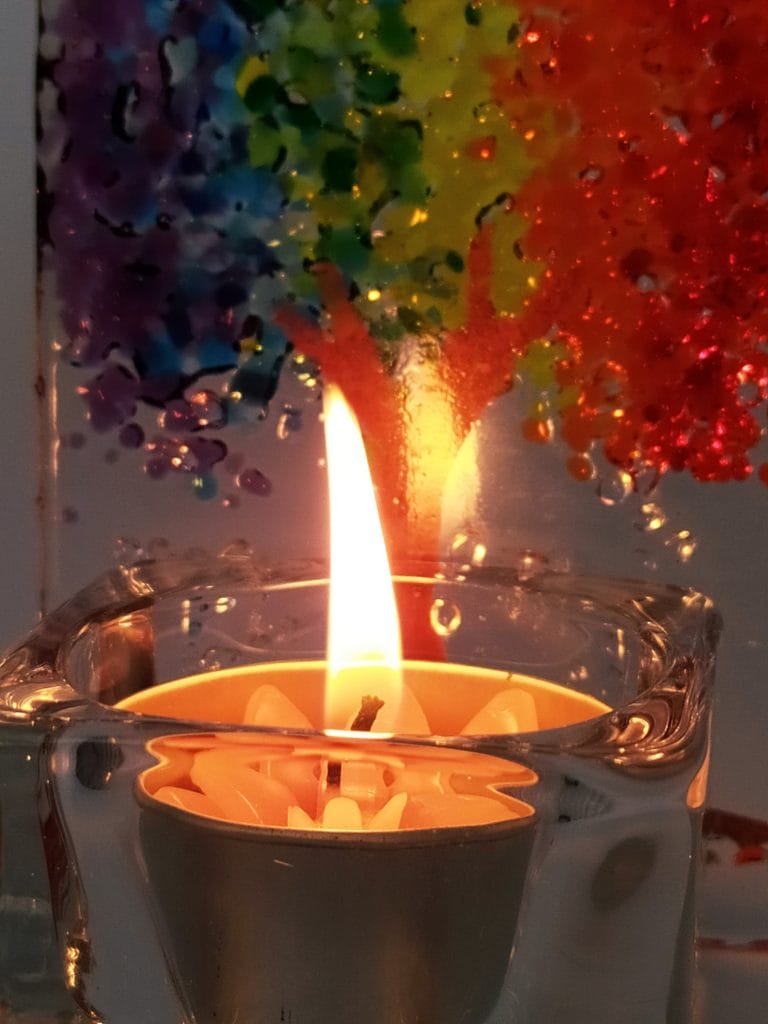 I was instantly impressed by the Crafty Glass Studio Rainbow Tree tealight holder. Even when not in used as a candle holder natural sunlight bounces off the holder and produces a colourful display.
I did a teaser tweet to showcase this upcoming review and one of my Twitter followers (@SkyDiary5) purchased this piece too. They've since gone onto buy more pieces from Crafty Glass Studio. Luckily @SkyDiary5 shared their own image of the holder beside Loch Shore in Argyll. I loved the below image and asked permission to include it.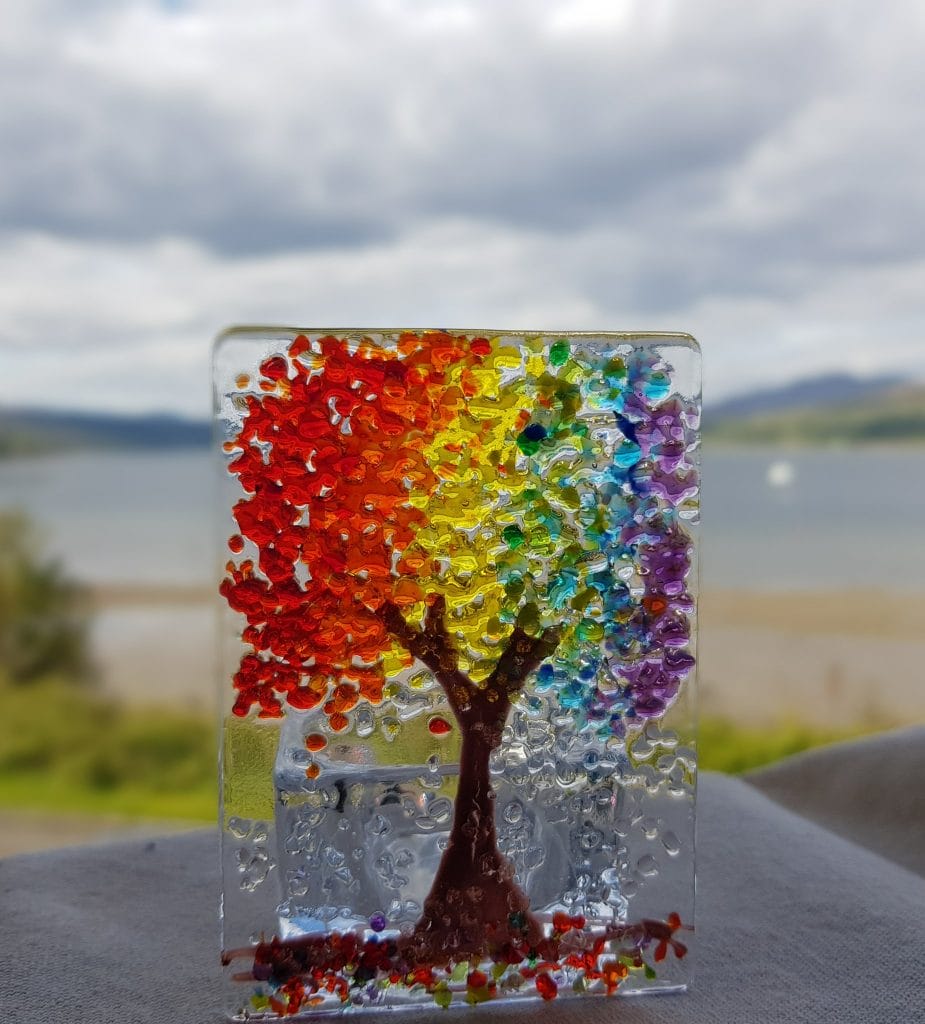 Overall, I love my purchase, and I'm not the only one. This piece has gone onto to become the best seller for Crafty Glass Studio. I can see why, it's beautiful.
Technical Specifications.
Brand: Crafty Glass Studio
Model: Rainbow Tree Tealight Holder
Manufacturer Code: N/A
Manufacturer Reference: N/A
EAN: N/A
ASIN: N/A
Compliance: N/A
Conclusion.
I absolutely love my Crafty Glass Studio Rainbow Tree. It's so detailed and it works not only as a tealight holder but also as a decorative item too. I'm unable to find any fault with the product, which is rare for me. I cannot recommend this enough, it's perfect as a gift but also great for an indulgent decorative treat for yourself too.
It's amazing for the price too, this piece cost only £14.00 with free UK delivery too. An absolute bargain if you ask me.
If you want the Crafty Glass Studio Rainbow Tree for yourself, it's available for purchase only on Etsy. The cost of this product is £14.00.
---
Thank you for taking the time to read my post. If you'd like to add a comment or thought on this post, please use the section below. I can also be contacted via the online contact form. Please subscribe for the latest reviews, news, and discounts. Please follow My Helpful Hints on Twitter, Instagram & Facebook too!
Crafty Glass Studio Rainbow Tree