Today I'm writing about the Syncwire Travel Case. The perfect accessory for all your gadgetry needs.
I hoard cables, and electronic components, much to the annoyance of my partner. She doesn't understand these things are vitally important, every man needs a cable collection that they don't use but must keep!
I've reviewed a few things now for Syncwire, their products are typically good quality, and very affordable. But this is the first time I've reviewed a tech related accessory.
The Syncwire Travel Case features a twin zip closure, a semi-hard outer shell, and has compartments inside for all your gadget storage requirements.
But is it any good? Will it make me more organised? Time to test it out!
Packaging and Contents.
The Syncwire Travel Case comes packaged in a white cardboard box which features product images and specifications printed on it. The box measures 20.0cm x 14.0cm x 6.0cm and weighs 205G.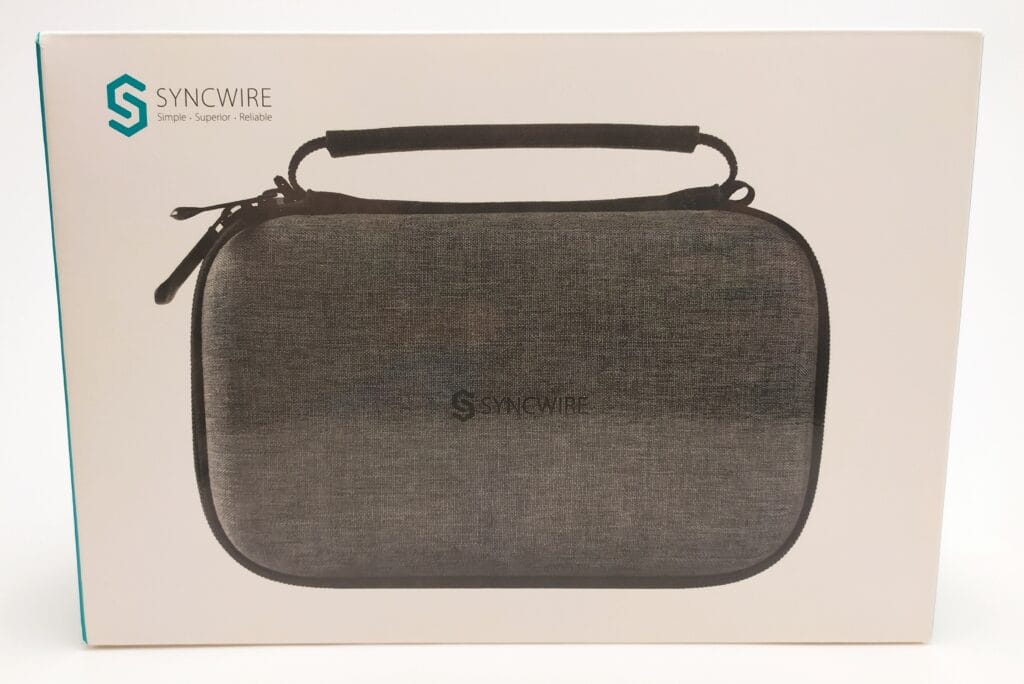 Inside the box you'll find the following: 1x Travel Case, 4x Velcro Straps, 1x Carabiner Clip, 1x User Guide.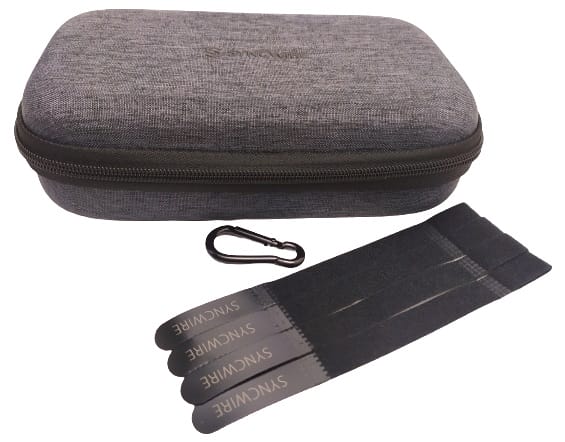 The supplied multi-lingual user guide features warranty information and Syncwire contact methods.
Syncwire Travel Case.
The Syncwire Travel Case is grey in colour, it has a linen finish, the outer material is Oxford cloth, a fabric mixture of cotton and elastane, perfect for high durability purposes. The case measures externally 19.0cm x 12.5cm x 5.0cm and weighs 145G.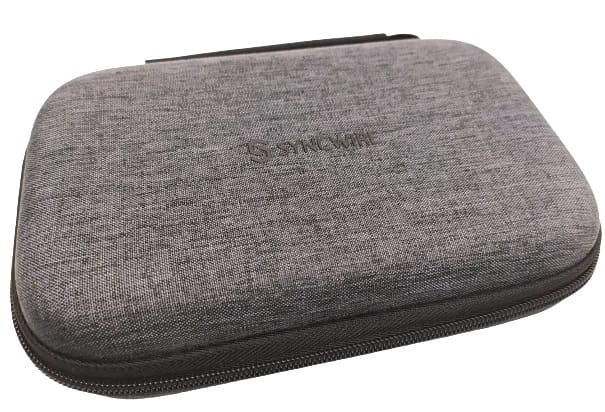 Syncwire advertise the travel case as being rain, dust repellent, and in fairness it's true. No water penetrated through the case, but it does leave behind some water marks, but these can be wiped clean with a damp cloth. Drop protection is also another true advertised feature, tried and tested, of course.
I also tried to rip the handle off like some sort of animal and failed!
So, its good quality.
Internal Compartments.
Inside you get a soft microfibre lined material, to protect your gadgets. On one side you get a larger horizontal elasticated netted area, the other side you get a vertical smaller netted area, and a divider too.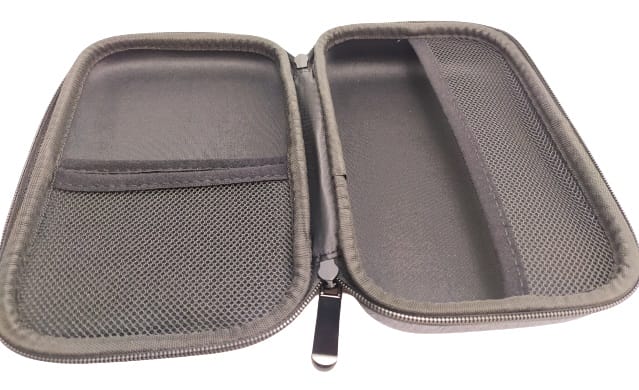 There's enough space to store earphones, cables, chargers, memory cards, KitKats, basically anything, it's a case, we all know how cases work!
I put some items in the case and threw it about, and everything stayed in position, so another win for Syncwire. I'm quickly running out of things to test!
The carabiner clip is useful if you need to attach the Syncwire Travel Case to the outside of a backpack, again it's of high-quality.
At least now I can store my prized cable collection, without any telling's off…
happy wife = happy life!
Technical Specifications.
Brand: Syncwire
Model: Travel Case
Model Code: SW-GB501
EAN: 489709900701
ASIN: N/A
Compliance: N/A
Conclusion.
I really like the Syncwire Travel Case. I'm overly impressed with the overall quality, each internal compartment is perfectly designed for a multitude of storage ideas.
There's nothing negative I can say, I really tried to tear it apart, smash it pieces, soak it, and it withstood everything.
If you want the Syncwire Travel Case for yourself, it's available for purchase only on the Syncwire website. The RRP for this product is £12.71. Postage and Packaging is free too.
Also, get 10% off any product on the Syncwire website, enter the code MYHELPFULHINTS.
Product sample provided by Syncwire in exchange for a detailed, unbiased review.
---
Thank you for taking the time to read my post. If you'd like to add a comment or thought on this post, please use the section below. I can also be contacted via the online contact form. Please subscribe for the latest reviews, news, and discounts. Please follow My Helpful Hints on Twitter, Instagram & Facebook too!