The SOLMORE LED Party Light is a small but bright LED party light that has many different light colours and combinations.
You get a fully functioning remote control and a supporting bracket that allows you to attach your light to any surface.
The light can also change light patterns with the bass tones from your music too!
Is this little light any good? How easy is it to use? Time to test it out!
Packaging.
The SOLMORE LED Party Light comes boxed in a colourful cardboard box.  The box measures 11.5cm x 11.0cm x 10.0cm and weighs 300G.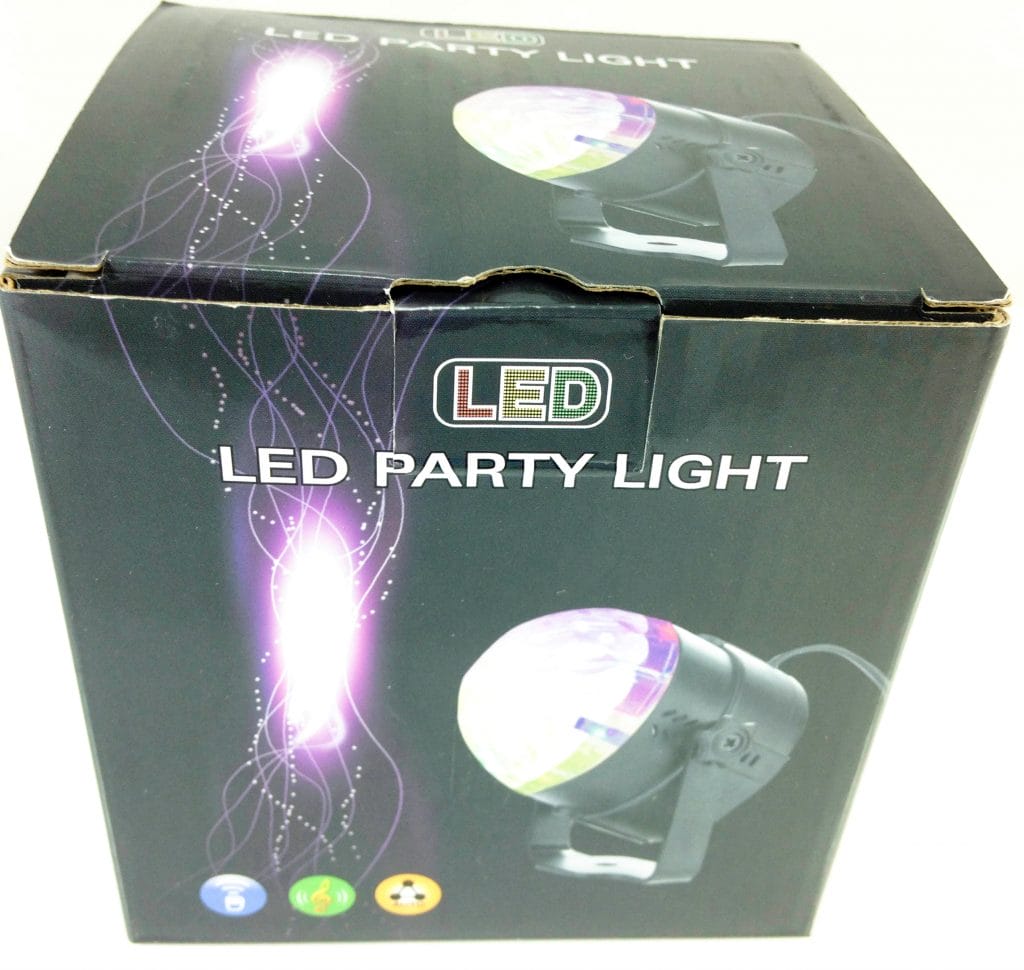 Contents.
When you open your SOLMORE LED Party Light box you'll find: 1x LED Light, 1x Remote Control, 1x Bracket, 1x English Written User Guide.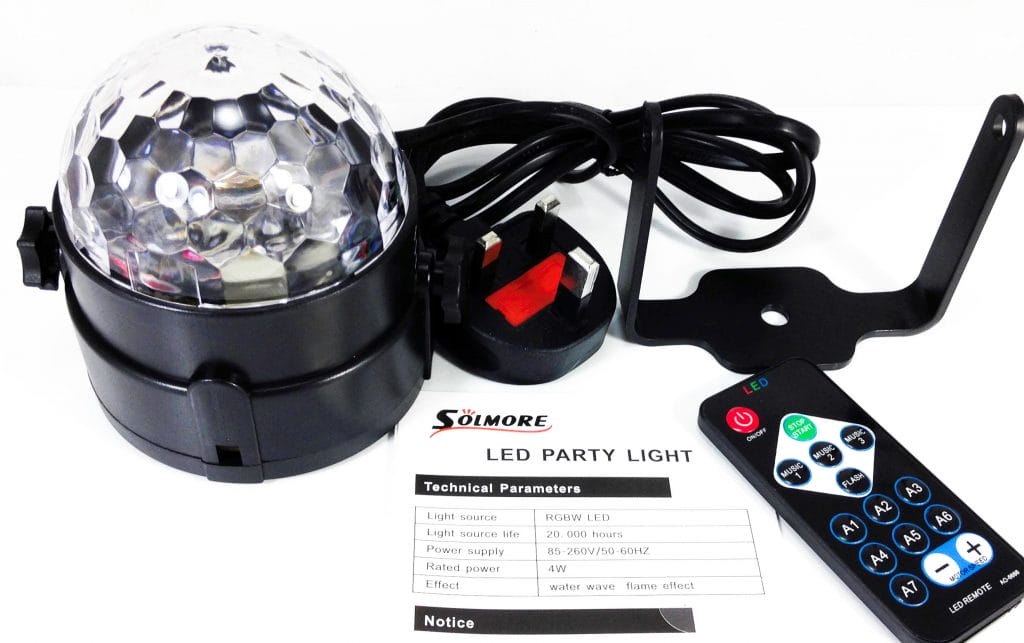 SOLMORE LED Party Light.
The SOLMORE LED Party Light is made mostly from Plastic materials, the light measures 10.0cm in height and has a diameter of 8.5cm, the LED light weighs only 140G.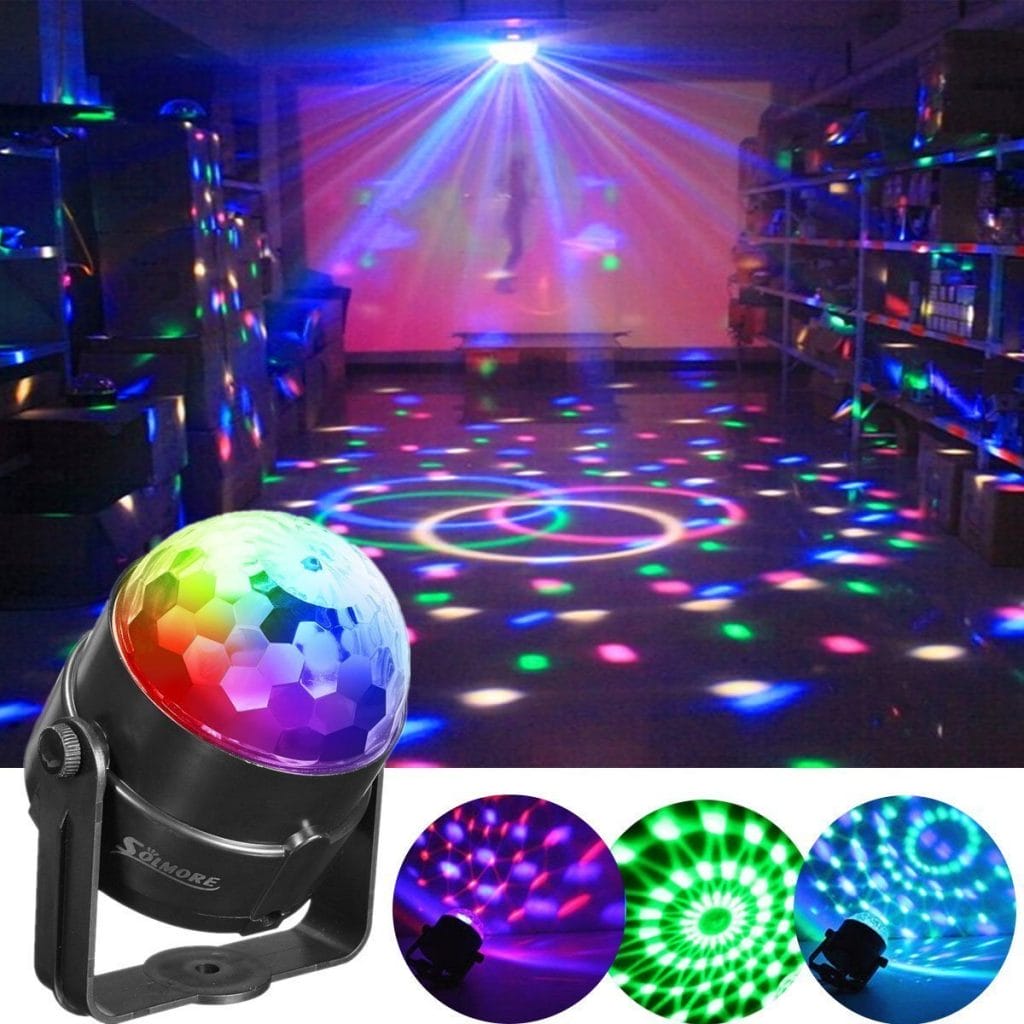 This light comes fitted with a standard UK 3 pin plug which complied to BS 1363/A and has a total cable length of 135.0cm.  You can if you wish screw on the plastic bracket, but the light can be used without that and can sit on a level surface without any difficulties.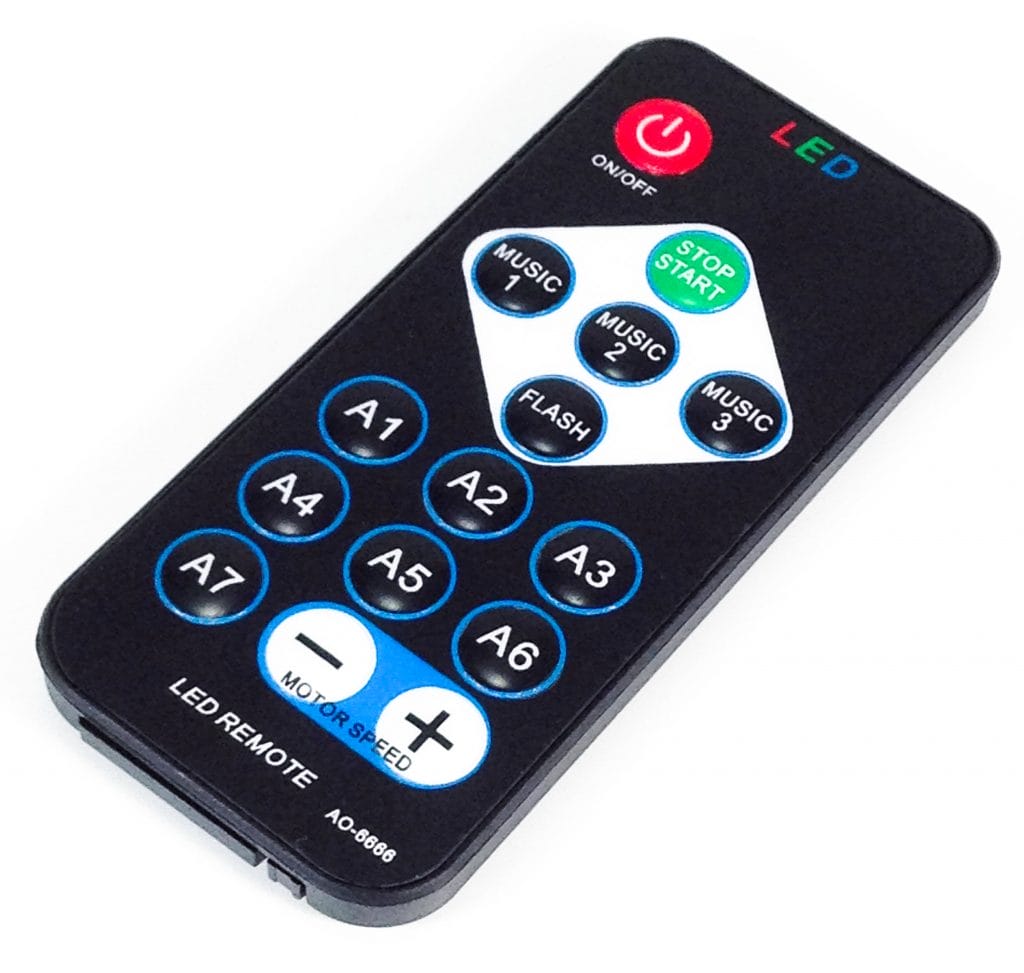 You get a remote control too, this remote allows you to turn on/off your light, change the light patterns, change the motor speed, and turn on the strobe light setting.
To use your light simply plug the UK plug into your electrical socket and turn on via the remote control, that's it!
I found the remote to be very good and will operate the light from around a 5M distance.  It's also very responsive too and will make changes quickly and effortlessly.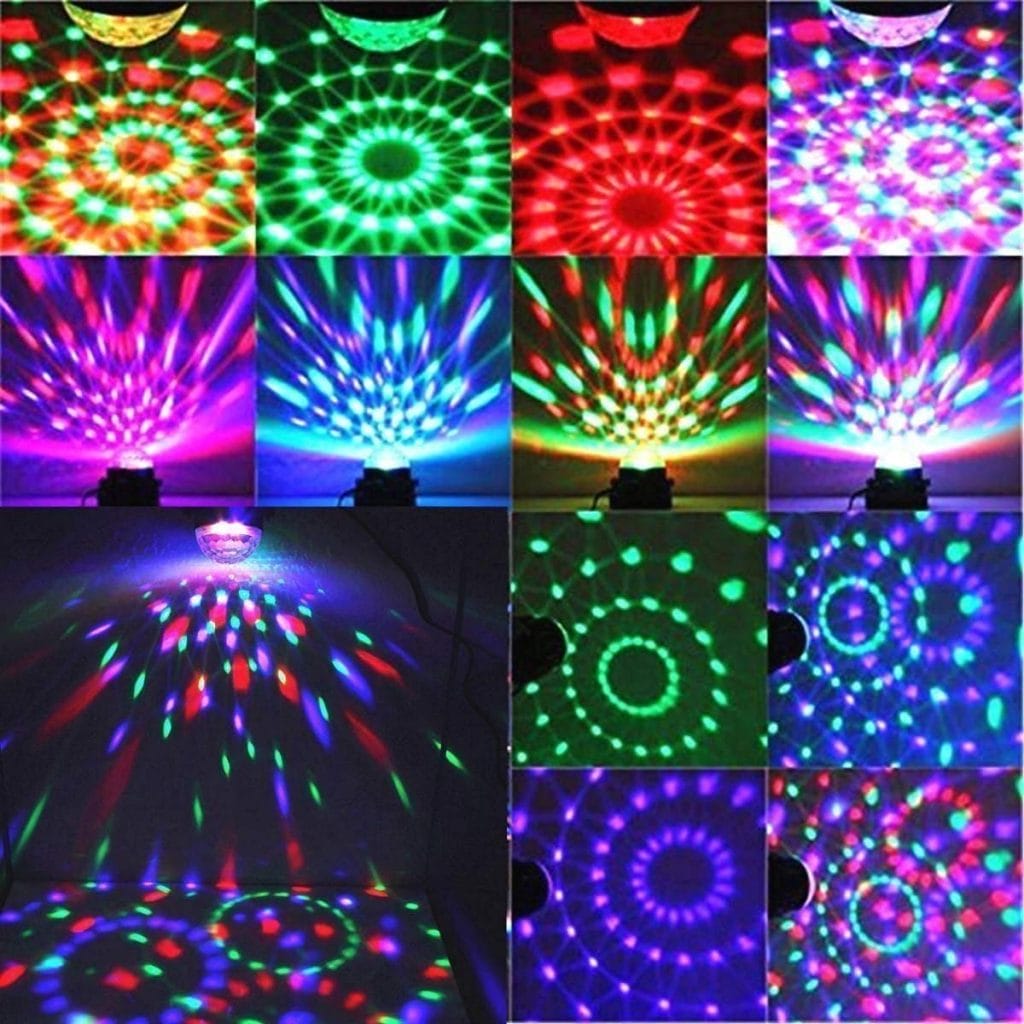 The light patterns are actually very good and look great when they change in time with your music.  I found the light to be good for a home environment as its compact size works well.  I wouldn't recommend it for a hall for instance as the light won't be adequate to impress your party guests.  But for a house party this light is a perfect choice.
Technical Specifications.
Brand: SOLMORE
Model: LED Party Lamp
Model Code: SOLMOREgvygtfyktf251
ASIN: B07DWLH545
Light Source: LED
Light Source Lifespan: 20,000 Hours
Power Supply: 85-260V / 50-60Hz
Rated Power: 4W (RGBW Lamp Beads)
LED Colour: Optional, 1 or 4 of Red, Green, Blue, White
Control Mode: Remote Control
Working Mode: Auto/Sound
Beam Angle: 180°
Remote Control Distance: 5M
Working Environment Temperature: -10°C ~ 35°C
Compliance: CE, RoHS
Conclusion.
This LED light from SOLMORE is OK.  There's not much to say about it really, it's small but works fine in a household room.  It would struggle in a larger sized room due to its size, but for small house parties it great.  I was impressed the remote control worked as many of these don't seem to work very well.  Overall, I like this light and would recommend it.
If you want the SOLMORE LED Party Light for yourself, it's available for purchase only on Amazon. The RRP for this product is £15.99.
Product sample provided by SOLMORE in exchange for a detailed, unbiased review.
---
Thank you for taking the time to read my post. If you'd like to add a comment or thought on this post, please use the section below. I can also be contacted via the online contact form. Please subscribe for the latest reviews, news, and discounts. Please follow My Helpful Hints on Twitter, Instagram & Facebook too!