Today I'm going to be reviewing the Solar Buddies Sunscreen Applicator. I was sent this last August, but by the time I was ready to try it out the great British Summer abruptly ended. So, after nearly a year later I can finally test and write about this gadget by Kelli Aspland and Laura Griffin who invented the Solar Buddies Sunscreen Applicator.
The idea came from a discussion back in 2011, both of whom are Mum's and both schools where their children attended had a 'no touch' policy when it came to applying sunscreen. A lot of schools encourage the application of sunscreen, but very few assist children in applying additional sunscreen throughout the day. And, as a father to two children, one of whom is 9, I know packing a bottle of sunscreen would be a disaster! I know for a fact that at the end of the day there'd be sunscreen everywhere.
This is where the Solar Buddies Sunscreen Applicator comes into play, children can apply sunscreen themselves. Mess Free! (Well hopefully).
I've been super-excited to try this product out; I was a massive fan from the moment I saw this gadget on a TV programme where JML backed the product idea and started to stock it. If JML think something is a hit, then it must be a success waiting to happen.
So, what is it like to use? Can kids easily use it? Time to test it out!
Packaging and Contents.
The Solar Buddies Sunscreen Applicator comes unboxed, at least that's how I received it. I'm not sure if it's because I was sent a sample to review, or that's how they're packaged. But either way the lack of packaging is OK with me, saves more packaging going to waste. And to be fair, there's no need for any packaging.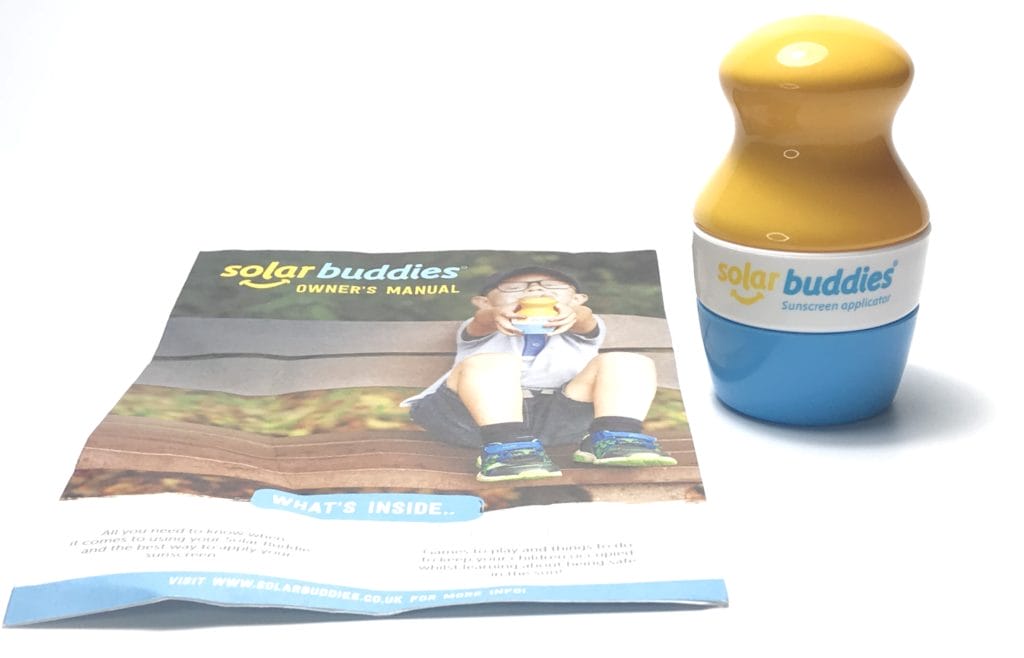 As you can see, you'll get 1x Sunscreen Applicator, and 1x User Guide. Other product combinations are available on the Solar Buddies Website.
Solar Buddies Sunscreen Applicator.
The Solar Buddies Sunscreen Applicator is small is size and measures approximately 10.0cm in height and 6.0cm at its widest section. When empty it weighs a mere 50G.
The main principle behind the applicator is the same method as a roll on antiperspirant. A plastic ball rotates and picks up liquid and evenly dispenses it onto the skin.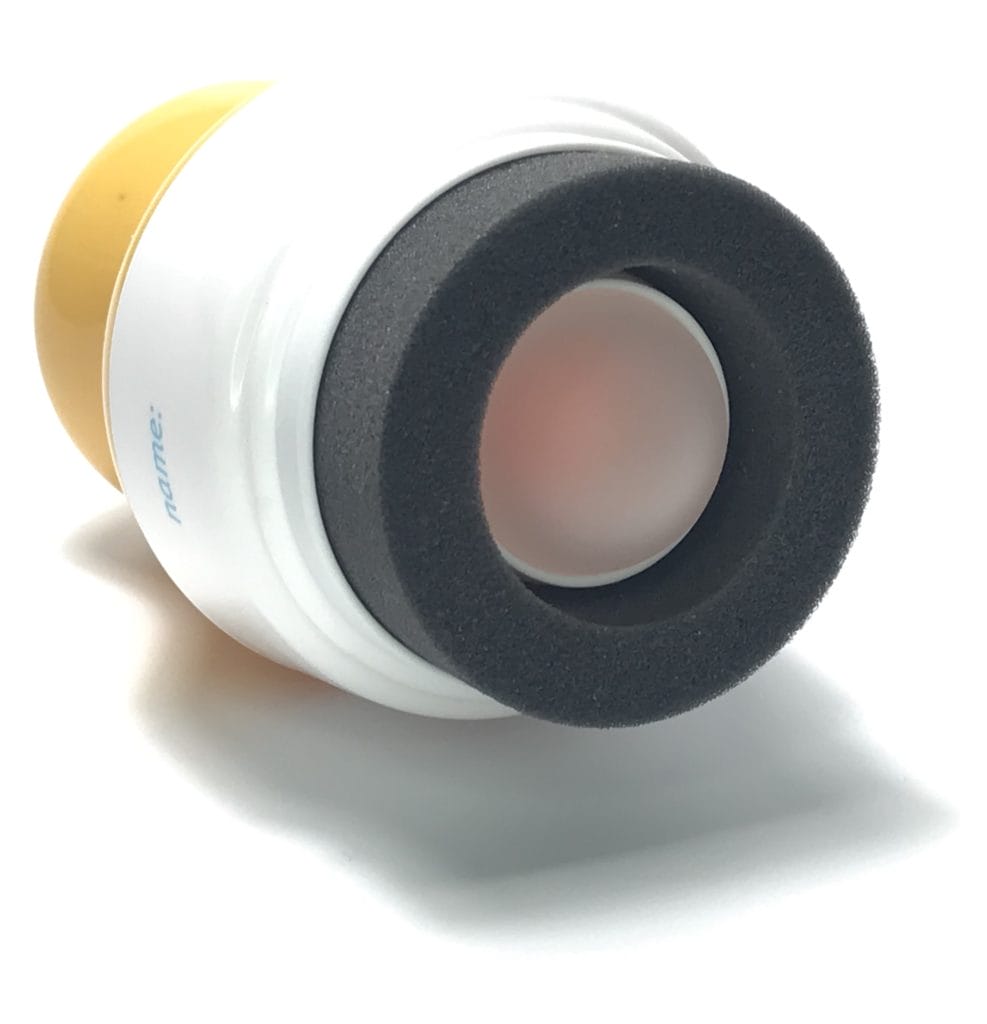 One advantage of the applicator is the fact that it's refillable with any sunscreen. But it's best to use a traditional cream type sunscreen as a liquid/spray type would be too runny for the ball roller to work properly.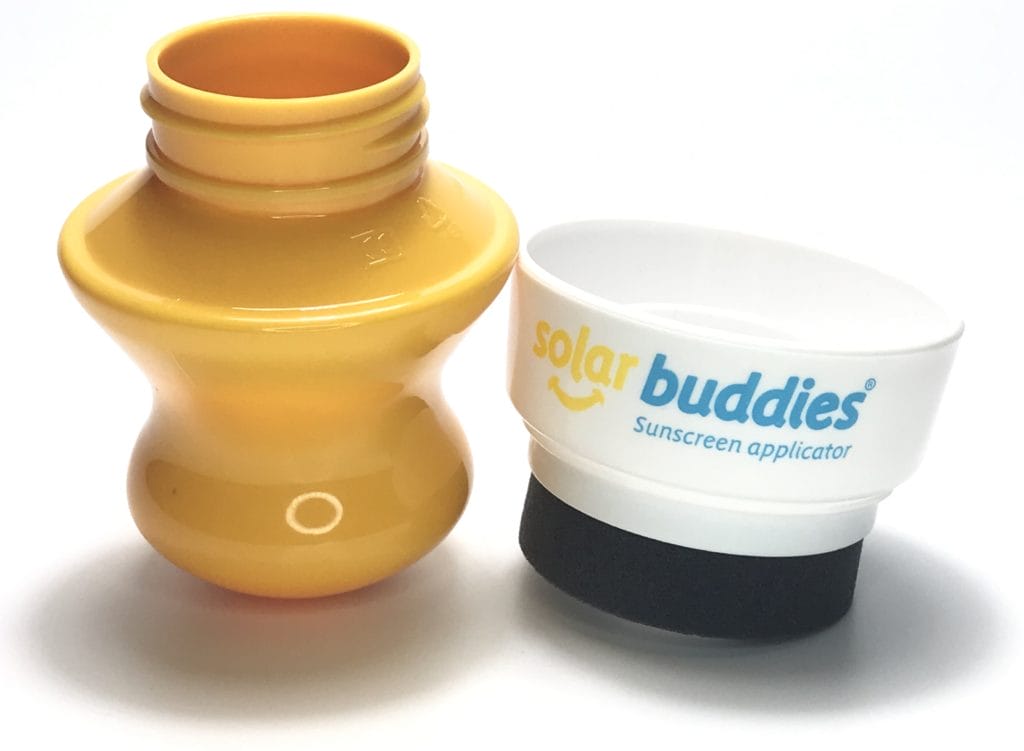 To fill the applicator, you need to simply unscrew the main body from the top section. The Yellow/Orange section is where you fill up on sunscreen. I don't know the actual volume it can take but I managed to fill mine using around 100ml of sunscreen from my bottle. So, each re-fill will last quite a long time.
But I do have one improvement. The Yellow/Orange section needs a flat bottom! It's quite difficult filling it up one-handed whilst having to deal with the fillable section rolling about. Maybe this is something that can be investigated for a future updated version.
Using the Applicator.
Once filled you're ready to cream up and venture outside to enjoy the very best of our British Summer weather. To do this you need to remove the Blue lid from the main body. You'll see the Grey sponge ring surrounding the roller ball. This sponge ring is quite ingenious in its design. This sponge allows for even coating of sunscreen on your skin, it also rubs in the sunscreen in too. So, no more sticky hands! I found the time it took to apply sunscreen almost halved using the Solar Buddies Sunscreen Applicator.
Just roll the applicator around your skin and sunscreen will automatically be applied, it's that simple. It's so simple that kids can do it on their own, unsupervised. Which was the whole idea behind Solar Buddies in the first place!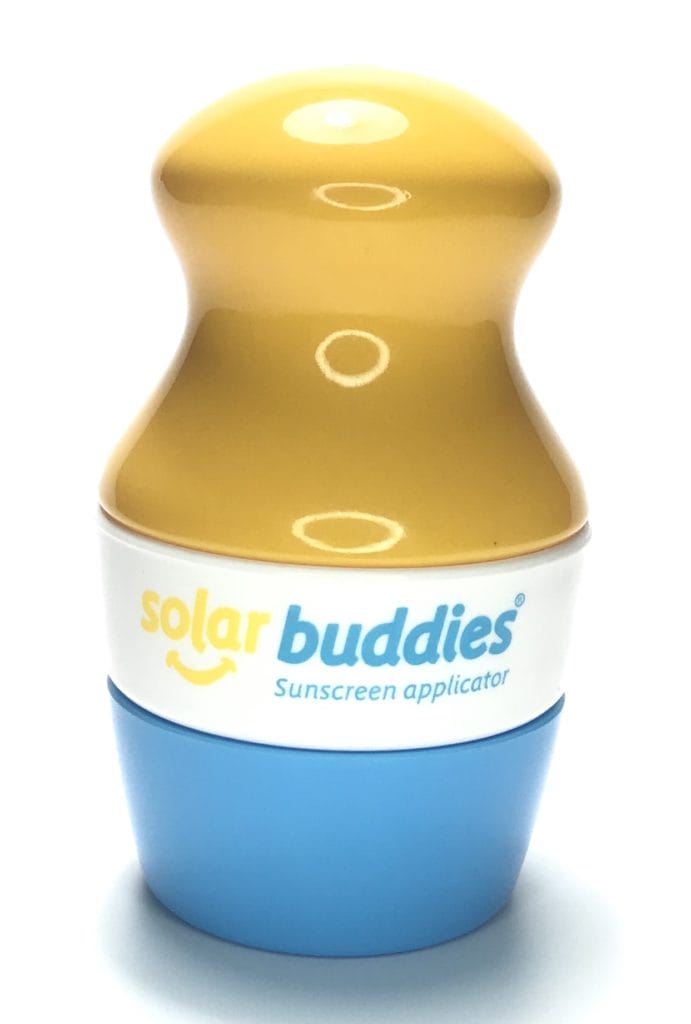 It's also great for people who struggle to apply sunscreen using traditional methods and can be packed away in a bag for quick additional applications throughout the day.
Honestly, it so easy to use and best of all, you get even, complete skin coverage for better sun protection.
One the side of the bottle there's a small section for you to write your child's name on, this is a great idea in principle, but the area needs to be scratched out a little so to allow you to write using a Biro pen. As it stands the shiny plastic material is too glossy to accept a pen.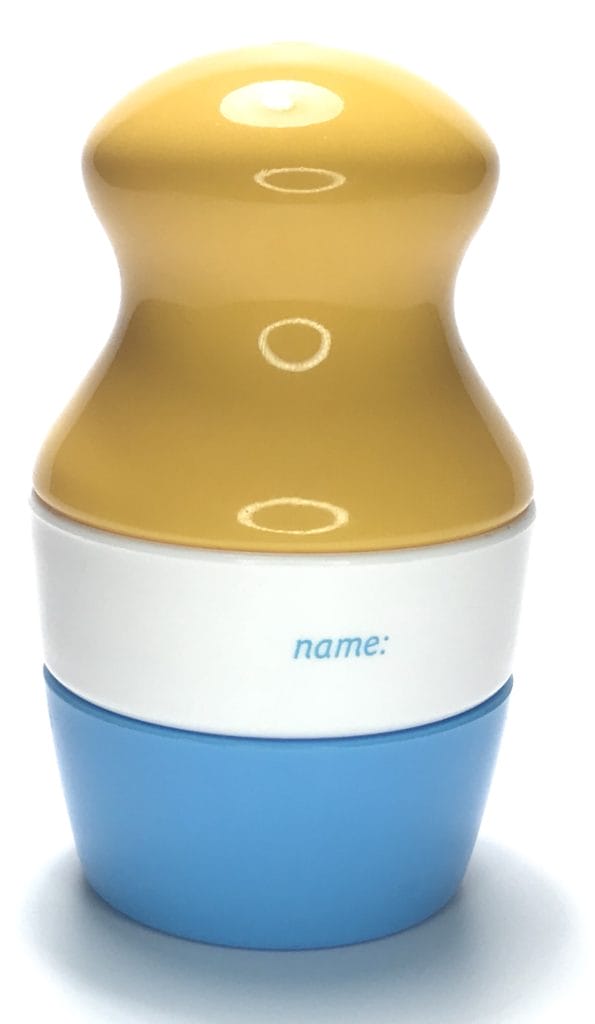 Technical Specifications.
Brand: Solar Buddies
Model: Sunscreen Applicator
Model Code: SB2
Manufacturer Code: N/A
EAN: N/A
ASIN: B06XBPB9T4
Compliance: N/A
Conclusion.
I absolutely love the Solar Buddies Sunscreen Applicator. Those of you that follow this site will know that a perfect 10/10 score is rare, but for this review anything under 10 would be an insult to a brilliantly designed product. Obviously, I have a few improvements, the first being a slightly flat bottom on the filling section, this will assist one-handed filling whilst keeping it stable. The second is a better way to write your child's name on the side. Aside from that I can't see anything else that Solar Buddies need to do.
It's a fantastic product and the brand itself has grown to be a reputable company with a big fanbase. I myself cannot praise it enough.
If you want the Solar Buddies Sunscreen Applicator for yourself, it's available for purchase only on Amazon and on the Solar Buddies website. The RRP for this product is £10.98.
Product sample provided by Solar Buddies in exchange for a detailed, unbiased review.
---
Thank you for taking the time to read my post. If you'd like to add a comment or thought on this post, please use the section below. I can also be contacted via the online contact form. Please subscribe for the latest reviews, news, and discounts. Please follow My Helpful Hints on Twitter, Instagram & Facebook too!
Solar Buddies Sunscreen Applicator