Today I'll be writing about the Rusty Barrel Mayfair Cocktail Shaker Set. Rusty Barrel is a premium branded cocktail mixing kit company. Previous reviews include BBC Good Food and The Times, now they can add My Helpful Hints to their collection.
Each set comes equipped with everything you need to start making first-class cocktails, in the comfort of your own home. Rusty Barrel have numerous sets, each slightly different and suitable for every taste. Half the fun of cocktails is the process itself. The Rusty Barrel utensils and clear instructions are perfect partners to begin your journey with into the world of mixology.
Today I'll be reviewing the Mayfair Cocktail Shaker Set. I have some metal straws for an upcoming review too.
So, is this cocktail set any good? Time to test it out!
Packaging and Contents.
The Rusty Barrel Mayfair Cocktail Shaker Set comes packaged in an outer brown cardboard box. The box measures 31.0cm x 31.0cm x 10.5cm and weighs 1365G. Inside this box you'll come across a black, stylish gift box. It's certainly gives you an initial impression of quality.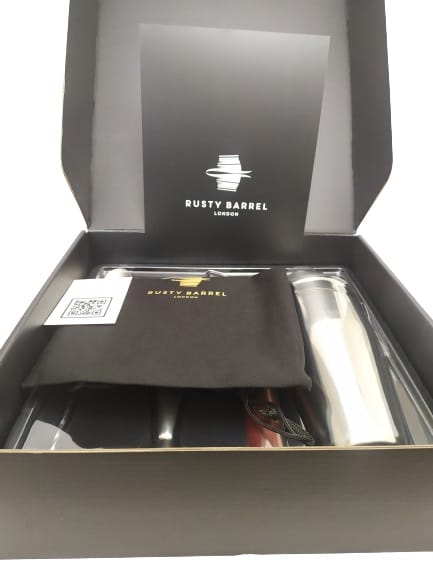 Inside the gift box you'll find the following items: 1x 750ml Shaker, 1x Measuring Jigger, 1x Hawthorne Strainer, 1x Twisted Bar Spoon, 1x Drinks Pourer, 1x Wooden Muddler, 1x Recipe Booklet, and 1x Carrying Pouch.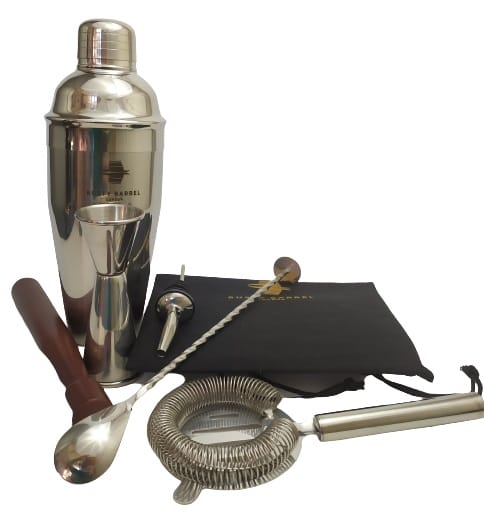 Rusty Barrel Mayfair Cocktail Shaker Set.
The Rusty Barrel Mayfair Cocktail Shaker Set is a classic Manhattan style cocktail shaker with a mirrored finish. The shaker and utensils are made from 304 grade stainless steel and the muddler is made of wood.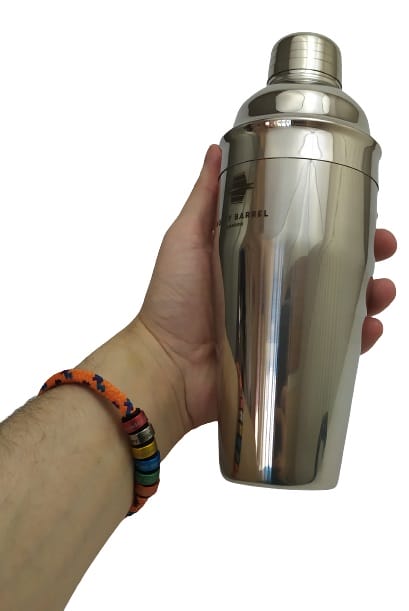 The shaker is a 750ml sized shaker, it features a tight seal leakproof seal, and easily removes for easy pouring. Cleaning is nice and easy too. One end of the Measuring Jigger gives you a 15ml measure, the other end gives you both a 25ml and 45ml measure.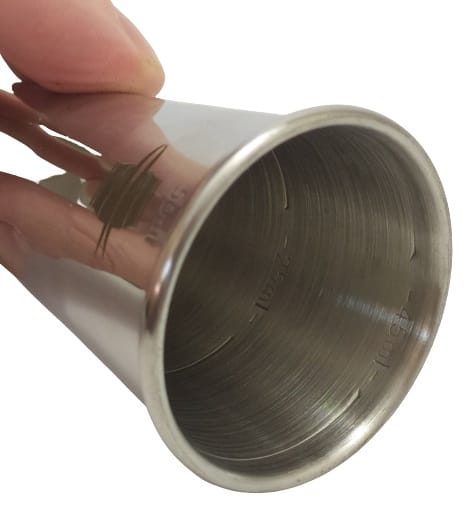 You'll be pleased to know that I tested the leakproof design and can confirm it is indeed leak free. There's nothing worse than a cocktail shaker leaking as you shake away. The included recipe booklet also contains 12 popular cocktails and instructions to make each one too.
Technical Specifications.
Brand: Rusty Barrel
Model: Mayfair Cocktail Shaker Set
Model Code: N/A
EAN: N/A
ASIN: N/A
Compliance: N/A
Conclusion.
The Rusty Barrel Mayfair Cocktail Shaker Set is a quality cocktail set. It's certainly a premium branded piece, there's nothing cheap about the look or quality. I like the leak free design and the also the excellent recipe booklet too, this is a nice touch.
If you want the Rusty Barrel Mayfair Cocktail Shaker Set for yourself, it's available for purchase only on the Rusty Barrel website. The RRP for this product is £44.95.
Product sample provided by Rusty Barrel in exchange for a detailed, unbiased review.
---
Thank you for taking the time to read my post. If you'd like to add a comment or thought on this post, please use the section below. I can also be contacted via the online contact form. Please subscribe for the latest reviews, news, and discounts. Please follow My Helpful Hints on Twitter, Instagram & Facebook too!
Rusty Barrel Mayfair Cocktail Shaker Set