The PINGKO PK-B8 Fitness Tracker is a new product available from the PINGKO brand. I've reviewed many different PINGKO products and always look forward to reviewing their newest range.
I've also reviewed many different fitness trackers on this website too. Can this new fitness tracker from PINKGO stand out from the crowd?
Firstly, it has a colourful OLED touchscreen, an adjustable watch style strap and not only can trace your daily steps, but can also monitor your sleep pattern, blood pressure, pulse and send you call/notifications direct to the tracker.
It's worth noting the app that is used for the tracker is called 'WearFit' and it's filled with badly translated phrases to help you keep fit and healthy. I'll put these motivational phrases throughout my review as it's written on the app. They're funny and totally inaccurate!
But is this tracker any good? Will it offer anything new? Time to test it out!
Packaging.
The PINGKO PK-B8 Fitness Tracker comes packaged in a Black cardboard box. The box measures 26.5cm x 6.5cm x 3.0cm and weighs 123G.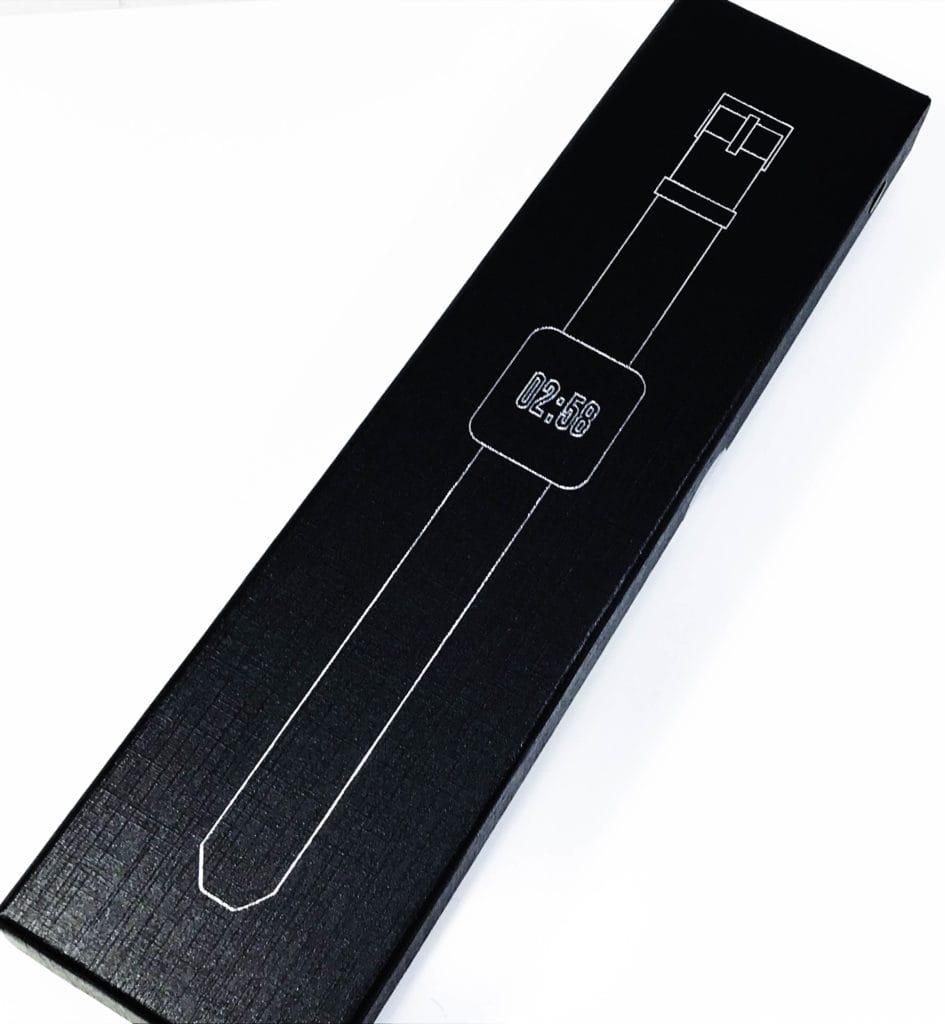 Inside the box the fitness tracker does come very neatly packaged in a soft foam layer.

Contents.
Upon opening the box, you get: 1x Fitness Tracker, 1x USB Charger, 1x Chinese/English User Guide.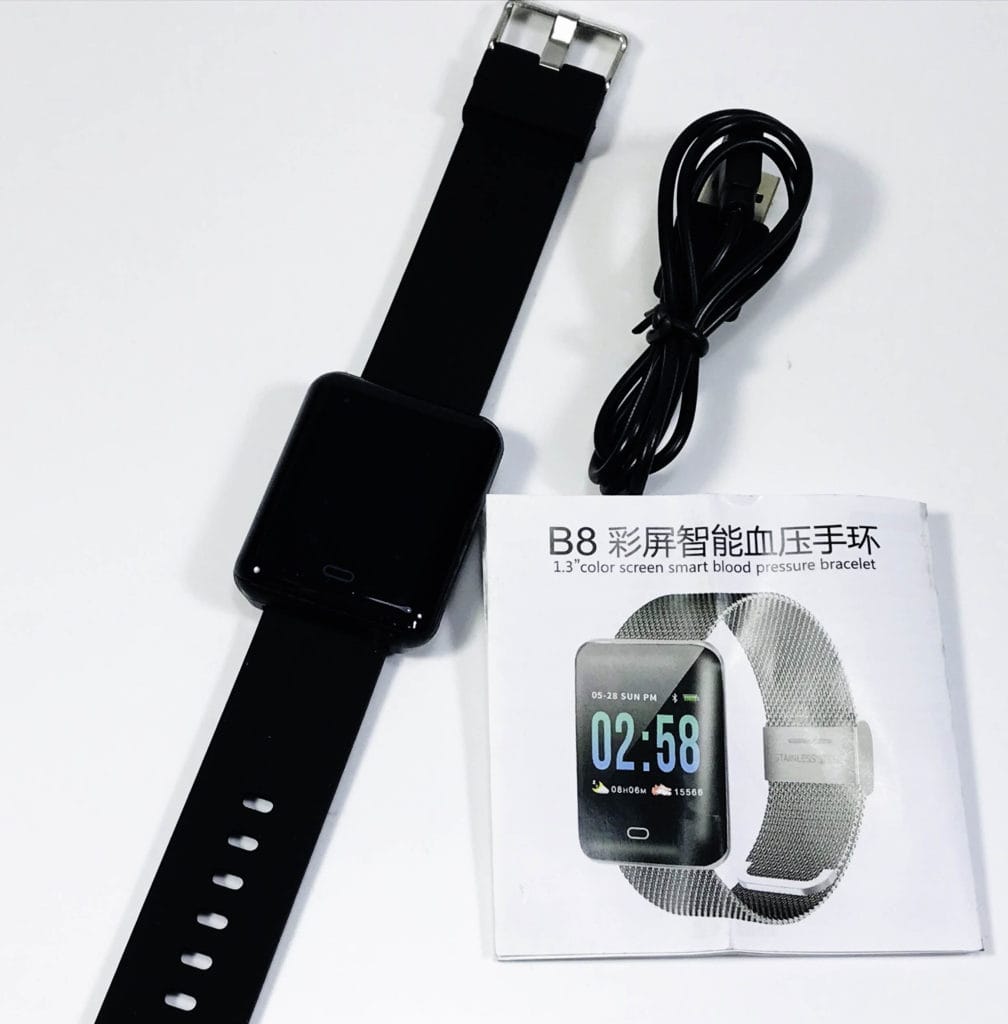 PINGKO PK-B8 Fitness Tracker.
The PINGKO PK-B8 Fitness Tracker is Black in colour and has a square OLED watch front. The strap is made from flexible silicone rubbers. This fitness tracker will fit a wrist circumference of anywhere between 13.0cm and 20.0cm and weighs it total 30G.
WearFit Quote 1: We will benefit a lot from a proper weigh, please keep up and keep in good shape.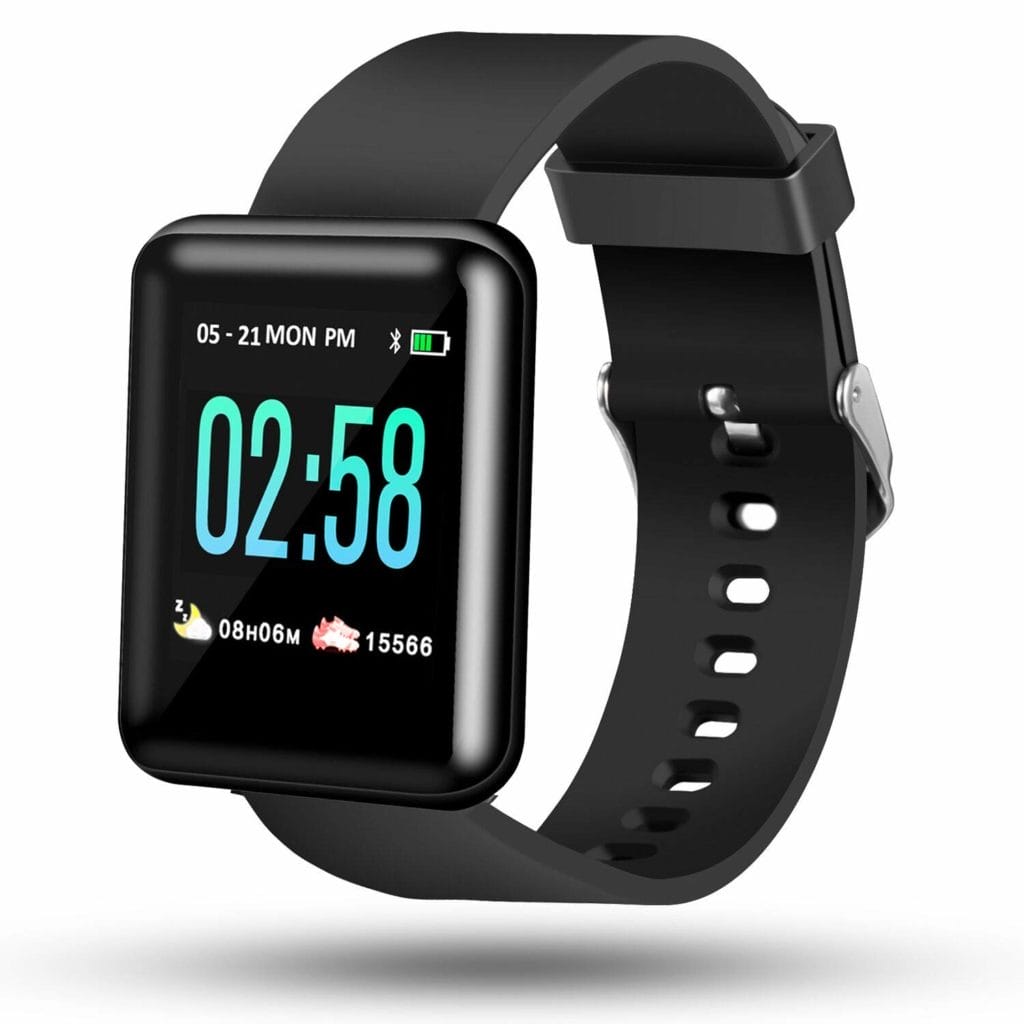 The OLED screen measures 4.0cm x 3.0cm. To adjust the strap, you need to treat it the same as you would with any other watch strap, but don't do it too tight against your skin or the tracker will give false readings.
On the underside you'll see the two charging connectors and a sensor, this sensor is used to monitor things like pulse and your blood pressure.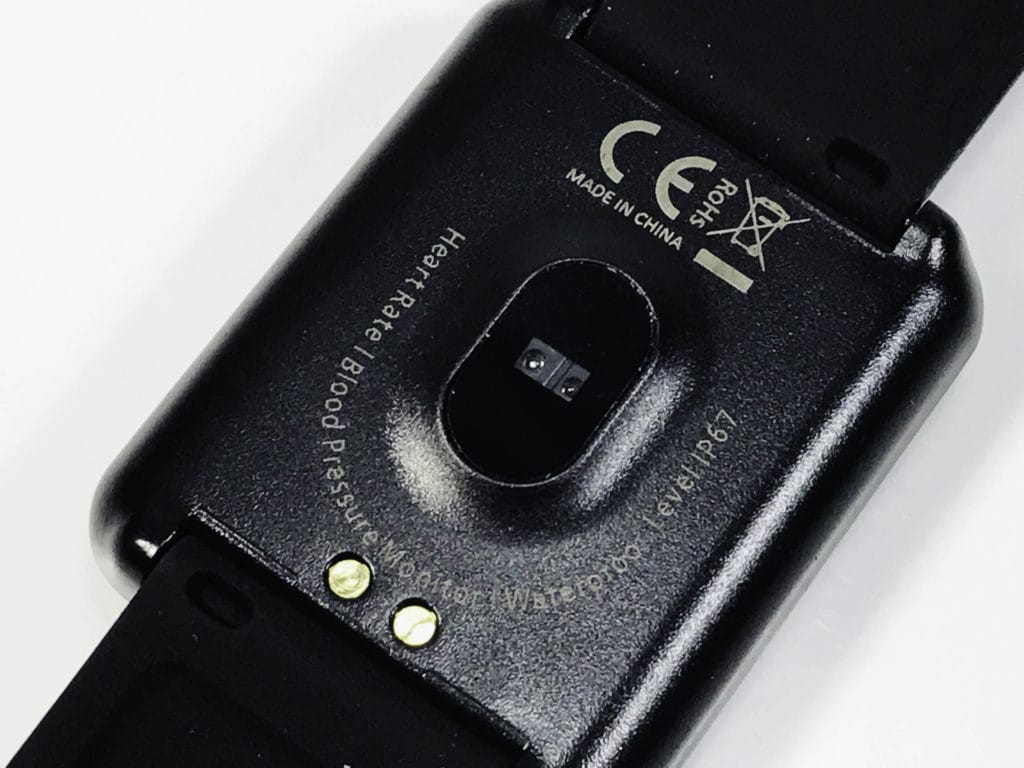 Before I go any further with the review, I must point out the supplied user guide although is written in both Chinese and English is poorly written. The text is also far too small to see comfortably, and the guide gives instructions to another product. Which is weird! So, I'll attempt to give a step-by-step set up guide and get the tracker up and running.
Charging the Tracker.
The first thing you need to do upon opening the box is give the PINGKO PK-B8 a charge. To do this you need to align the magnetic prongs on the cable to the back of the tracker. The cable measures 61.0cm in length and can be used to charge the fitness tracker using any 5V DC power outlet. You can charge the tracker using a laptop, powerbank, mobile phone adapter, TV and just about any other 5V power source will charge the PK-B8.
WearFit Quote 2: Sleep Deprivation, smocking, alcohol, strong tea is not recommended, please keep a healthy life style.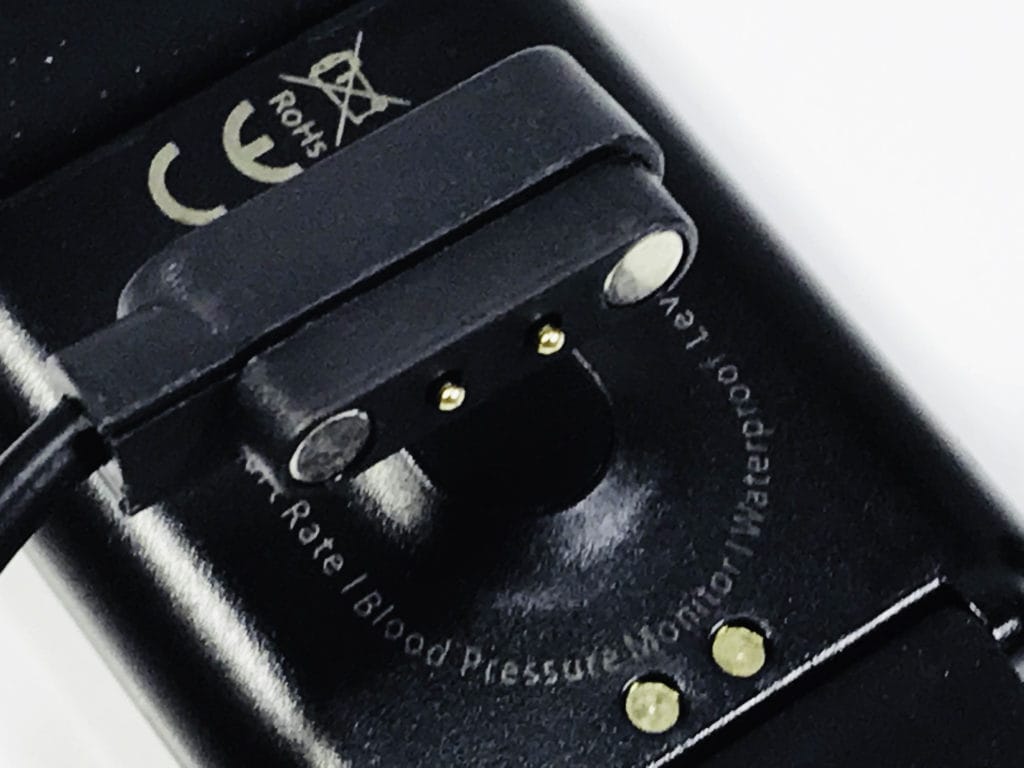 Charging takes around 2 hours and the in-built Polymer Battery will last around 7 days.
Setting up the Tracker.
Once fully charged you'll need to set up the app, this app is called 'WearFit' and is available for free on the App Store for iOS users and Google Play Store for Android users.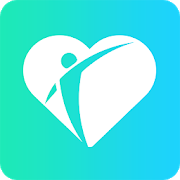 Please note: You'll need to ensure the following before attempting to connect the PINGKO PK-B8 to the WearFit app. A minimum system compatibility of iOS 8.5 or above and Android 4.4 or above and have a device supporting a Bluetooth connection of 4.1.
I'm using an iPhone 7 so this shouldn't be an issue.
WearFit Quote 3: Always be calm, control anger and anxiety, more music and private time.
Setting up the WearFit app.
Once you've downloaded the WearFit app you'll need to open it up and allow the app to access your location. This is needed to map your travels. After that you'll see a small box called 'Bind Bracelet' this is the option that's needed to connect the app and the tracker together. After a quick scan you'll see an option for 'B8', click that and if connected successfully you'll be taken to a personal information menu page. Also, the time/date will be the same on your tracker as what's on your device.
Another pop up will appear for you to confirming a Bluetooth pairing, click yes and you'll all set to go.
On the personal information page, you can change/amend things like gender, age, height, weight, left/right handed (No idea why), imperial/metric settings, and blood pressure measurement settings.
Once you've changed these, you'll see the 'Next' button located at the top right of the screen, press this. The next page allows you to input a goal of how many daily steps you wish to take, this can be changed at a later stage. Press 'Save' at the top right of the page. iOS users will now have the option to allow the WearFit app to access and input data into your Apple Health Access.
WearFit Quote 4: Weight control, reducing daily caloric intake and moderate diet.
Using the WearFit app.
You get many different menu's and options, these can be found using the icon on the top left of the page. You'll also see a battery level indicator present too. You can amend your personal information, access reports, and take a photograph using the tracker to the camera on your phone.
To take a photo you'll need to give the WearFit app access to camera. To take a photo you're supposed to shake your wrist and a picture will be taken via the app. I found you had to shake your wrist quite violently for it to register a movement and to take a picture. And even then, it took multiple pictures! This option is supposed to be great for handsfree selfies or group pictures but causes more issues than it's worth.
The motivation phrases and information is inaccurate and badly translated, however they're so bad it's quite comical!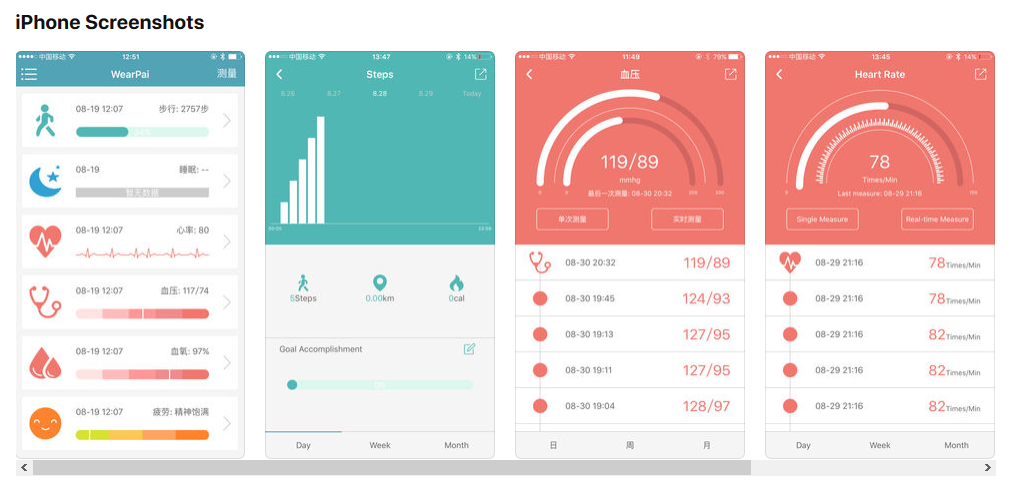 The app works automatically in the background and transfers data from the tracker. You can also perform a manual measurement using the app if you wish. This option will manually perform the following; Heart Rate, Blood Pressure, Blood Oxygen Levels, and your Fatigue Levels.
WearFit Quote 5: Myocardial is sensitive to hypoxia, acute myocardinal ischemia, ventricular fibrillation can appear to cardiac arrest.
Controlling Menus Using the Tracker.
You can also perform multiple tasks using the touchscreen area of the PINKGO PK-B8 itself. The main menu is where the time is located, on the screen you'll also see the date, the day, battery level, sleep data, and your daily steps taken. You can also change the look of this menu by pressing and holding the touchscreen and can choose a different menu view. Although I prefer the factory setting as it's cleaner.
To scroll through the different menu's, you just need to press the icon on the touchscreen. The screen is very responsive to touch and doesn't require any force to change screen.
WearFit Quote 6: Take part in outdoor sports more, do more aerobic training, such as jogging, swimming, etc. It will be helpful to improve the blood oxygen content of the human body.
Tracker Menu Options.
Activity Menu: Display's your steps taken, Calories burned and your recorded distance. Pressing and holding the button does nothing on the screen.
Heart Rate: Display of your recorded Heart Rate. Press and hold to perform a measurement. Afterwards you'll see your heart rate recorded in Beats Per Minute (BPM).
Blood Pressure: Will display your recorded Blood Pressure. Press and hold to perform a measurement. Afterwards you'll see your blood pressure recorded in mmHG (Millimetre of Mercury).
Blood Oxygen: Shows your blood oxygen level. If you press and hold this menu, you'll start a recording of your SP02 blood oxygen levels in a percentage format.
Sleep Monitor: Shows hours and minutes of your last night's sleep, it also shows light sleep and awake times too.
Exercise: Press and hold to enter the menu, press it once to start and press it again to stop. You can choose from 3 different exercise modes. Select from running, climbing, and cycling.
Message: Once set up using the WearFit app you can display a 140-character text of the last 3 text messages you received.
More Functions: This menu allows to select from a varied selection of options, these include; Stop watch, Find Device, Power off, Reset, QR code for WearFit app.
You can select options to be added from the WearFit app including; sedentary reminders, non-disturb modes, wrist sense and more.
WearFit Quote 7: If an anoxic condition, the first time do oxygenating decision-making, reduce the onset of disease of heart head blood-vessel.
Using the Tracker.
The first thing to mention is the easy to read OLED screen, no matter what lighting condition are present you're able to see the display.
Scrolling through the menu options on the watch itself is very easy and only requires a light touch. Although, I found the best way was to press just underneath the button icon and pretty much on the curve of the watch.
One annoying feature over a period of a week or so is the matte finished silicone strap, dust easily becomes attracted to it and dust clings on and removal is impossible. Also, if you sweat you might find it uncomfortable to wear the strap until the moisture had dissipated as moisture sticks the silicone strap onto your skin.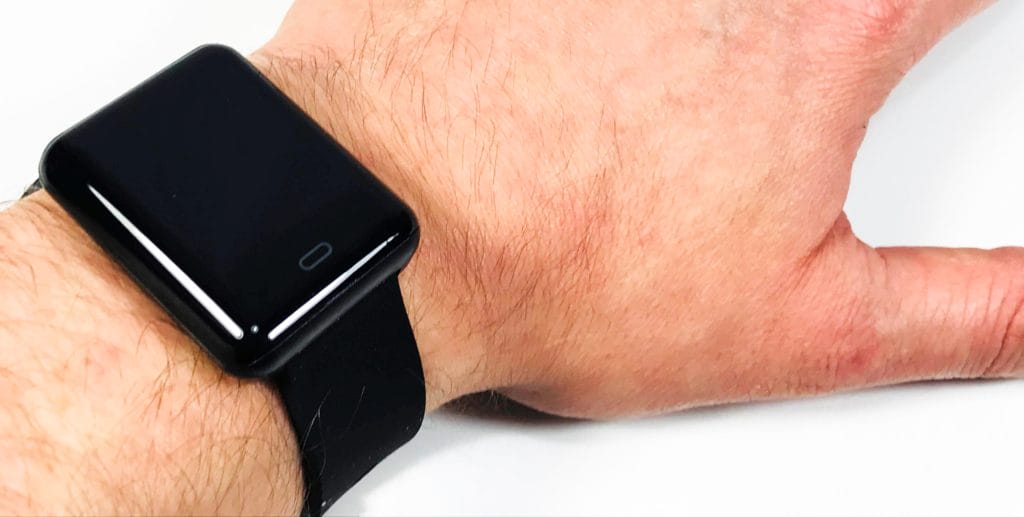 The tracker works OK, but my tracker lost about a minute of time over a period of one week. A simple refresh within the app soon sorted that out. The sleep monitoring seems to work as it should, I measured this against an app I already use called 'Sleep Cycle' and they had almost the same data.
WearFit Quote 8: Quit alcohol, because the nicotine can make a person have too fast heart beat, which caused the vasoconstriction and increased blood pressure. Over-drinking can also mak the rise of blood pressure.
Technical Specifications.
Brand: PINGKO
Model: Fitness Tracker
Model Code: PK-BA
EAN: N/A
ASIN: B07KFB233R
Voltage: 5V-100mA
Standby: 7 Days
Charge Time: 2 Hours
Battery Capacity: 180mAh
Bluetooth: 4.0
Waterproof Rating: IP67
Compliance: CE, RoHS
WearFit Quote 9: Science diet, less sweet dessert, fat meat, animal offal and fried food, more fruits and vegetables, dairy products, fish etc.
Conclusion.
The PINGKO PK-B8 Fitness Tracker is OK. It's not the best fitness tracker on the market but it's certainly not the worst. The strap is annoying as it attracts dust and grime and you become hot and sweaty due to the materials.
I like the accurate sleep monitoring of the fitness tracker, a lot of other trackers don't seem to be that accurate, but the PINGKO PK-B8 does.
The colourful OLED screen is great and works in any lighting condition, which is great.
The WearFit app works OK but the motivational and health tips are not very accurate, although very funny!
Overall, if you want a cheap and cheerful fitness tracker that works as it should then the PINKGO PK-B8 Fitness Tracker is for you.
If you want the PINGKO PK-B8 Fitness Tracker for yourself, it's available for purchase only on Amazon. The RRP for this product is £29.99.
Product sample provided by PINGKO in exchange for a detailed, unbiased review.
---
Thank you for taking the time to read my post. If you'd like to add a comment or thought on this post, please use the section below. I can also be contacted via the online contact form. Please subscribe for the latest reviews, news, and discounts. Please follow My Helpful Hints on Twitter, Instagram & Facebook too!
PINGKO PK-B8 Fitness Tracker