The PINGKO K15 Fitness Tracker is an everyday bracelet that can display the time, steps taken, distance walked, and your daily calories burned all in an easy to read OLED display.
This fitness band can automatically sync date and time, has call and message notifications, it also has remote camera control function.  The PINGKO K15 will also automatically record your sleep data, and heart rate too!
But is this tracker any good? How easy is it to use? Time to test it out!
Packaging.
The PINGKO K15 Fitness Tracker comes packaged in a White cardboard box with product images and specifications printed on the reverse.  The box measures 9.5cm x 9.5cm x 3.0cm and weighs 85G.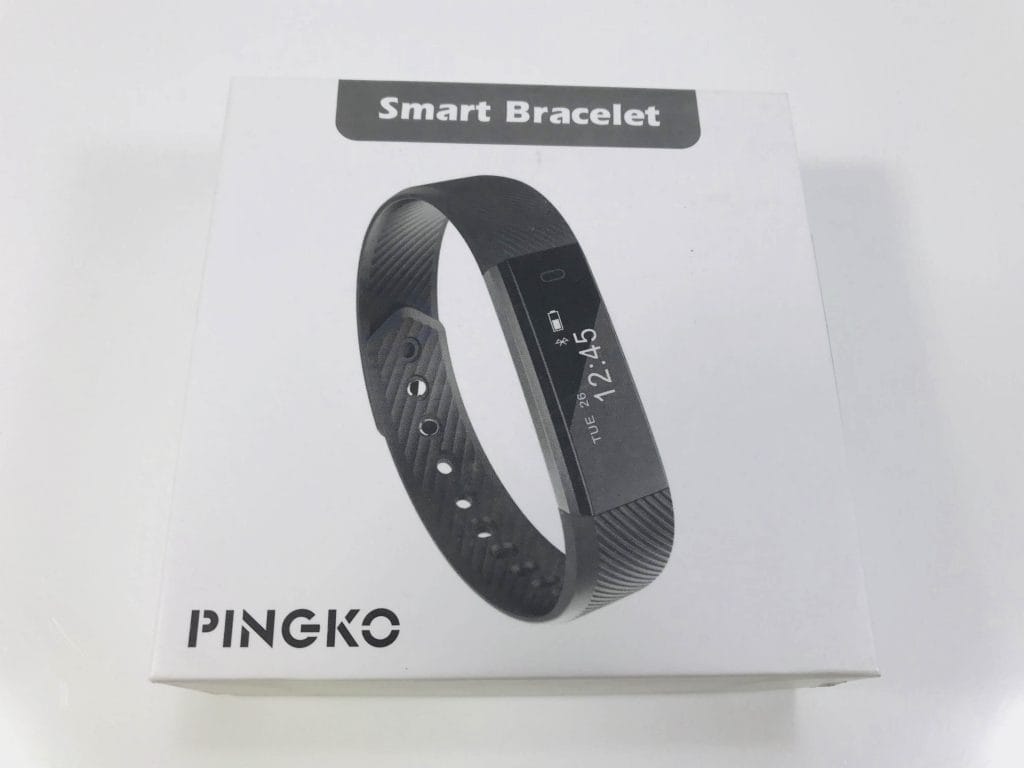 Contents.
Upon opening the PINGKO K15 Fitness Tracker box you'll find the following items. 1x Fitness Tracker, 2x TPU Straps, 1x English User Guide.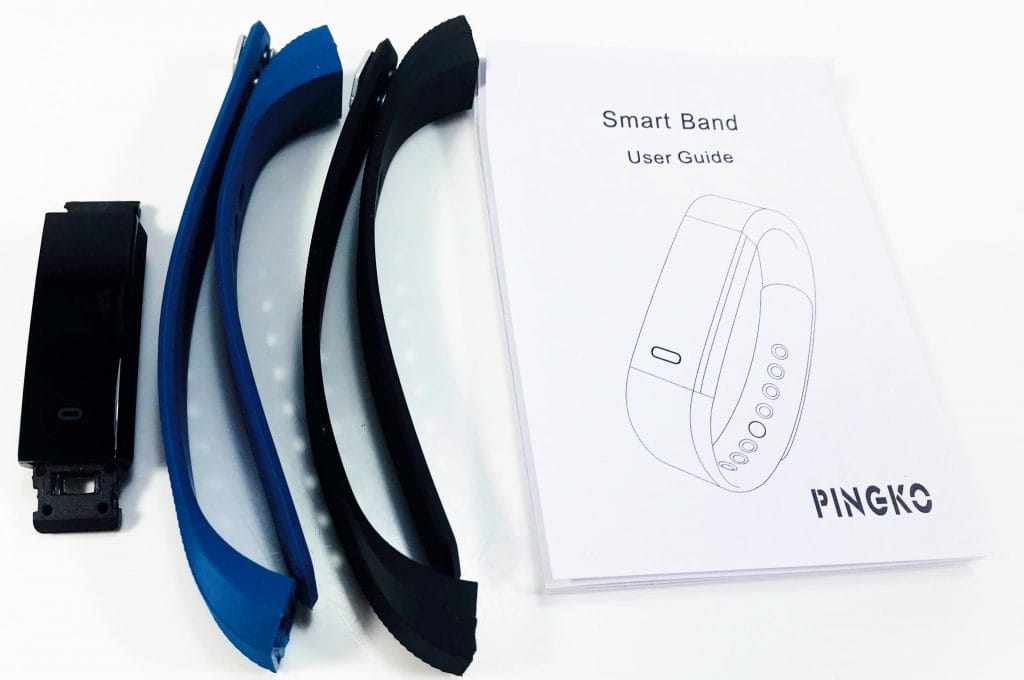 PINGKO K15 Fitness Tracker.
The PINGKO K15 Fitness Tracker is Black in colour and features two Matt textured finished Thermoplastic Polyurethane (TPU) straps.  You get one Black strap and one Blue strap. The main focal area features an OLED screen which measures 4.0cm x 1.5cm and the strap can fit a wrist circumference anywhere from 15.0cm to 21.0cm and weighs 18G.
The strap features a push pin closure, this type of closure is normally a right pain.  You usually get the situation where you can't close it properly, or if you do, you could end up being bruised!  But to my utter surprise the closure on this fitness tracker works well.  It not only secures the strap around your wrist, but doesn't require a lot of pressure to push the pins through to the holes of the strap.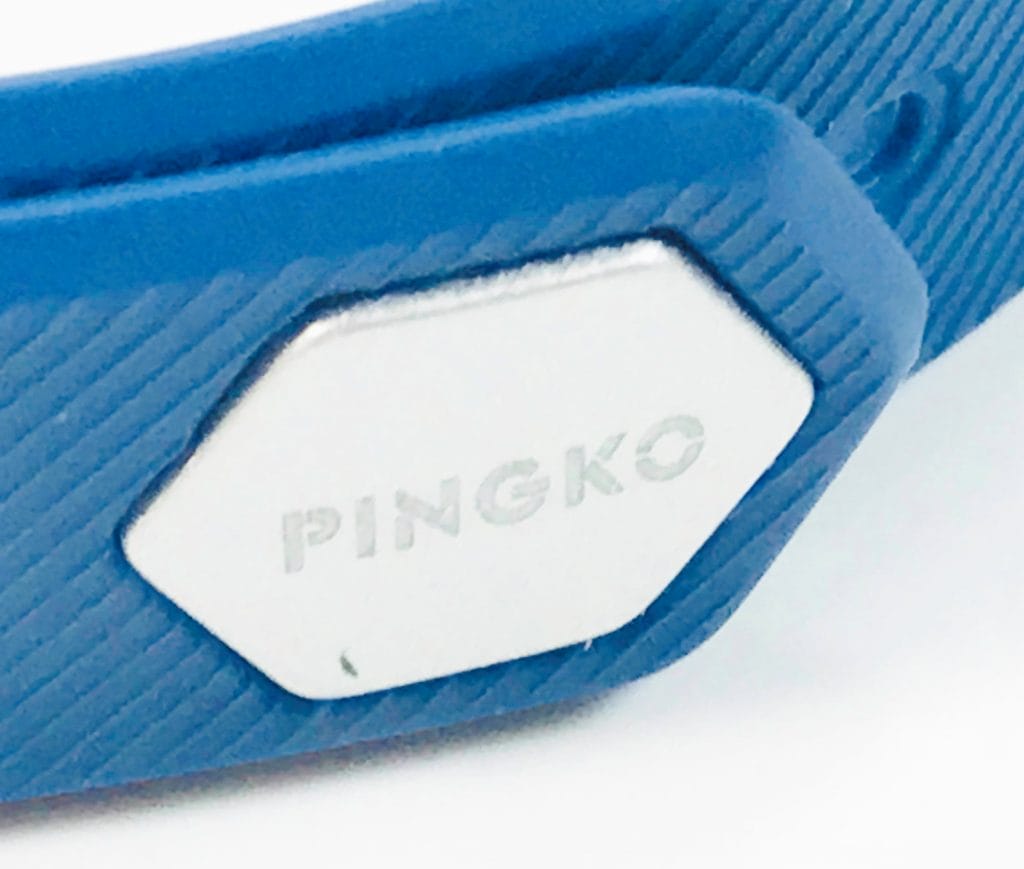 Changing the straps is a simple process.  Simply pull the strap away from the main body of the tracker and push on the replacement strap.  That's it!
The heart rate sensor is located on the underside of the OLED screen, this sensor is used to monitor and record your heart rate in Beats per Minute (BPM)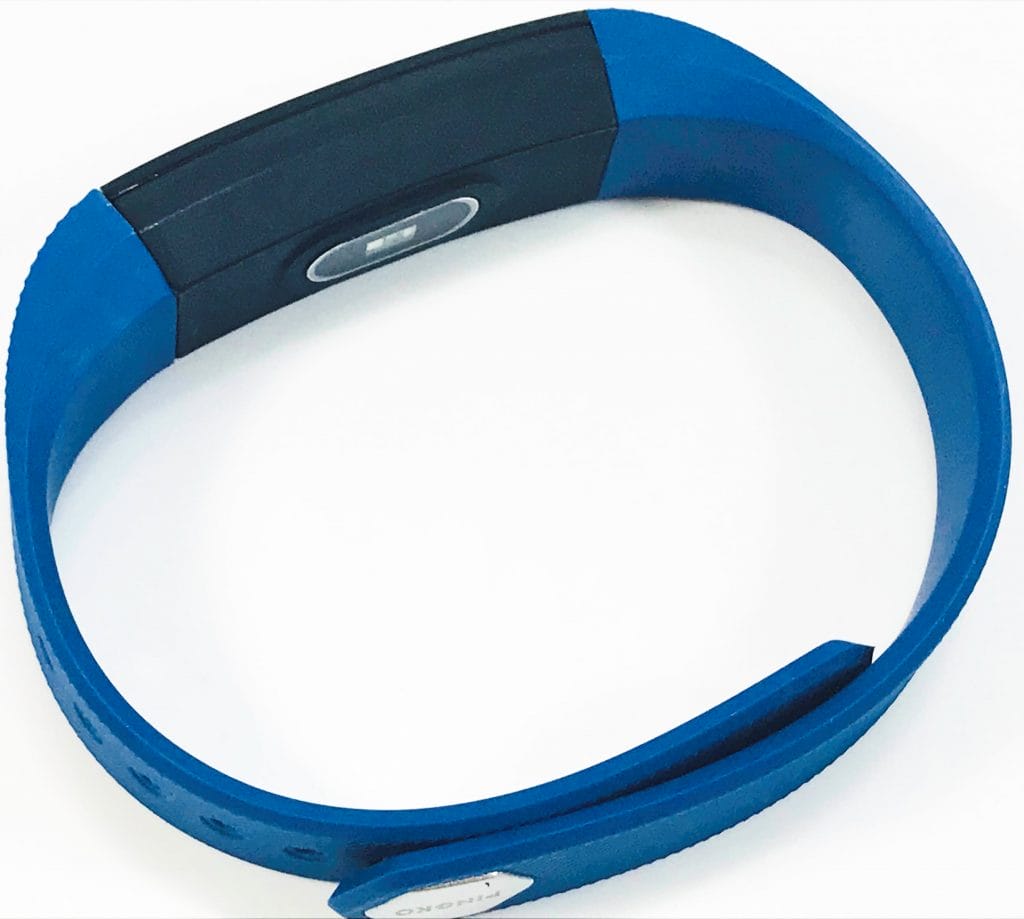 Setting up the Fitness Tracker.
The very first thing you'll need to do is give the K15 a charge.  Charging is done via an in-built charging method.  You'll still need to find a 5V USB power outlet that can charge your device.  You can use a laptop, USB power adapter, your T.V, basically anything with a 5V rating!
To charge pull apart the TPU strap from the main body of the tracker.  You'll now expose the USB contacts, Now, plug this into your power outlet and your tracker will start to charge.  Ensure that you've plugged it in the correct way or otherwise your device won't charge.  If done correctly the tracker will vibrate lightly and the OLED screen will light up with a charging battery icon.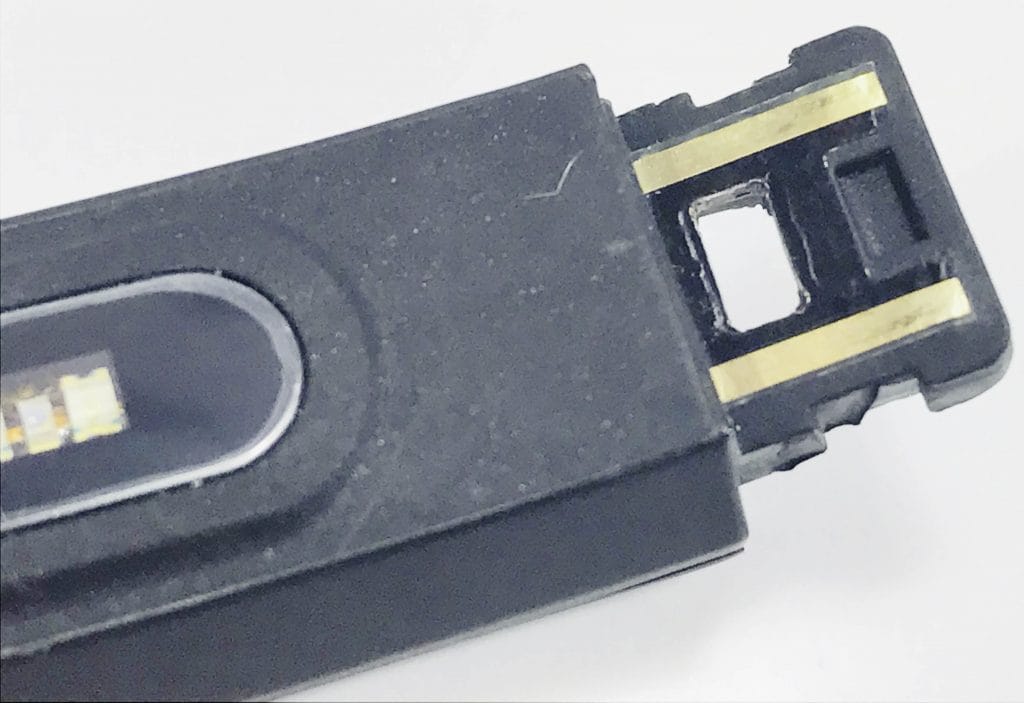 Charging will take around 2-3 hours, so put the kettle on, make a coffee and start the App downloading process.  The App is called "Day Day Band" and is available to both iOS and Android smartphone users.  The App is free to download and is required to make the PINGKO K15 operate and sync with all the data you'll soon be collecting.
Day Day Band.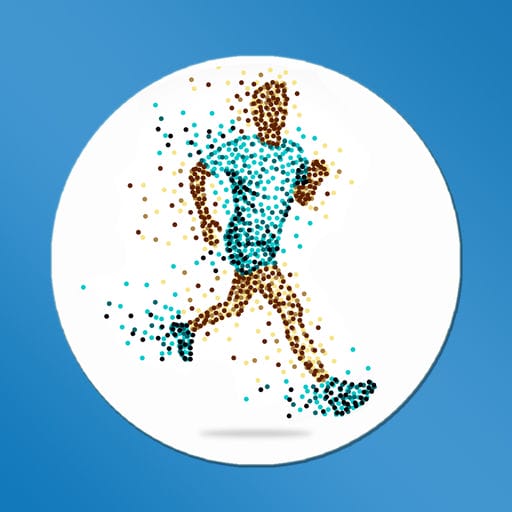 Please note:  The PINGKO K15 requires a minimum operating system of iOS 8.0 or above for iPhone users and Android 4.4 for Android smartphone users.  You'll need to ensure that your device supports a Bluetooth connection of 4.0 or above!
Once downloaded you'll need to launch the App on your chosen device.  You'll need to start by entering a few personal details and body measurements into the App.  This is required as it will be able to monitor and track your body weight loss and calories intake requirements.
Now for the pairing part of the whole process.  In the App look for devices' menu and pair your fitness tracker to the App.  If done correctly the time and date will now update to show the same date and time that's on your smartphone.
Day Day Band Functions.
Using the Day Day Band App in general is OK, it's quite basic and not very complicated.  But, some of the menus are a bit glitchy and hard to navigate around.  You can set up all your preferred options via the App including the following:
Call – This function will alert you on your OLED screen of an incoming call, it will display the caller's name and telephone number.  But, you can't answer the call via your tracker.
SMS – This function will display your incoming text messages.  You'll get a 140-character snippet of your full message.  You can't reply to any SMS messages via the fitness tracker though.
More App Reminders -This function basically alerts you to some social media notifications.  You can get alerts for QQ, WeChat, Facebook, Twitter, and Instagram.
Alarm Clock – This one is kind of self-explanatory, I'm sure I don't need to tell you about an alarm clock.
Sedentary Alarm– This function is set for a one-hour interval.  It will tell you you've been sitting for an hour and to get up and do some physical exercise.  I'm not the most active person in the world when it comes to exercise, so I set turned off this function!
Heart Rate – This area will show and record either your static or dynamic heart rate recordings.
Other Settings Include – Rotate wrist to activate screen, find your device, remote camera options, upgrading of the firmware, and so on!
Using the App.
Using the App is OK.  As I've previously mentioned the App is a bit basic and the menu options are a bit glitchy to navigate sometimes.  But, all data is stored on the App and you'll be able to see your daily, weekly, and even monthly progress charts.
On the main area you can see your steps taken, swipe right and you'll see your sleep recordings, and swipe right again to see and record your heart rate.
To take a heart rate recording you'll need to press and hold on the button that screen and your fitness tracker will vibrate and send the recorded data over to the App.  I wouldn't necessary say it's going to be the most accurate device in the world to record your heart rate, and I would suggest you only use it for a general view and not take it as a full medical professional reading.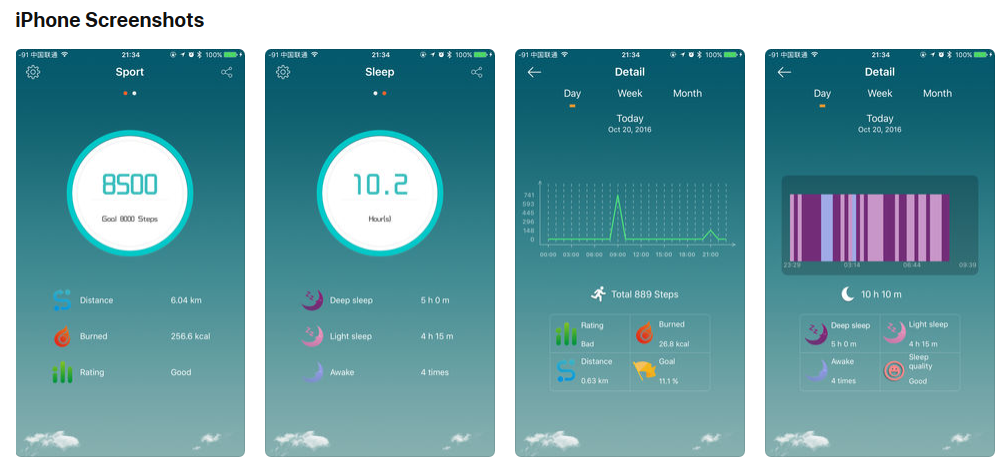 Using the PINGKO K15 Fitness Tracker.
OK, the first thing to mention is the comfort aspect of the PINGKO K15.  After all you'll be wearing this band all day and night, so the comfort of the band is extremely important.  I found the band to be comfortable but, it is a bit clunky in the actual shape of the OLED screen, which means it doesn't always sit correctly on the wrist.  I think this would be rectified with a more curved OLED screen to mimic the natural shape of the wrist. Again, as previously mentioned, the pin closure is very good and secures the strap around your wrist.
The touchscreen area of the fitness tracker is very responsive and you're able to see a snapshot of basic data that can be found within the App.  Annoyingly, you can't actually do much with the band itself, there aren't no sub-menu options and you can't make any changes via the tracker.
Battery.
Charging is a nice and simple process and takes only a few hours to fully charge.
But…
You'll be charging the PINGKO K15 Fitness Tracker a lot.  I've never known a fitness tracker to require so much charging!  You literally need to charge it every 24-48 hours or the battery will completely drain and become non-operable.  Most other trackers that I've reviewed on this website last usually for at least 7 days on a full charge, but the PINGKO is dreadful for battery consumption.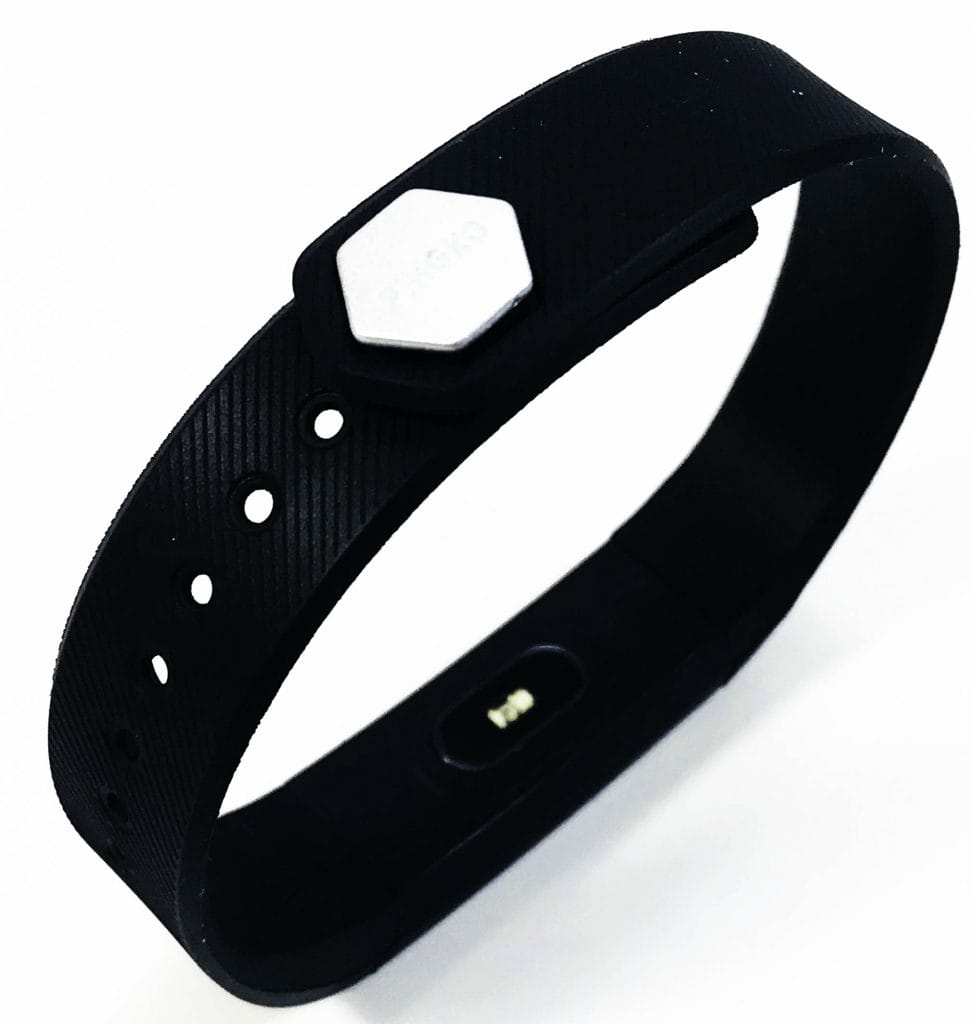 The sleep monitoring works great and all the other features work well too, it's just the battery issue that lets down the PINGKO  K15 for me.
Having two straps is a nice touch, but I'd rather have the one strap if it meant a better-quality battery.  The user guide although written in English is hard to understand and the text is quite small, so if you have any visual impairments you might find it difficult to read.
Technical Specifications.
Brand: PINGKO
Model: Fitness Tracker
Model Code: K15
ASIN: B076Q798CS
Connection Type: Bluetooth 4.0 or Later
Operating Distance: 6-10M
Working Voltage: 5 V
Battery Type: Lithium Polymer Battery
Charge Time: 1-2 Hours
Usage Time: 1-2 Days
HR Sensor: Yes
Working Temperature: Minus 10°C ~ 50°C
Waterproof Rating: IP56 (Dust Proof)
Compliance: CE, FCC, RoHS
Conclusion.
The PINGKO K15 Fitness Tracker is alright, it's simple to use and keep track of basic fitness readings.  The battery is shockingly bad though, and I would like to see an upgraded version as soon as possible to at least last 7 days.  I found the App OK, it's basic but still usable.
Overall, if you're after a basic tracker with a basic App then I suppose this is the one for you, but if like me you prefer something a bit more for your money then I would suggest you look into another model.  PINGKO as a brand is very good normally and I feel have better fitness tracker models available than the K15.
If you want the PINGKO K15 Fitness Tracker for yourself, it's available for purchase only on Amazon. The RRP for this product is £19.95.
Product sample provided by PINGKO in exchange for a detailed, unbiased review.
---
Thank you for taking the time to read my post. If you'd like to add a comment or thought on this post, please use the section below. I can also be contacted via the online contact form. Please subscribe for the latest reviews, news, and discounts. Please follow My Helpful Hints on Twitter, Instagram & Facebook too!
PINGKO K15 Fitness Tracker