Stand out on the beach with the Oliphant Zombie Beach Towel.  This novelty item will sure turn heads whilst you lay back and enjoy the weather.
This towel is the perfect gift for someone who loves all things Zombie!
Packaging.
The Oliphant Zombie Beach Towel comes packaged in a very nice designed cardboard box, with picture illustrations printed on it.  The box measures 24.0cm x 20.0cm x 10.0cm and weighs 520G.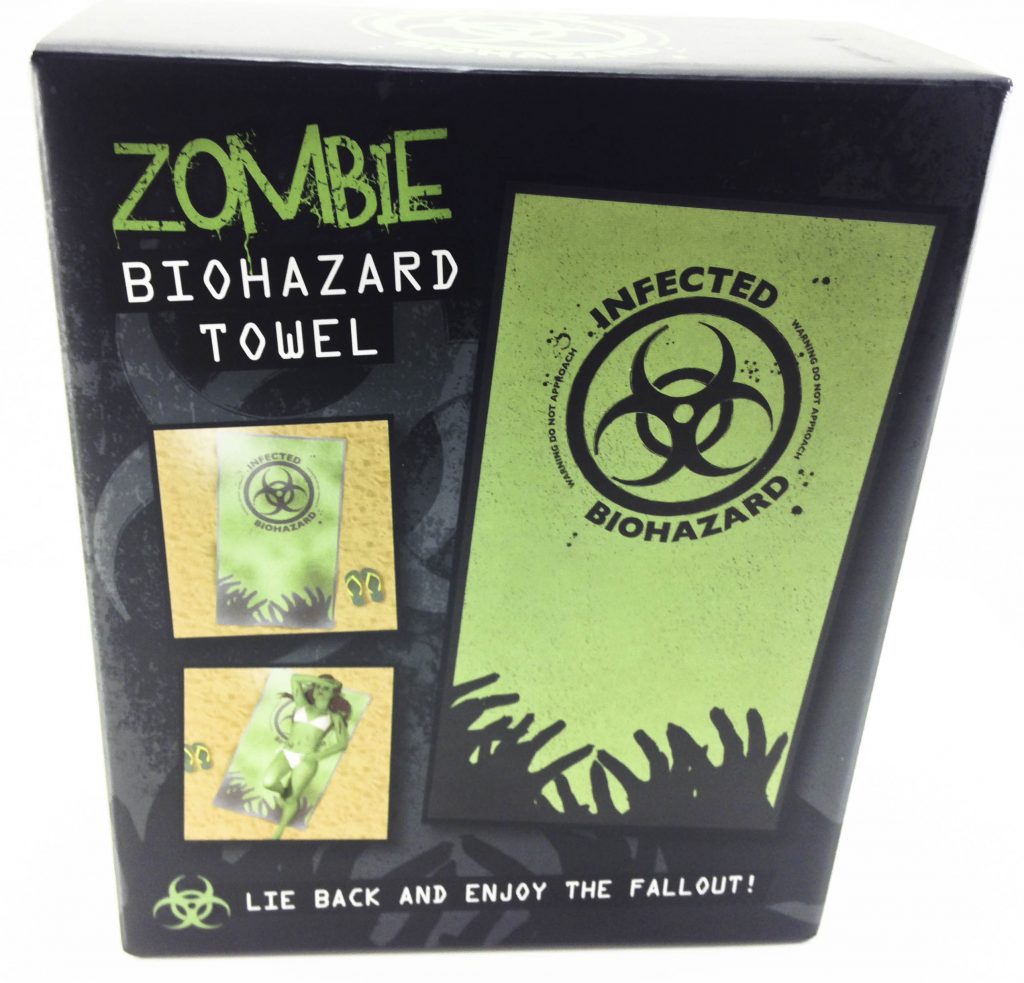 Contents.
Once you open the cardboard box you will find the following: 1x Beach Towel.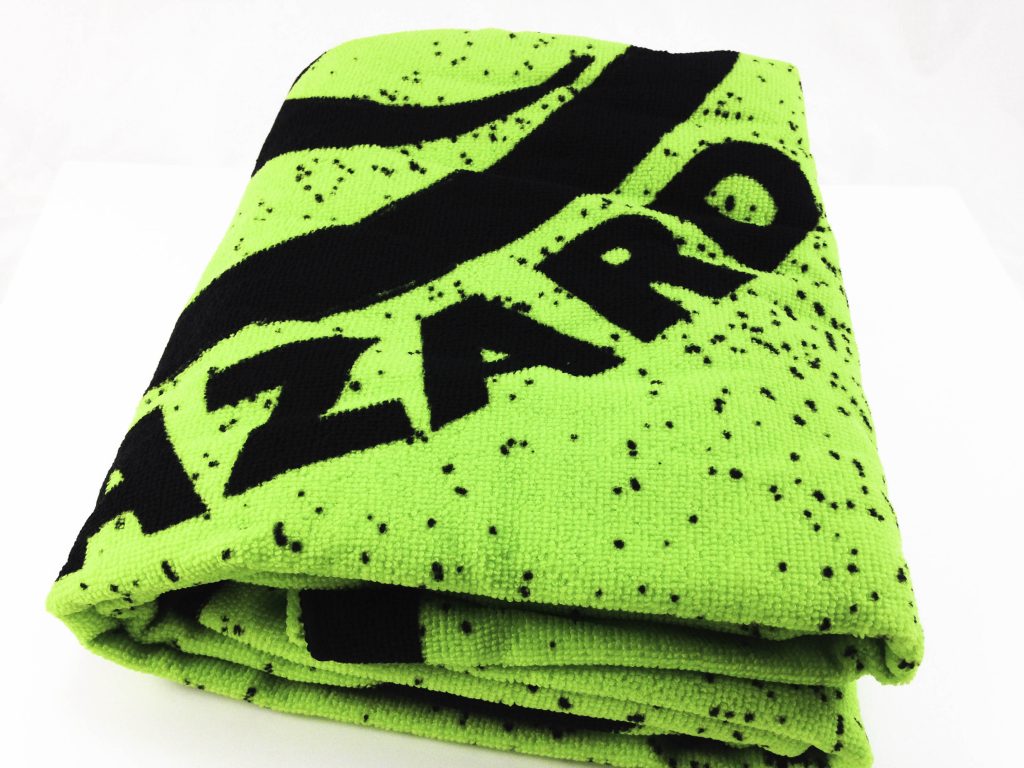 Oliphant Zombie Beach Towel.
The Oliphant Zombie Beach Towel is made from soft Microfibre Polyester.  It's Green in Colour with Black artwork.  The towel measures 160cm x 90.0cm and weighs 380G.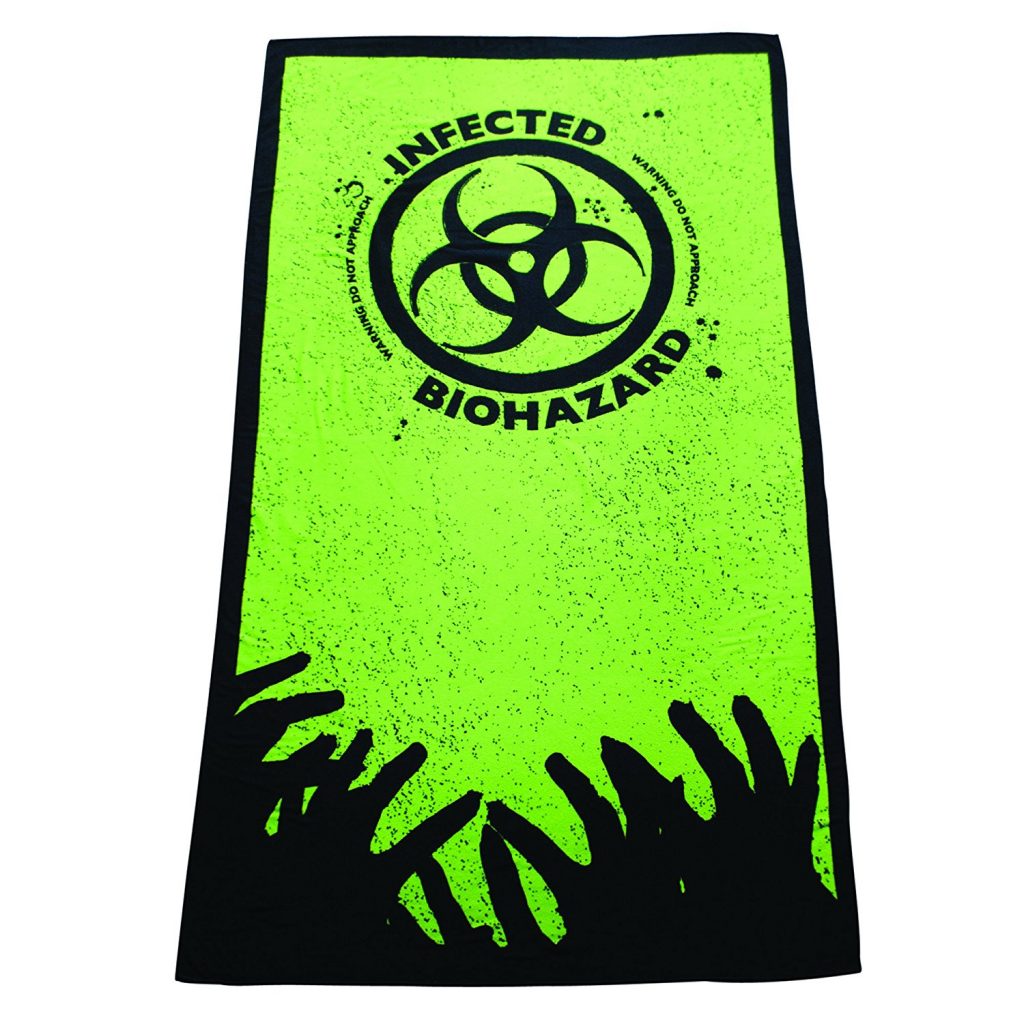 This towel is soft to the touch and gentle on skin. Looking after your towel also couldn't be simpler, it's machine washable (40°C Wash) and can be tumble dried.
This super bright Green towel is lightweight and can be taken anywhere!
Technical Specifications.
Brand: Oliphant
Model: Zombie Infected Beach Towel
Model Code: 39287
EAN: 5060432971151
ASIN: B0742DN2ZV
Compliance: CE
Conclusion.
I love the design of this beach towel.  It's super bright Green colour really stands out.  You'll also love how soft it is.  I recommend you purchasing this towel for yourself or for the Zombie fan in your life!
If you want the Oliphant Zombie Beach Towel for yourself, it's available for purchase only on Amazon. The RRP for this product is £14.99
Product sample provided by Oliphant in exchange for a detailed, unbiased review.
---
Thank you for taking the time to read my post. If you'd like to add a comment or thought on this post, please use the section below. I can also be contacted via the online contact form. Please subscribe for the latest reviews, news, and discounts. Please follow My Helpful Hints on Twitter, Instagram & Facebook too!
Oliphant Zombie Beach Towel