The Oliphant Beer Pong Table Cover converts your own table into a realistic looking pub bar complete with Beer Pong!
You not only get a cool pub themed tablecloth, but you also get a fantastic drinking game also.
This table cover is a perfect fun item that can be used all throughout the year.  The cover simply attaches to any table using strong Velcro straps.
Packaging.
The Oliphant Beer Pong Table Cover comes packaged in a very nice designed cardboard box, with picture illustrations printed on it.  The box measures 25.5cm x 20.0cm x 5.0cm and weighs 505G.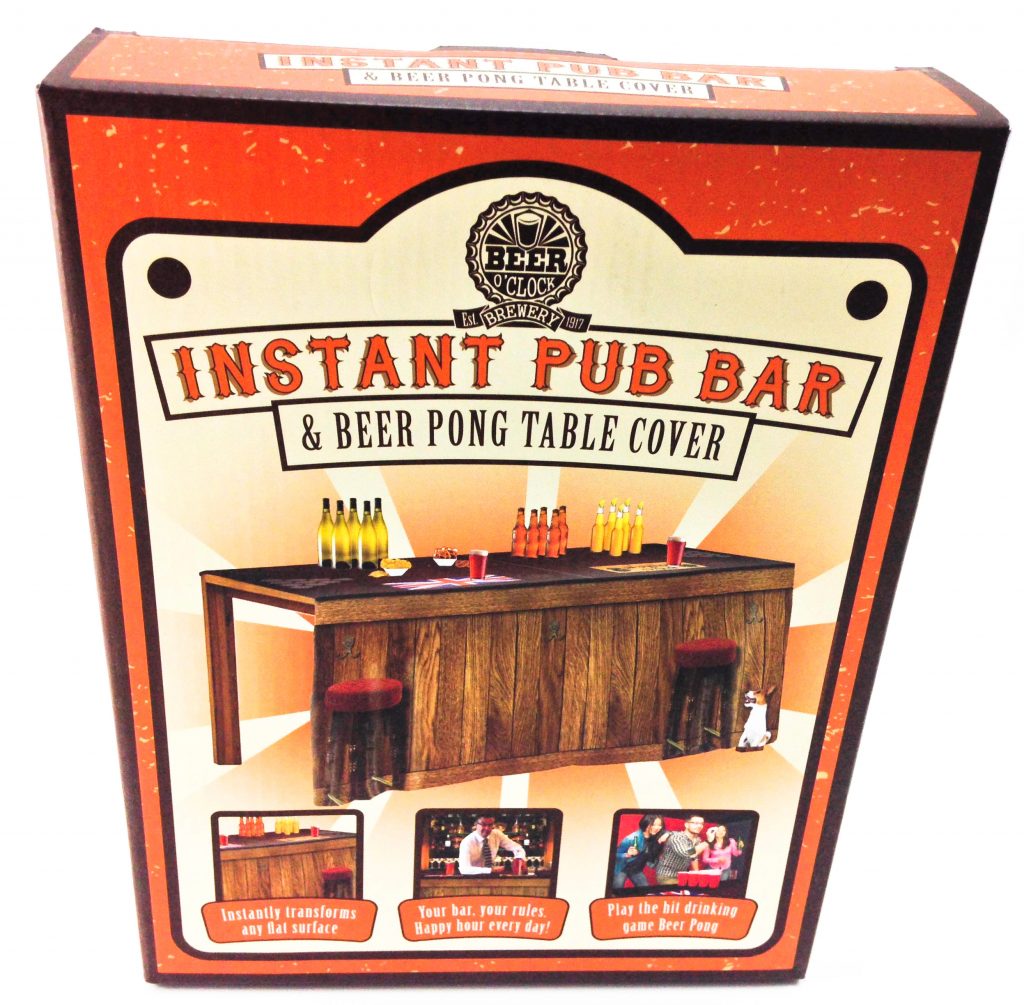 Contents.
Once you open the cardboard box you will find the following: 1x Table Cover, 1x Multi-Lingual Playing Instructions.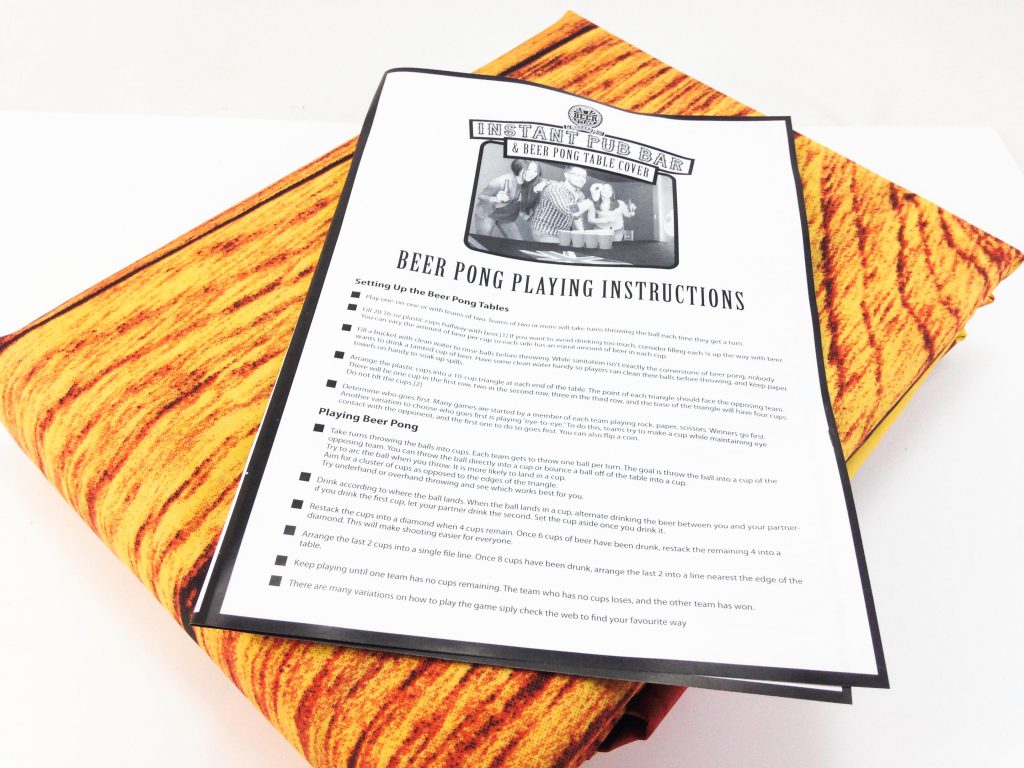 Oliphant Beer Pong Table Cover.
The Oliphant Beer Pong Table Cover is made from fabric.  It has a wood effect finish to it.  The table cover measures 190cm x 180cm.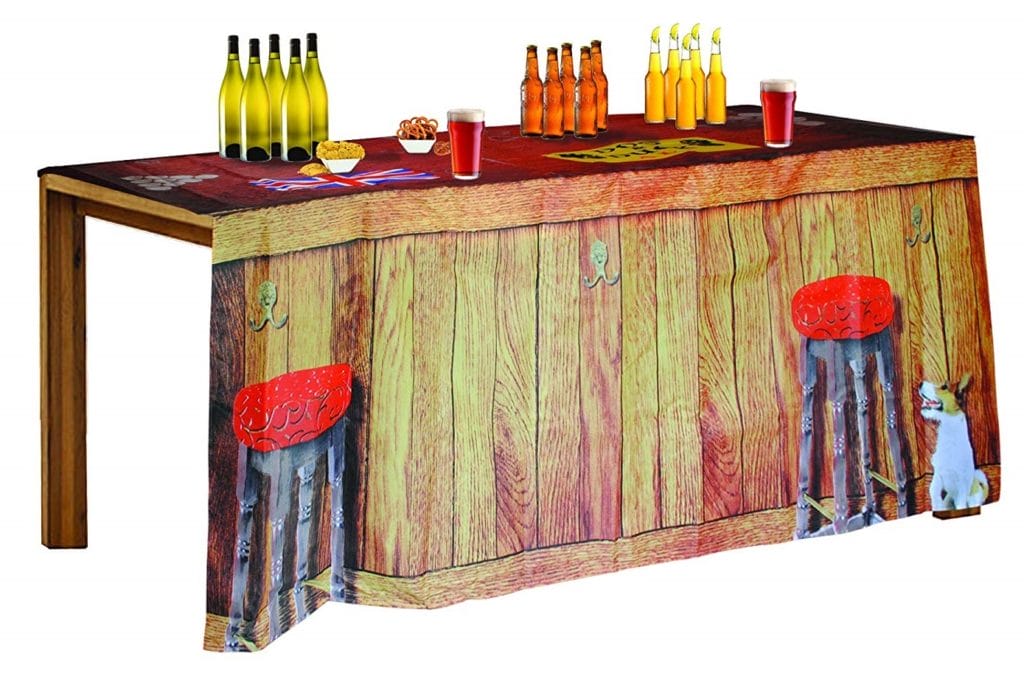 To set up and use you need to simply attach this table cover to any table using the Velcro straps provided.
You can transform your own table in a matter of minutes into a realistic looking pub with printed designed beer mats.
You will need 10 plastic cups and a ping pong ball (Not supplied) to play Beer Pong.
This is a fun and practical item for any party!
Technical Specifications.
Brand: Oliphant
Model: Instant Pub Bar & Beer Pong Table Cover
Model Code: BR39124
EAN: 5060318639014
ASIN: B072XLVFCR
Compliance: CE
Conclusion.
I like this Oliphant Beer Pong Table Cover.  It's fun and very different.  You'll have hours of fun at any party also.  I do recommend you purchase this table cover.
If you want the Oliphant Beer Pong Table Cover for yourself, it's available for purchase only on Amazon. The RRP for this product is £19.99
Product sample provided by Oliphant in exchange for a detailed, unbiased review.
---
Thank you for taking the time to read my post. If you'd like to add a comment or thought on this post, please use the section below. I can also be contacted via the online contact form. Please subscribe for the latest reviews, news, and discounts. Please follow My Helpful Hints on Twitter, Instagram & Facebook too!
Oliphant Beer Pong Table Cover