The OKELAY Ski Gloves are designed to be both warm and practical, with an outer waterproof layer and multi-layered thermal materials.
You get a zipped storage area on both gloves, an adjustable cuff area and a non-slip palm.
These gloves are ideal for snowboarding, skiing, cycling and perfect for everyday winter wear.
But are they any good? Are they warm to wear? Time to test them out!
Packaging.
The OKELAY Ski Gloves come packaged in a clear plastic bag. The bag measures 38.0cm x 18.0cm and weighs 200G.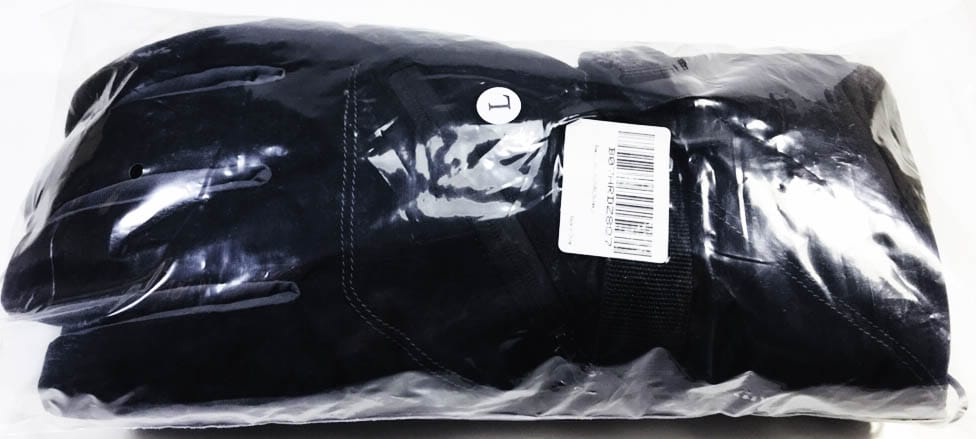 OKELAY Ski Gloves.
The OKELAY Ski Gloves are Black in colour with Dark Grey edging.  They're made from multiple layers of different materials including Cotton, PU Leather, Velvet, and Taslan. The OKELAY Ski Gloves are unisex and come in three different sizes.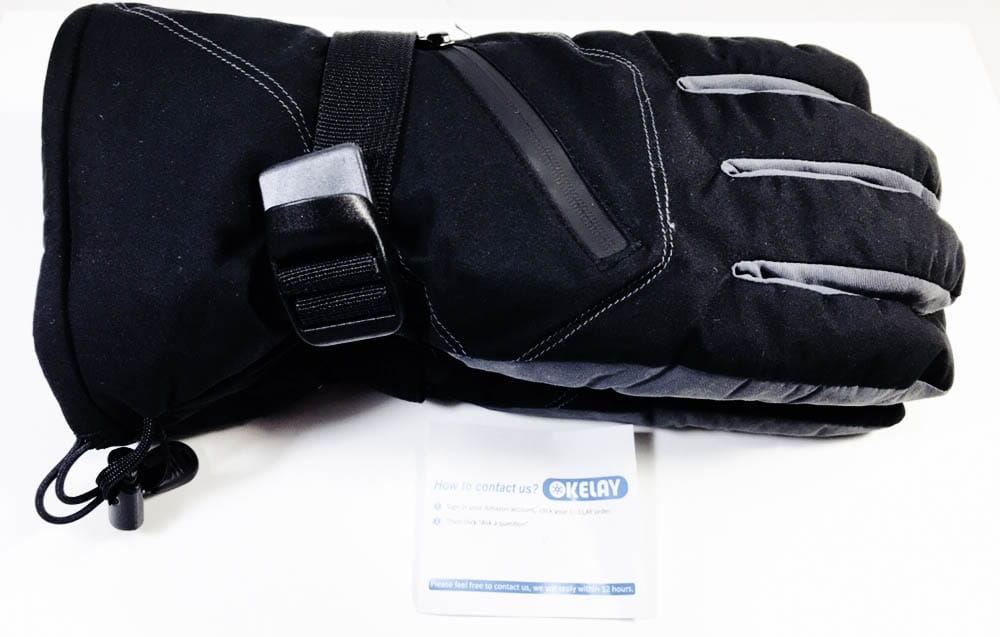 The first thing you notice when handling the gloves for the first time is the grippy palm section.  This area has been designed to provide you with as much grip as possible, whilst still being flexible. The other thing you'll feel is the outer glove material, it feels like Suede but is Taslan. Taslan is a modern, high-tech, woven polyester fabric which is strong and durable.
Each glove features a zipped pocket, each pocket has a depth of around 10.0cm x 5.0cm which is perfect for keys, money, or other small items.  I wouldn't use this pocket to store your smartphone though, imagine if you were to fall over and crack your phone!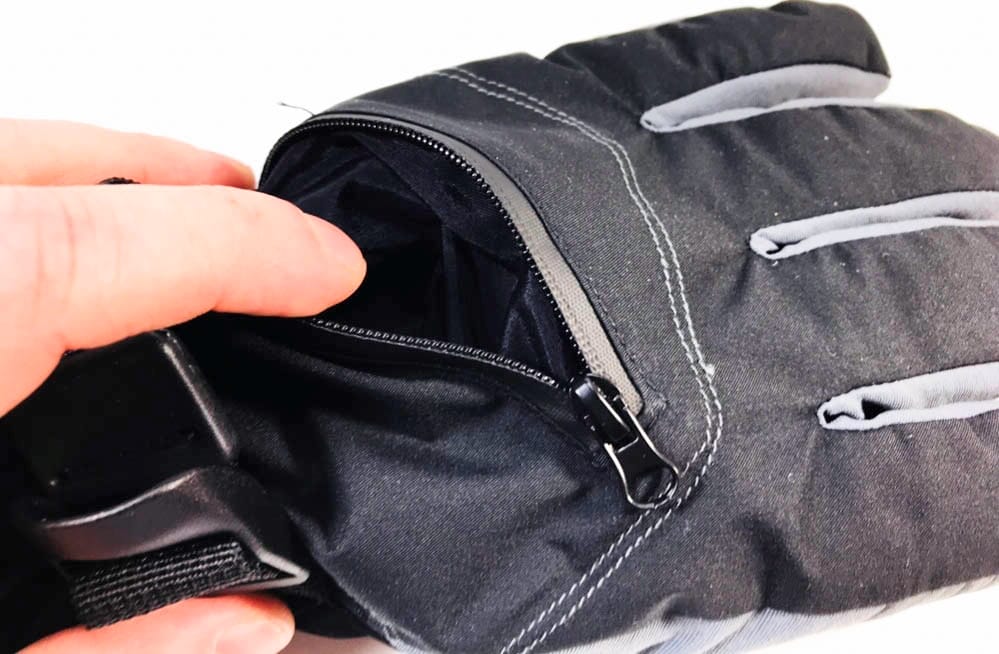 Other Features.
You get a couple more features with the OKELAY Ski Gloves, the first being the clip that binds the two gloves together.  This is handy for storage and ensures you keep your gloves together when not in use.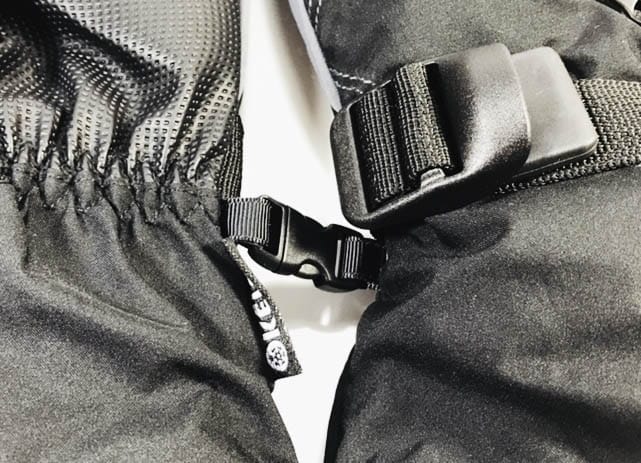 The other noticeable features are the adjustable toggle and the buckle, this combination ensures the gloves fit snuggly onto your hands and wrist cuffs. Although, the toggles I found got in the way and protruded outward and occasionally catch on your other items of clothing.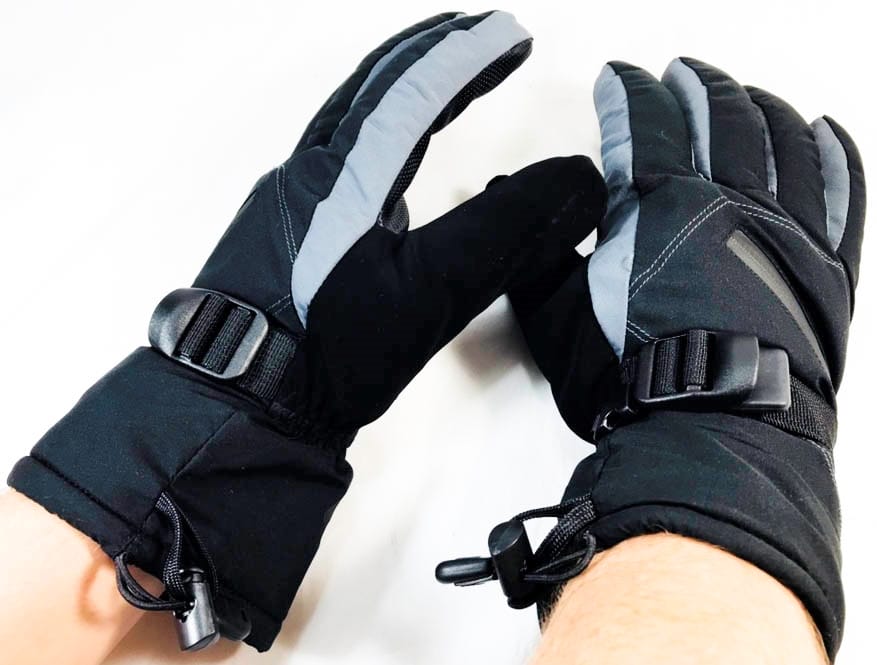 What are they like to wear?
The answer to that is very comfortable overall. The palm area is very good, and you get a lot of grip whilst still being able to move your hand about.
Today I wore them properly in an outdoor cold environment, and I found a major issue.  My fingertips were cold! The outdoor temperature was only -2°C, but strangely the gloves kept the rest of my fingers/hand warm except the tips of my fingers. Seeing as these gloves are being marketed towards snow activities, being useless as temperatures of only -2°C is not a great start.  I carried on wearing them for over an hour to see if they would warm the tips of my fingers, but no! So, I had lovely warm hands and fingers except for the tips!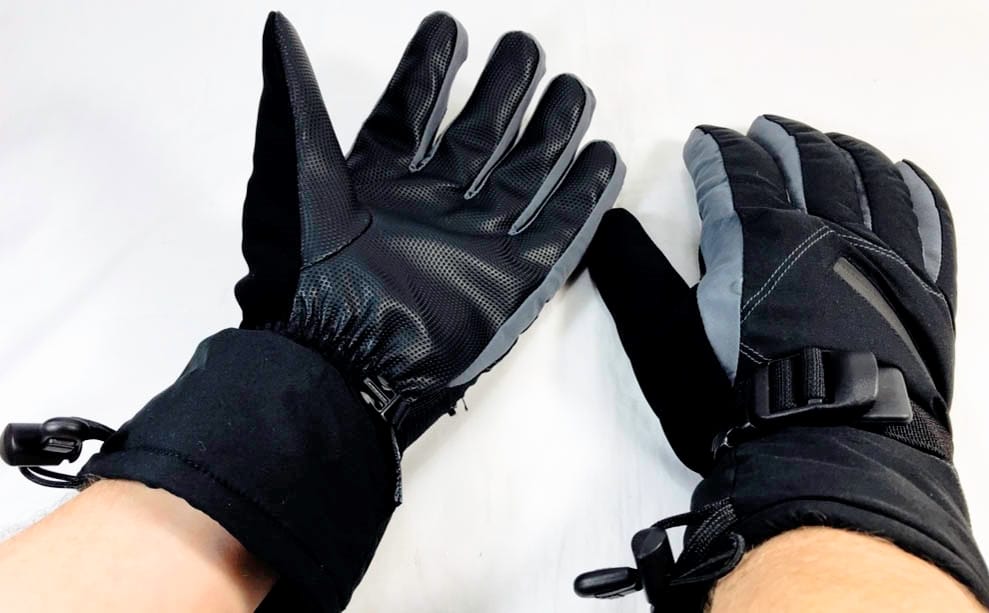 The OKELAY Ski Gloves are advertised as being waterproof, but the weather today was dry (Unusual, I know), so I decided to test the waterproof claim for myself. I decided to test them under a running tap for 30 seconds and I must say how impressed I was, no water at all managed to get through the top layer and water ran off from the Taslan surface.
So, they're in fact waterproof!
Specifications.
Brand: OKELAY
Model: Ski Gloves
Model Code: OKELAY-SG-L
EAN: N/A
ASIN: B07HRDZ8Q7
Colour: Black/Dark Grey
Care: Handwash Only
Compliance: N/A
Conclusion.
It's a mixed review for the OKELAY Ski Gloves. They're comfortable, waterproof and generally a nice-looking pair of gloves.  But, they're not very good at keeping your entire fingers warm.  I like the zip pocket areas too and the grippy underside of the glove is a great design idea. But, if they don't keep your entire fingers/hands warm, then what use are they as a pair of gloves? I would imagine things will get worse over the coming cold Winter season too.  If they perform like this at only -2°C imagine what your fingertips would be like in colder temperatures?
If you want the OKELAY Ski Gloves for yourself, they're available for purchase only on Amazon. The RRP for this product is £10.99.
Product sample provided by OKELAY in exchange for a detailed, unbiased review.
---
Thank you for taking the time to read my post. If you'd like to add a comment or thought on this post, please use the section below. I can also be contacted via the online contact form. Please subscribe for the latest reviews, news, and discounts. Please follow My Helpful Hints on Twitter, Instagram & Facebook too!