The MINGHAIDI Magic Karaoke Player is an all in-one microphone and audio speaker system.
You can use the microphone for karaoke or even used just as a microphone.  You're able to use this microphone on all iOS, Android, and other Bluetooth enabled devices.
The MINGHAIDI Magic Karaoke Player has a built-in 2600mAh battery, which will play music continuously for around 5-8 Hours.
Packaging.
The MINGHAIDI Magic Karaoke Player comes packaged in a White cardboard box, the box features product illustrations, and specifications.  The box measures 28.0cm x 12.0cm x 7.5cm and weighs 550G.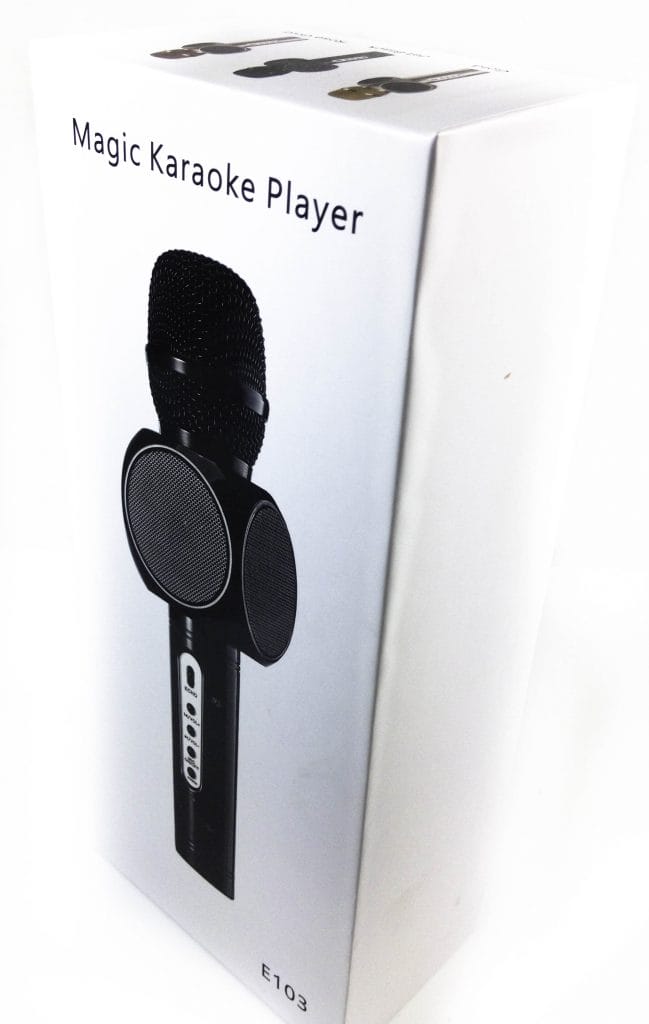 Contents.
Upon opening the MINGHAIDI Magic Karaoke Player box you'll find the following items. 1x Microphone, 1x Micro USB Charger Cable, 1x Micro USB AUX Cable, 1x English Written User Guide.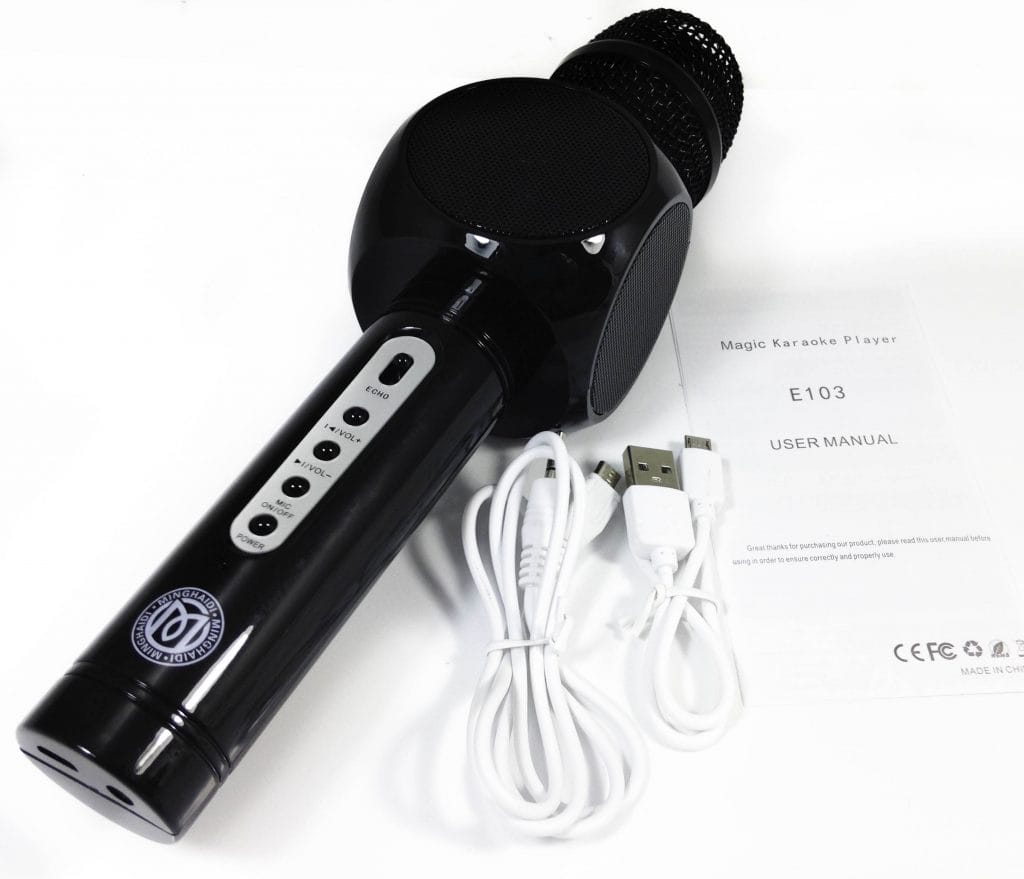 MINGHAIDI Magic Karaoke Player.
The MINGHAIDI Magic Karaoke Player is made from a plastic and metal, it's Black in colour (Other colours are available).  The microphone measures 24.0cm in height x 6.0cm in width (Measurement taken from speaker) and weighs 272G.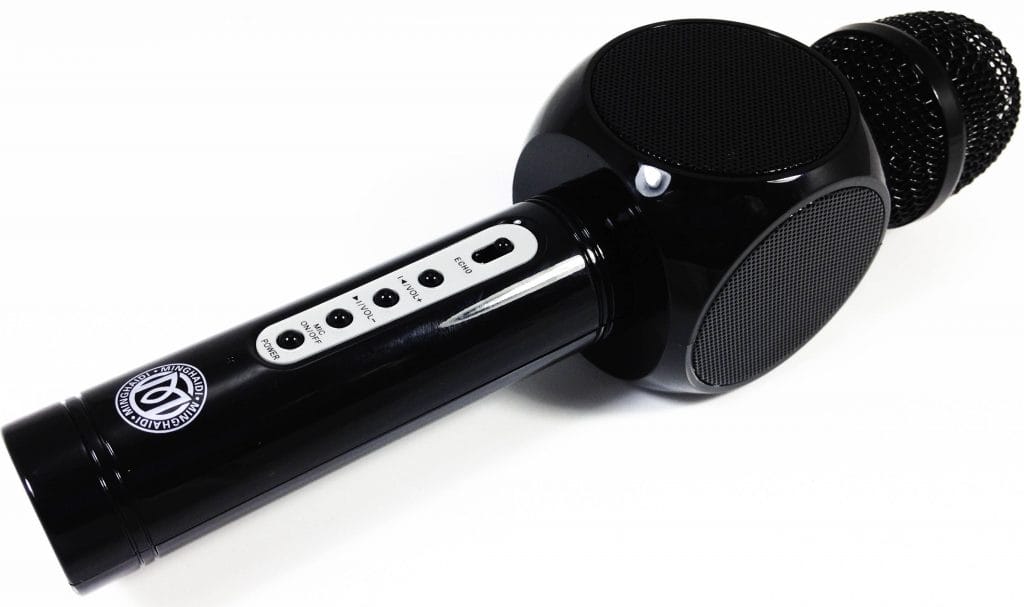 All the controls are located on the front section, these are the Echo Slider Switch, Volume+/Previous Song, Volume-/Next Song, Microphone On/Off, and Power Button.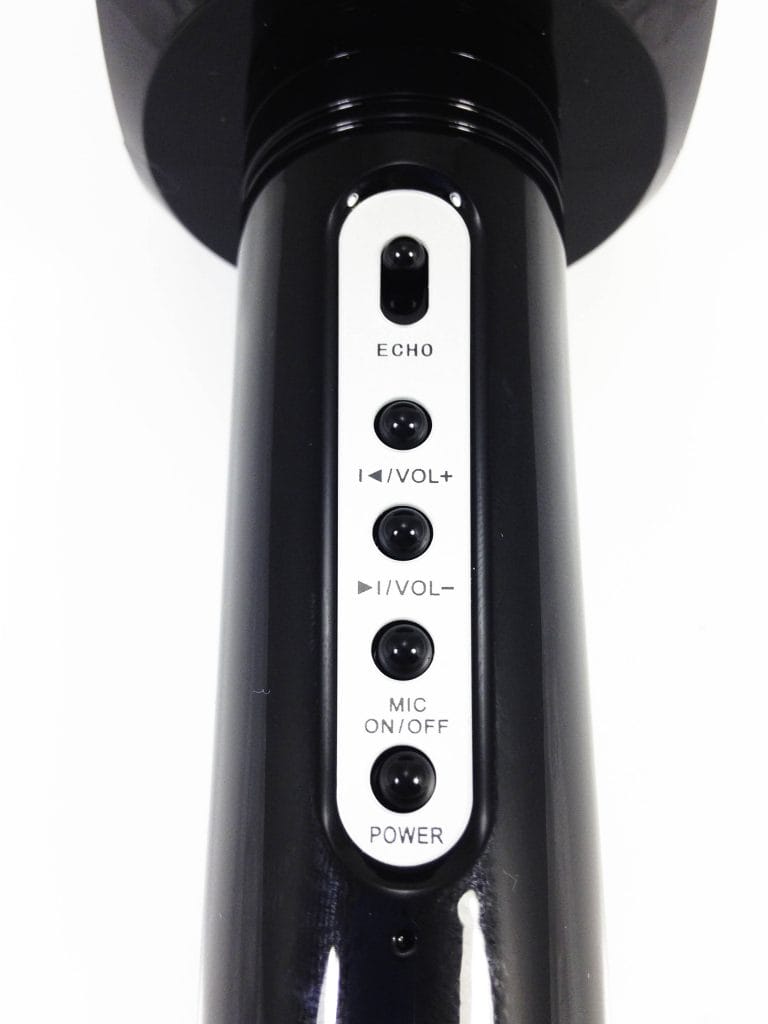 On the bottom you'll see the charging input port, and the AUX input port.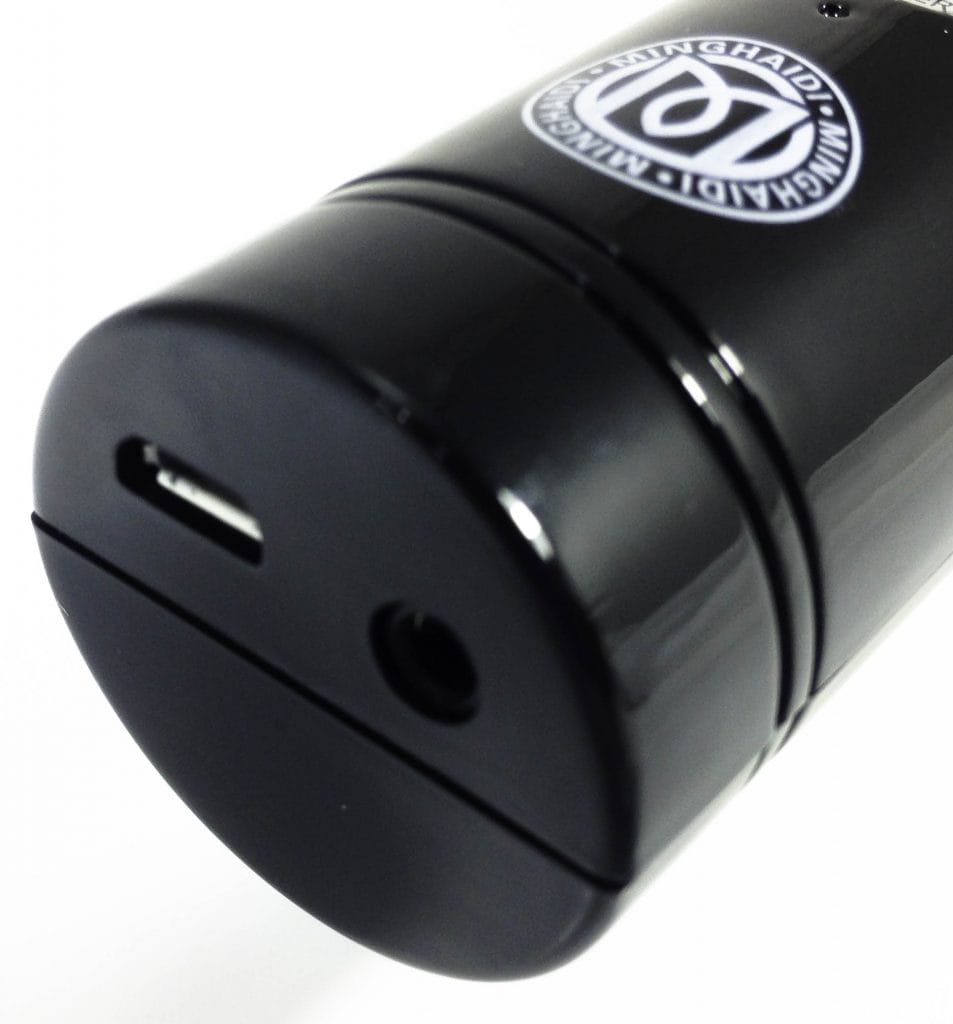 Using the Microphone.
To start with you'll need to charge the microphone using the supplied Micro USB charger cable (Which has a length of 30.0cm), insert the Micro USB end into the port on the microphone and plug the USB plug into any 5V adapter or powerbank.  Charging takes around 8 hours which gives you 5-8 hours of use.
Now, to pair using the Bluetooth connection, power on the microphone using the power button, an audible tone can be heard.  On your device perform a search for "E103" and connect.  You're now able to use your music library directly through the microphone and sing along!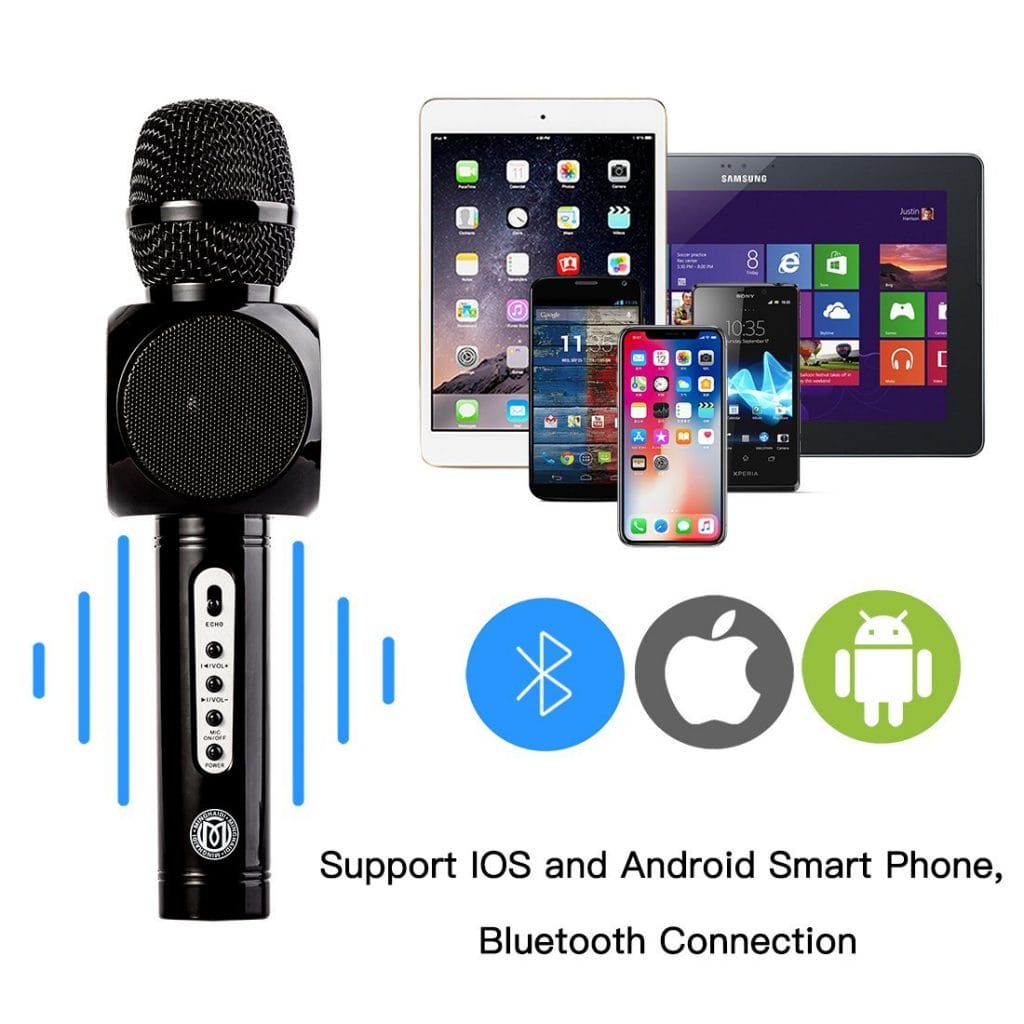 If you want to record your singing, simply plug in the Micro USB AUX cable (Which has a length of 80.0cm) and plug the 3.5mm plug end into your device and record using any App or programme.
I found the microphone to have a poor voice output and the audio output was mediocre at best.  My microphone also seems to be picking up some radio interference from somewhere.  If you're after a professional interview microphone then i wouldn't buy this one, this is more for kids to enjoy singing along to Frozen!
Technical Specifications.
Brand: MINGHAIDI
Model: Magic Karaoke Player
Model Code: E103
EAN: N/A
ASIN: B0792KC3GM
Audio Monitoring: Capacitor
Output: 5W x 2 (10W in Total)
Frequency Range: 100Hz – 10KHz
SPL: 115dB 1KHz THD <1%
Reverberation: Echo
Connection Mode: Bluetooth
Battery: 2600mAh Lithium Ion Battery (Built In)
Charge Voltage: DC 5V
Charge Time: 8 Hours
Working Time: 5-8 Hours
Compliance: CE
Conclusion.
The MINGHAIDI Magic Karaoke Player is OK.  It's more designed for kids to play around with than anything more professional.  The Bluetooth connection is average but can drop out from time to time.  Audio output from the speakers is what you'd expect from a pound shop speaker and the microphone output produces the same quality also.
If you want the MINGHAIDI Magic Karaoke Player for yourself, it's available for purchase only on Amazon. The RRP for this product is £30.00.
Product sample provided by MINGHAIDI in exchange for a detailed, unbiased review.
---
Thank you for taking the time to read my post. If you'd like to add a comment or thought on this post, please use the section below. I can also be contacted via the online contact form. Please subscribe for the latest reviews, news, and discounts. Please follow My Helpful Hints on Twitter, Instagram & Facebook too!
MINGHAIDI Magic Karaoke Player