Today I'll be writing about these FUMENTON Silicone Ear Plugs. As an Autistic individual over-bearing background noises can become too much for me to handle. So, the idea behind these reusable ear plugs sound great.
You get two different sized ear plugs, a regular (Orange) and a pro version (Blue). I don't quite understand the regular/pro arrangement. Surely a better naming would be something like standard/extra?
You get a hard case to store and transport your earplugs around with you. These are made from Silicone and so are reusable and prevent waste like traditional foam disposable ear plugs.
FUMENTON advertise that these are perfect for sleeping, working, flying, swimming and shooting. So not really suited for the UK market then.
But are they any good? Do they block out noise Time to test them out!
Packaging and Contents.
The FUMENTON Silicone Ear Plugs comes in a cardboard box which features images and specifications printed on the outside. You get two boxes supplied by FUMENTON; each box contains two pairs of ear plugs. Each box measures 7.0cm x 6.0cm x 2.0cm and weighs 52G.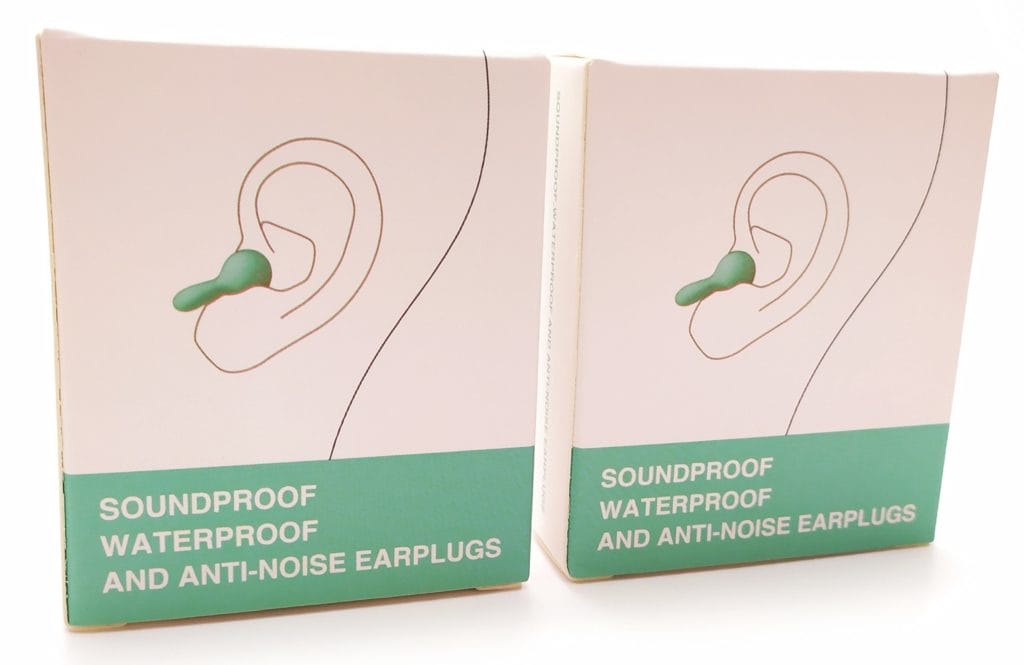 Inside each box you get a hard-shell case and 1x Pair of Orange and 1x Pair of Blue ear plugs.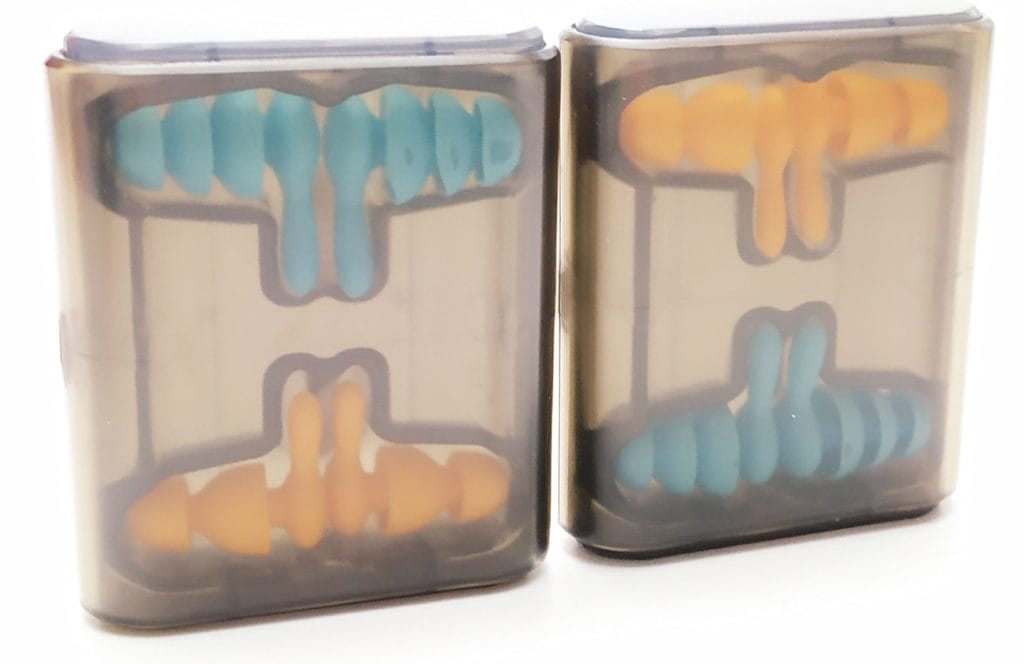 FUMENTON Silicone Ear Plugs.
The FUMENTON Silicone Ear Plugs are made entirely from Silicone material. They're very soft and flexible. The difference between the two is the Blue one has an extra umbrella to block out even more noise. On the end of each plug you'll see a tail. This has been designed so you can easily remove these from your ears and to keep them in place.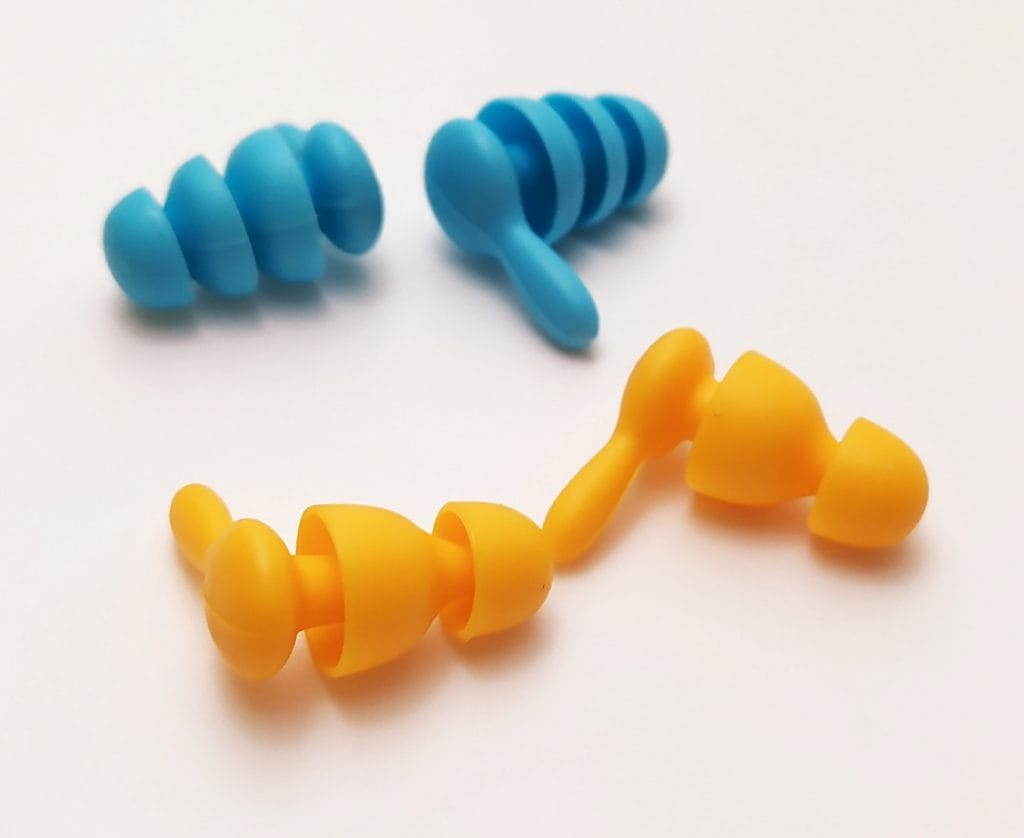 Each ear plug measures approximately 22mm x 12mm.
Are They Any Good?
Short answer no! They don't block out much more than 50% of any background noises. To be fair you get the same level of noise reduction by clasping your hands over your ears. So, noise cancelling these are not.
FUMENTON advertise these as being NRR 32 (Noise Reduction Rating). But what does this number actually mean With the help of I have figured it out to be as follows:
You subtract 7 from the NNR rating and then divide by 2.
So, the FUMENTON Silicone Ear Plugs mathematically equate as follows:
32-7÷2=12.5
So, 12.5dB of sound is reduced. A person normally breathing usually is around 10dB
Also fitting them into your ear is a pain in the arse too. They're super-flexible and won't sit in your ear canal without a lot of faffing about. Also, they stick to your skin as the Silicone material makes a friction effect against your skin. I did manage to use a bit of saliva (Using my fingers, I'm not a gross monster who sucks on ear plugs) and that did help to slide them into position.
Once into position you'll then need to twist them about until you feel a very slight air trap feeling in your ear, and that's them working.
They're not very good and any Autistic person would unsuccessfully block out any unwanted background noises.
I tried both colours and both had the same effect, the Blue pro version was the better of the two. So i must be a pro user!
The carry case also is a design fail. The sliding movement means you easily trap the ear plugs and squish them out of shape. It's hard to close without doing this.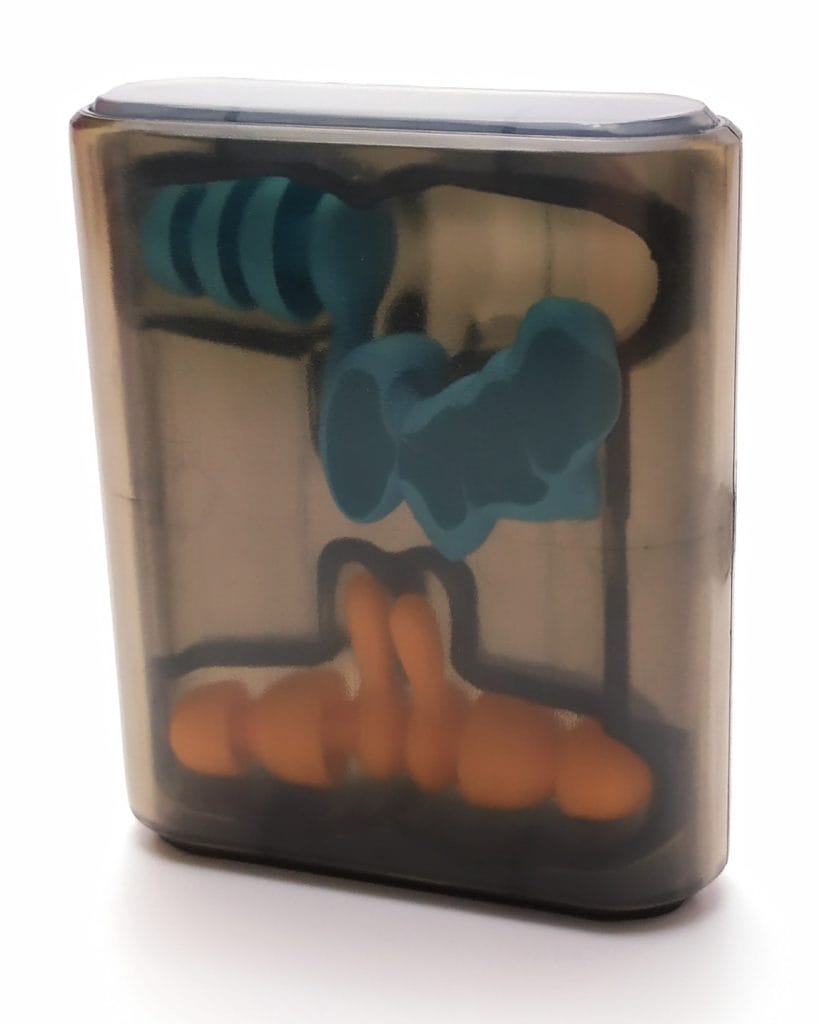 On the plus side they're comfortable once in your ear, but they don't work so are basically a comfortable ear accessory.
Technical Specifications.
Brand: FUMENTON
Model: Silicone Ear Plugs
Manufacturer Code: N/A
Manufacturer Reference: N/A
EAN: N/A
ASIN: B0832RFF3X
Compliance: N/A
Conclusion.
The FUMENTON Silicone Ear Plugs are useless. They literally block out no noise whatsoever. Sorry they block out at most the sound of someone breathing, which most people can't hear anyway.
They're comfortable to wear after you wrestle them into your ear, but that's about all I can say that's positive about these ear plugs.
You get a much better effect by cupping your hands over your ears.
If you want the FUMENTON Silicone Ear Plugs for yourself, they're available for purchase only on Amazon. The RRP for these ear plugs are £8.56.
Product sample provided by FUMENTON in exchange for a detailed, unbiased review.
---
Thank you for taking the time to read my post. If you'd like to add a comment or thought on this post, please use the section below. I can also be contacted via the online contact form. Please subscribe for the latest reviews, news, and discounts. Please follow My Helpful Hints on Twitter, Instagram & Facebook too!
FUMENTON Silicone Ear Plugs