The BL1 Bluetooth Earphone is a small and discreet wireless earphone that can fit in either ear.
You get a portable charging box that will quickly charge the earphone in 1.5 hours for a quick charge and around 3 hours to fully charge.
You can use the BL1 earphone on just about any device that supports a wireless Bluetooth connection.
But is this earphone any good? What does it sound like? Time to test it out!
Packaging.
The BL1 Bluetooth Earphone comes packaged in a White outer cardboard box with product images and bad typos and inaccurate (But quite funny) English.
Did you know this BL1 earphone is a "Headsat of Wireless"? and comes in a variety of colours including, Black, White, and "Tender Skin", what the F*** is tender skin colour, sounds like a bad rash or something!
The outer box measures 10.0cm x 7.5cm x 3.0cm and weighs 158G.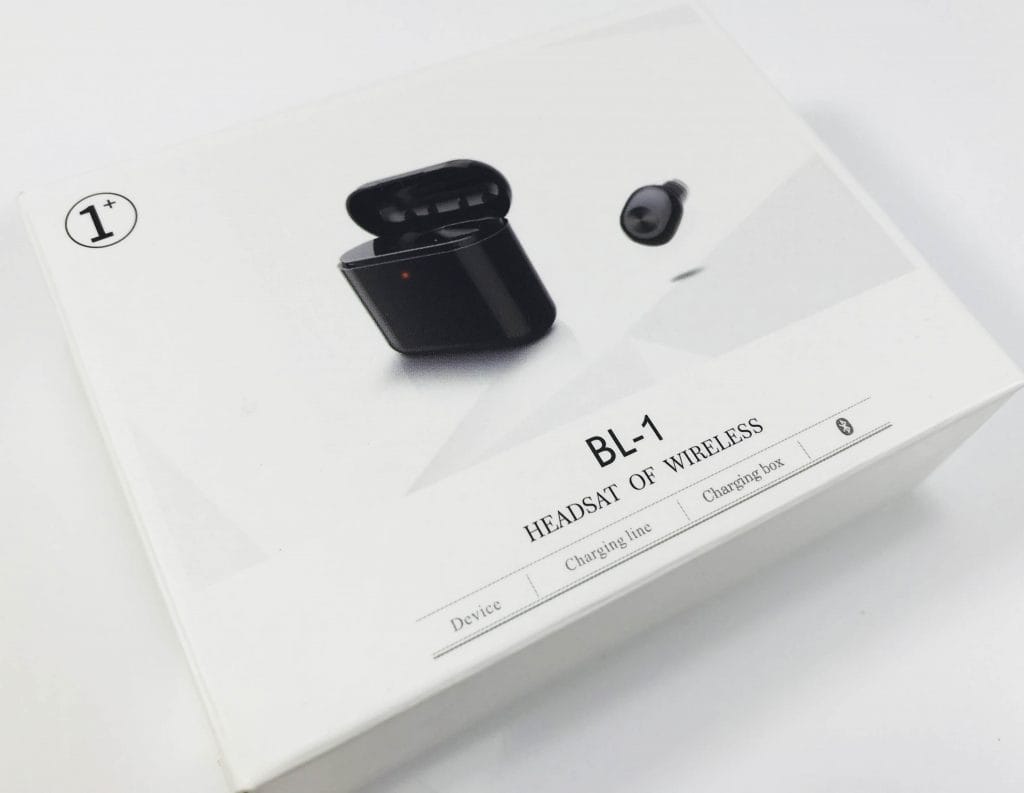 Contents.
Upon opening the BL1 Bluetooth Earphone box you'll find the following items. 1x Earphone, 2x Silicone Tips, 1x Charger Box, 1x Micro USB Charger Cable, 1x English User Guide.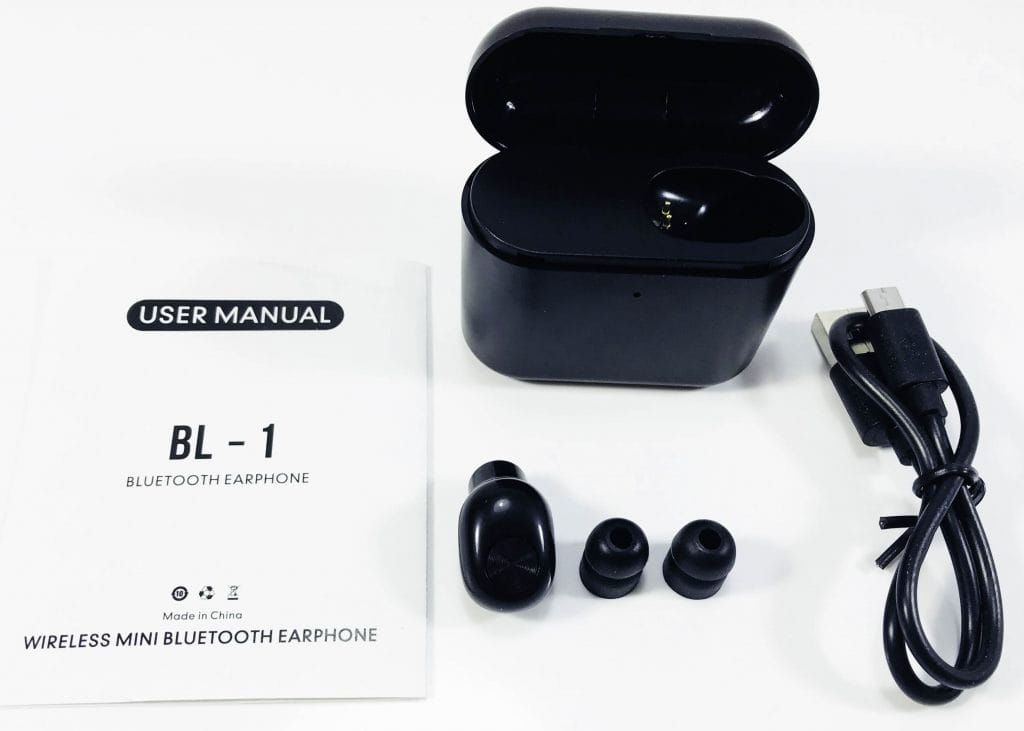 BL1 Bluetooth Earphone.
The BL1 Bluetooth Earphone is a two-part system compromising of a single earphone and a charging box.  The earphone itself measures 2.0cm x 1.0cm and weighs 4G.  Your charging box measures 4.5cm x 2.5cm x 5.0cm and weighs 28G.
You get two Silicone ear tips to choose from, which both are of the same size.  So, it's kind of tough luck if you find them uncomfortable!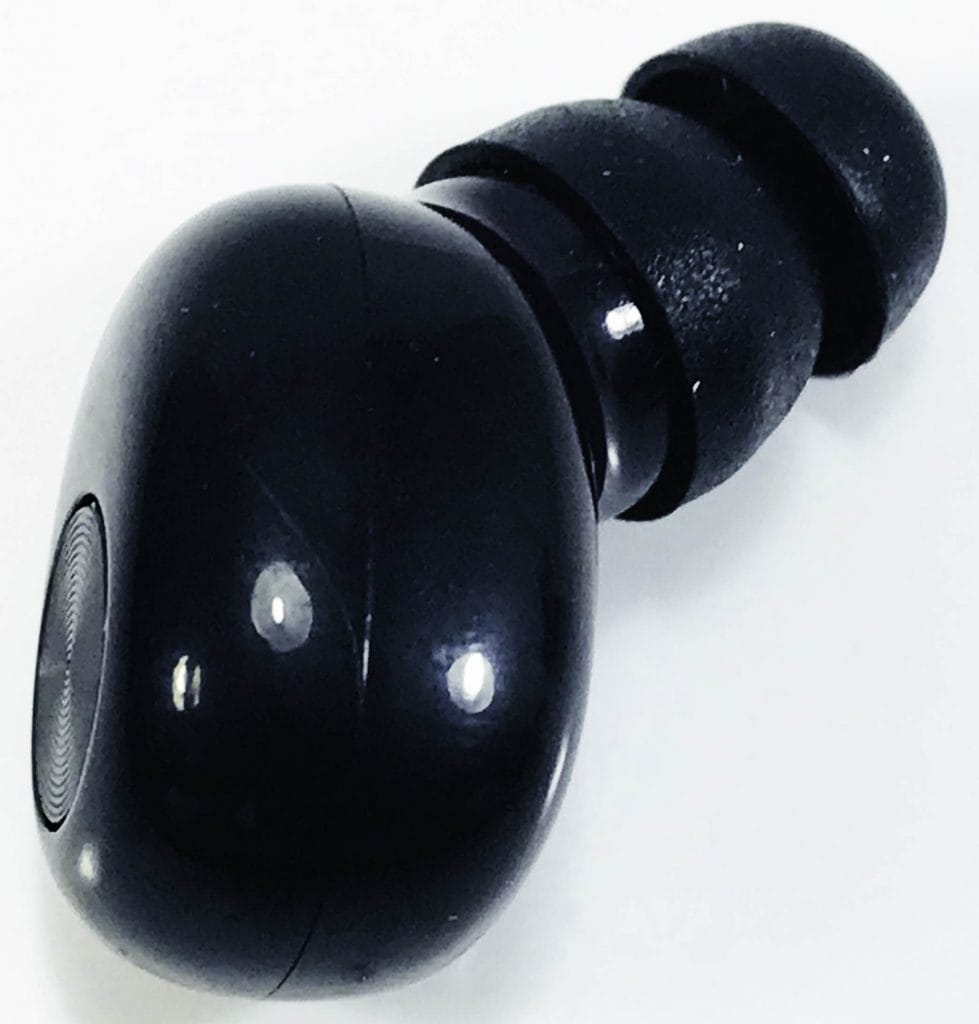 The BL1 Earphone features a single button which basically controls everything.  Press it once to answer a call, end a call, pause and then resume music.  If you press it twice in quick succession, you'll be able to skip your music to the next track.  If you press and hold the button, you'll be able to reject any incoming phone calls.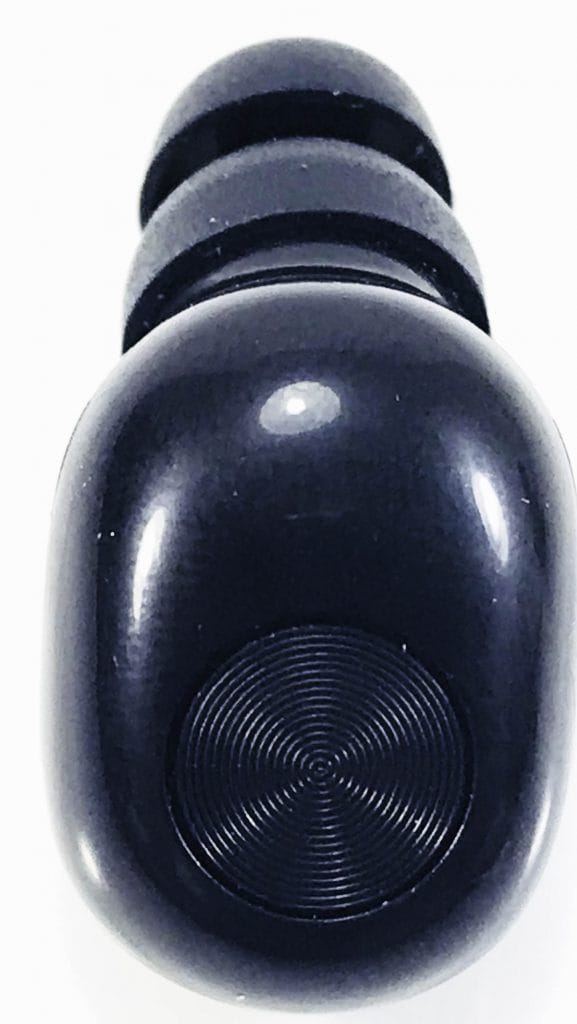 You can use the BL1 Earphone in either ear.  To be able to use the BL1 Earphone you'll need to firstly give it a charge using your charging box, simply insert the earphone into the box and close the lid.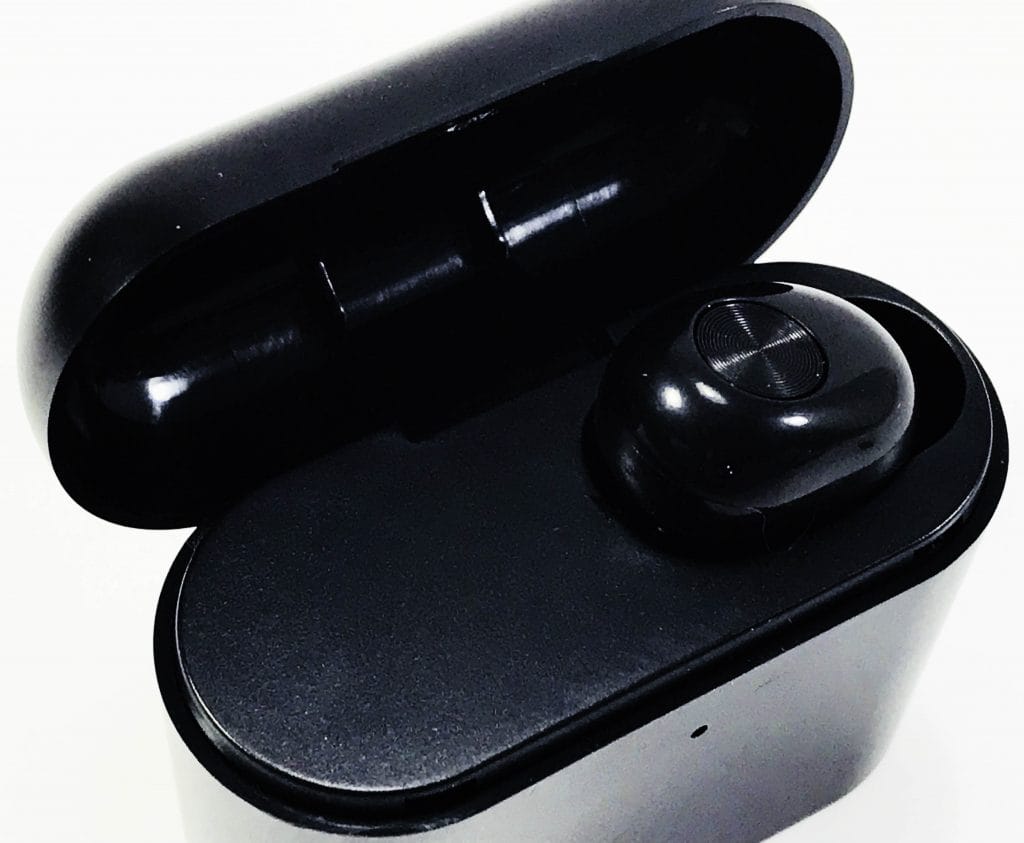 The charging box will also need to be charged every now and then, to do this you'll need to use the supplied Micro USB (Which has a length of 31.0cm), to charge you'll need to plug the USB end into any 5V USB outlet.  To fully charge the box will take you around 3-4 hours.
Using the BL1 Bluetooth Earphone.
Once you've given both the earphone and maybe the box a charge, you'll want to pair this earphone to your device.  To do this press and hold the control button on the earphone and perform a Bluetooth search on your device for "BL1" and connect.  That's it!
If you find your earphone performing audio in Chinese, then you'll need to perform the following steps.  Remove the BL1 Earphone from your connected devices.  Now, turn on the earphone using the control button, then double click the control button and now re-pair the BL1 earphone to your device.  You'll now be able to enjoy a robotic English audio voice of "Power on… Pairing… Connected" or "Power off" if you switch them off.
Sound Quality.
Now, I'll move on to the fit of this earphone in your ear canal.  The fit is dreadful and hurts your inner ear canal, this is because the supplied ear tips are not a good fit for my ears.  They are so small that to keep them in you must push them in quite far into your ear, which hurts after a while.  But, the fitment is far from being the only issue with the BL1 Earphone.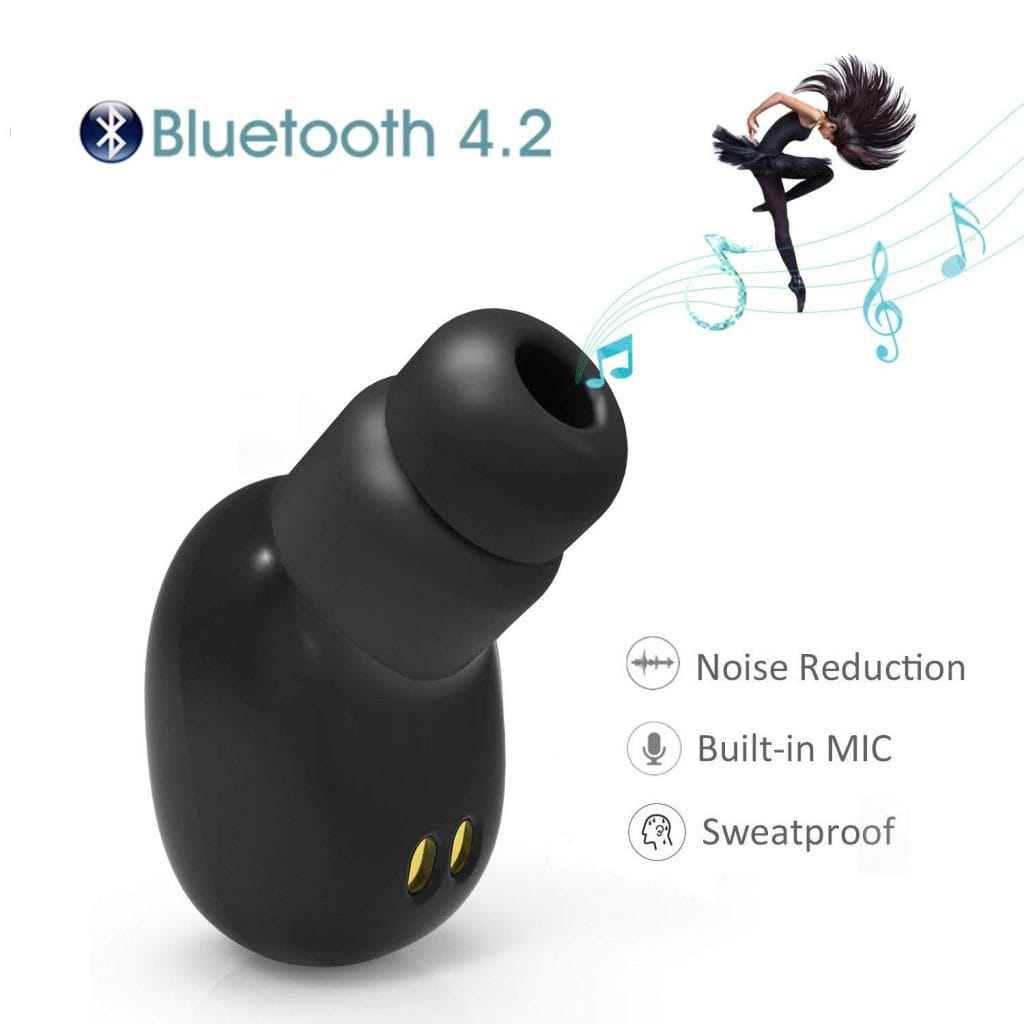 The most important factor of any audio equipment is the sound.  Why else would you buy any audio equipment? But, honestly don't bother with the BL1, I can save you some time and money as the sound is terrible!  The sound quality is of very poor quality and reminds me of the 90's Walkman headphones that were supplied with the device.  You remember the ones with a hard metal band with glue-on foam pads and the dreadful sound quality?.  Well, these could even be worse than those!
And, having only one earphone reminds me of when I was younger, and you'd share one of your earphones with a friend and the sound was tinny and fuzzy as only having earphone lowers the sound quality.  Well, the BL1 Earphone is just like that.  Noise reduction is an advertised feature with this earphone, but where they've got that from I don't know, there is zero noise reduction and in fact it's a relieve to be able to hear some background noise to give you some sense of audio quality.
In fact, I'd rather listen to my kids argue then endure another minute using the BL1 Earphone!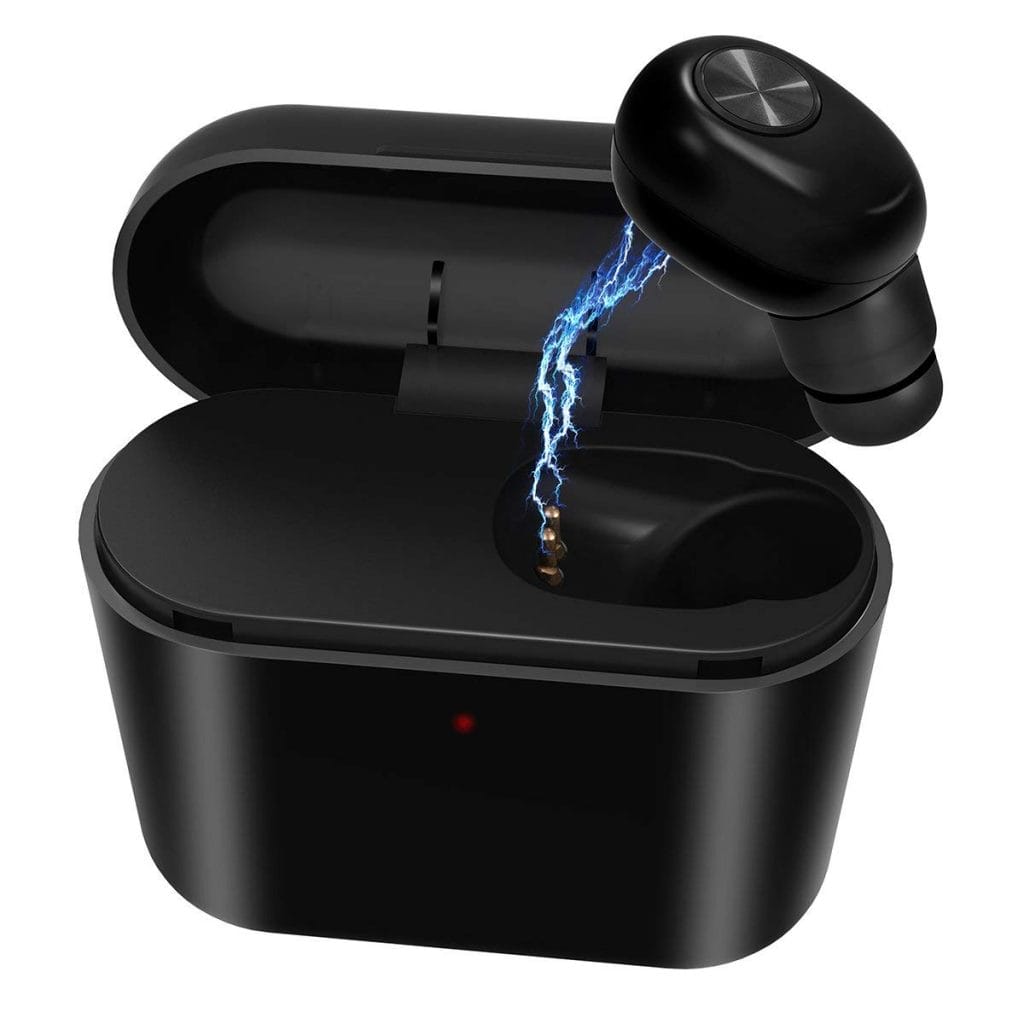 Handsfree Calling.
Another feature of this earphone is the hands-free calling function.  But, as you can imagine this also is completely crap!
The microphone is next to useless and you'll find yourself shouting in public for the call receiver to hear you.  And, you'll be saying constantly for the other person to repeat what was said, as you'll not be able to make out a single word!  You might even end up with an anti-social arrest for disturbing the peace trying to use the BL1 Earphone!
If I must summarise the sound audio performance of the earphone in a single word I would chose the word.  Crap!
Technical Specifications.
Brand: Plamtone
Model: Earphones
Model Code: BL1
EAN: 6971266260061
ASIN: B07F2GZYK7
Talking Time: 10 Hours
Bluetooth Version: V4.2
Profiles Supported: A2DP, HFP, HSP, AVRCP
Earphone Charge Time: 1.5 Hours
Box Charge Time: 3-4 Hours
Charger Case Capacity: 700 mAh
Bluetooth Distance: 10M
Microphone: Yes
Compliance: CE
Conclusion.
I hate this earphone with a passion.  It's awfully uncomfortable, has a terrible sound and in general would be better off never being manufactured.  I can't even find one positive thing about the BL1 Earphone to tell you about.  They also look Fugly and stick out of your ear like a sore thumb.
I've also now sussed out what the tender skin tone is…It's the colour your skin goes after using the earphone!
If you want the BL1 Bluetooth Earphone for yourself, it's available for purchase only on Amazon. The RRP for this product is £15.00.
Product sample provided by PLAMTONE in exchange for a detailed, unbiased review.
---
Thank you for taking the time to read my post. If you'd like to add a comment or thought on this post, please use the section below. I can also be contacted via the online contact form. Please subscribe for the latest reviews, news, and discounts. Please follow My Helpful Hints on Twitter, Instagram & Facebook too!