The BigMouth Wine Bottle Glass is a unique gift for any wine loving individual, this glass can hold a whole 750ml bottle of wine!
There's no need for any refills as you sit comfortably and sip yourself through a whole bottle.
The unique shape at the top is the exact shape as a regular shaped wine glass, whilst the middle section is easy to hold onto to.
But is this glass any good? Will it hold 750ml of liquid? Time to test it out!
Packaging.
The BigMouth Wine Bottle Glass comes packaged in a colourful cardboard box which features product images and specifications printed on it.  The box measures 33.0cm x 11.5cm x 11.5cm and weighs 390G.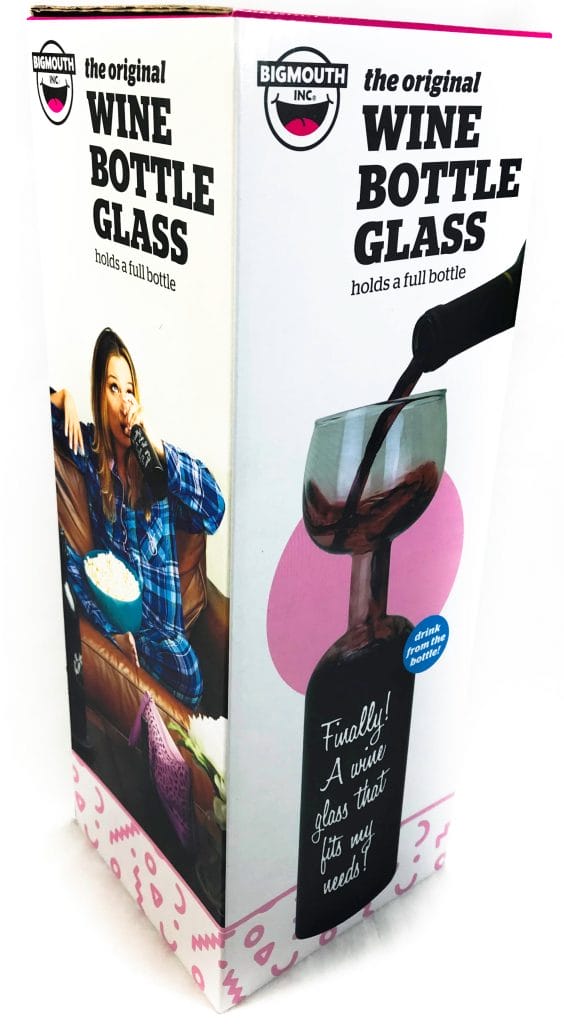 BigMouth Wine Bottle Glass.
The BigMouth Wine Bottle Glass is made entirely from glass and measures 29.0cm in height x 7.5cm in diameter.  The text on the front is in White and says 'Finally! A wine glass that fits my needs!'.

This glass will hold a standard 750ml bottle of wine.  I wouldn't hold the glass using the stem section if you're going to use 750ml of liquid as the weight could cause the stem to snap away from the main section.  I would suggest holding the glass using the cylinder section.
When you're drinking from the glass, air will get into the middle section and bubble up the wine as you tip it upward.  It's the same effect as pouring a bottle of wine out too quickly!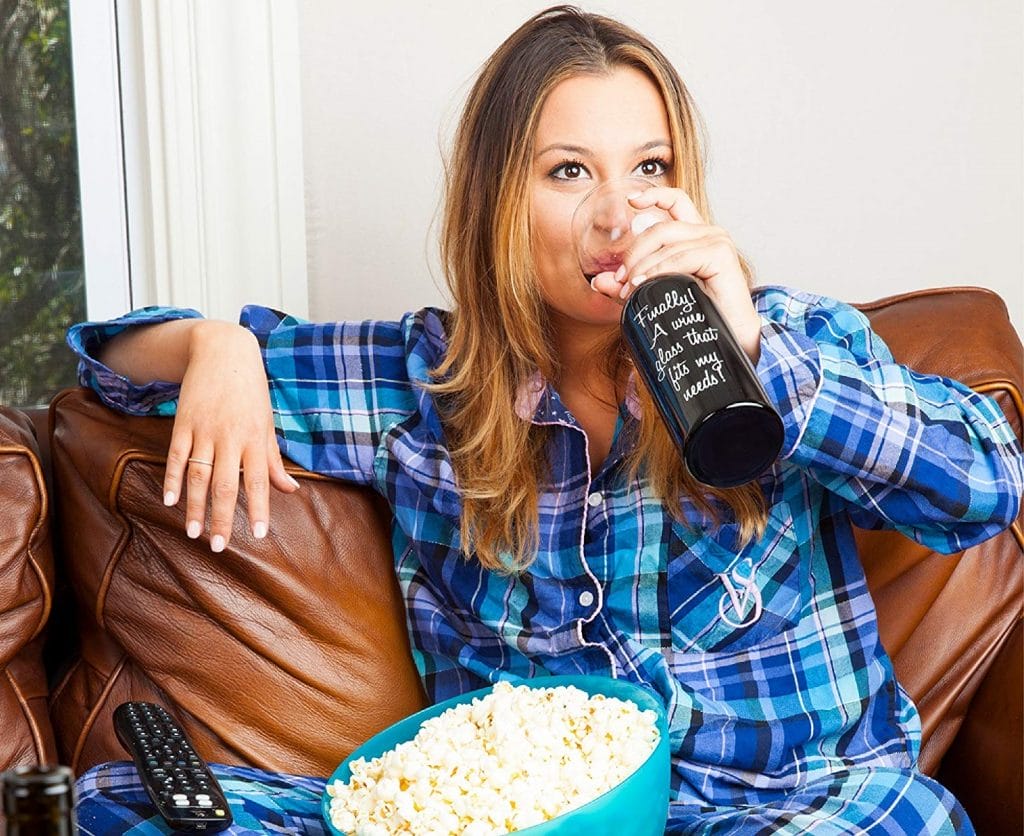 To care for the BigMouth Wine Bottle Glass, it's recommended you only hand wash your glass and not put it into the dishwasher.  But, drying the glass is very awkward as the glass is too tall and the only way to dry it is to leave it upside down to drain itself off.
Technical Specifications.
Brand: BigMouth Inc
Model: Wine Bottle Glass
Model Code: BMWB-0001
EAN: 817742022722
ASIN: B00BCQ4D9A
Materials: Hand Blown Glass
Compliance: CE
Conclusion.
The BigMouth Wine Bottle Glass is a nice novelty item for any wine loving individuals.  It's not what I'd call a practical item and certainly not a daily usable product.  It would be a great novelty gift for someone.  The quality of the glass is very good, and the rim of the glass is smooth and won't cause any issues if you were to drink from it.
To summarise, it's a great novelty product!
Check out BigMouth Inc directly, they have a massive product range and even have a gift finder tool to assist you to find the right gift for the right occasion.
If you want the BigMouth Wine Bottle Glass for yourself, it's available for purchase only on Amazon. The RRP for this product is £12.00.
Product sample provided by BigMouth in exchange for a detailed, unbiased review.
---
Thank you for taking the time to read my post. If you'd like to add a comment or thought on this post, please use the section below. I can also be contacted via the online contact form. Please subscribe for the latest reviews, news, and discounts. Please follow My Helpful Hints on Twitter, Instagram & Facebook too!
BigMouth Wine Bottle Glass