The BigMouth Ice Cream Cookie Beach Towel is a gigantic, soft and colourful beach towel that will ensure you stand out on the beach.
You get a very large 152.0cm x 122.0cm diameter area to enjoy.
This towel is very colourful and is also highly water absorbent too!
But is this towel any good? What is it like to use? Time to test it out!
Packaging.
The BigMouth Ice Cream Cookie Beach Towel comes packaged very neatly in a clear zip-up bag which features product images and specifications printed on it.  The bag measures 26.0cm x 26.0cm x 4.5cm and weighs 558G.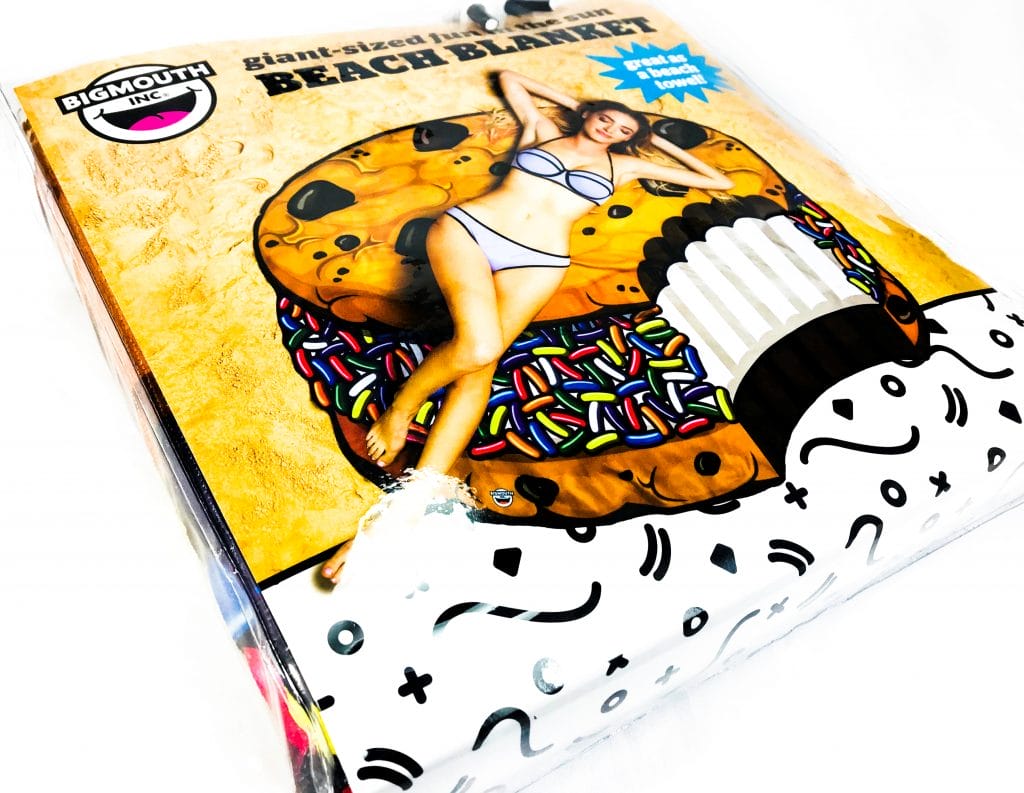 Contents.
Upon opening the BigMouth Ice Cream Cookie Beach Towel bag you'll find the following items. 1x Towel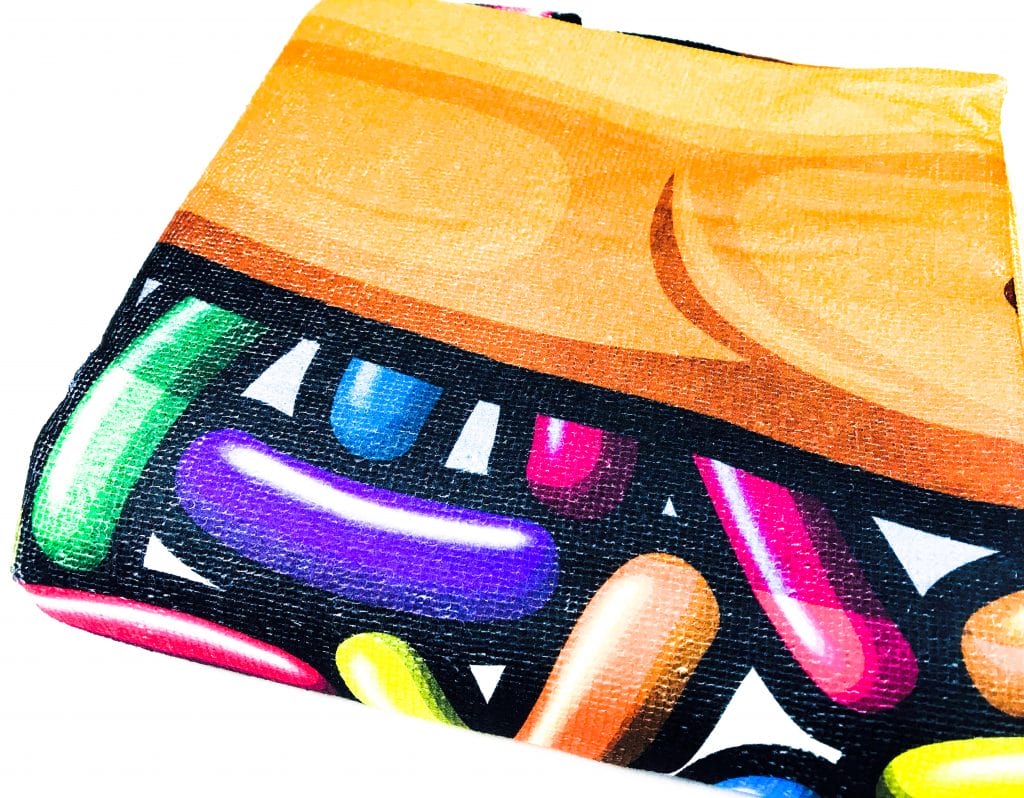 BigMouth Ice Cream Cookie Beach Towel.
The towel is made from 100% Polyester Microfibre materials.  You get a large towel which measures 152.0cm x 122.0cm in diameter.  Your towel is also machine washable at 30°C.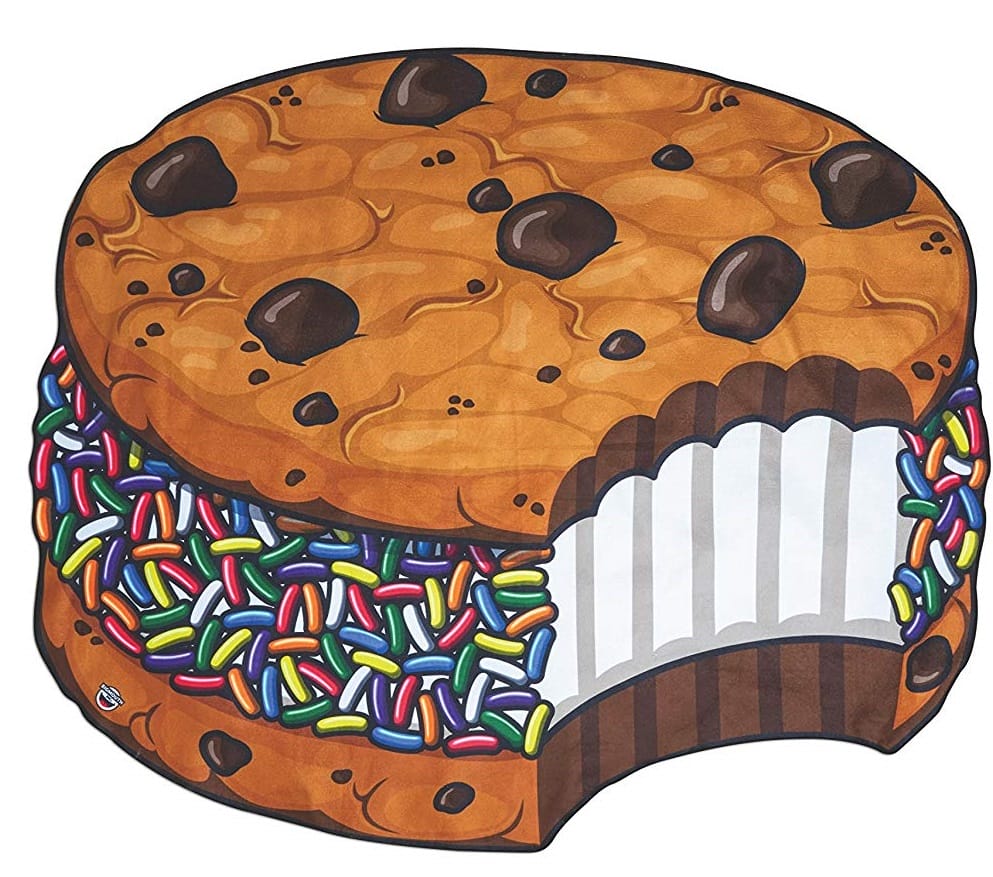 The design is very colourful and replicates two chocolate chip cookies with an ice-cream filling with sprinkles around the side.
The printed design is only on one side, the reverse is plain White in colour.
I decided to try out the absorption for myself.  I found the printed side absorbed water much better than the plain White side.  This was a surprise for me as I was expecting the colour side to be more aesthetically pleasing whilst the plain underside more practical.
So, if you lay this on the beach and have dip in the sea you'll know upon sitting on the Cookie design you'll be dry in a matter of minutes!
I thought the towel had been poorly printed. You see White spots all over the design.  But, if you look closer these are fibres which move about.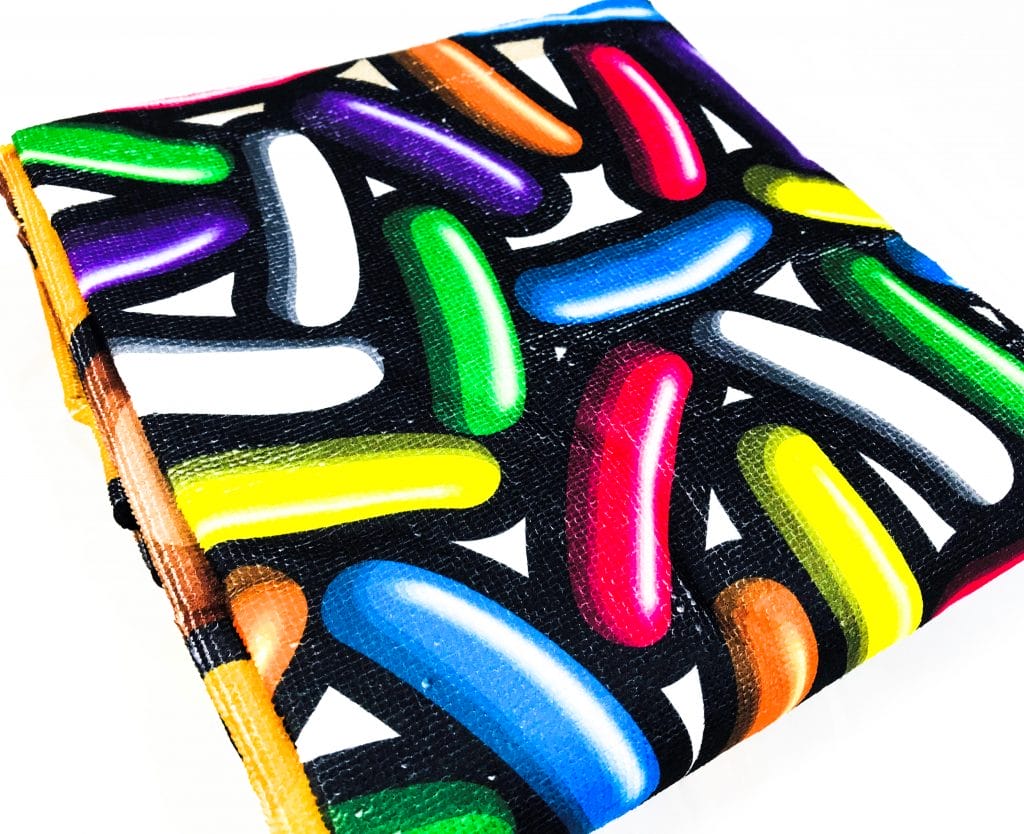 Technical Specifications.
Brand: BigMouth Inc
Model: Ice Cream Cookie Beach Towel
Model Code: BMBT-CS
EAN: 188561000131
ASIN: B01MZ8JGP2
Materials: 100% Polyester Microfibre
Compliance: CE
Conclusion.
I wasn't impressed with the overall print quality of the BigMouth Ice Cream Cookie Beach Towel at first.  After closer inspection my opinion was changed for the better.  The colourful design not only looks cool, but it's very practical and highly absorbent.
Check out BigMouth Inc directly, they have a massive product range and even have a gift finder tool to assist you to find the right gift for the right occasion.
If you want the BigMouth Ice Cream Cookie Beach Towel for yourself, it's available for purchase only on Amazon. The RRP for this product is £34.99.
Product sample provided by BigMouth in exchange for a detailed, unbiased review.
---
Thank you for taking the time to read my post. If you'd like to add a comment or thought on this post, please use the section below. I can also be http://dhuhealthcare.com/tadalafil-cialis-ed/ contacted via the online contact form. Please subscribe for the latest reviews, news, and discounts. Please follow My Helpful Hints on Twitter, Instagram & Facebook too!
BigMouth Ice Cream Cookie Beach Towel