The BEAUTURAL Fabric Shaver is a twin speed clothing lint remover which also features 3 different shaving heights.
A simple power source of 2x AA batteries is all that's required to revive and make your clothes, sheets, and upholstery as good as new!
But is this fabric shaver any good? Will it work? Time to test it out!
Packaging.
The BEAUTURAL Fabric Shaver comes boxed in a White/Blue illustrated cardboard box. The box measures 15.5cm x 9.5cm x 7.0cm and weighs 235G.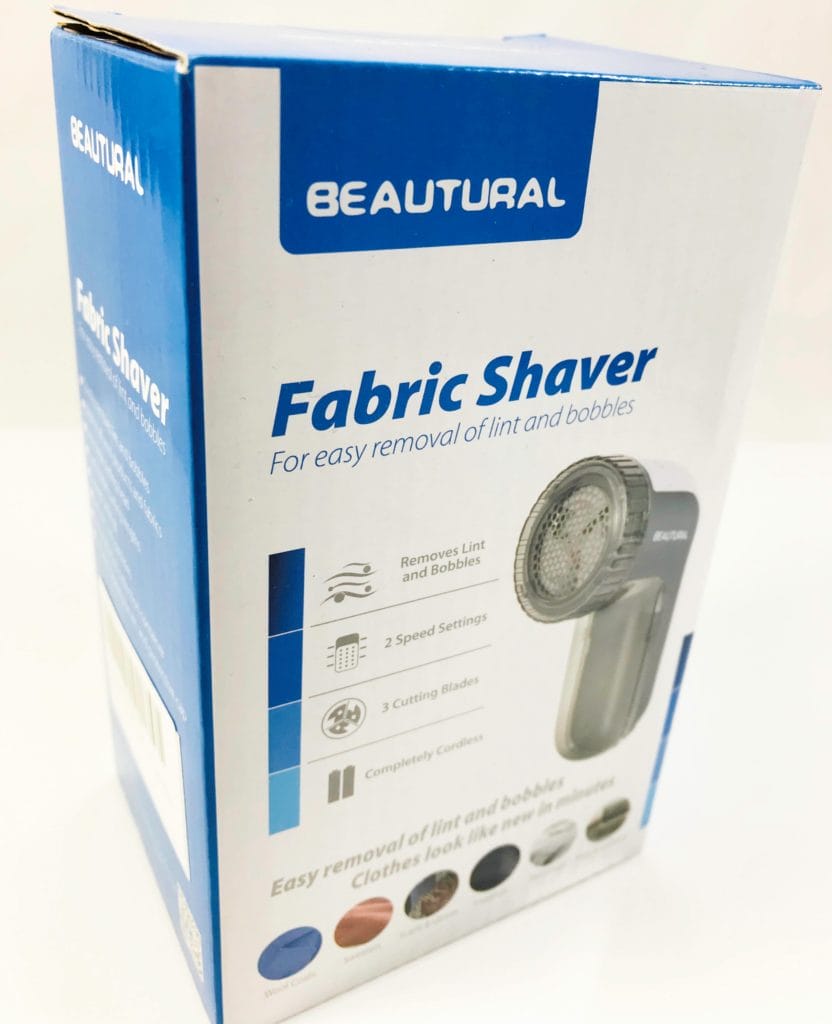 Contents.
Upon opening the box you'll find the following items; 1x Shaver, 1x Height Attachment, 1x Cap, 1x Cleaning Brush, 1x Multi-Lingual User Guide, 1x Company Discount Card.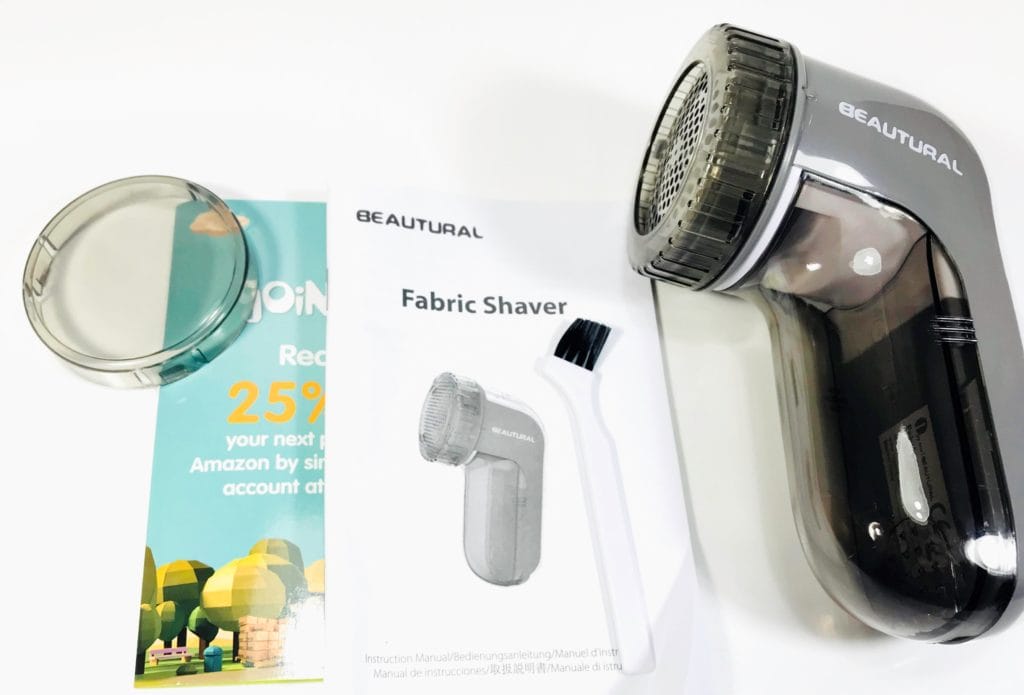 BEAUTURAL Fabric Shaver.
The BEAUTURAL Fabric Shaver is made from plastic, it's Grey and White in colour and measures 15.0cm x 6.5cm x 8.5cm and weighs 210G.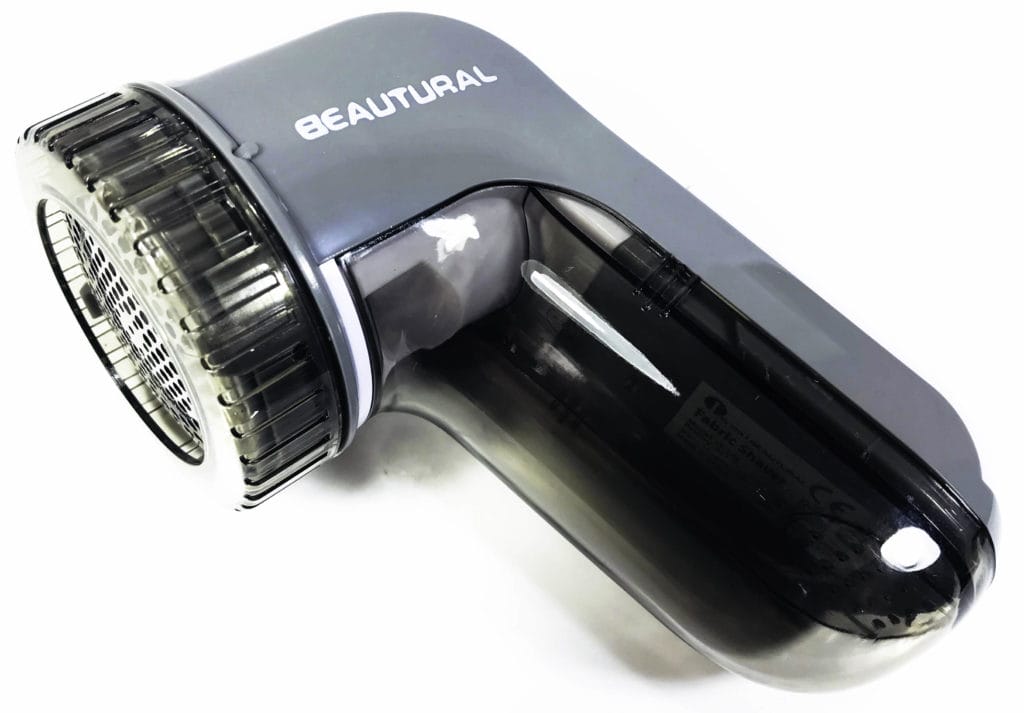 You get a power switch on the handle which gives you two speed options and the ability to turn the shaver on or off.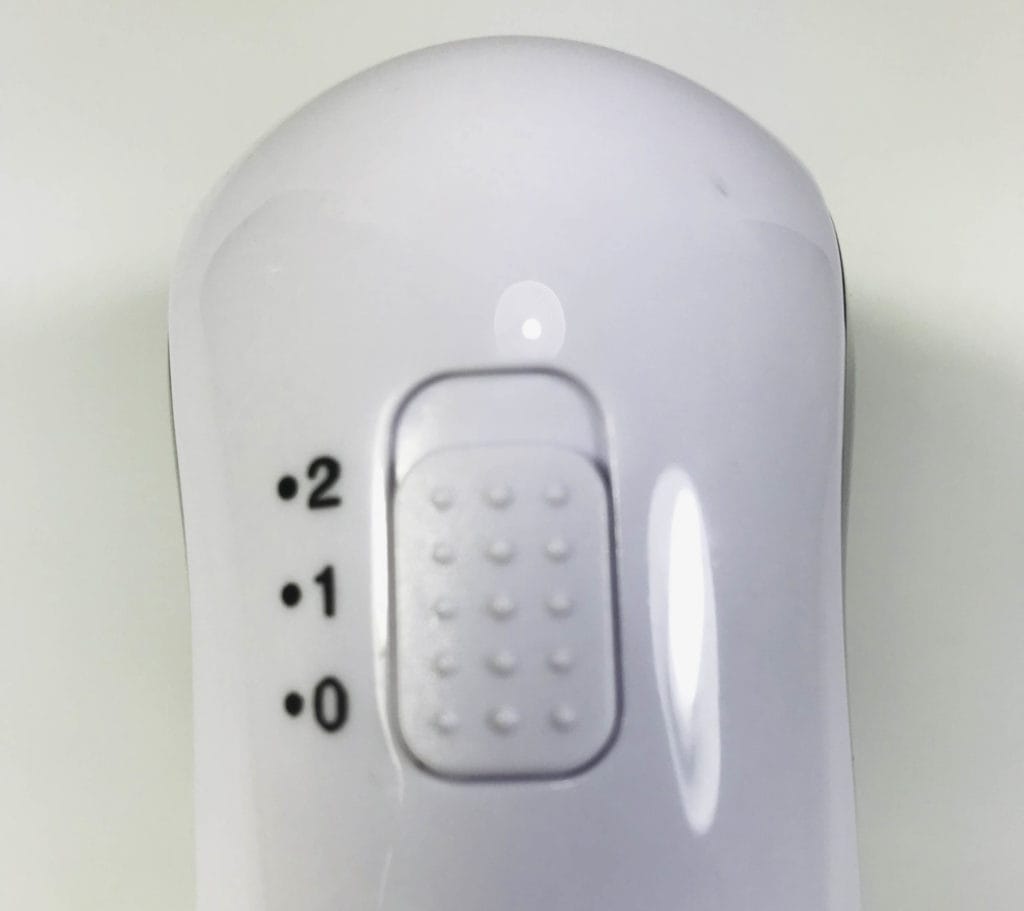 Just underneath the switch area is the battery compartment. Slide the cover downward and insert two AA (LR6) sized batteries and replace the cover.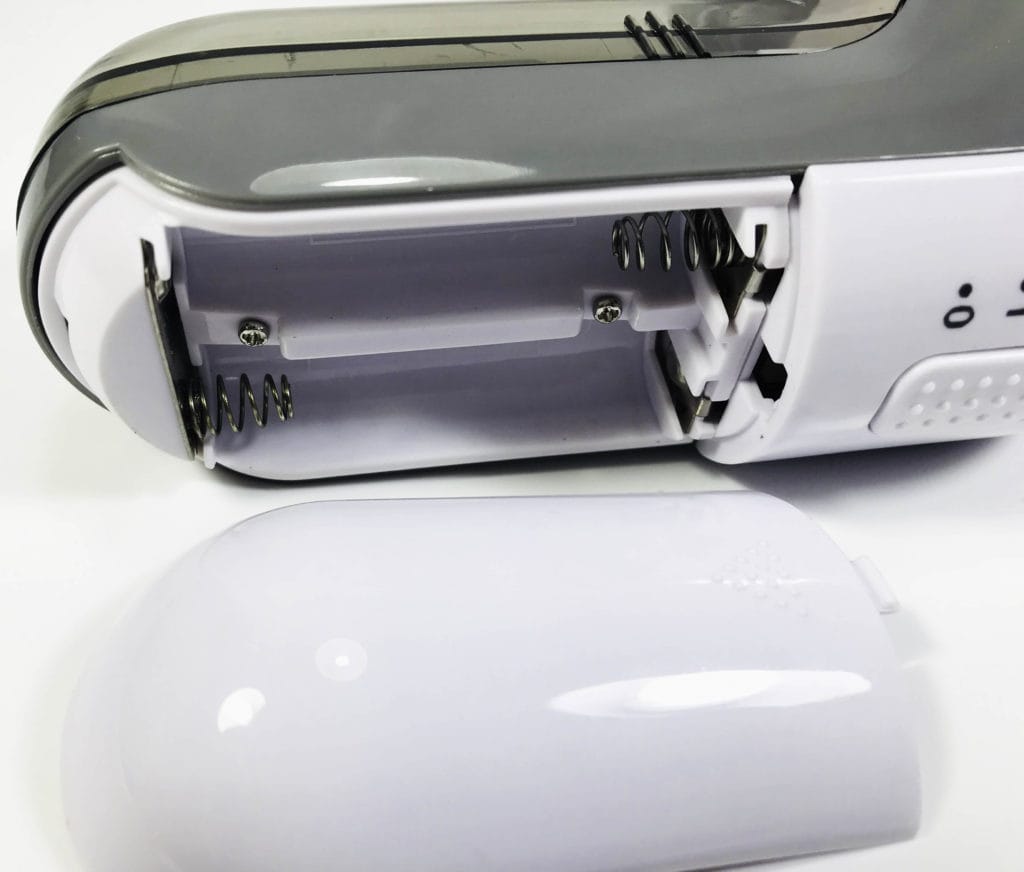 You also get a lint collection container, it's slightly see-through and has a smoky finish to it. To remove, slide the compartment downward and you can empty it.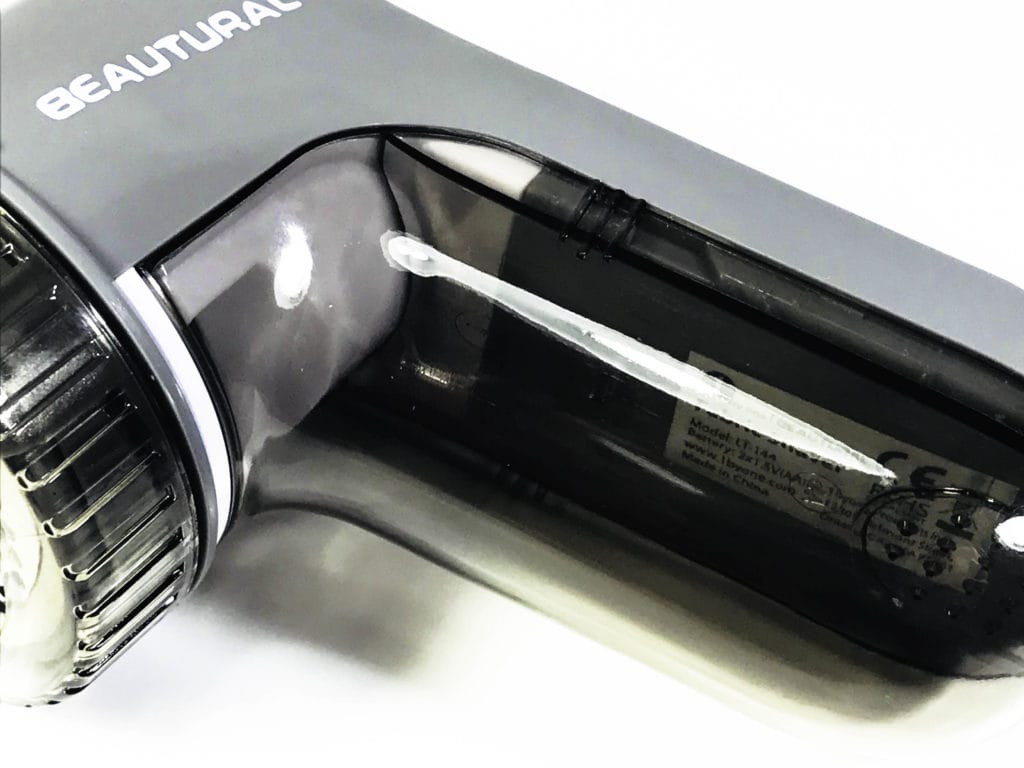 Using the Fabric Shaver.
Once you insert your batteries, you're all set to go any save you clothes from those dreaded lint bobbles. You get two razor heights settings and can also remove the guard to shave closely as possible to the rotating razors as possible.
For course fabrics such as dressing gowns or towels use the guard but on the 'thick' setting. For medium fabrics such as t-shirts or bedding use the guard on the 'thin' setting. If you have very thin lint on things like silk, then use the shaver without the guard and you'll be able to get within 3mm of the cutting blades.
If you use the wrong height settings, you could end up damaging your items.
You should try firstly to use the fabric shaver on the lowest speed setting and if needed increase it to the faster speed.
I found the BEAUTURAL Fabric Shaver worked really well. It worked brilliantly on my pillow case which had started to gget bobbled up from the many washes it's had. You have to be patient and rush it, I'd say you need 10 minutes for a pillowcase sized piece of fabric to remove the bobbles.
Emptying the lint compartment is also very easy, and you can use the supplied cleaning brush to really get it clean if you wish.
Technical Specifications.
Brand: BEAUTURAL
Model: Fabric Shaver
Model Code: LT-144
Manufacturer Code: 719UK-0001
EAN: N/A
ASIN: B01MY6EMP3
Battery: 2x AA Battery
Compliance: CE, RoHS
Conclusion.
I really like the BEAUTURAL Fabric Shaver. It works well, I've used cheaper types of fabric shavers before and they don't seem to work very well. But this shaver works brilliantly, and it works.
I can't seem to find any issues or improvements either, which is rare for me.
Overall, I highly recommend it.
If you want the BEAUTURAL Fabric Shaver for yourself, it's available for purchase only on Amazon. The RRP for this product is £10.99.
Product sample provided by 1byone in exchange for a detailed, unbiased review.
---
Thank you for taking the time to read my post. If you'd like to add a comment or thought on this post, please use the section below. I can also be contacted via the online contact form. Please subscribe for the latest reviews, news, and discounts. Please follow My Helpful Hints on Twitter, Instagram & Facebook too!