Today I'll be writing about the AZiMiYO HK1 Earphones. These cheap earphones are currently £2.37 on AliExpress (Correct as of 15/07/2021). They have in-line control and a built-in microphone too.
They're modelled on high-end In-Ear Monitors (IEM) with translucent plastic shell and a universal 3.5mm jack plug.
I'm not expecting punchy bass tones, nor am I expecting clear vocals for a pair of earphones which cost less than a cup of coffee.
But how do they sound? Time to test them out!
Packaging and Contents.
The AZiMiYO HK1 Earphones come packaged in a plastic bag, no outer box. Inside the bag you'll find: 1x Earphones, 2x Additional Silicone Tips, and 1x Wire Clip.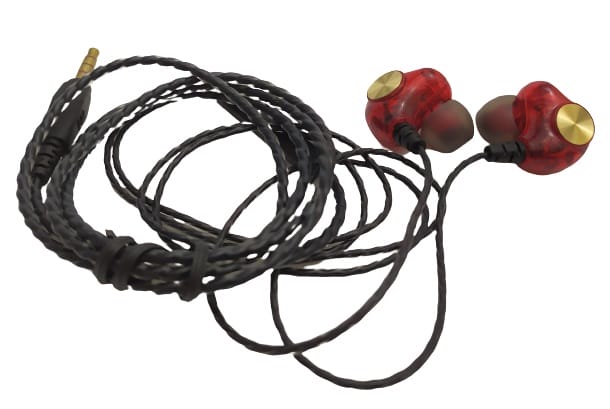 I like that AZiMiYO have made savings with the packaging and passed these savings onto the consumer. Next step for me would be to ditch the plastic and possibly use a small paper envelope. For 30p more you can request a zip pouch too.
AZiMiYO HK1 Earphones.
The AZiMiYO HK1 Earphones are made entirely from plastic. You get a choice of colour, I chose red, but you can choose blue and black too. They're shaped to fit directly into your inner ear and loop the cable over the top of your ear.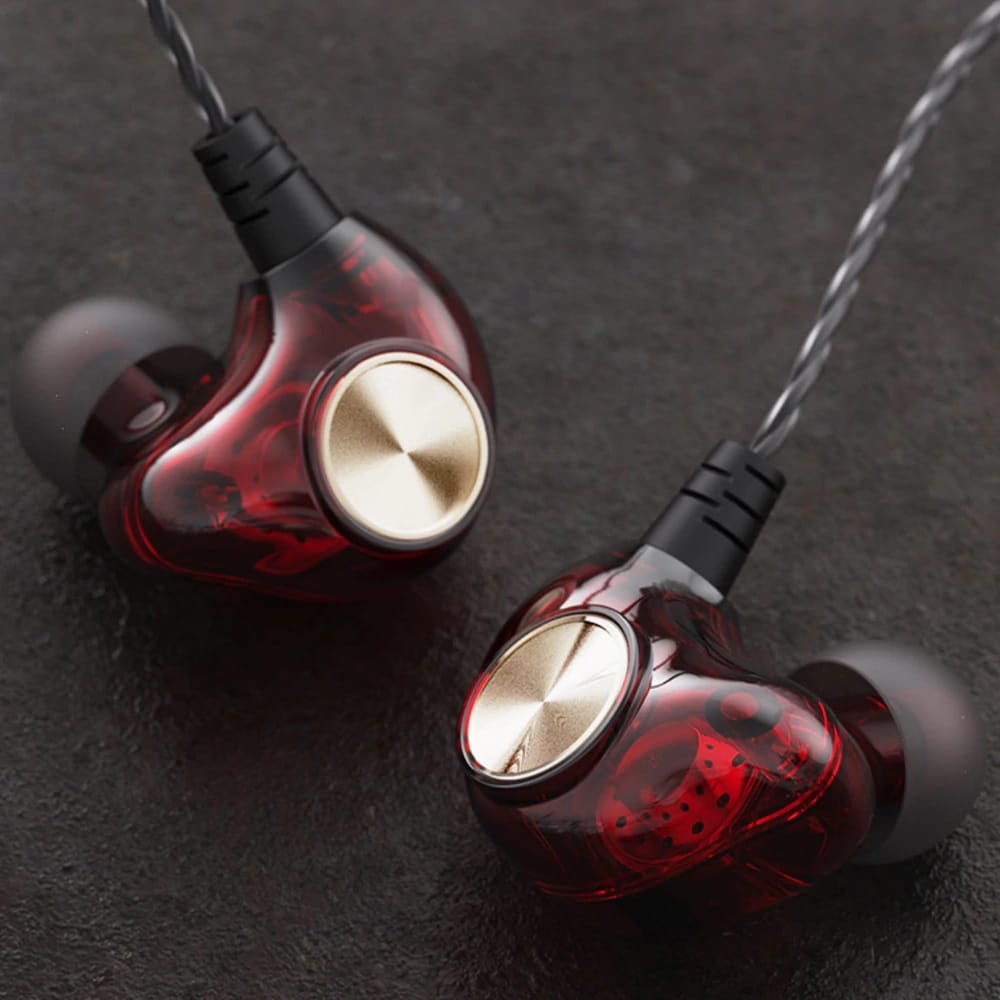 On each earphone there's a R or L symbol to indicate correct ear insertion. To change tips, simply pop off the tip and push on a new one.
Cable.
The AZiMiYO HK1 Earphones come with a cable that measures 1.3M in length. The cable has a rubbery, limp feeling to it, could do with some Viagra I guess, or Thermoplastic Elastomers (TPE) material.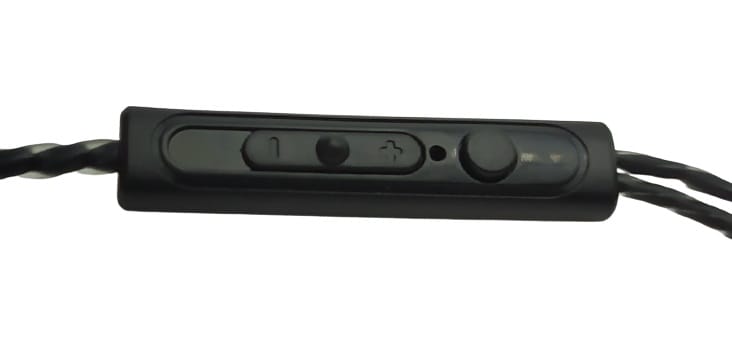 Surprisingly for just over two UK quids, you get in-line user control. There's a volume slider switch, and a multi-functional button which does the following:
Press Once: Pause/Play
Pressing Twice: Skips a track.
Doing it Thrice: Goes back a track.
Press and Hold: Summons the Google Assistant lady who reminds me my phone is on do not disturb and I have no reminders. Bliss!
The microphone works, it's a bit crappy, but what was you expecting? The jack plug features a 3.5mm Tip Ring Ring Sleeve (TRRS) plug.
Sound Quality.
The AZiMiYO HK1 Earphones sound exactly as you'd imagine for a pair of earphones of around £2. Bass tones are sort of, just about, if you concentrate, have no distractions, and lie a little bit are there. AZiMiYO have these advertised as 10mm dynamic bass drivers, this is bullcrap, just advertise them as cheap and cheerful.
Vocals are muffled, but this is hardly surprising too.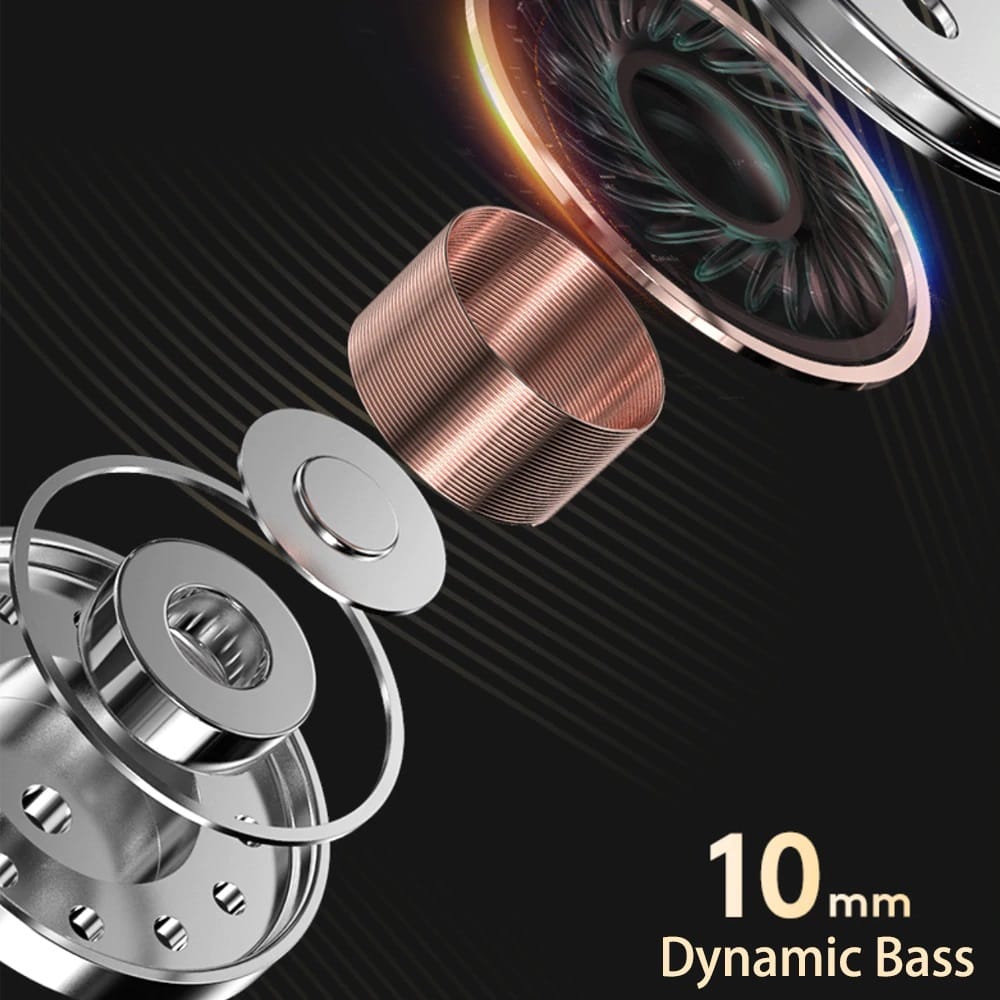 Surprisingly, both noise isolation and cancellation are quite good. This is due to the tight fitment of the earphones, so that's a huge plus. I've reviewed expensive earphones that couldn't get the basics of isolation and cancellation right.
The AZiMiYO HK1 Earphones fit snuggly and flush to the outer ear, so you're able to hat it up and wear these at the same time.
Distortion is an issue above 50% volume, but that was expected too.
Technical Specifications.
Brand: AZiMiYO
Model: Earphones
Manufacturer Code: HK1
Manufacturer Reference: N/A
EAN: N/A
ASIN: N/A
Frequency Range: 20-20kHZ
Sensitivity: 96dB
Impedance: 16Ω
Colour: Red
Plug: 3.5mm
Driver Unit: 10mm
Compliance: CE, FCC, RoHS
Conclusion.
You might be expecting me to totally trash these AZiMiYO HK1 Earphones. But I'm bearing in mind the cost, these are just over £2 and probably better than some £20+ earphones that I've reviewed.
The in-line user control works, although there's a delay of pausing a track for some reason, it's like they're thinking about it.
Would I recommend them? Yes and No.
Yes, if you want to give your kids a cheapy pair of earphones to drag about the floor, to swing about, hit their siblings with and cause a family dispute. But no, if you like music and purchasing them for yourself.
If you'd like to purchase this item, please check out the purchasing options below. The RRP for this product is £3.38.
---
Product sample provided by AZiMiYO in exchange for a detailed, unbiased review.
Thank you for taking the time to read my post. If you'd like to add a comment or thought on this post, please use the comments section below. I can also be contacted via the online contact form. Keep up to date with the latest news on social media.