The Vinteky 48W LED Nail Lamp is suitable for both LED nail gel and UV nail gel.
The Vinteky 48W LED Nail Lamp comes with a UV protection board that prevents skin becoming darkened.
This nail lamp is made from eco-friendly LED's, which also ensure that no harmful substances can be absorbed into your skin.
You can use the Vinteky Nail Lamp for both manicures and pedicures.
A simple to operate user friendly operation ensures perfect results.
Packaging and Contents.
The Vinteky 48W LED Nail Lamp is packaged in a plain White cardboard box, the box measures 29.0cm x 22.5cm x 11.5cm and weighs 1.3kg.
Once you open your cardboard box you will find the nail lamp, a UK Power Plug, a Transformer, and a set of English user instructions.
Vinteky 48W LED Nail Lamp.
The Vinteky 48W LED Nail Lamp is small, compact and delivers superb results every time. The machine measures 22.0cm wide x 10.0cm high x 18.5cm deep and weighs 775g.
The operation panel on the back is easy to use and the timer can be set for 10, 20 or 30 seconds.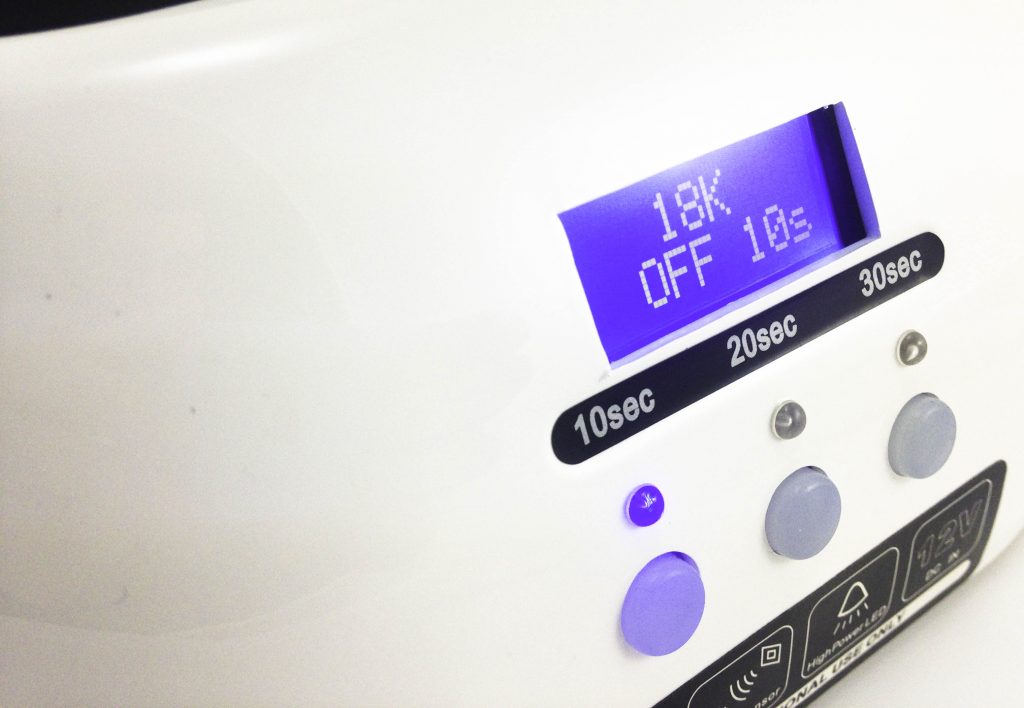 The nail lamp also features a hand sensor and will work for any length of time, just move your hands into the machine and it will work until you pull them out again.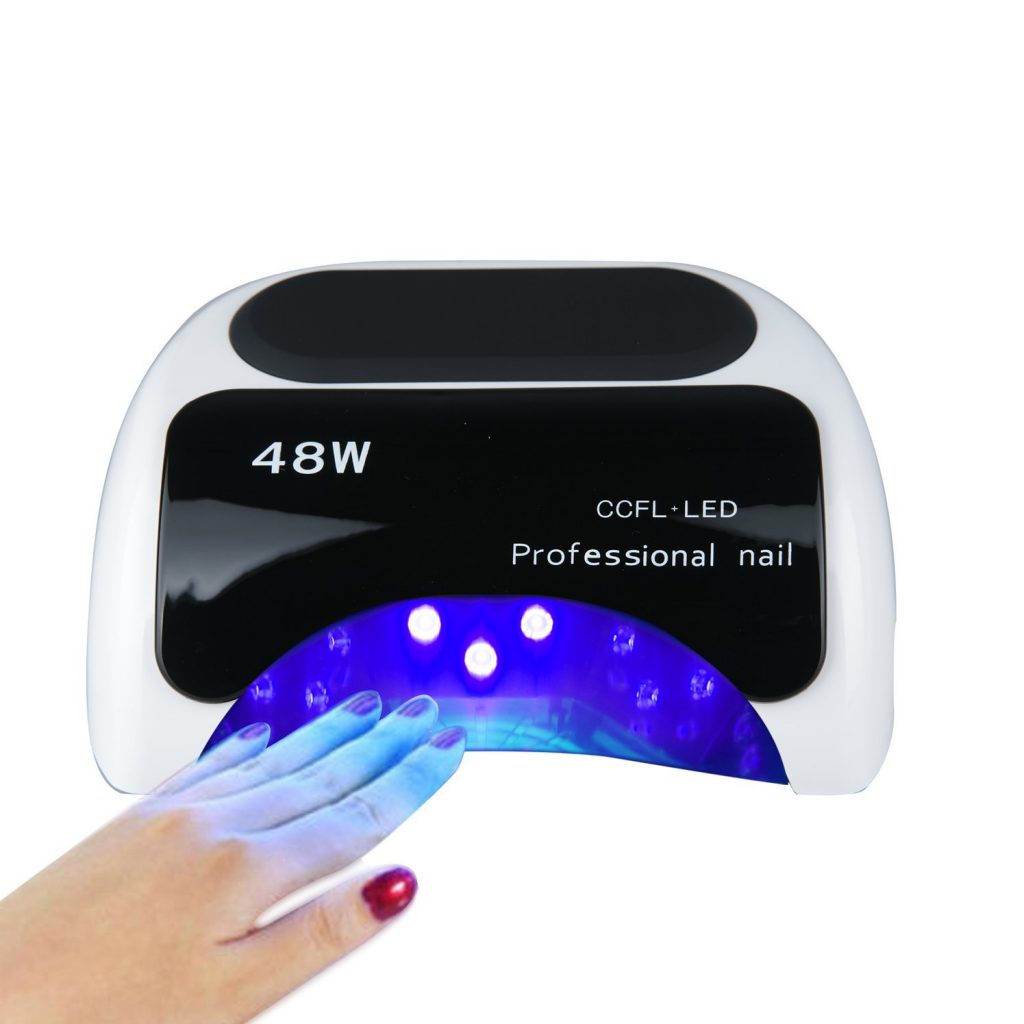 The nail lamp also features an anti-glare design to protect your eyes when using the lamp.
Fitted with LED's and CCFL lamp design this nail lamp provides UV light and a slightly warming feel when in use ensuring nails dry quicker.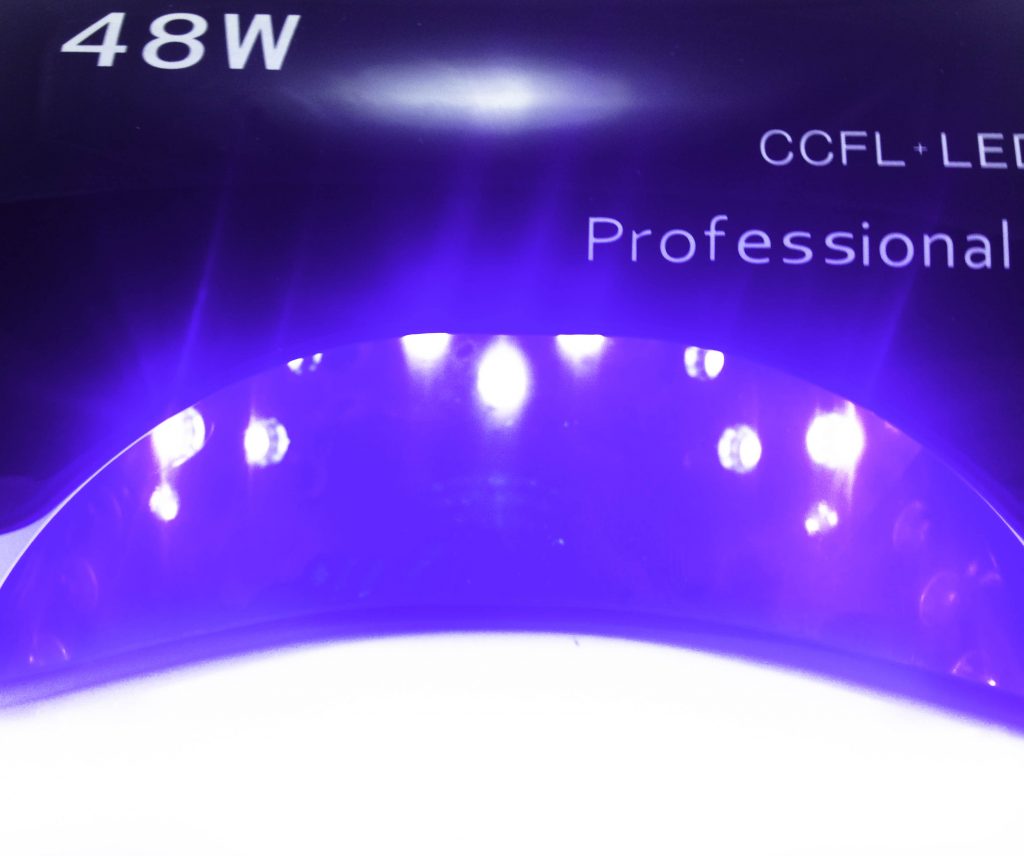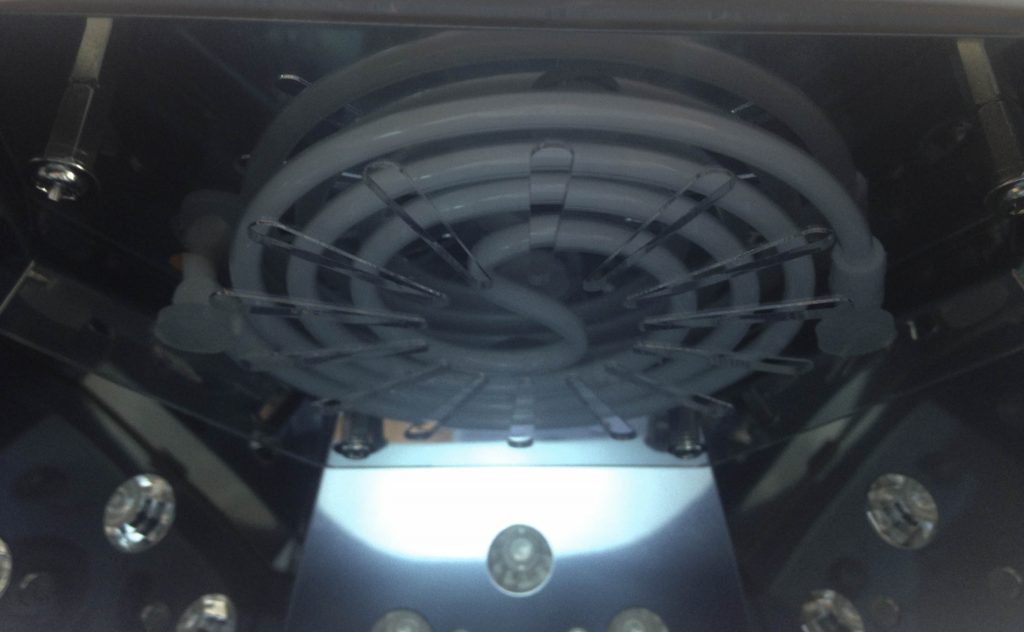 This nail can also be used for pedicures, it's a simple process of removing the bottom plate which is held on magnetically on the machine and now you have easy access to ensure your toe nails look as good as your hands.
Technical Specifications.
Brand: Vinteky
Model: LED Nail Lamp
Model Code: TY-103
Power: 48 Watt
Power Input: DC12V 4A
Compliance: CE, RoHS
Conclusion.
I found the Vinteky 48W LED Nail Lamp easy to use straight from the box, I tried out the machine on my daughter's nails and the results looked fantastic, I highly recommend this nail lamp from Vinteky.  This nail lamp is ideal for both professional use or home use.
If you'd like to purchase this item, please check out the purchasing options below. The RRP for this product is £23.49.
Product sample provided by Vinteky in exchange for a detailed, unbiased review.
---
Thank you for taking the time to read my post. If you'd like to add a comment or thought on this post, please use the comments section below. I can also be contacted via the online contact form. Keep up to date with the latest news on social media.
Vinteky 48W LED Nail Lamp