The U-GUARD Key Safe Lock Box is a cheap and great way to store keys outside of your home. It's large enough to store a couple of keys and made from what I believe to be Zinc Alloy.
Before I go any further with this review, I'll let you into a little secret, I set myself a new code and now the safe won't open and the mechanism has completely failed.
So, my review will now go onto to see how easy it is break into the bloody thing instead!
Packaging.
The U-GUARD Key Safe Lock Box comes neatly packaged in a plain looking Brown cardboard box. The outer box measures 13.0cm x 10.0cm x 5.0cm and weighs 525G.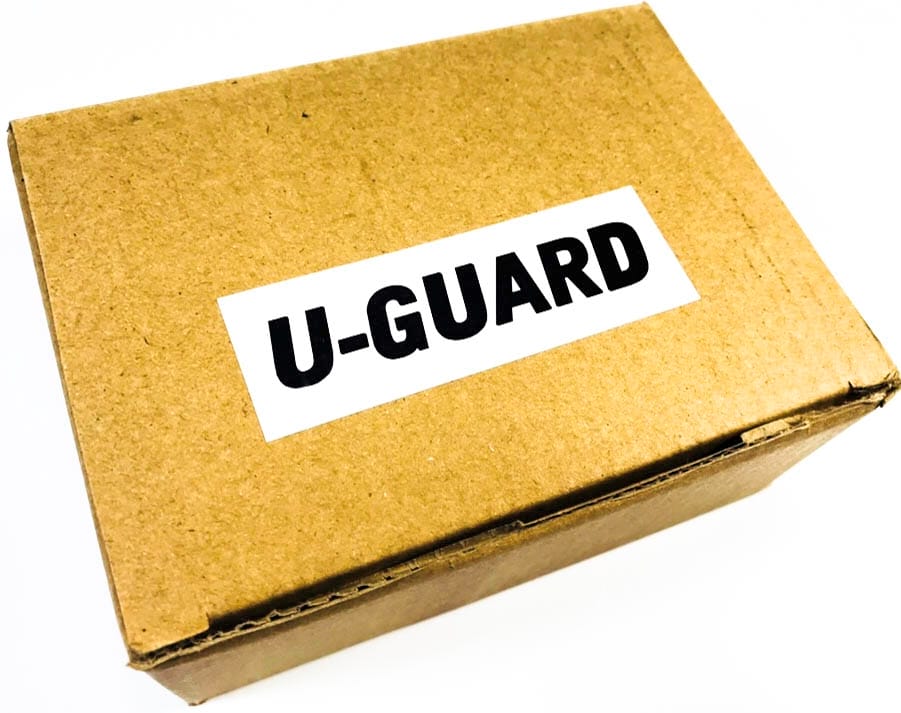 Contents.
Upon opening the box you'll find the following items. 1x Wall Safe, 3x Wall Fixings, 1x English User Guide.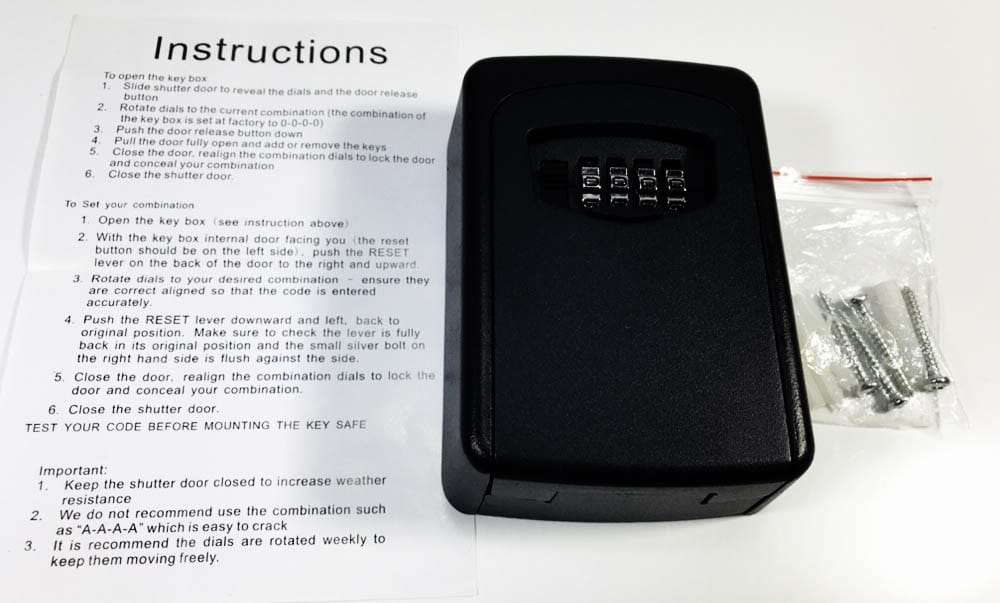 U-GUARD Key Safe Lock Box.
The U-GUARD Key Safe Lock Box is Black in colour and is made from Zinc Alloy. The dial area also features a plastic shutter to protect it from the elements. This safe measures externally 12.0cm in height x 8.6cm in width and has a depth of around 4.0cm. The internal measurements are 9.0cm x 6.3cm x 3.0cm. But, due to the locking mechanism design you only get a storage space capacity of around 4.0cm x 6.0cm x 3.0cm. The safe weighs 488G.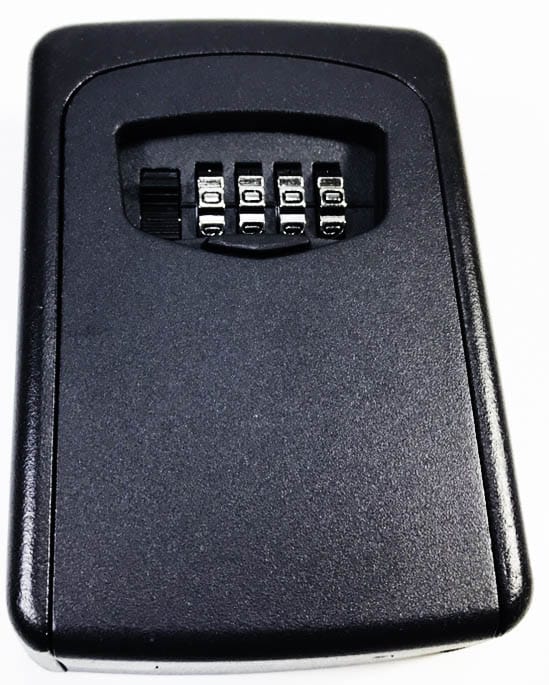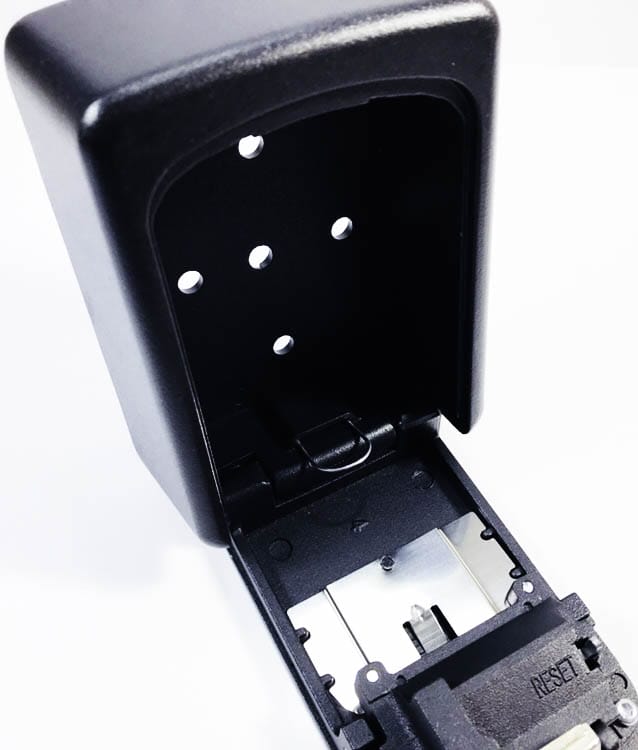 Setting up the Safe.
The U-GUARD Key Safe Lock Box comes with a standard factory combination code of 0000 and you'll want to change that to a code you can remember. To do this open the safe by pressing downward on the open button to the left of the dial wheel. Now, the instruction say's the reset lever will be on your left if you have the door facing you, but it's on the right! DOH! Anyway, you need slide the reset lever to the left and the upward (Although again the manual is wrong and say's to the right and upward) so it can seat itself into a channel ready for your combination.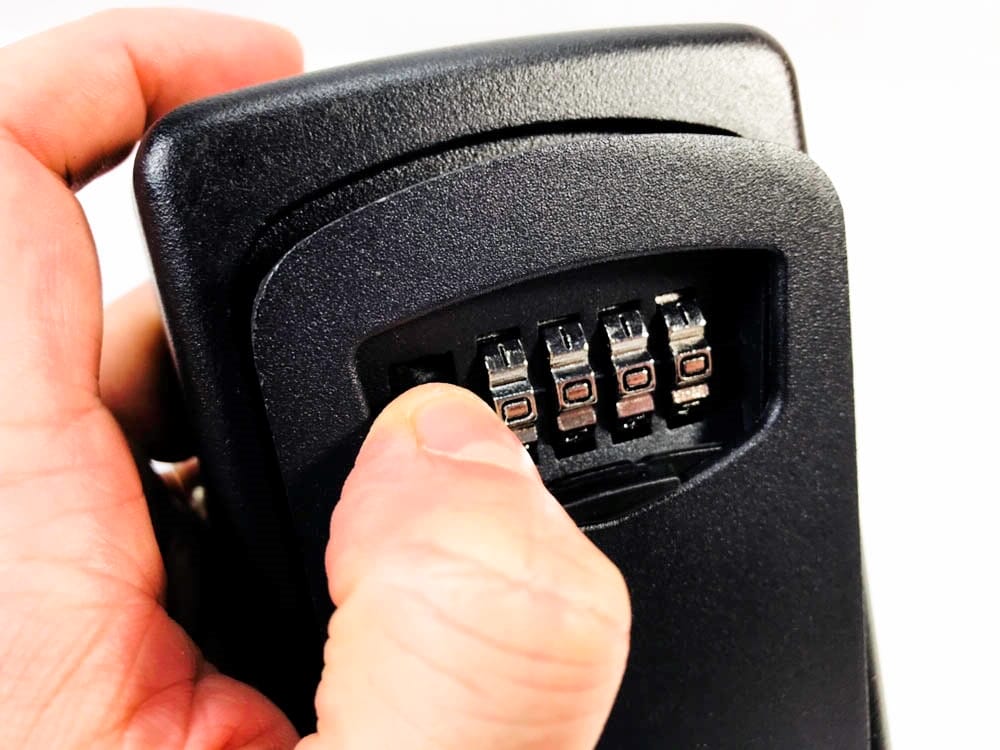 Rotate the front combination dial to your desired code and then push the reset lever back into the original position, that's it!
I found the numbers to be very hard to read, especially the number 2 as it displays Z rather than a numerical number.
I did all the above to find my combination wheel to malfunction and I couldn't open it again!
Opening the Safe.
Well on a perfect review day, I'd simply put in my code and release the door using the release button. But, my U-GUARD Key Safe Lock Box decided to malfunction, and I was stuck with a safe that wouldn't open. But I suppose it gives me the chance to test out the security of this safe.
So, with literally a few bangs with a flat headed screwdriver and hammer I was able to pop open the door!
And guess what? after breaking into the safe I must've shocked the mechanism as the dial now works, but the safe is no longer usable!
Technical Specifications.
Brand: U-GUARD
Model: Key Safe Lock Box
Model Code: N/A
EAN: N/A
ASIN: B0794XC5YY
Compliance: N/A
Conclusion.
The U-GUARD Key Safe Lock Box didn't work at all for me, maybe I was just plain unlucky. It was also very easy to break into too, leaving me both surprised and glad I didn't use this safe for storing my keys in.
The dial is also very hard to read and elderly people would find it very hard to see the correct combination.
Overall, I can't recommend this safe, for me it's completely useless.
If you want the U-GUARD Key Safe Lock Box for yourself, it's available for purchase only on Amazon. The RRP for this product is £17.99.
Product sample provided by U-GUARD in exchange for a detailed, unbiased review.
---
Thank you for taking the time to read my post. If you'd like to add a comment or thought on this post, please use the section below. I can also be contacted via the online contact form. Please subscribe for the latest reviews, news, and discounts. Please follow My Helpful Hints on Twitter, Instagram & Facebook too!
U-GUARD Key Safe Lock Box