The Oliphant Chocolate Digestive Pool Float is an oversized biscuit shaped pool float that measures a huge 130cm in diameter.
Show the world the British tradition of a good old-fashioned chocolate digestive in a fun and novelty way at the swimming pool.
Easy to inflate, you can use a pump (Not Included) or inflate using your mouth using the inflation valve.
You can easily roll up the float when not in use and store for many future outings.
Packaging.
The Oliphant Chocolate Digestive Pool Float comes packaged in a very nice designed cardboard box, with picture illustrations printed on it.  The box measures 25.0cm x 28.0cm x 8.0cm and weighs 1535G.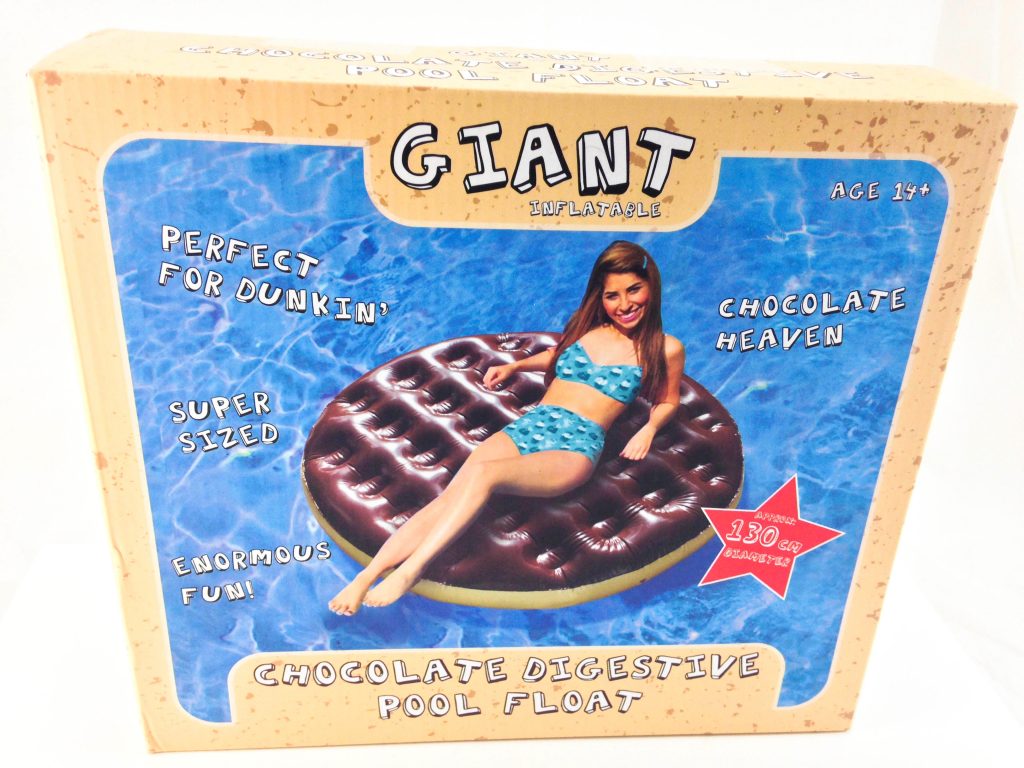 Contents.
Once you open the Oliphant Chocolate Digestive Pool Float cardboard box you will find the following: 1x Inflatable Pool Float.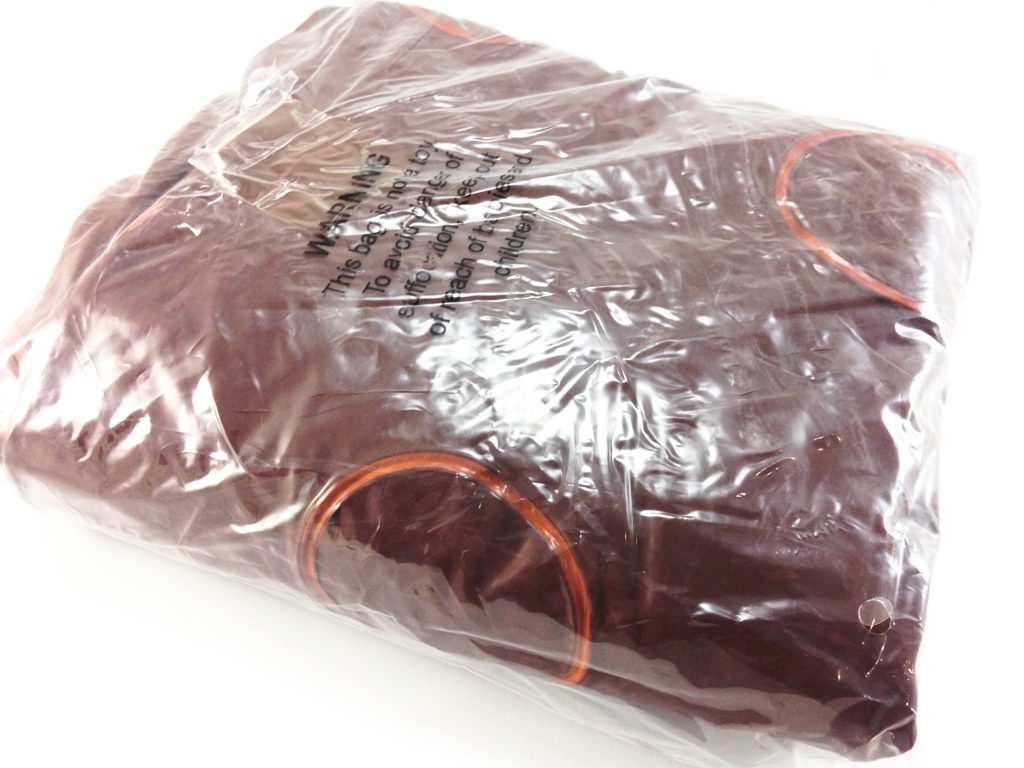 Oliphant Chocolate Digestive Pool Float.
The Oliphant Chocolate Digestive Pool Float is made from high quality PVC materials.  It's a two-tone colour scheme with a biscuit design on one side and a chocolate design on the other.  The float when fully inflated measures 130.0cm in diameter and by 15.0cm in depth.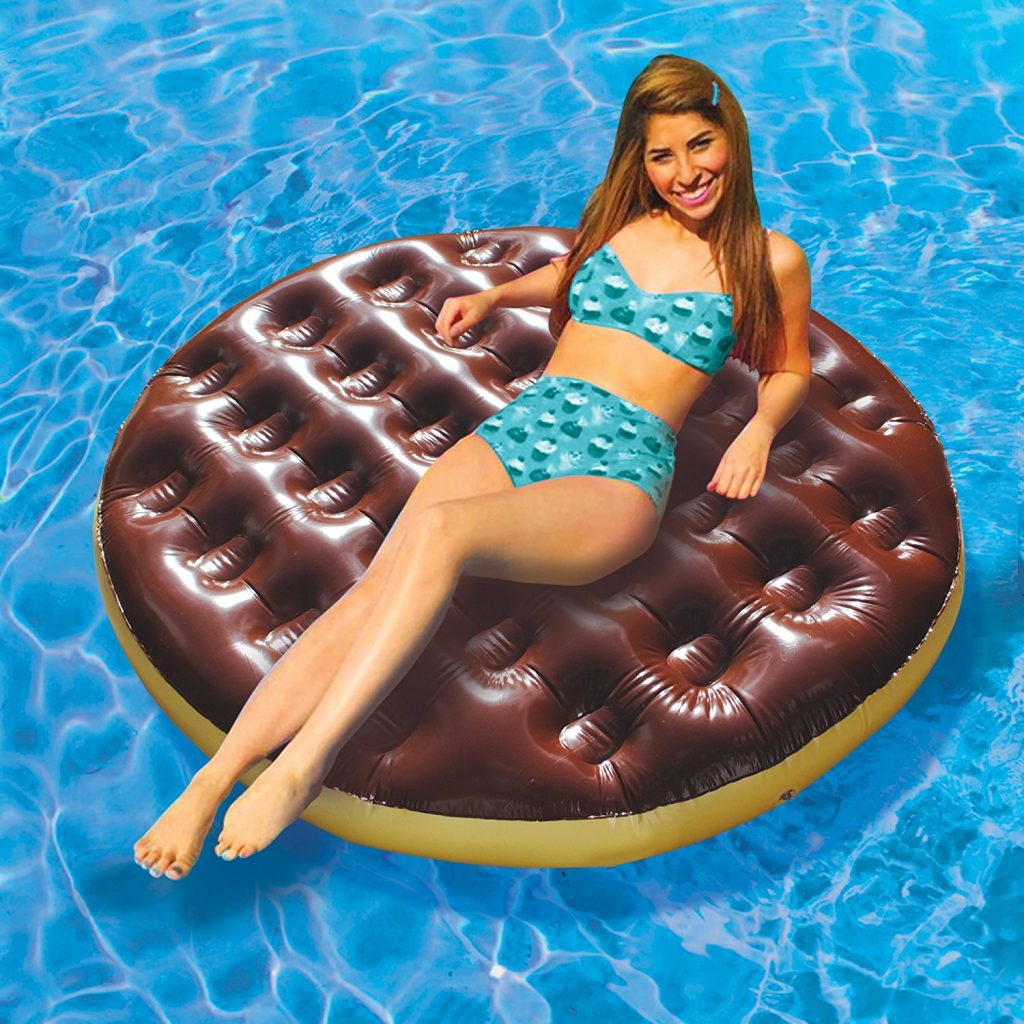 Inflation is simple, you can use a foot pump or an electric pump. If you don't have either of these to hand and your feeling fit enough you may also manually blow up the float using your mouth!
When fully inflated your unique float will be the talk of the pool.  You can use the float on either side, so you get a choice to float on the biscuit or float upon chocolate.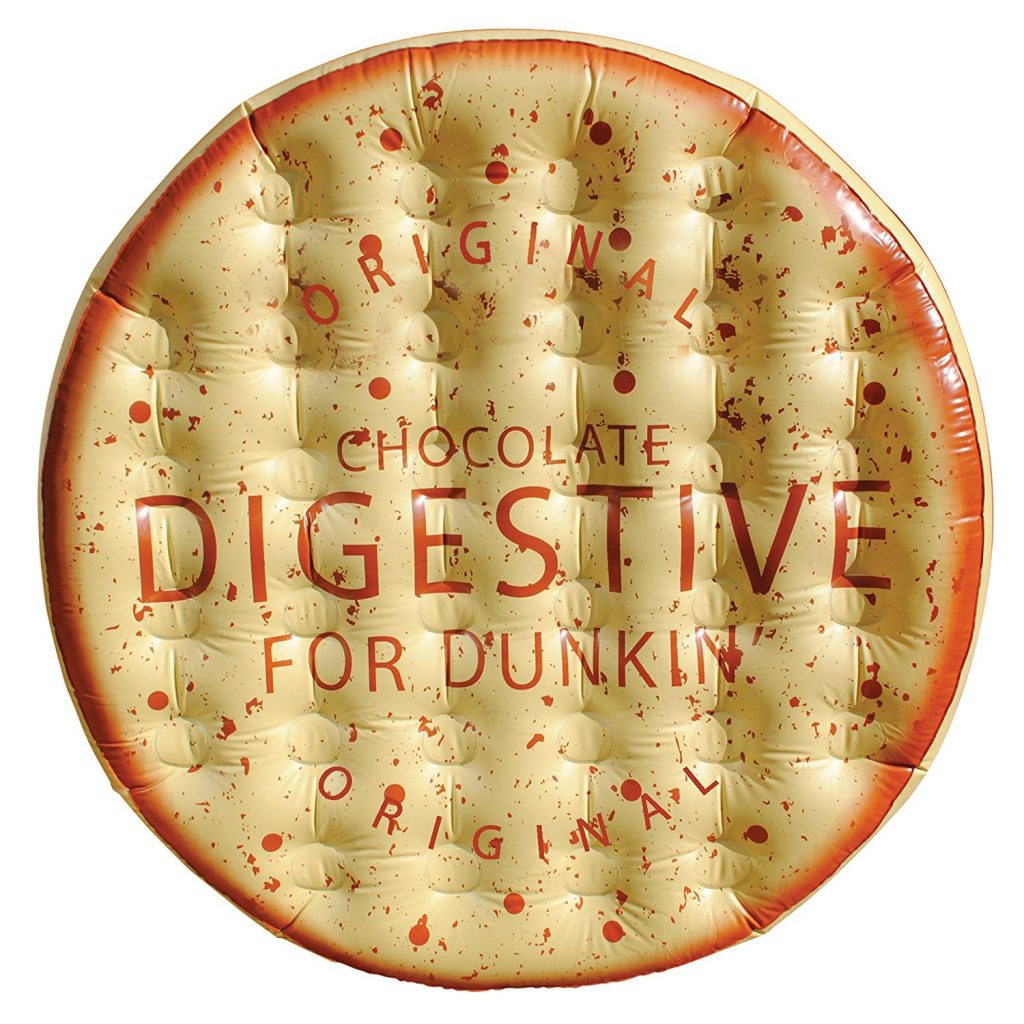 Technical Specifications.
Brand: Oliphant
Model: Chocolate Digestive Pool Float
Model Code: GI39284
EAN: 5060432971106
ASIN: B073PYZRFW
Usage: Age 14+
Maximum Inflation: 0.025 Bar/0.36 PSi
Weight Limit: 80KG (Max)
Safety Compliance: EN15649-1,2,3
Compliance: CE
Conclusion.
This is another fun item from Oliphant, I love the unique style of this pool float.  I would like to see a repair patch supplied with the float, just in case.  Overall though I really like this and highly recommend you purchasing this for your summer activities.
If you want the Oliphant Chocolate Digestive Pool Float for yourself, it's available for purchase only on Amazon. The RRP for this product is £14.99
Product sample provided by Oliphant in exchange for a detailed, unbiased review.
---
Thank you for taking the time to read my post. If you'd like to add a comment or thought on this post, please use the section below. I can also be contacted via the online contact form. Please subscribe for the latest reviews, news, and discounts. Please follow My Helpful Hints on Twitter, Instagram & Facebook too!
Oliphant Chocolate Digestive Pool Float