The Oliphant Be Mine Ice Love Hearts are both a novelty, but highly practical set of heart shaped Stainless Steel drink coolers.
Instead of using traditional ice cubes to chill your drink, you can use these instead. and best of all, they won't dilute your drink!
They're reusable and can be enjoyed all year round!
But are they any good? Will they chill a drink? Time to test them out!
Packaging.
The Oliphant Be Mine Ice Love Hearts comes packaged in a box which has picture illustrations and specifications printed on it.  The box measures 10.5cm x 10.0cm x 3.5cm and weighs 82G.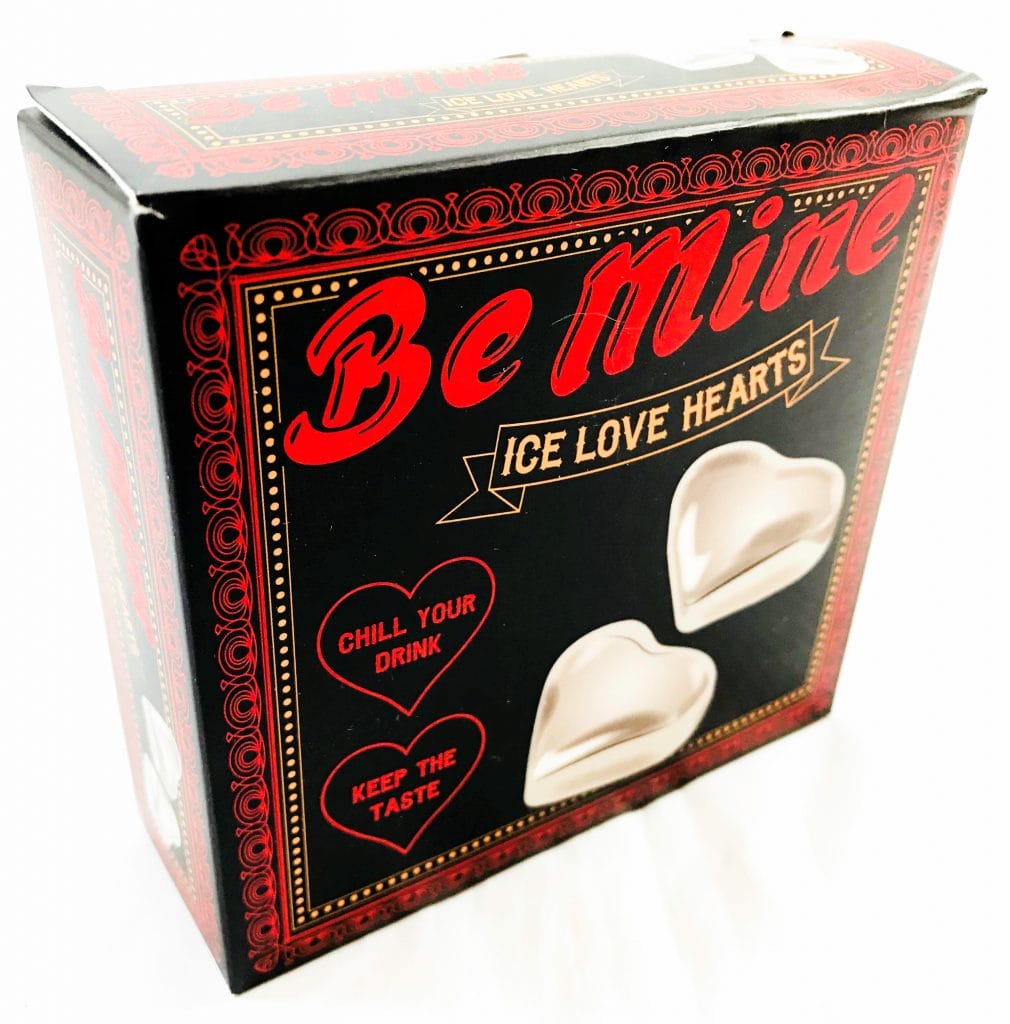 Contents.
Once you open the Oliphant cardboard box you'll find the following items: 2x Stainless Steel Hearts, 1x Fabric Carry Bag.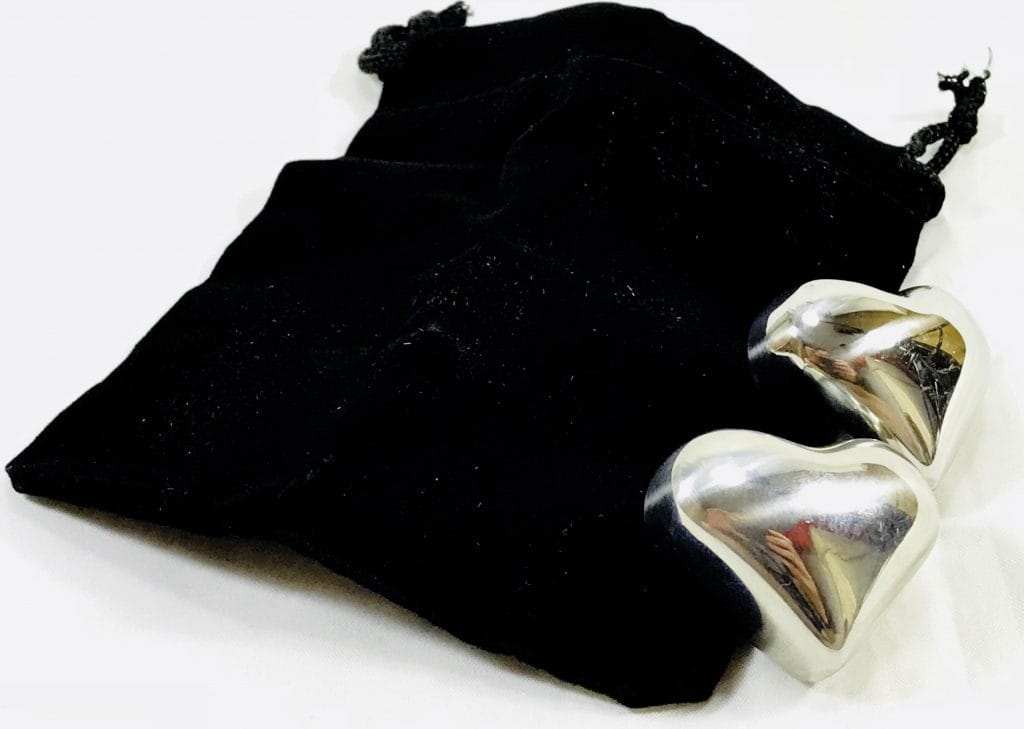 Oliphant Be Mine Ice Love Hearts.
Each of the hearts are made from high quality Stainless Steel and have a polished shiny finish to them.  The size of each heart measures 3.5cm x 2.5cm x 2.0cm and weigh 25G (When Frozen).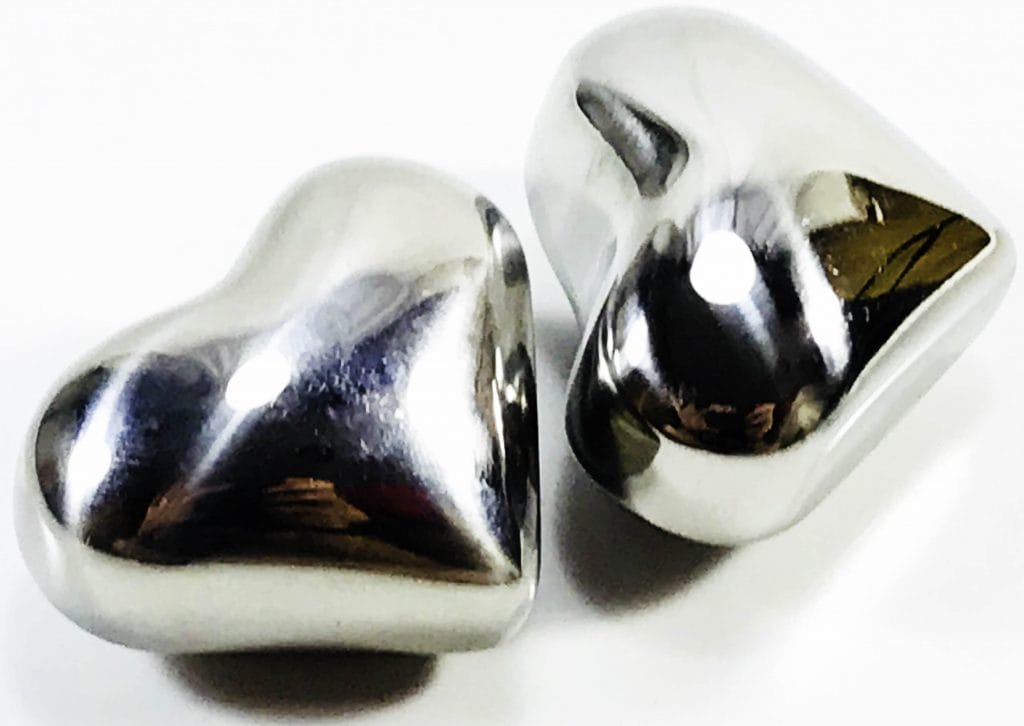 When these are defrosted you can shake them and hear some non-removable internal liquid, which of course chills (But doesn't freeze) whilst the outer shell maintains temperature.  With the sub-chilled liquid being internal, your drink does not dilute.
Another plus point for me is the care instructions after using them.  You can hand wash them, or if you're like me and prefer to bung everything into a dishwasher, that's fine also, as these are dishwasher proof!
These not make a great Valentine's Day gift, but there're also a highly practical all-round yearly useful item.  If you love a chilled drink but your pet hate is a diluted version of your favourite tipple, then these ice hearts are a must!
Technical Specifications.
Brand: Oliphant
Model: Be Mine Ice Love Hearts
Model Code: 39053
SKU Number: BM39053
EAN: 5060318639700
ASIN: B00WEW595I
Compliance: CE
Conclusion.
These work well.  They chill a drink down to a cooler temperature in a matter of minutes and can maintain that temperature for quite a length of time.  I haven't really got much to say against this product and I found them to be quite useful.  I've already reused them a few times now and will continue to use them going forward.  I suppose the option for a 4-pack would be a great buying option as you can be using two, whilst another two are chilling.  But, that's a preference thing, or you could just buy two packs!
If you want the Oliphant Be Mine Ice Love Hearts for yourself, they're available for purchase only on Amazon. The RRP for this product is £5.29.
Product sample provided by Oliphant in exchange for a detailed, unbiased review.
---
Thank you for taking the time to read my post. If you'd like to add a comment or thought on this post, please use the section below. I can also be contacted via the online contact form. Please subscribe for the latest reviews, news, and discounts. Please follow My Helpful Hints on Twitter, Instagram & Facebook too!
Oliphant Be Mine Ice Love Hearts