The Marsno M1 Earphones have been made to produce high quality, and dynamic sound in an Aluminium constructed casing.
You get powerful deep bass tones and balanced crisp highs for an enjoyable listening experience.
The cable has been designed to last, and is made using a method of using a hollow TPE cord and then Marsno installs by hand the durable oxygen-free copper wire.  This manufacturing process produces a more durable and longer lasting cord.
You get a built-in microphone too with the Marsno M1 earphones, with 1 button control that enables you to control track selection, and answer/end calls.
Packaging.
The Marsno M1 earphones come packaged in a White coloured sleeved cardboard box.  There are product images printed on the front.  The box measures 17.0cm x 8.5cm x 2.6cm and weighs 100G.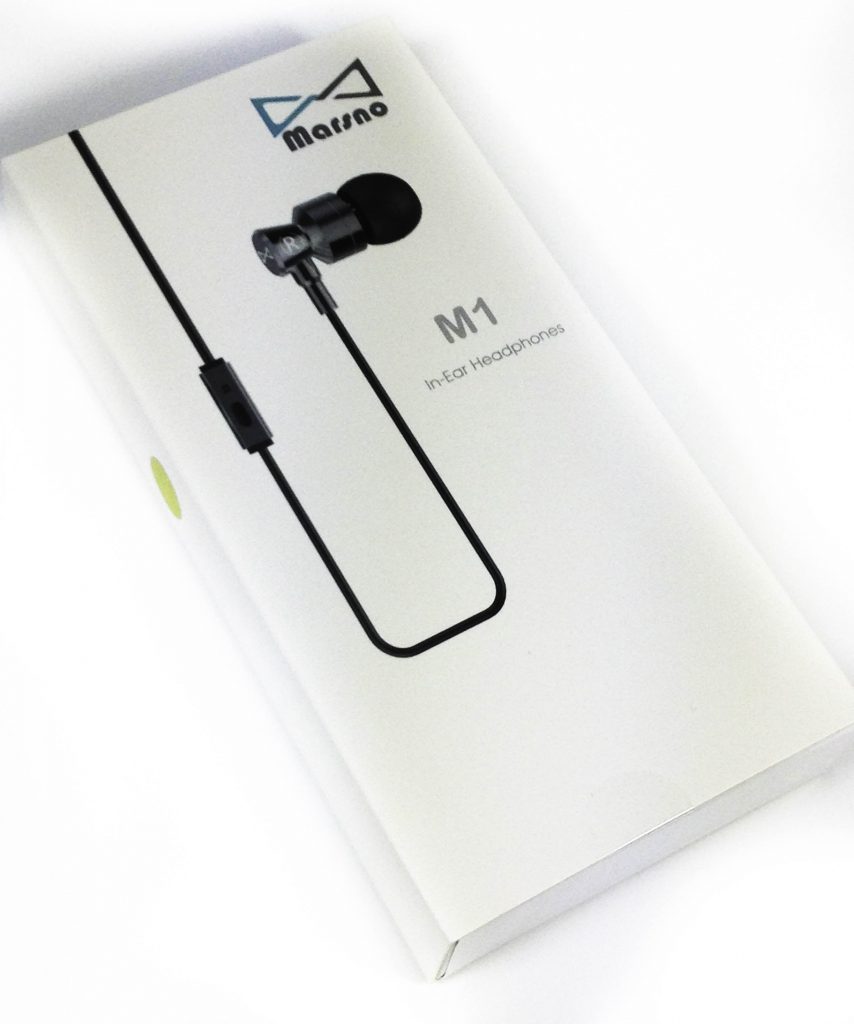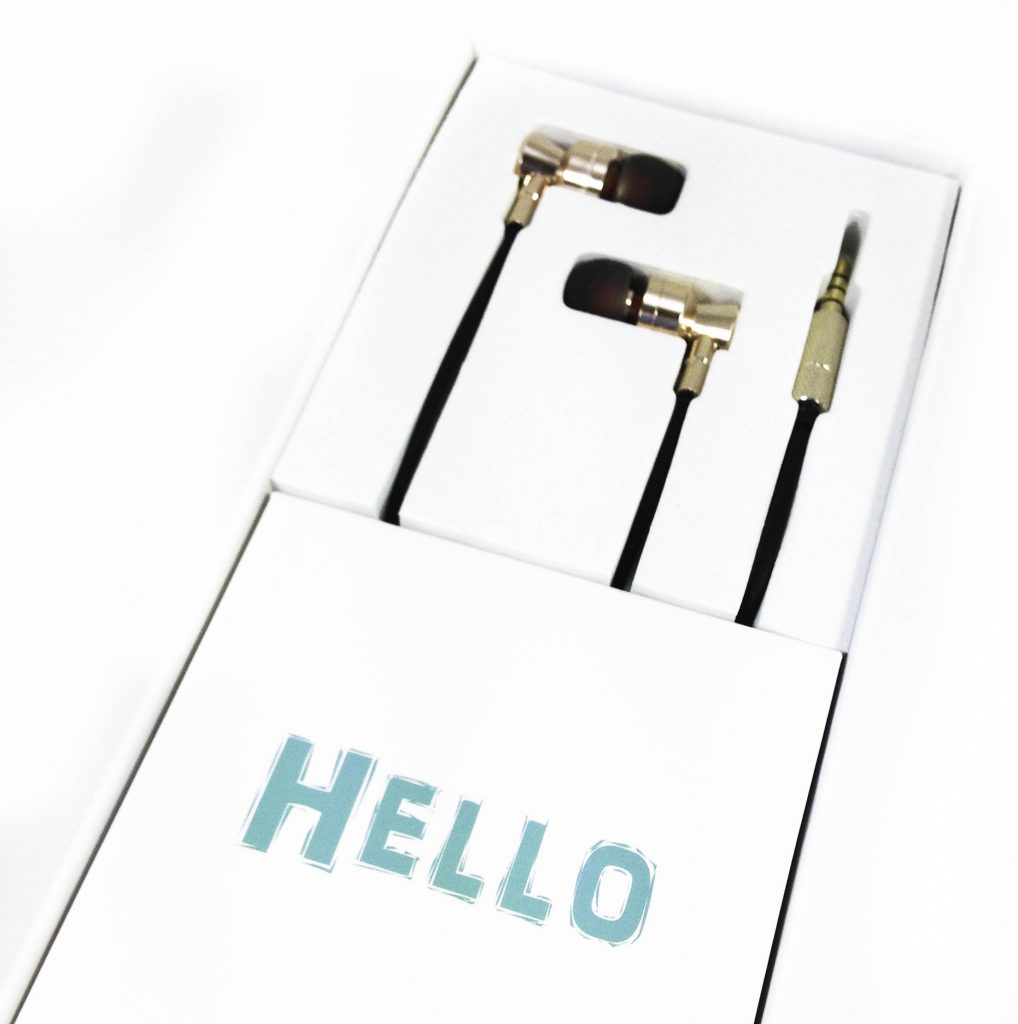 Contents.
Upon opening the Marsno M1 box you will find the following items. 1x Earphones, 1x Travel Bag, 5x Different Type/Sizes of Ear-Tips, 2x Silicone Ear Hooks, 1x Wire Clip, 1x English User Manual.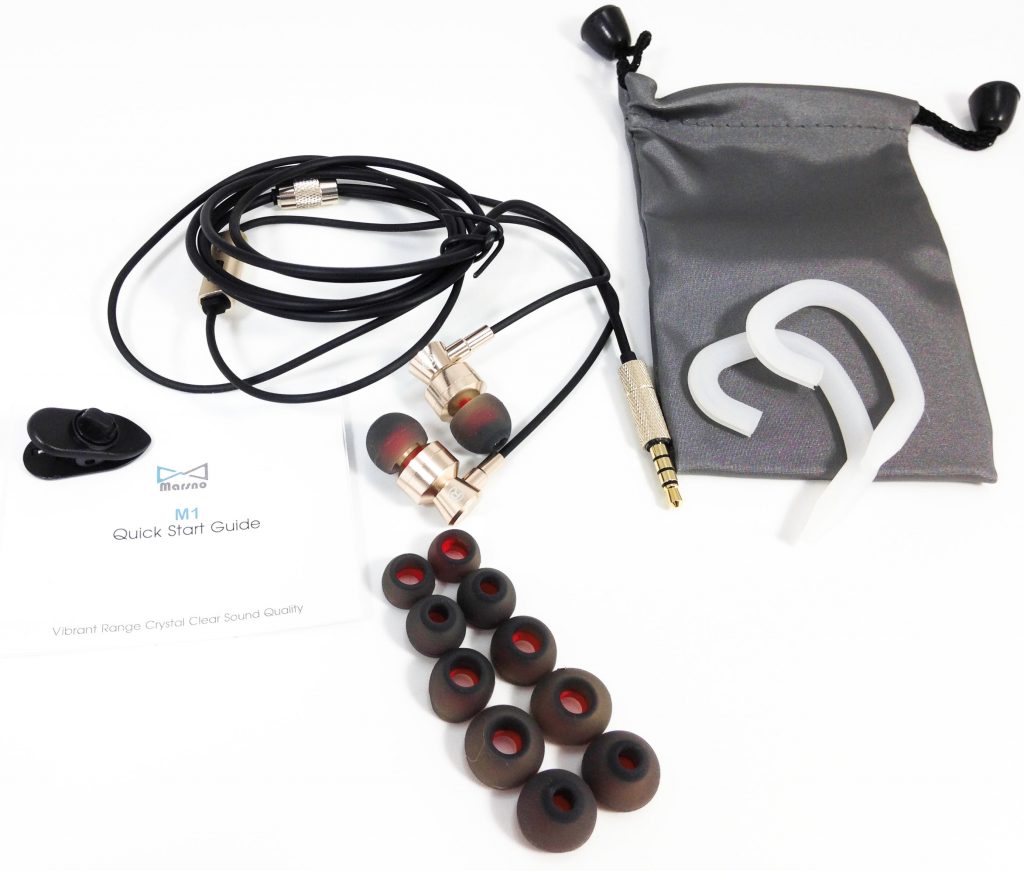 Marsno M1 Earphones.
The Marsno M1 Earphones are made from high quality materials including Aluminium, Rubber, and Plastics.  These earphones are Rose Gold and Black in colour (Marsno do other colour combinations, including Blue & Black, and Silver & Black).
The M1 earphones cable measures 130.0cm in length and made with Thermoplastic Elastomers (TPE) this is a mixed blended material of plastic and rubber which has been designed to be long lasting.  They weigh in total 18G.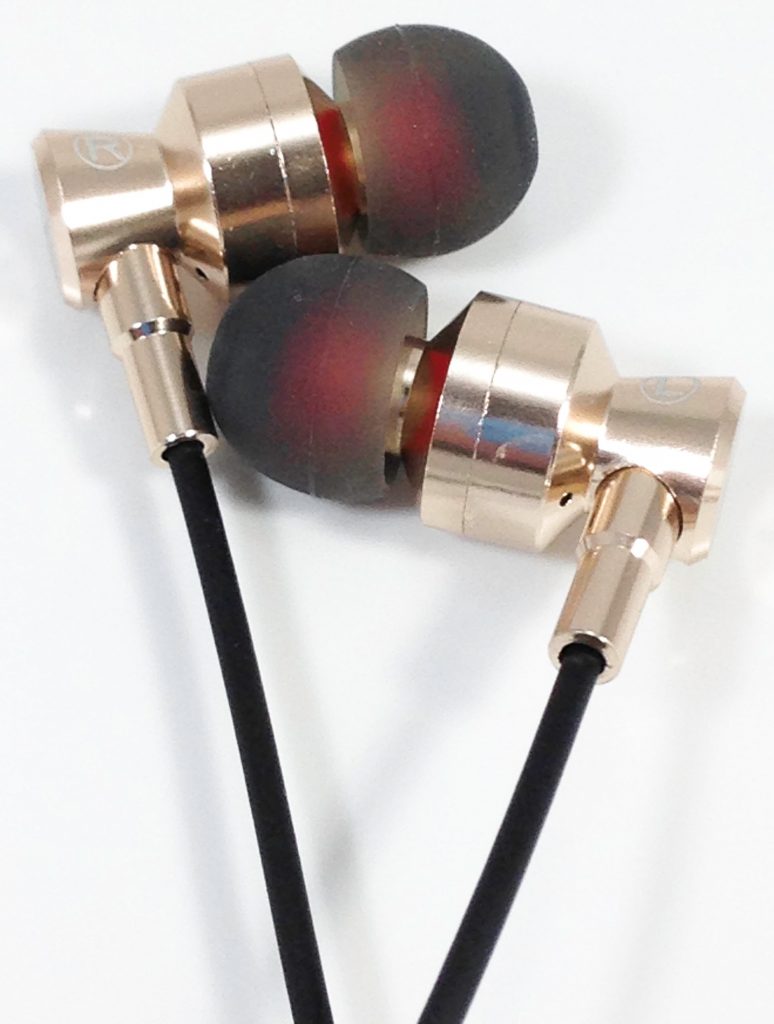 You get one in-line control button with the Marsno M1, this one button control enables you to control your calls and your music.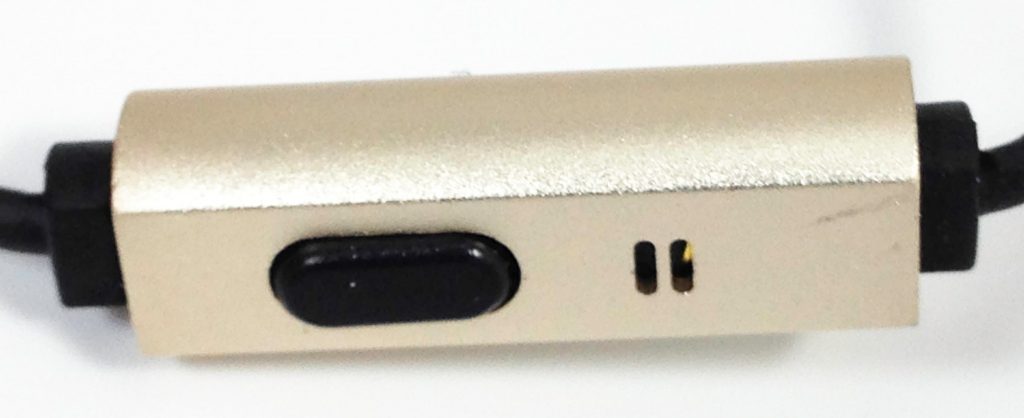 The Control Button.
Play or pause a song or video – Press the centre button once.  Press again to resume playback.
Skip to the next song or chapter – Press the centre button twice quickly.
Go to the previous chapter – Press the centre button three time quickly.
Answer or end a call – Press the centre button once to answer.  Press again to end the call.
Decline an incoming call – Hold down the centre button for about two seconds, then let go.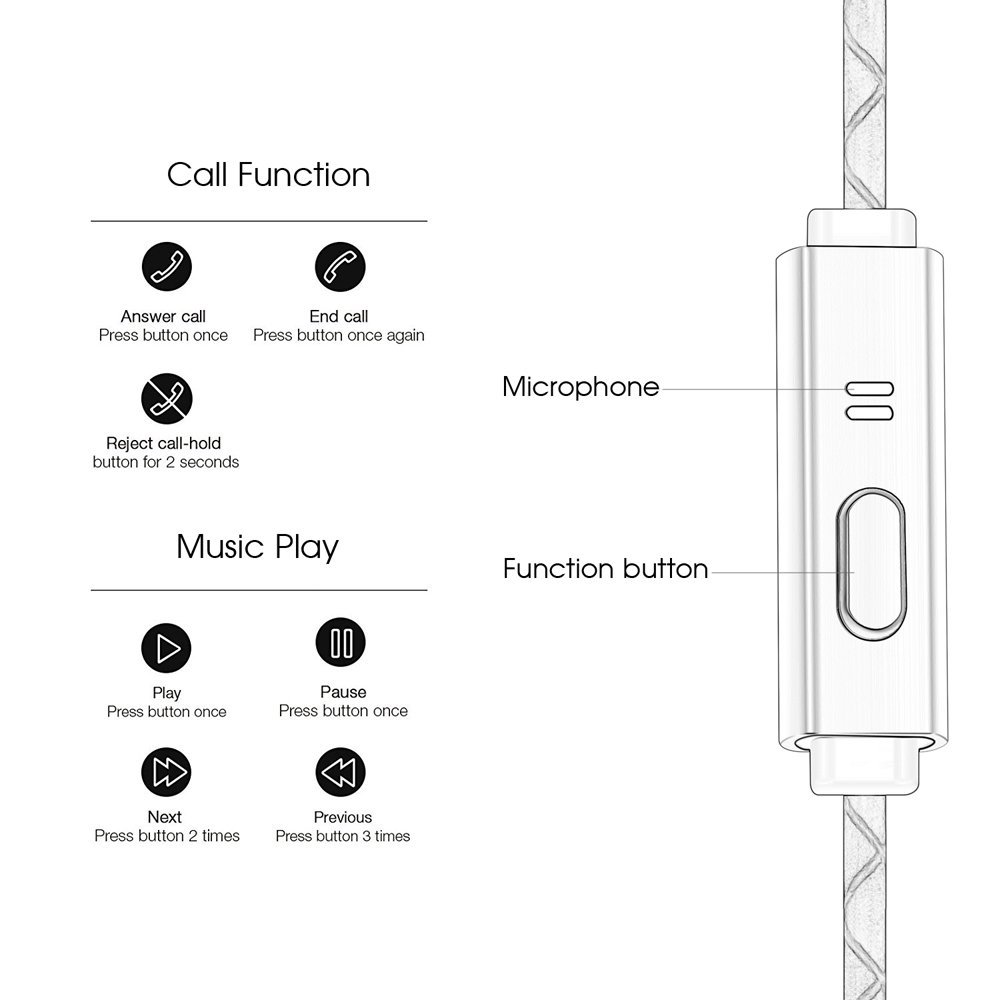 Gold 3.5mm Earphone Jack.
The Marsno M1 comes with a Gold coloured standard 3.5mm earphone jack, this quality input jack features a 3 pole Tip Ring Ring Sleeve (TRRS) for Left Audio, Right Audio, Ground and Microphone arrangement.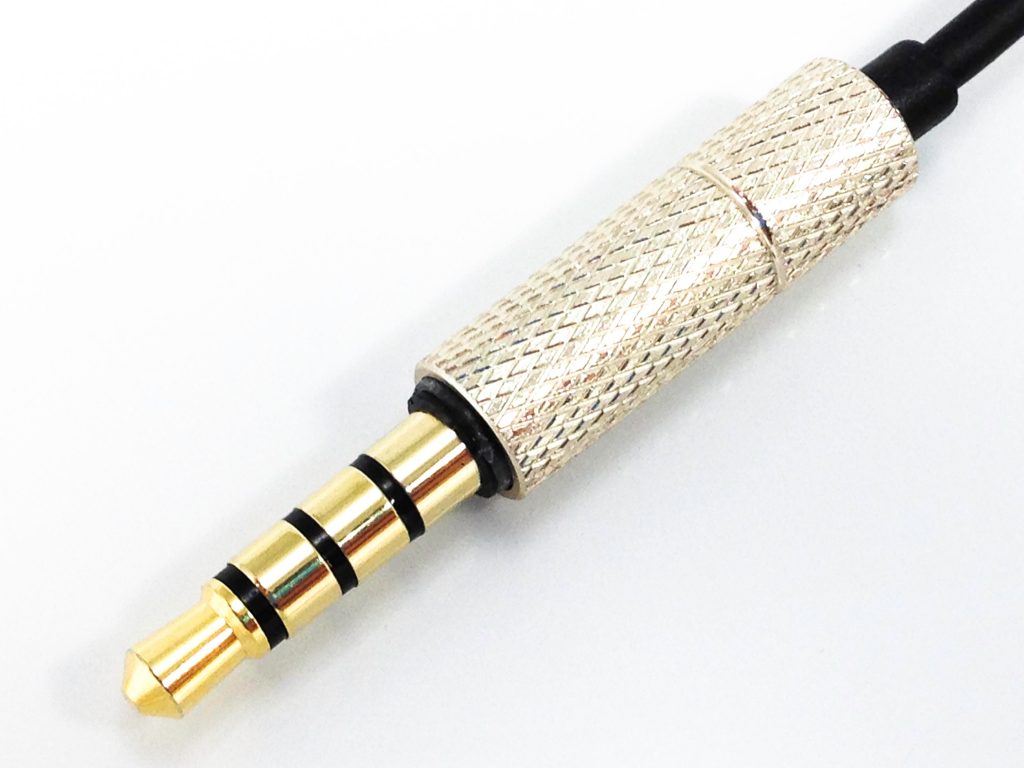 You're able to use these earphones on all devices that support a 3.5mm jack input.  These include your iPhone, iPod, iPad, Android, and Samsung mobile phones and other devices such as laptops, and tablets.
Using the Marsno M1 Earphones.
I found the Marsno comfortable in the ear and fitment was excellent.  I found the ear tips already installed on the earphones to be a perfect fitment for me, but if your ear canals are smaller or even larger, Marsno have you covered with a further 5 different sized ear tips.  You can also use the silicone ear hooks if you wish, I prefer not to use ear hooks, but these are ideal for those who go jogging!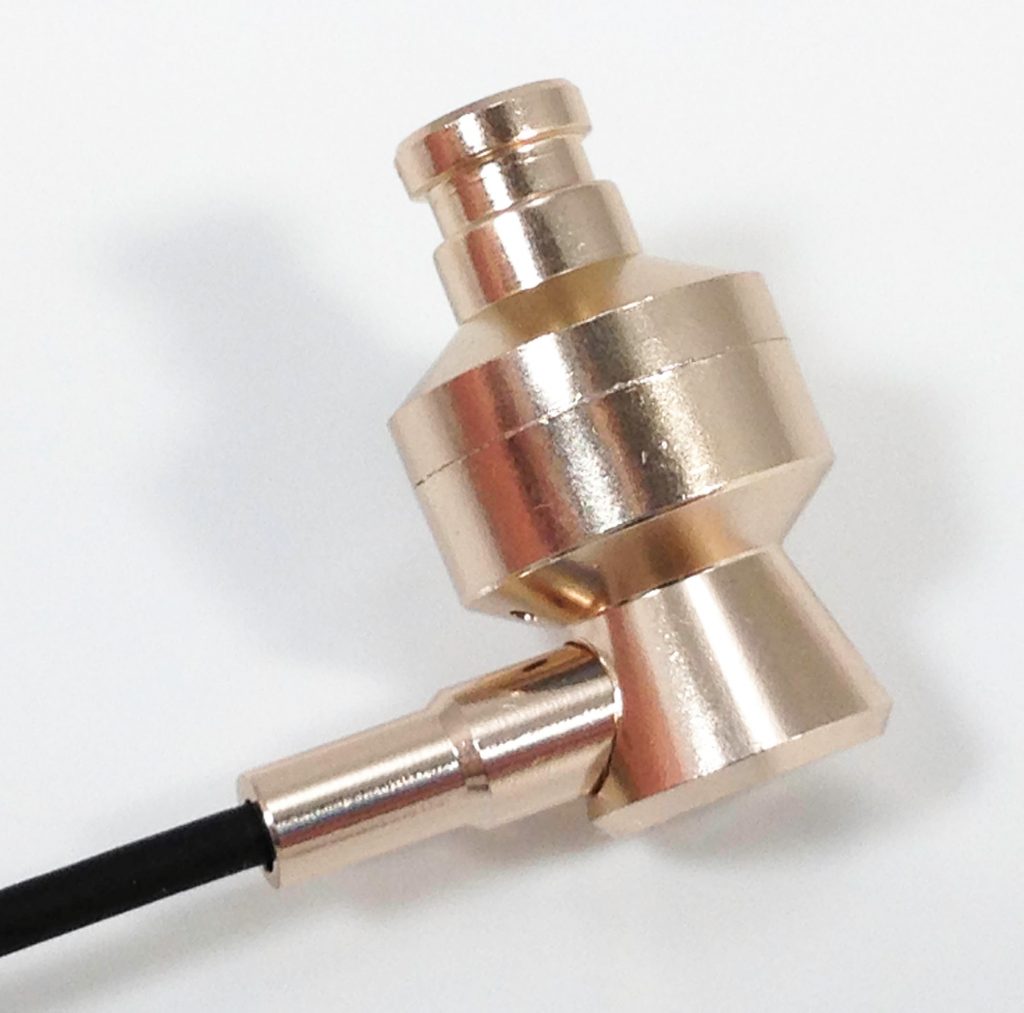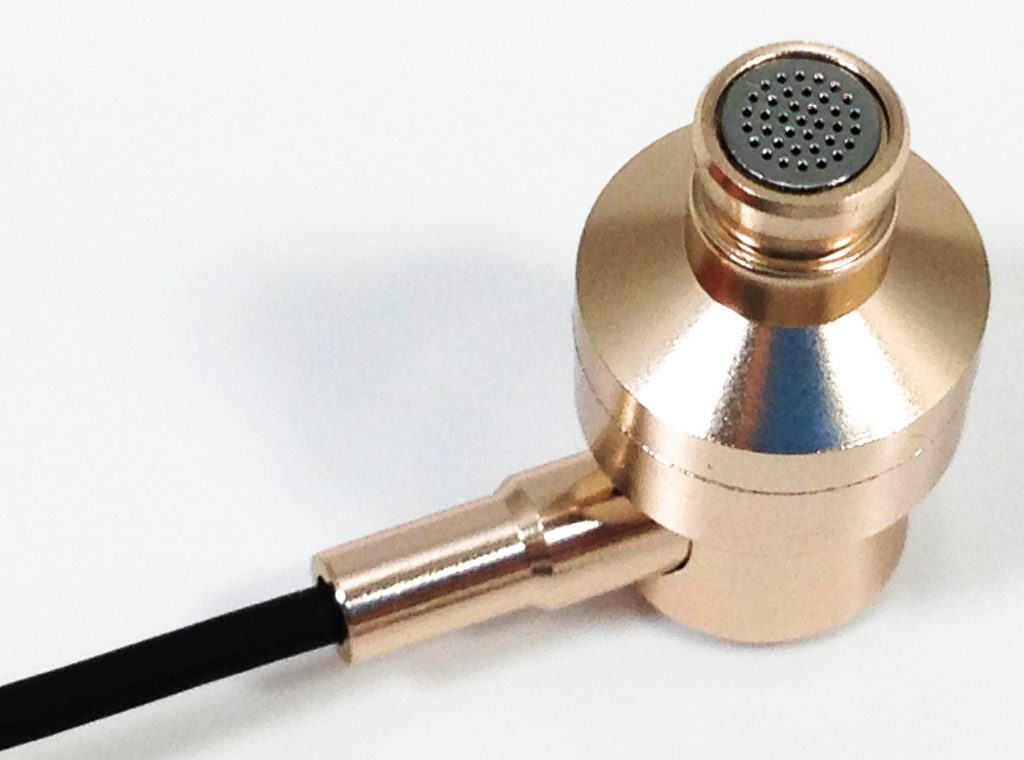 You do get fantastic bass tones and the earphones block out any surrounding background noise.
The centre control button works great too, and I found it to be very responsive.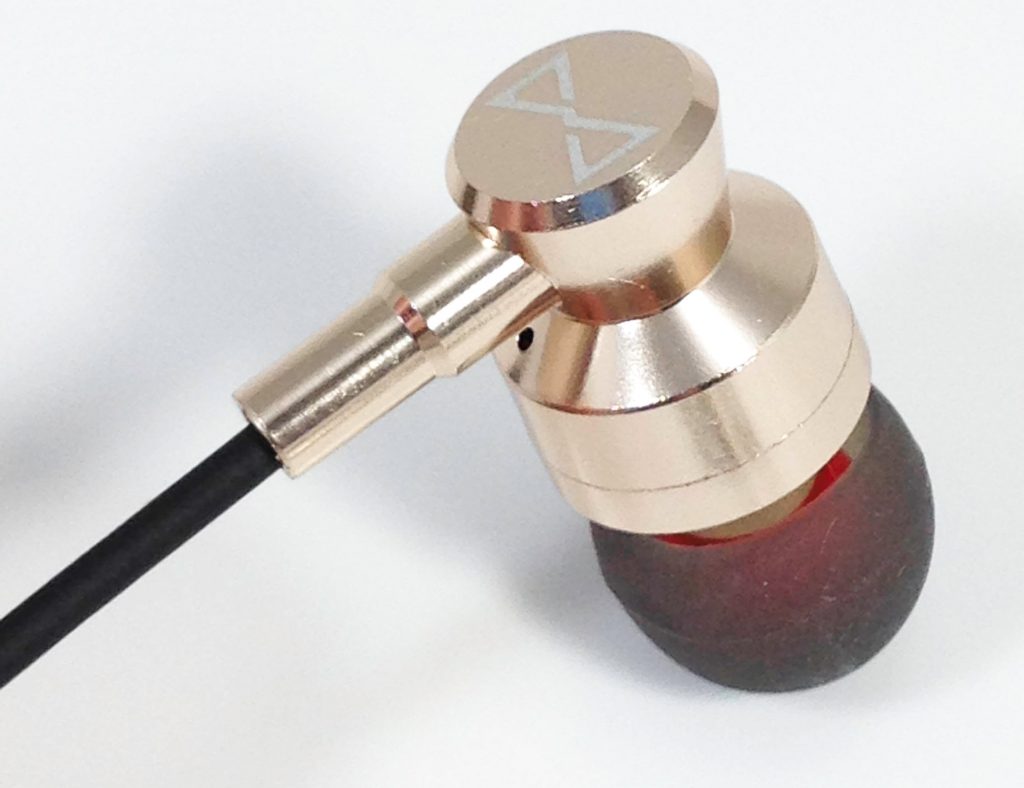 Technical Specifications.
Brand: Marsno
Model: Earphones
Model Code: M1
EAN: N/A
ASIN: B072QB6WL4
Driver Unit: 10mm
Impedance: 16

?

Sensitivity: 105dB

±

3dB
Frequency Response: 20-20KHz
Max Input Power: 5mW
Cable Length: 1.3M
Microphone: Yes
Jack Plug: 3.5mm
Compliance: CE, FCC, RoHS
Conclusion.
Firstly, I wasn't expecting much from these earphones, but surprisingly these are very good. The carry bag is a great addition but I would like to see a Velcro strap to stop the cable tangling up in the bag.  I like the Aluminium construction too, this will ensure no rusting whilst being enjoyed in an outdoor environment.
Overall though I highly recommend these earphones, they come in different colour combinations too!  The Blue and Black colour combination looks bright and vibrant.
If you want the Marsno M1 Earphones for yourself, it's available for purchase only on Amazon. The RRP for this product is £9.99
Product sample provided by Marsno in exchange for a detailed, unbiased review.
---
Thank you for taking the time to read my post. If you'd like to add a comment or thought on this post, please use the section below. I can also be contacted via the online contact form. Please subscribe for the latest reviews, news, and discounts. Please follow My Helpful Hints on Twitter, Instagram & Facebook too!