I'll be reviewing the KWOW Boxing Reflex Ball today. This rather strange looking device is supposed to improve your reflexes, keep you fit, and improve your boxing speed.
There're literally hundreds of these for sale on Amazon right now, they all differ slightly from each other, but the KWOW version I have is pretty much the standard for these.
The string is elasticated and can be shortened to suit your boxing requirements.
But is this product any good? Is it completely stupid? Time to test it out!
Packaging and Contents.
The KWOW Boxing Reflex Ball comes packaged in a zip closure plastic bag, the bag measures 24.0cm x 16.0cm and weighs 215G.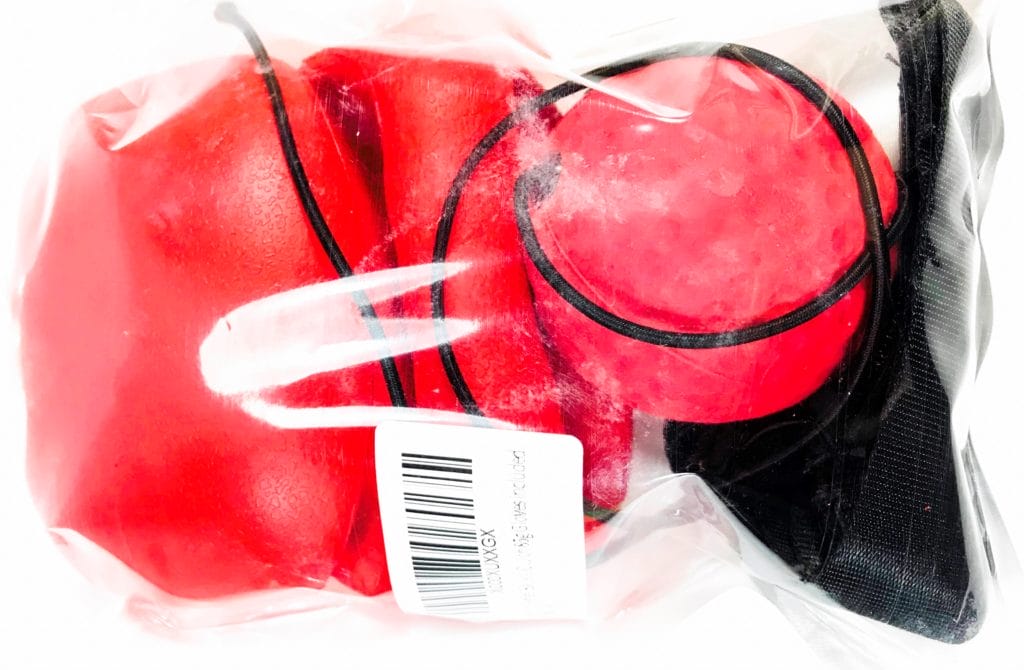 Upon opening the bag you'll find the following; 1x Headband, 1x Ball, 1x Pair of Punching Gloves.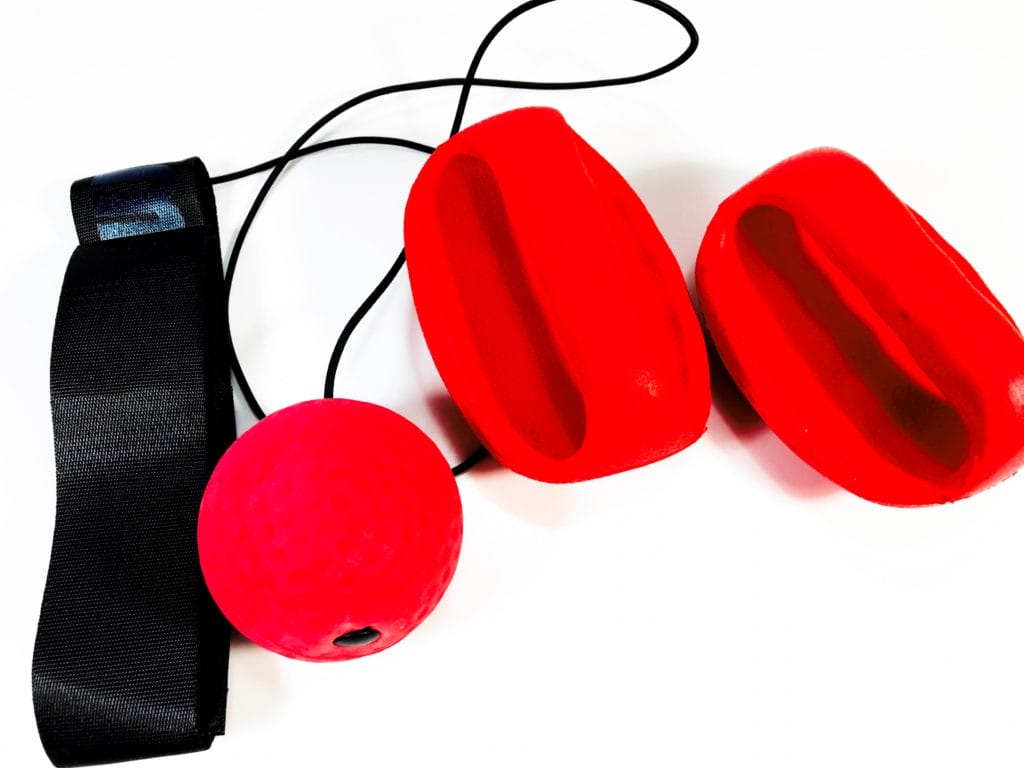 KWOW Boxing Reflex Ball.
The KWOW Boxing Reflex Ball comes with an adjustable Velcro head strap that fit a head size of 60.0cm to 67.0cm. If your head is bigger than this then you won't be able to enjoy a big heavy ball dangling above your head. The ball itself weighs 80G and the elasticated string measures 65.0cm.
You need to attach the ball to the elasticated string and that's it!
The 'Gloves' that come supplied with this set have been designed for someone with the tiniest hands in the world. The clearance for your fingers to go into measures just 8.0cm x 1.5cm. You must cram your fingers into the glove and as expected the fitment is incredibly tight.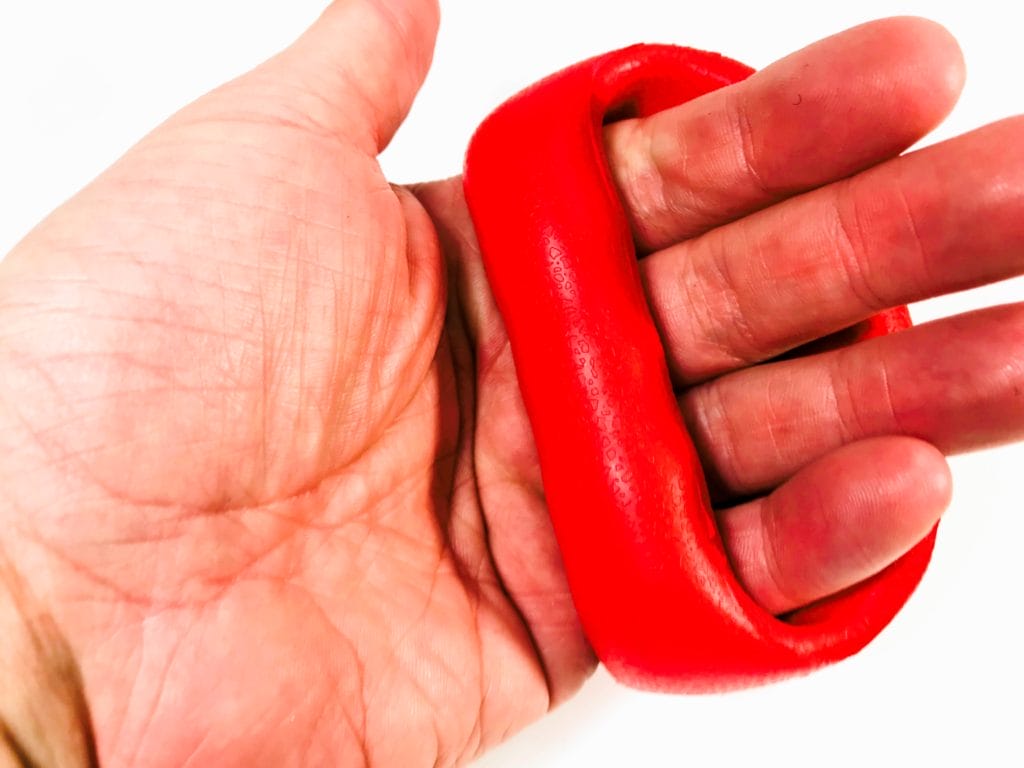 Using the KWOW Boxing Reflex Ball.
So far, I've spoken about the KWOW Boxing Reflex Ball. And now it's time for me tell you how I got on using it. So, I attached the strap to my head, put on my tiny 'gloves' and threw a punch at the ball. And, of course the first hit come back at me and smashed me in the face. Every time you hit the ball, it comes back too quick and starts to pulverise your face, there's no escaping it. The ball feels quite heavy and will start to hurt after a while. To stop it from hurting you, you need to hold the string with the other hand whilst you throw some punches with the other hand.
You can't duck and dive either as the ball is attached to a string, which is attached to your head. If you move your head, the ball will follow and start to knock you about.
The KWOW Boxing Reflex Ball is supposed to train your hand-eye coordination and improve your boxing skills, but it literally prepares you to be beaten up in a boxing ring.
The product images from KWOW are badly photoshopped boxing stock images with their product 'attached'. But they do add that extra comedy aspect to an already comical product.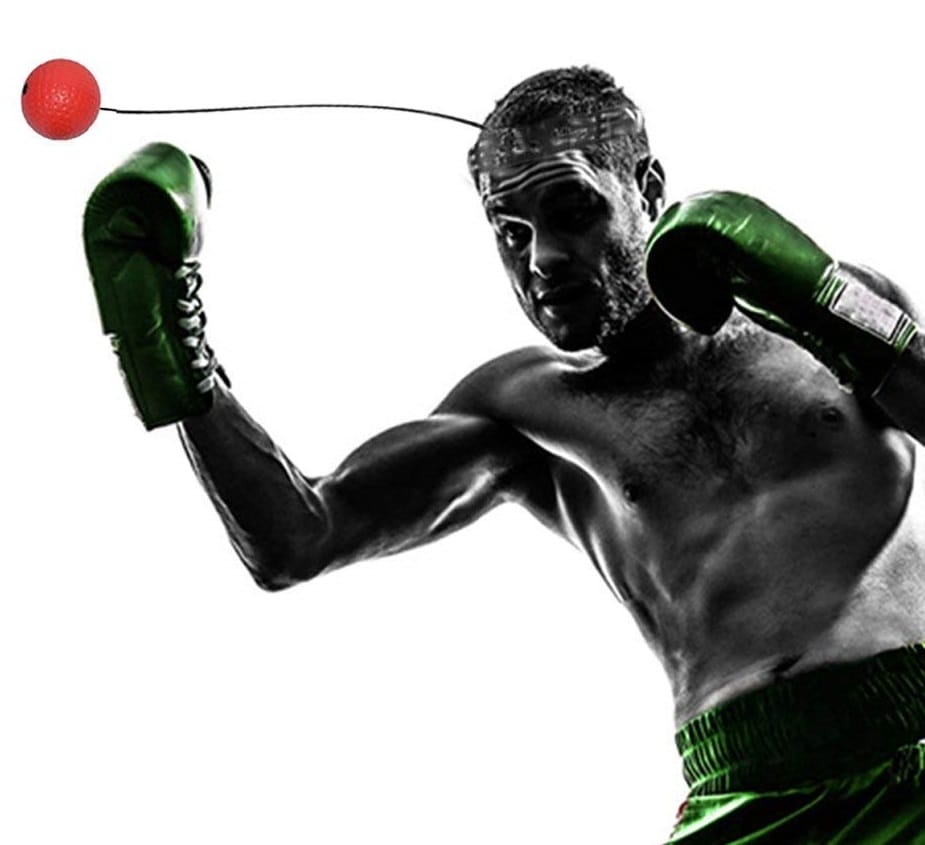 Technical Specifications.
Brand: KWOW
Model: Boxing Reflex Ball
Model Code: N/A
Manufacturer Code: N/A
EAN: N/A
ASIN: B07KXMX9JK
Compliance: N/A
Conclusion.
The KWOW Boxing Reflex Ball is one of the most ridiculous and pointless product that you can buy from Amazon. It's bloody stupid and will no doubt put a few purchasers into the care of the NHS, whether it be for broken facial bones, or re-constructive dental work. I had fun for about a minute until using the boxing ball started to beat me up. It's also hard to get into a rhythm to stop the ball from hitting you as the string is far too elasticated.
Overall, it's a stupid and a gimmicky product. Anything else being described by KWOW is a lie, it won't improve your boxing.
If you want the KWOW Boxing Reflex Ball for yourself, it's available for purchase only on Amazon. The RRP for this product is £7.99.
Product sample provided by KWOW in exchange for a detailed, unbiased review.
---
Thank you for taking the time to read my post. If you'd like to add a comment or thought on this post, please use the section below. I can also be contacted via the online contact form. Please subscribe for the latest reviews, news, and discounts. Please follow My Helpful Hints on Twitter, Instagram & Facebook too!