I've been very kindly sent some Kent and Stowe Garden Tools for review.  My garden was looking a bit overgrown and urgently needed some hard graft to put it back into shape, so I was grateful for this review to come along!
I've been sent 5 different products (Although the General-Purpose Lopper also comes with a Turbo Saw too, so really, it's 6) to test out and I will go on below in further detail about each one.
All together Kent and Stowe sent me some a General Lopper with Turbo Saw, Geared Hedge Shears, Edging Shears, Single Handed Grass Shears, and Professional Bypass Secateurs.
But are these tools any good? Will they be upto the job? Time to test them out!
Kent and Stowe Garden Tools.
All these Kent and Stowe Garden Tools carry a 5-year guarantee which covers you for use under normal domestic conditions against faulty workmanship or defective components when used for the purpose they were originally intended for.  But, you'll need to register your product with Kent and Stowe within 30 days of purchase to qualify, you can do this by clicking here.
As previously mentioned I've been sent a nice selection that would cover most domestic garden situations that should arise.
It's also worth me making a point of saying I'm no Alan Titmarsh and I'm a complete amateur when it comes to gardening.  But, I will try my best to give you an honest review of how I used each of these tools.  All the Kent and Stowe tools came well packaged and to assist you I would suggest you have a way of cutting cable ties upon receiving any ordered products, trust me they're packaged well!
General Purpose Lopper and Turbo Saw.
This lopper also features a saw, which when combined can tackled more heavy-duty branch cutting and removal.

The loppers are designed to reach into branches that would be otherwise out of reach or too large in diameter to cut with normal secateurs.  You get a lopper with a handle length of around 49.0cm.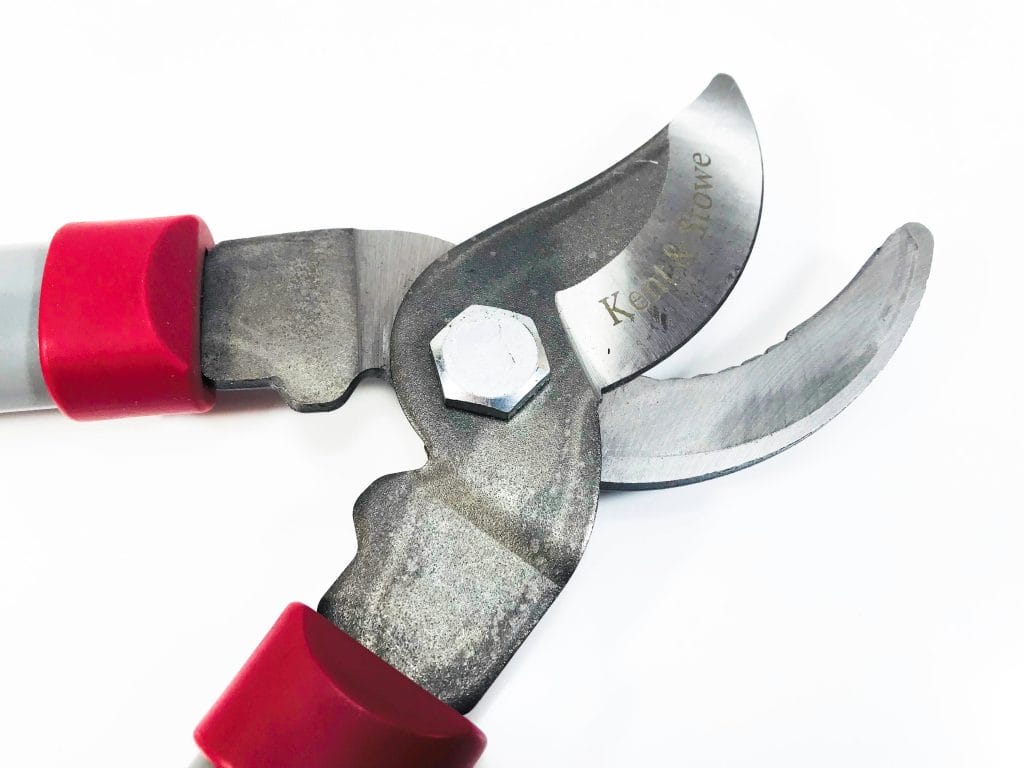 These loppers have two sharpened blades that make a clean and effortless cut.  The loppers are advertised as being able to cut through a branch with a 30mm diameter, but I managed to easily cut through branches upto 50mm in diameter with ease.
Turbo Saw.
You also get the Turbo Saw, I thought maybe this was a less superior product and Kent and Stowe were bulking it together with the lopper as a gesture of goodwill.  But, no this saw is actually very good!  It comes in its own holster and you can even attach it to a tool belt using the Velcro strap.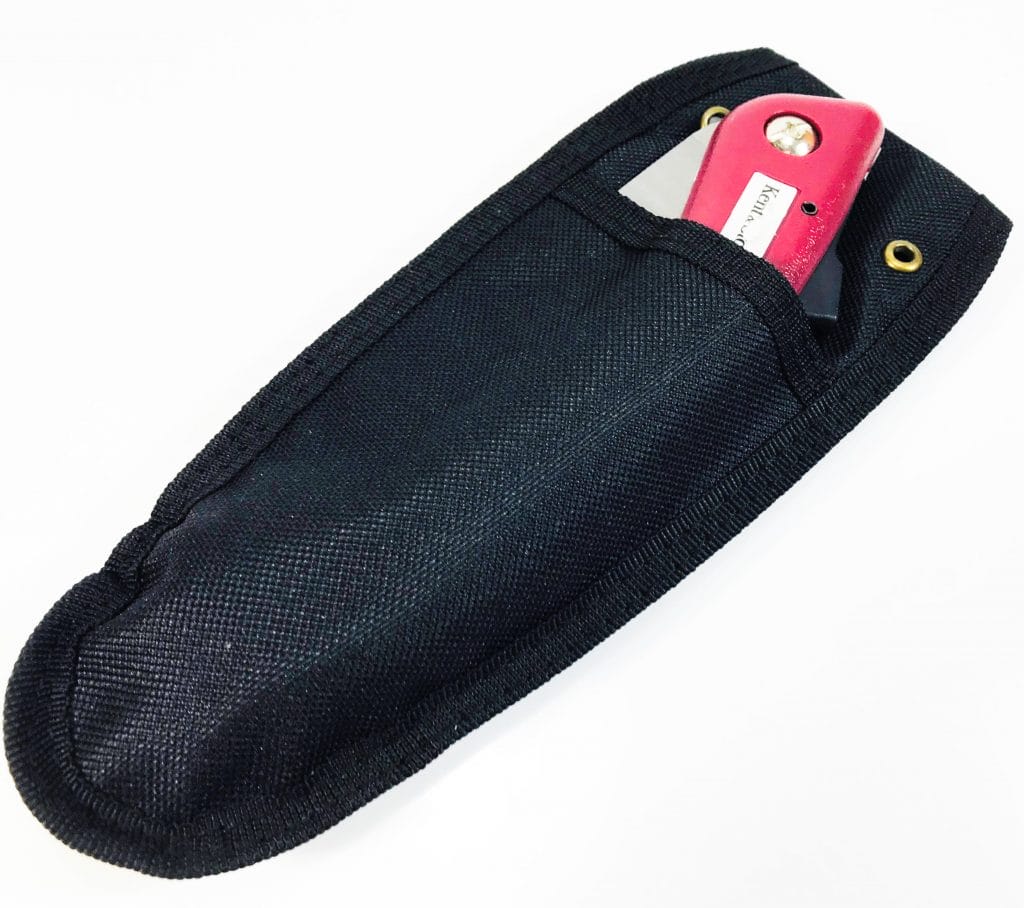 You get a safety lock button which prevent the saw from popping up and potentially hurting you.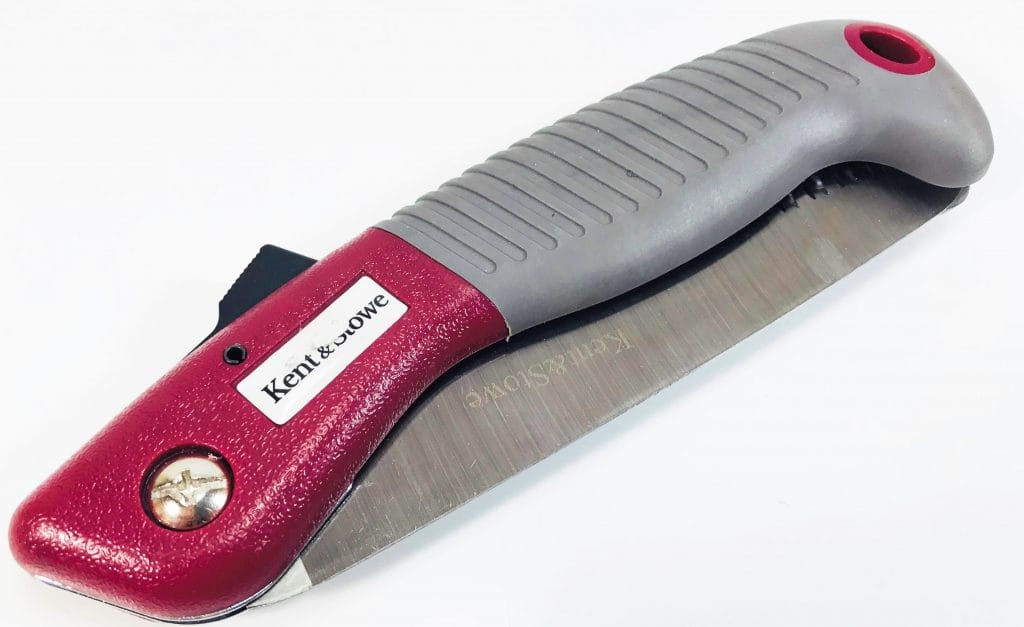 To open the saw, you need to press the button and with your hand gently pull the blade upward.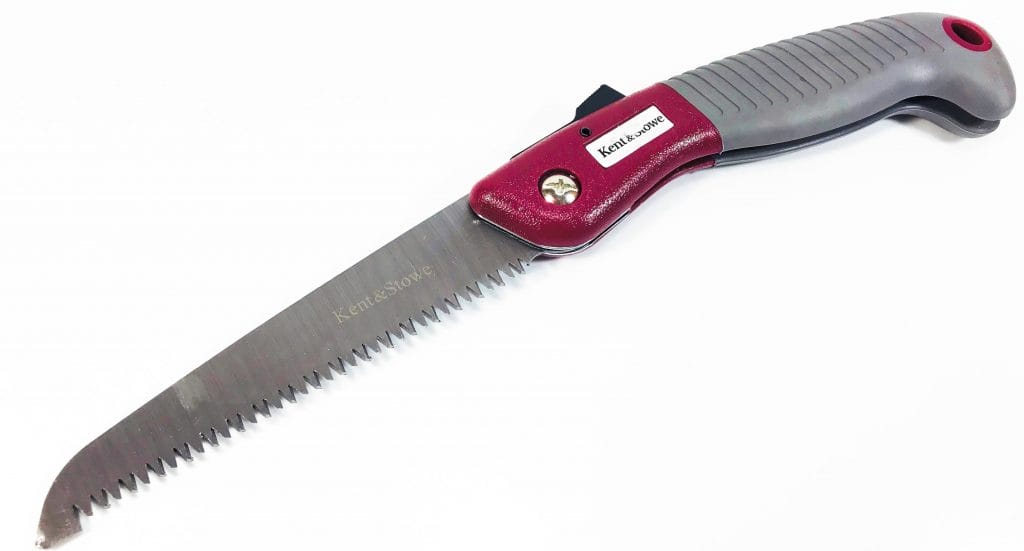 Upon first handling the blade feels flimsy and flexible, but trust me, this saw is excellent.  It cuts through branches with a diameter of 140mm easily and without snagging either.  Honestly, it takes minimal effort to cut through thick branches.  The blade has a total length of around 14.0cm and features a triple cutting tooth design.

Geared Hedge Shears.
These shears have a geared mechanism that are designed to give you 40% added strength.  Making very light work of more tougher gardening tasks.

The unique wavy designed blades are designed to stop branches slipping down the blade whilst cutting.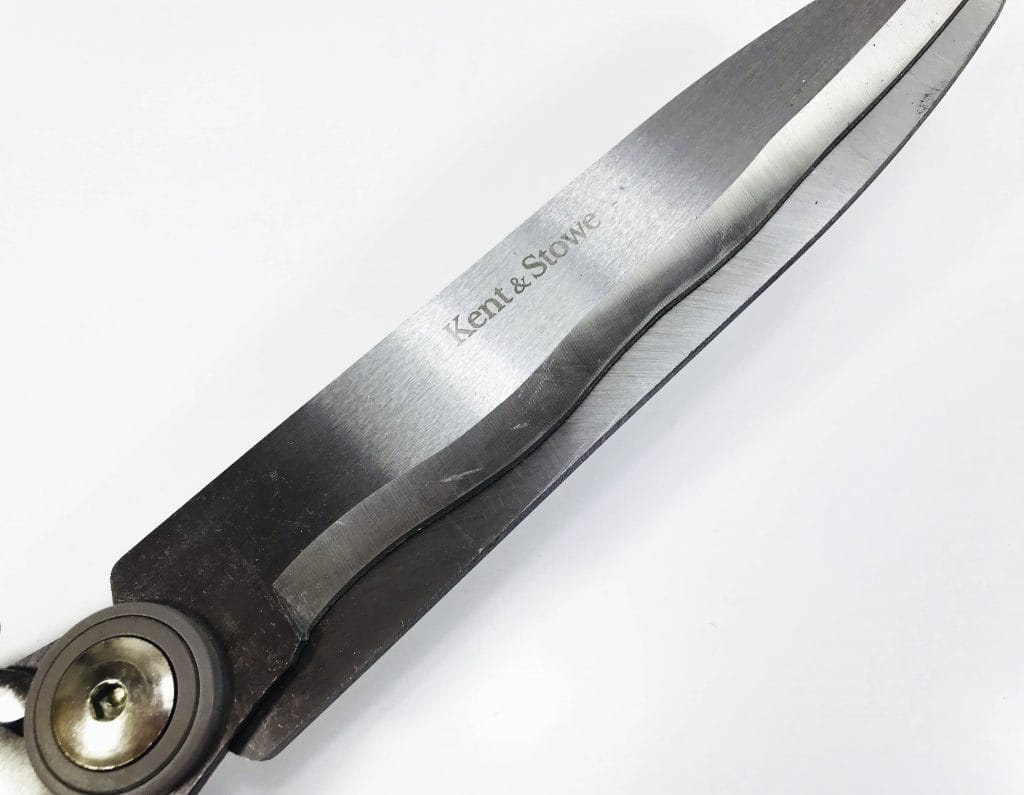 You get high quality non-stick carbon steel blades with a length of around 21.0cm.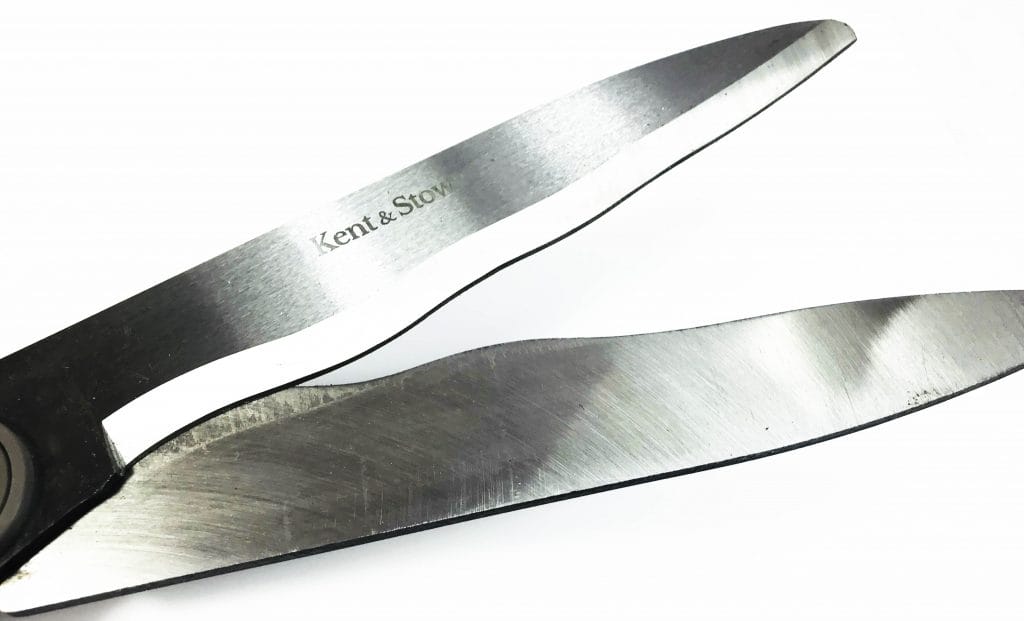 I found these shears to be great at first.  But, after a while I noticed them locking together when trying to open them.  I had to loosen the Allen Bolt in the centre and I found a foreign object (A thorn I think) had managed to wedge itself into the mechanism, once removed these worked great again.  So, if this happen to you it's a quick fix and you're good to go again!
Edging Shears.
OK, I'm going to be perfectly honest here.  I had no idea what edging shears were or what they were used for.  But I soon found out and will always be using them every time I cut the lawn.  I have a paving slab path running through my lawn and these cut through the grass overgrowing onto the slabs with ease and left me with a perfectly cut and straight line running down my garden.  It not only left me completely satisfied with the finished result but now I have a new tool that I will be looking forward to using over again!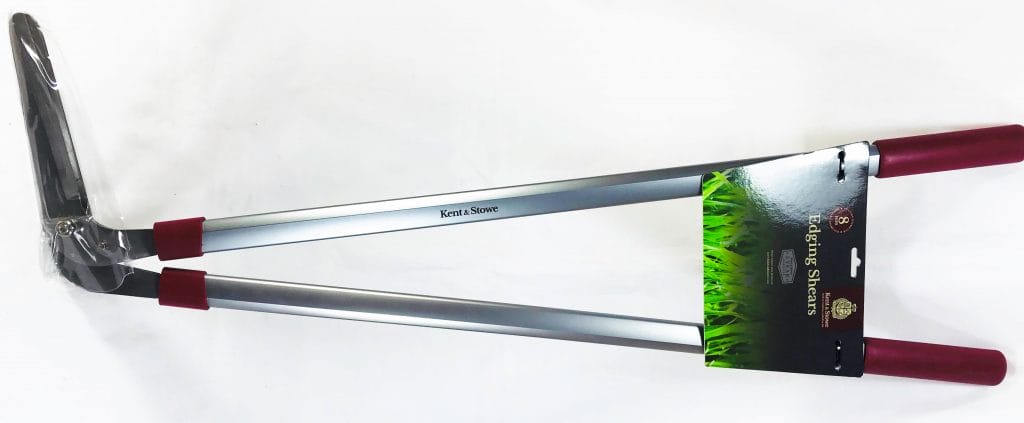 These shears again feature Kent and Stowe's non-stick carbon steel blades.  They provide an accurate and clean cut around your paving, borders and flower beds.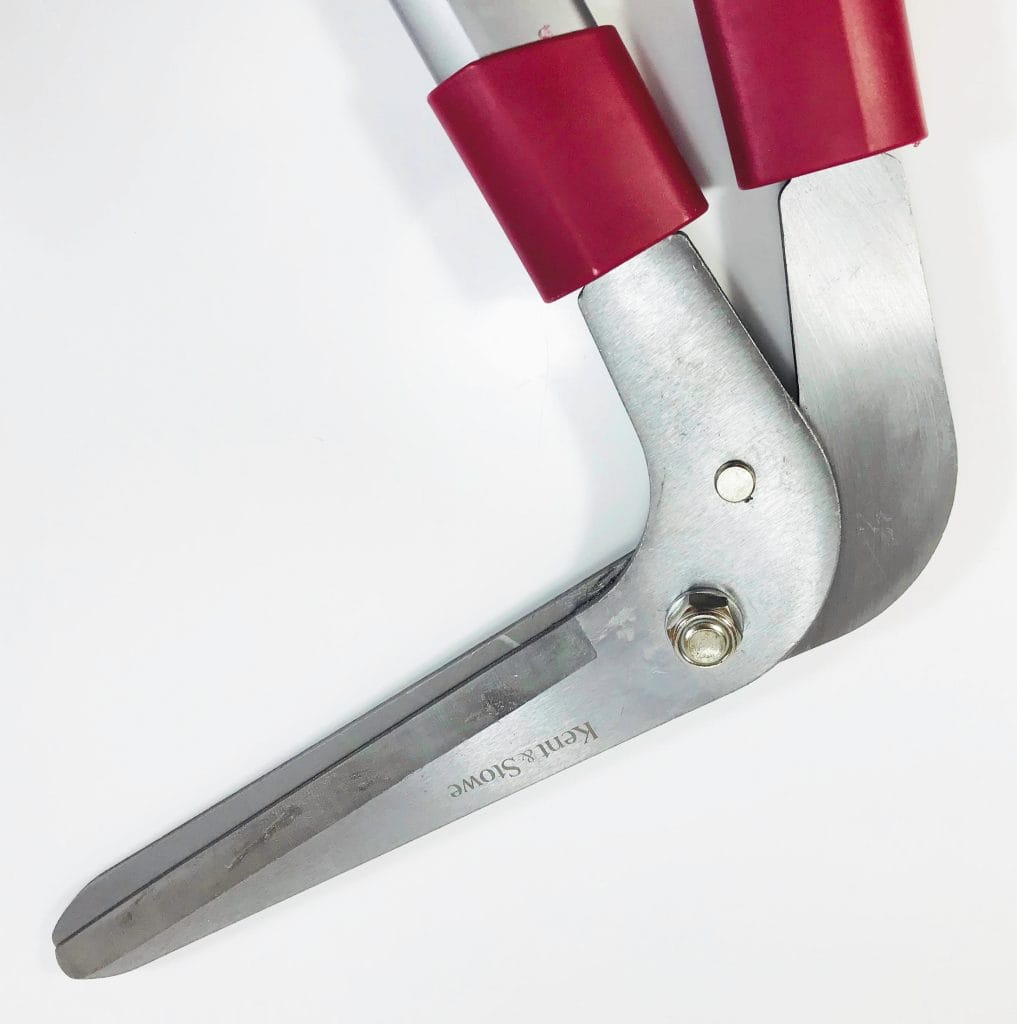 The extra-long (Which are the perfect height for me, I didn't have to bend down and hurt my back) handles are made with lightweight Aluminium tubing and have a length of around 80.0cm.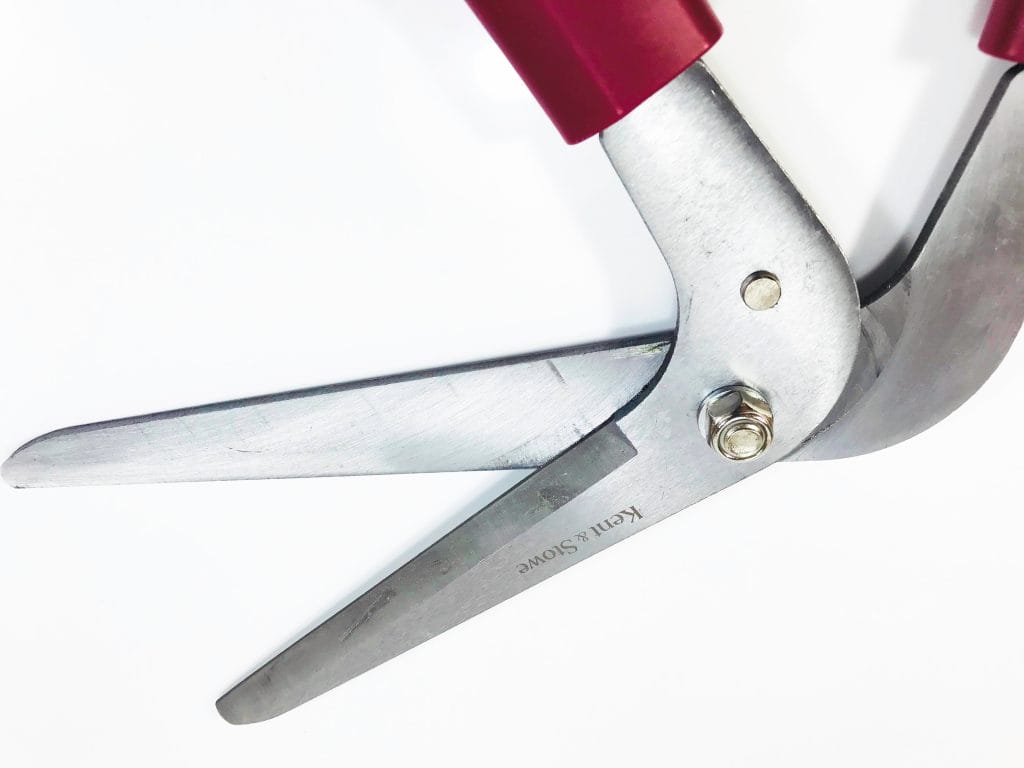 I found the blades were sharp and cut through the over-growing grass so easily.  In fact, sometimes I was able to simply open them up and push it along the edge and get a neat cut!
Single Handed Grass Shears.
These shears are designed to be used with only one hand and feature a scissor cutting action for fast and fine cutting.

You get a strong thumb-operated locking catch for easy and safe storage and ergonomic comfort grip handles too.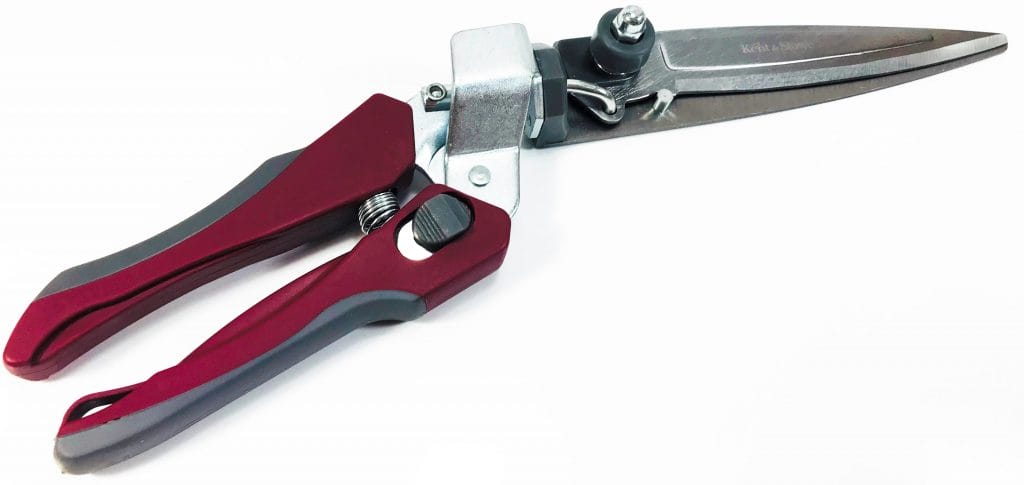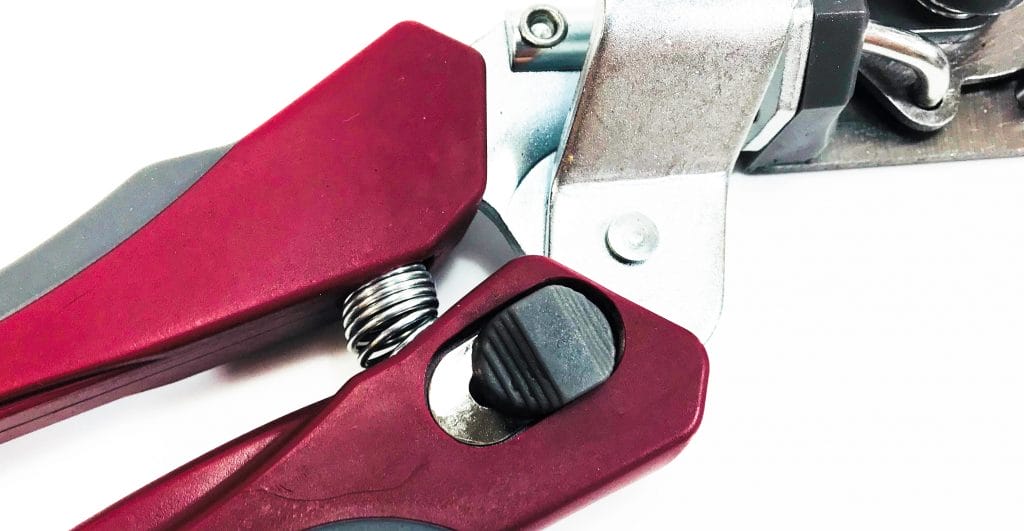 The cutting blades have a length of around 14.0cm.  These shears are designed for accurate and precise cutting of grass in difficult to reach areas and have a 4mm cutting ability.
For me though upon first use these completely stopped working and malfunctioned.  The mechanism of the blades came away and even when popped back in kept coming away every time.
I contacted Kent and Stowe and they sent me a replacement within a week for free without even a quibble!  That's what I call fantastic customer service.  And, my new pair works brilliantly.  I can edge along my garden without having to use my electric trimmer.  I still can't get over though the excellent customer service, one moment I've got a broken tool, and the next they've sent me a replacement.
Professional Bypass Secateurs.
These secateurs are made from high-quality SK5 carbon steel.  You get rubber cushioned shock absorption and a wire-cutting notch that can easily and effortless cut through garden wire.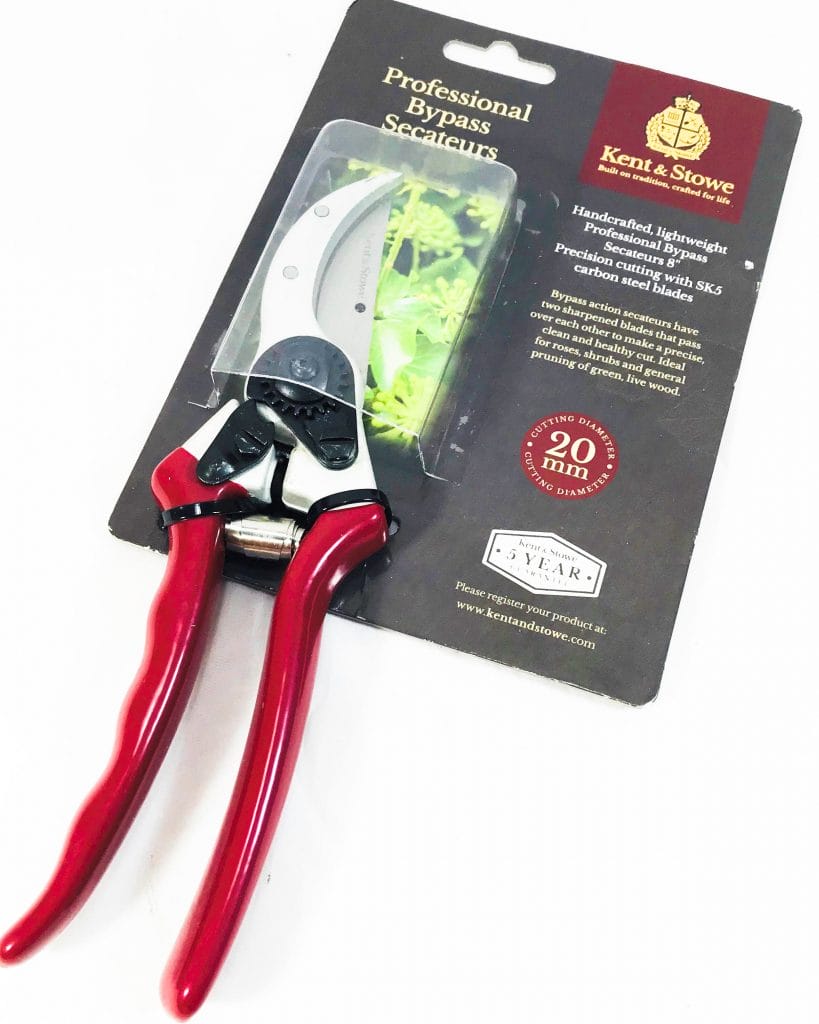 You can easily cut though shrubs and general pruning and the sap groove also directs the sap away which prevents it from sticking on your blades.

You're also able to cut though almost anything with a maximum diameter of 20mm, the blade is sharp and makes light work of any cutting or pruning task.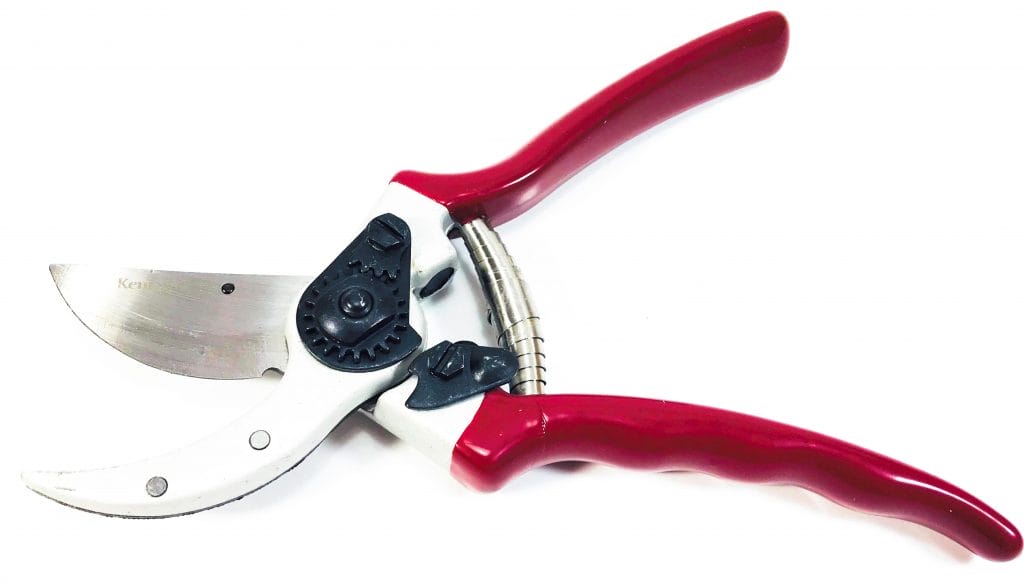 I found these secateurs to be very good.  I used them to remove some wild growing Bramble with complete ease, I was also able to cut right down to the bottom of the stem without any issues at all.  These are great and very sharp!
Conclusion.
As I've previously mentioned, I'm not an avid or devoted gardener but these tools not only do a fantastic job, they also inspire you to do more work in your garden.
I was very impressed by the customer service team, they replaced my original grass shears so effortlessly! Even the postage to me was free!
I'm also impressed with the 5-year guarantee too, normally companies hit you with a standard 12 month and it's kind of tough luck after that period.  But you get a real sense of quality workmanship from Kent and Stowe and know that these tools have been designed to last.
I have no issues whatsoever in recommend Kent and Stowe to you.  And, in fact I love these tools, my garden might even start to look a bit more presentable, now I have no more excuses!
You can purchase these and many more tools from selected stocklists, to find your nearest stocklist click here.
If you want the Kent and Stowe Garden Tools for yourself, they're available for purchase only on Amazon.
Product sample provided by Kent and Stowe in exchange for a detailed, unbiased review.
---
Thank you for taking the time to read my post. If you'd like to add a comment or thought on this post, please use the section below. I can also be contacted via the online contact form. Please subscribe for the latest reviews, news, and discounts. Please follow My Helpful Hints on Twitter, Instagram & Facebook too!
Kent and Stowe Garden Tools