Today I'm going to be reviewing the Kano Pixel Kit. Follow the manual and build pixel board and afterwards learn to code using Kano's free software.
You can create custom light displays and images using the 128 LED lights which gives you 16 million colour combinations. You can also use it any platform including; Mac, PC, Linux and any Kano Computer Kit.
I've previously built and reviewed the Kano Computer Kit Touch so I'm really looking forward to building and coding this pixel kit.
How easy is it to build? What is the software like to use? Time to test it out!
Packaging.
The Kano Pixel Kit comes packaged very neatly in a Red cardboard box which features product images and specifications printed on it. One edge features a magnetic closure too! The box measures 28.0cm x 20.0cm x 5.0cm and weighs 610G.
Inside the box your pixel kit is heavily protected with foam!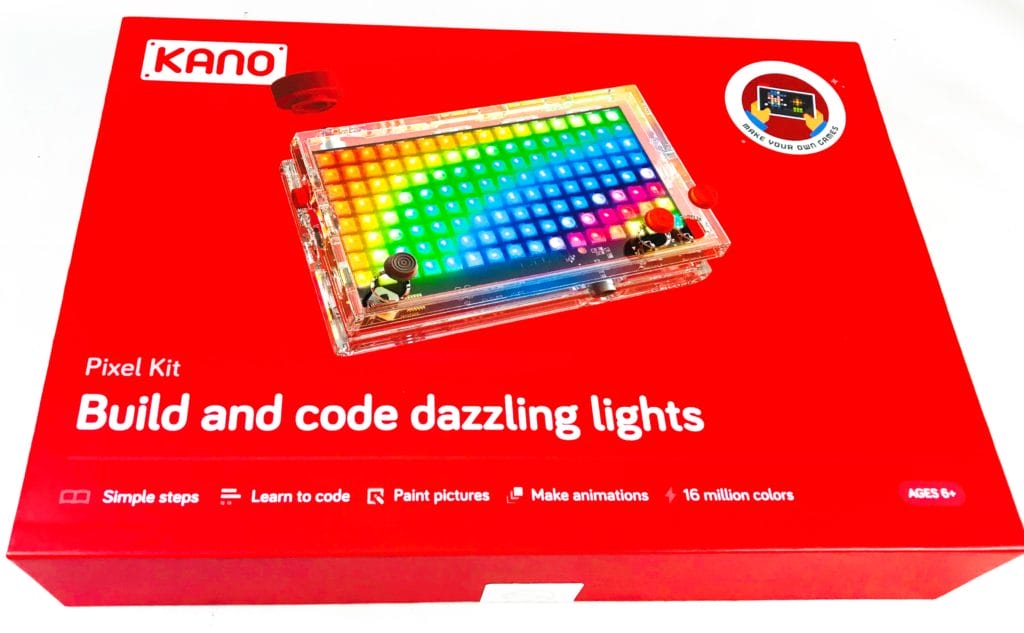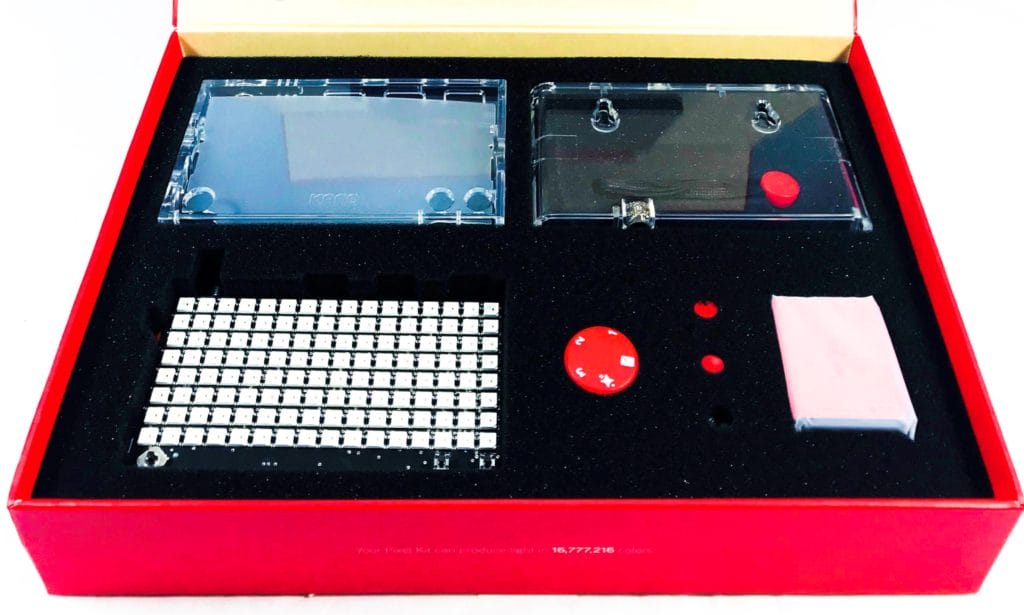 Contents.
You get the following inside your Kano Pixel Kit. 1x PCB/Light Board, 1x Battery, 1x Custom Case, 2x Control Buttons, 1x Control Dial, 1x Micro USB Cable, 1x Carry Strap, 1x Illustrated User Guide, 2x Sheets of Kano Stickers.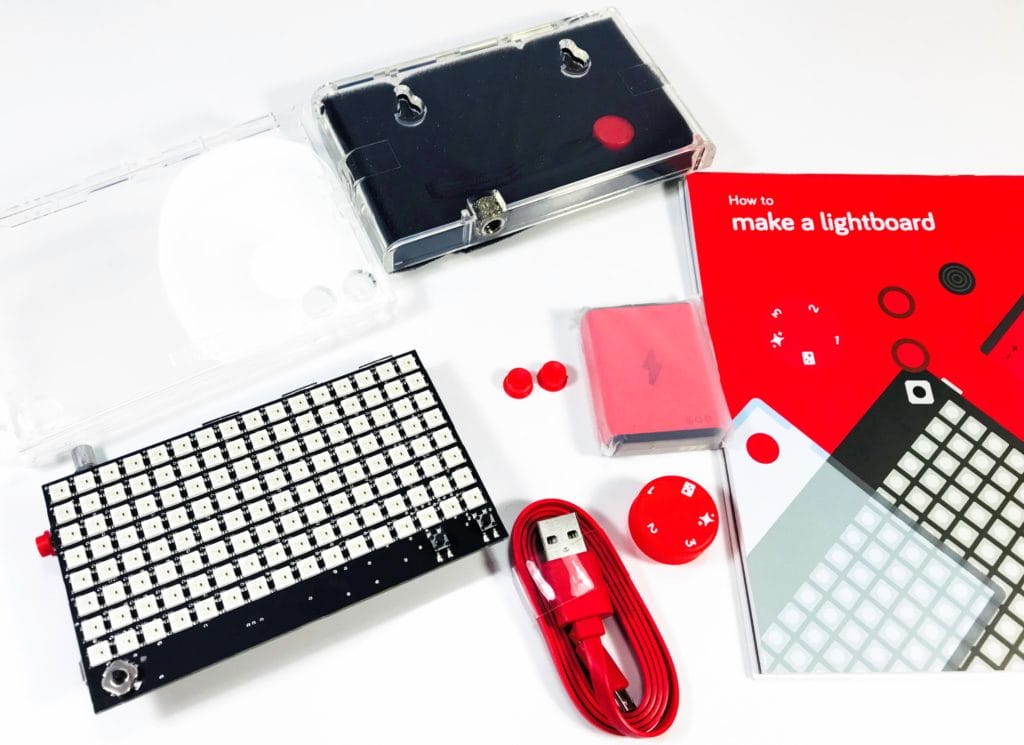 Kano Pixel Kit.
The Kano Pixel Kit is a two-part system. The first being the actual learning of each hardware component and by following an illustrated step-by-step guide. The second part is the software part, where you can learn and code pictures, animated displays, build games etc.
I mentioned in a previous Kano review how the guide reminds me of a Lego instruction and how easy it is to follow along.
The Pixel Kit literally takes no to time to construct, in fact you'll be up and running in around 15 minutes.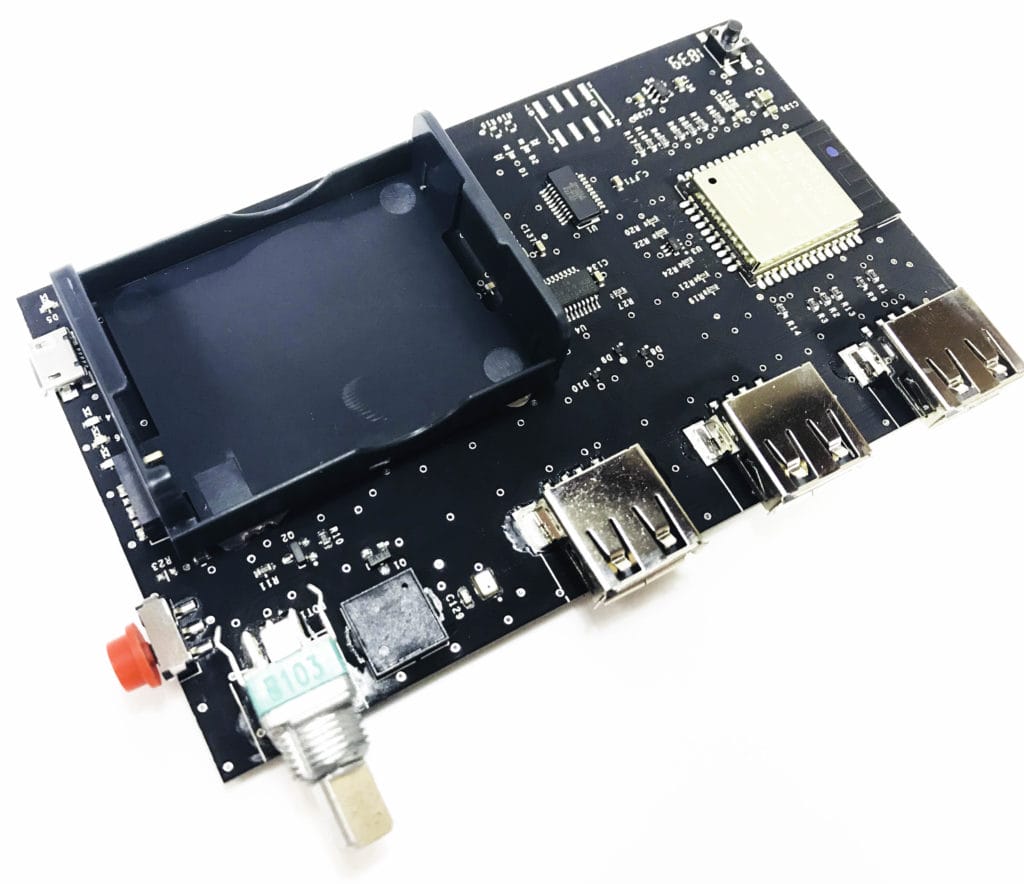 Once built the Kano Pixel Kit features 3 USB ports, 1x Joystick Button, 2x Control Buttons, and 1x Dial. There's also a screw mount if you decide to attach onto a tripod mount and two cut-outs on the reverse if you want to mount it to a wall too.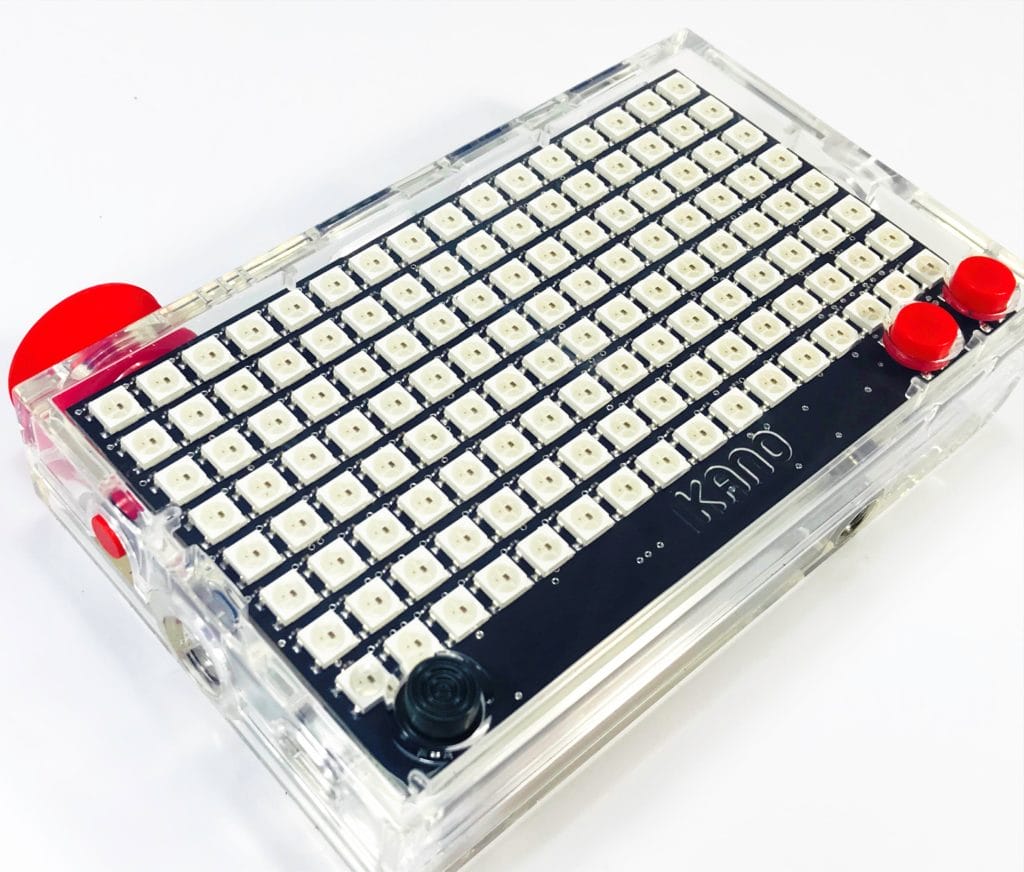 The build was extremely easy and well put together, the outer case feels good quality and all the components fit well. The Kano Pixel Kit comes with a rechargeable battery and you'll need to give it a charge using any 5V DC power source.
Downloading the Kano App.
Once built, you'll now need to learn to code your Pixel Kit. To do this you'll need to download the free software from Kano. This can be done two ways. You can go to https://kano.me/app on you Laptop or PC and follow the onscreen instructions. Or, you can plug in the Micro USB Cable (Which has a length of 78.0cm) into your Laptop or PC and not only charge your Pixel Kit but download the software directly.
You'll need to power on the Kano Pixel Kit by sliding the power button to the on position to download the software using the cable option.
The Kano app should automatically launch.
When the app opens, you'll need to enter your name and then select Pixel Kit. A video will then play to show your kit! Simply follow the onscreen instructions. You'll need to select and connect the Kano Pixel Kit to your WiFi.
Learn to Code.
Now it's time to learn how to code your Kano Pixel Kit. You get a serious of basic challenges that will make you more familiar with the whole concept of coding and get you acclimatised to your Pixel Kit.
You'll learn basic commands and then progress onto creating a loop. All this is done by an easy step-by-step onscreen guide.
I found the whole user experience fun and very educational.
Until… The app kept crashing and exiting on itself. It's very frustrating and you'll find yourself opening the app again and again. Eventually though you'll be able to continue and create some wonderful code.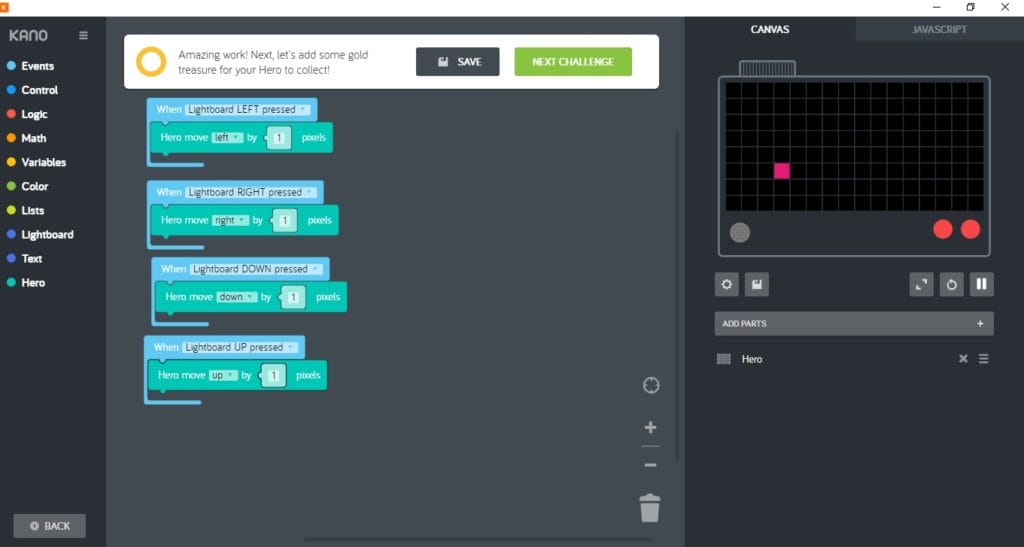 I managed to create a game using code and it worked! There's so much you can do (as long as the app doesn't' crash) and you'll be custom creating your own stuff in next to no time.
Technical Specifications.
Brand: Kano
Model: Pixel Kit
Model Code: 1003
EAN: 5060402800740
Processor:  Dual Core 240MHz
Lights: 128 RGB LEDs. 16×8 grid
SRAM: 520kb
USB: 3 USB ports. 1 Micro-USB ports
Wi-Fi: 802.11n Wireless LAN
Microphone: MEMS Technology. Omnidirectional
Battery: 1,550 mAh Lithium (Rechargeable)
Battery Life: 3 Hours
Memory: 16mb Flash
Compliance: CE, FCC
Conclusion.
I love the whole Kano product range, it's no secret, but the Kano Pixel Kit is a rather mixed review for me. I love the simplicity of the actual build, but the software is a big let-down. It constantly crashes and becomes easily unstable. A massive part of the Pixel Kit is the coding aspect of the package. But with an unreliable software package this build becomes unusable and frustrating. It's a real shame though, as when the software works, it's very easy to follow along and makes coding both fun and educational.
I certainly enjoyed creating a light show and my treasure game.
I think Kano might want to see as to why the app keeps crashing and possibly investigate upgrading what it is that's creating this issue.
Overall, despite the technical issues on the Kano app, the Pixel kit is still very enjoyable and perfect for anyone, not just kids to learn the basics of code.
If you want the Kano Pixel Kit for yourself, it's available for purchase only on the Kano website. The RRP for this product is £79.99.
Product sample provided by Kano in exchange for a detailed, unbiased review.
---
Thank you for taking the time to read my post. If you'd like to add a comment or thought on this post, please use the section below. I can also be contacted via the online contact form. Please subscribe for the latest reviews, news, and discounts. Please follow My Helpful Hints on Twitter, Instagram & Facebook too!