I have another Kano kit to review, this time it's the Kano Motion Sensor Kit. This kit is one of the easiest and quickest Kano kits to construct.
And like other kits from the Kano product catalogue, once finished you'll learn all about code and enjoy your creation.
The motion sensor kit will detect both distance and direction using infrared sensing technology and suitable for ages 6+.
I've reviewed other Kano kits on this site previously and every time I've thoroughly enjoyed the whole concept.
Will this kit be any different? What about value for money? Time to test it out!
Packaging and Contents.
The Kano Motion Sensor Kit comes packaged very neatly in a small Blue cardboard box which features product images and specifications printed on it. One edge features a magnetic closure too! The box measures 14.0cm x 10.5cm x 2.8cm and weighs 135G.
Inside the box your pixel kit is heavily protected with foam!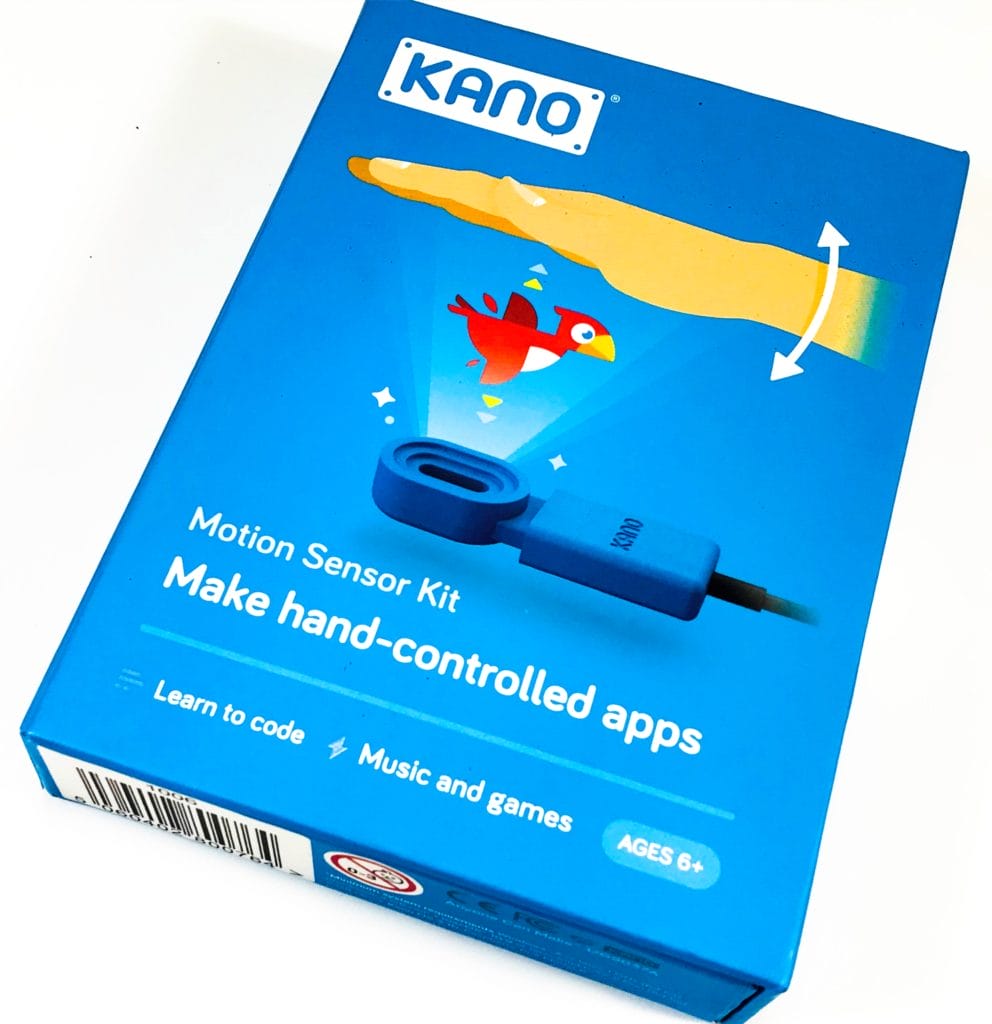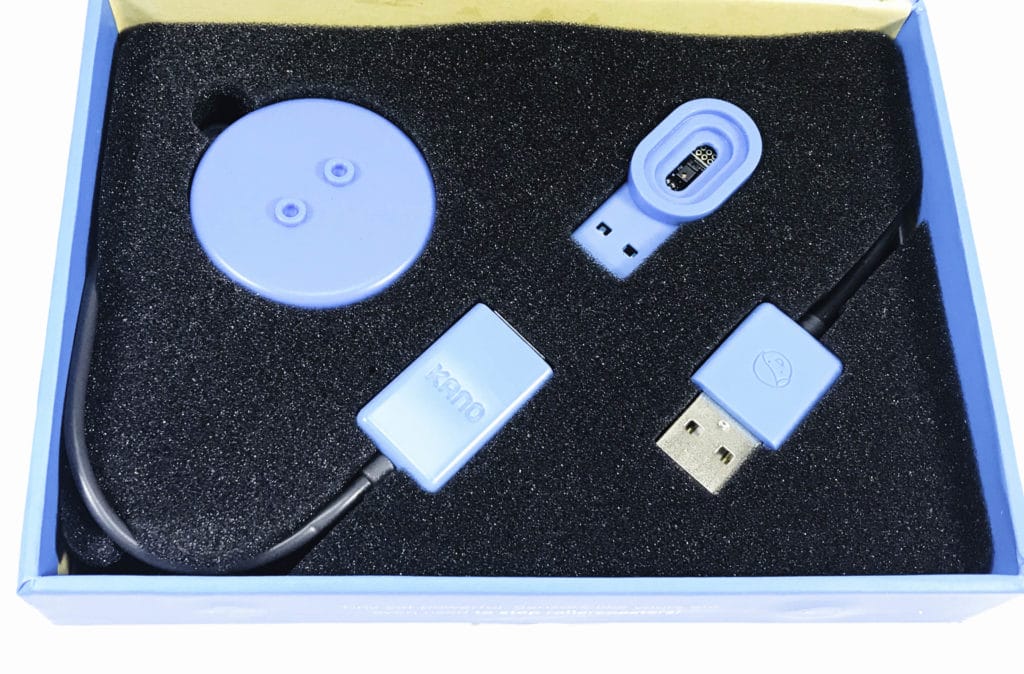 The internal contents include; 1x Motion Sensor, 1x USB Cable, 1x Suction Cup, 2x Sheets of Stickers, 1x Illustrated Instruction Guide.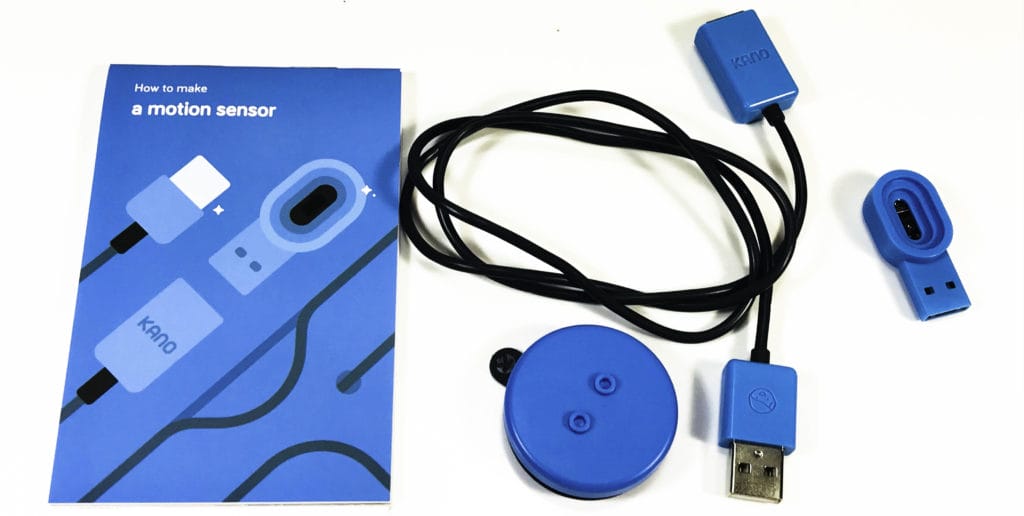 Kano Motion Sensor Kit.
The Kano Motion Sensor Kit is Blue in colour and is made from plastic materials. As with all Kano products this kit is a two-part system. The first being the actual building of the kit, and the second part is learning how to use it.
I've mentioned in all my previous Kano reviews how the guide reminds me of a Lego instruction and how easy it is to follow along.
The Motion Sensor Kit literally takes no to time to construct, in fact you'll be up and running in around 2 minutes.

Once built the Kano Motion Sensor Kit features a USB Cable (Which has a length of 82.0cm) and a suction cup for sticking your kit onto any smooth surface.
Downloading the Kano App.
As mentioned above the Kano Motion Sensor Kit is a two-part system. So, to enjoy the kit fully you need to download the free app from Kano. This can be done by visiting https://kano.me/app and select the option for Motion Sensor Kit. Next, select your operating system and download, that's it!
Once downloaded you'll need to sign up for a free Kano account, or sign into your existing account if you have one.
Now locate the option for Motion Sensor Kit and press 'Add a Kit'. You'll now be taken through a tutorial step-by-step guide. Follow along, it's very simple and has been designed for kids aged from 6+.
After plugging it in your kit will start automatically downloading an update, this can take some time to complete. You'll need to ensure the kit and your laptop remain connected during this time.
Learn to Code.
Now it's time to learn how to code your Kano Motion Sensor Kit. You get a serious of basic challenges that will make you more familiar with the whole concept of coding and get you acclimatised to your Motion Sensor Kit.
I found the whole user experience fun and very educational.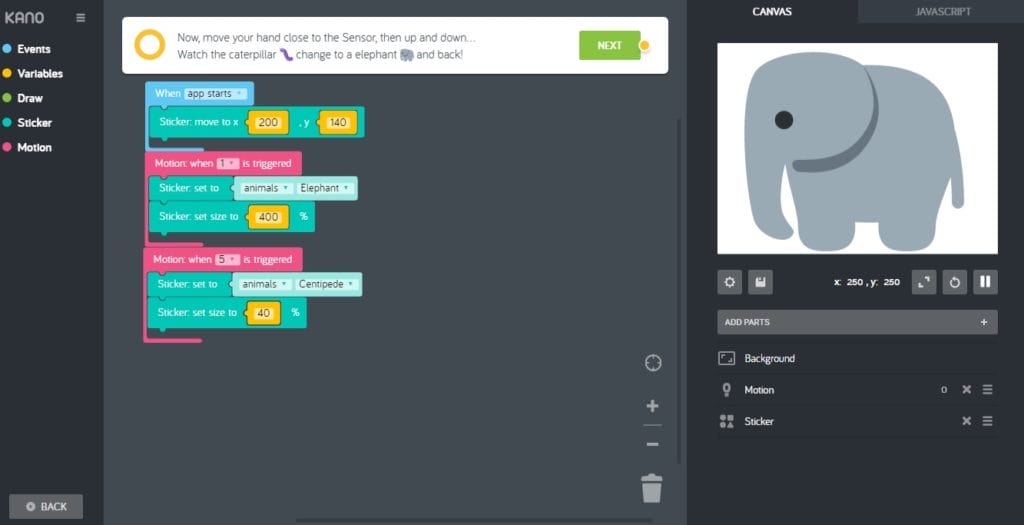 You follow along and fit the required coding elements together like a jigsaw puzzle and use your hand to change the picture to your requirements.
There're are many different challenges for you to learn and create, all are simple to follow along with too.
Technical Specifications.
Brand: Kano
Model: Motion Sensor Kit
Model Code: 1006
EAN: 5060402800764
Board: 48Mhz 32-bit Microcontroller
Connectivity: USB Port
Sensor: Proximity Sensor, Gesture Sensor
Control: Proximity Detection, Gesture Detection
Requires Laptop or Computer: OS X, or Windows 7 and above Kano Computer with Raspberry Pi 3
Compliance: CE, FCC
Conclusion.
I really like the Kano Motion Sensor Kit. It's a very basic kit in terms of learning to create with code. In fact, I suggest it for first-time users who want to learn the basics of code. The other kits from Kano are more advanced and require more technical and coding basics in order to use them correctly. The Motion Sensor Kit is probably the most suited kit for younger kids as it's much easier to assemble and learn coding.
Once they've mastered this kit then they'll be able to progress onto the other kits Kano have available. The app can be used for all the kits too, so you can save and progress on further.
The only thing I can see that requires improving in this kit is the suction cup, it's very weak and comes loose easily and doesn't stick onto a wooden surface easily. This can be annoying as your trying to gesture over a sensor that comes loose. But aside from that I highly recommend this kit. It's great for younger kids and is good value for money.
If you want the Kano Motion Sensor Kit for yourself, it's available for purchase only on Amazon and on the Kano website. The RRP for this product is £29.99.
Product sample provided by Kano in exchange for a detailed, unbiased review.
---
Thank you for taking the time to read my post. If you'd like to add a comment or thought on this post, please use the section below. I can also be contacted via the online contact form. Please subscribe for the latest reviews, news, and discounts. Please follow My Helpful Hints on Twitter, Instagram & Facebook too!