The Hocent HR Fitness Tracker is activity fitness tracker that will record your daily steps, calories burnt, and heart rate all in a colourful LED displayed watch.
You get the latest nRF 52832 Central Processing Unit that will make quick decisive calculations.
You'll also be able to see any incoming calls, texts, and even social media updates on the brilliant and clear OLED touch sensitive screen.
But is this tracker any good? How easy is it to use? Time to test it out!
Packaging.
The Hocent HR Fitness Tracker comes packaged in a Black cardboard box, on the reverse there are three QR codes for downloading the WearHealth app.  The box measures 13.5cm x 9.5cm x 3.0cm and weighs 100G.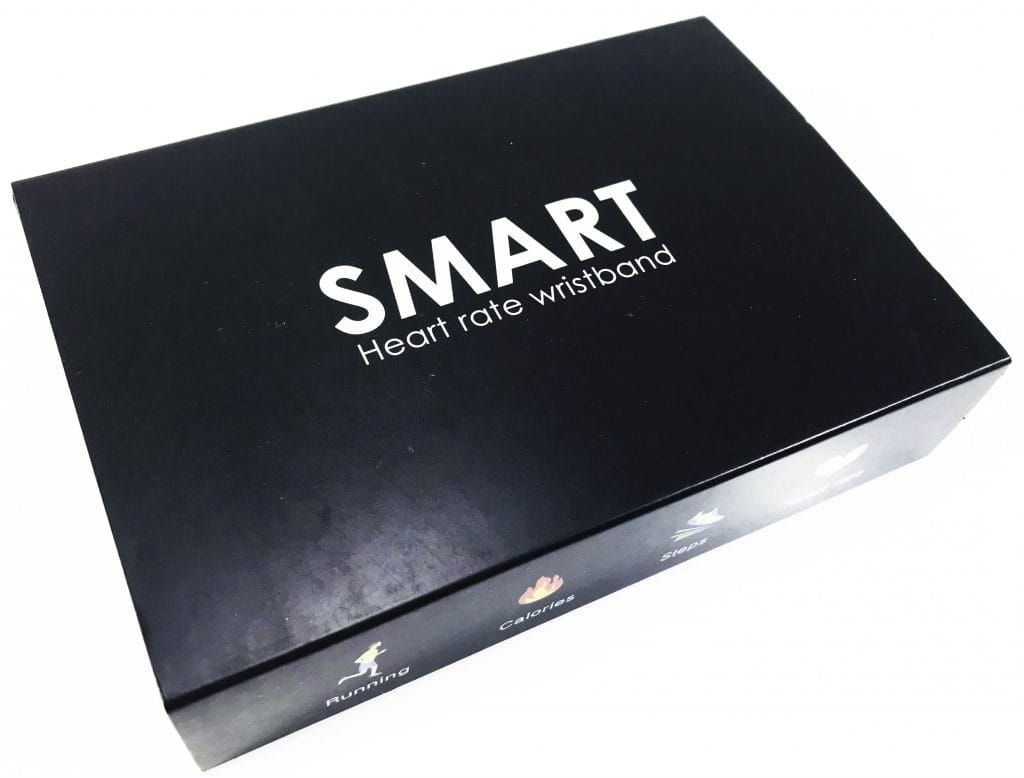 Contents.
Upon opening the Hocent HR Fitness Tracker box you will find the following items. 1x Fitness Tracker, 1x USB Charger, 1x English User Guide.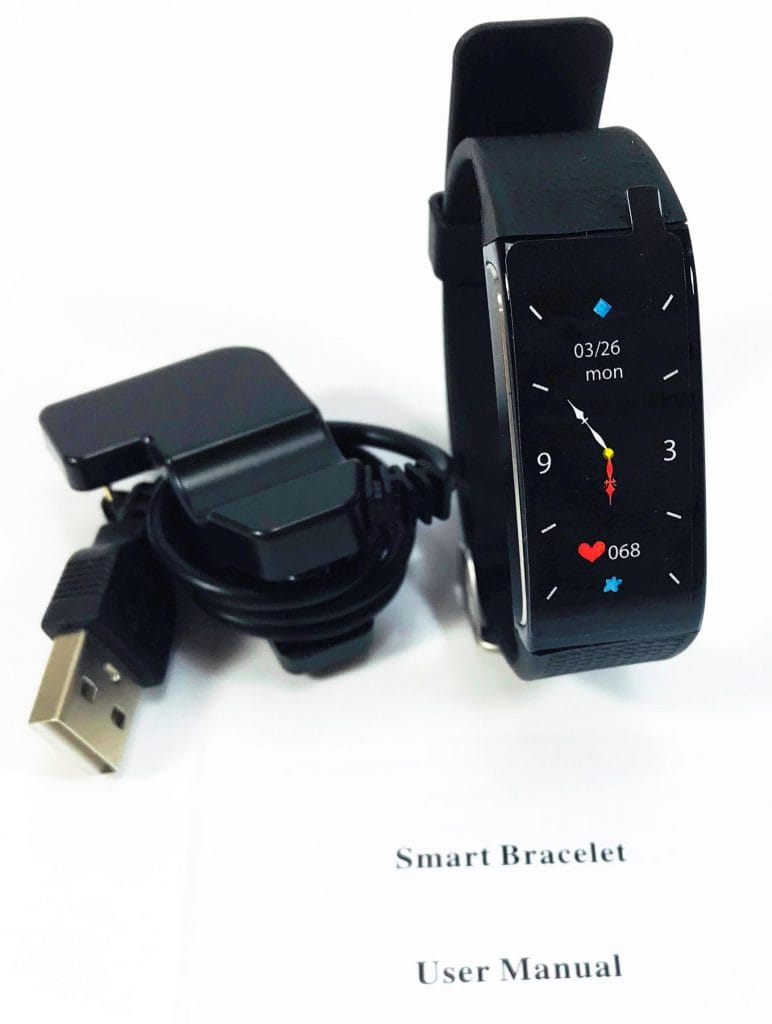 Hocent HR Fitness Tracker.
The Hocent HR Fitness Tracker is Black in colour with small Chrome detailing and features a Matt textured finished Thermoplastic Polyurethane (TPU) strap.  The main focal area features an OLED screen which measures 4.0cm x 1.7cm and the strap can fit a wrist circumference anywhere from 14.0cm to 22.0cm and weighs 25G.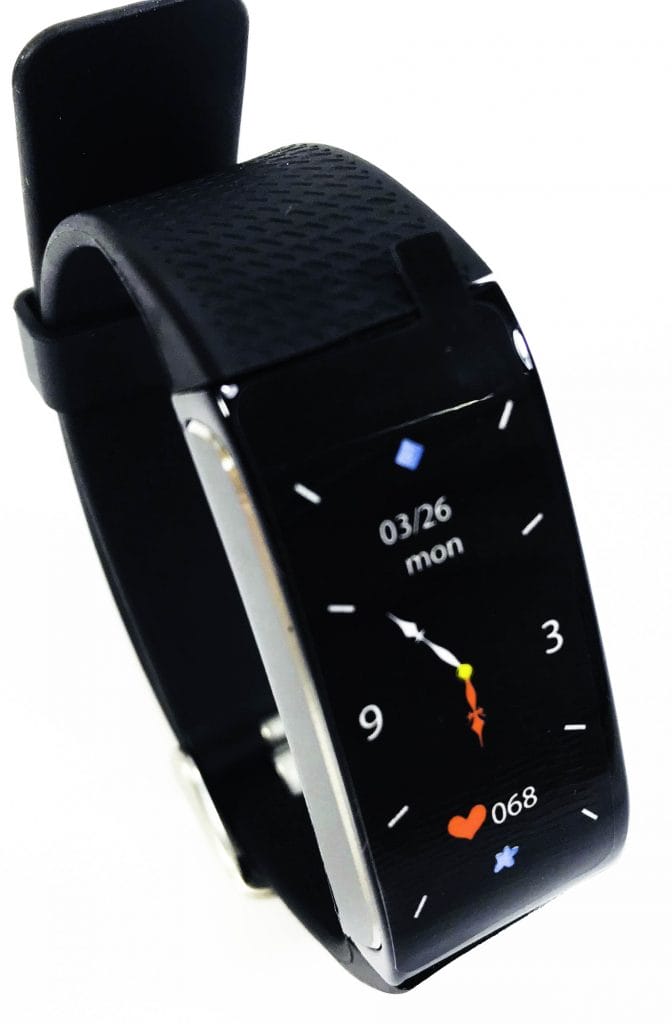 The strap itself fits like a traditional style watch strap, you get multiple holes for the clasp to fit into. The fitness tracker needs to be secure against your wrist but without too much pressure or you'll end up getting false heart rate readings.
The Hocent tracker features a slightly curved design that fits neatly over your wrist without feeling too bulky and oversized.
The OLED screen features coloured moving graphics that not only look cool but ensure you can see the screen in all types of light levels, night or day!
The heart rate sensor is located on the underside of the OLED screen, this sensor is used to monitor and record your heart rate in Beats per Minute (BPM).  You can also record your blood pressure too; this reading will be displayed in millimetres of mercury (mmHG).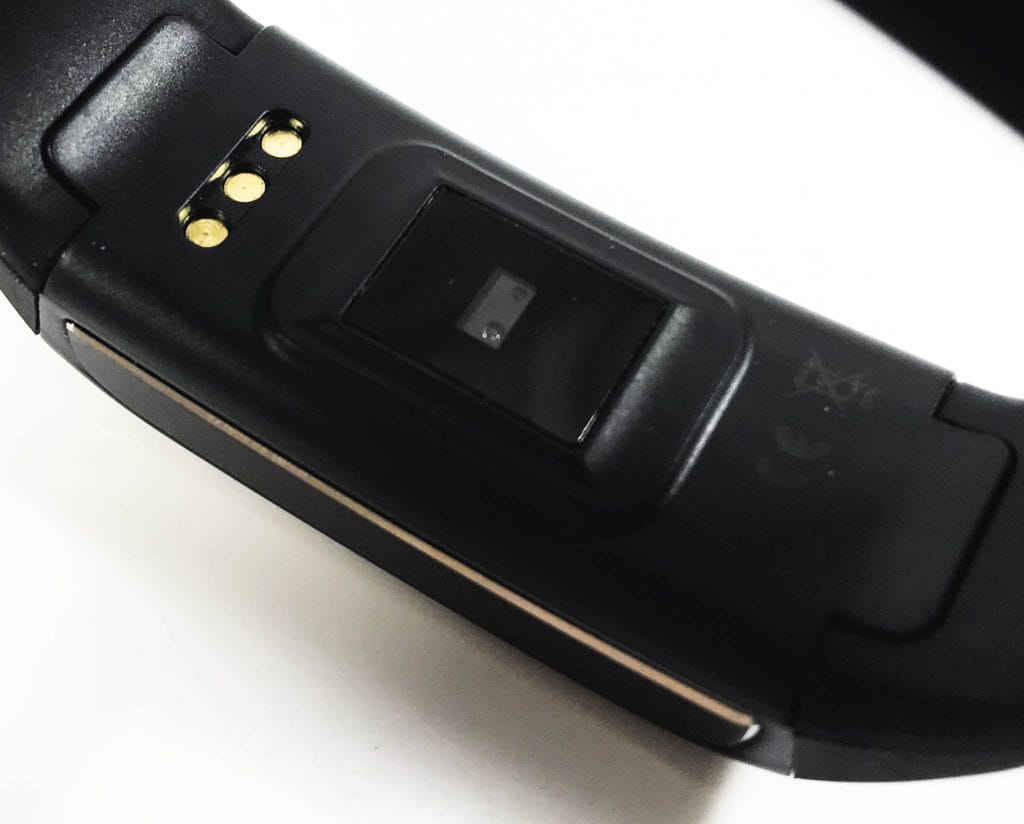 Setting up the Fitness Tracker.
The first task you'll need to do is give the Hocent tracker a charge.  Charging is done by using the supplied 3 pin connector cable.  You simply clip the cable onto the 3 pins on the underside of the tracker and plug the USB cable into any 5V DC power outlet.  You can use a laptop, USB power adapter, your T.V, basically anything with a 5V rating!
The charger cable measures 34.0cm in length and the battery icon will light up along with a vibration of the tracker to indicate correct polarity and charge position.  The battery takes around 1.5 hours to fully charge, and will last upto 12 days!
Your next challenge is to download the app that is required to operate the Hocent tracker.  It's called WearHealth.
WearHealth App.
You'll now need to download the WearHealth app that accompanies the tracker and its available to download for free from the app store for iOS users and the Google Play Store for Android device users.  You can even scan the displayed QR codes to get straight to it if you prefer.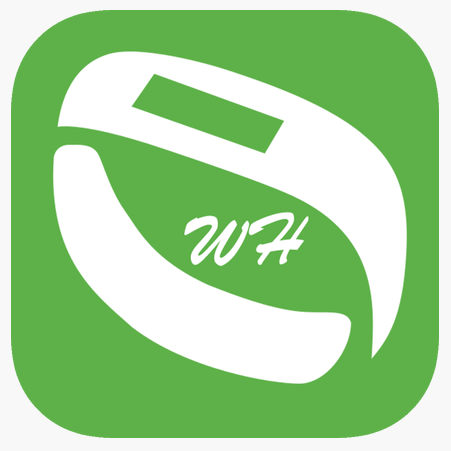 Please note:  The Hocent HR Fitness Tracker requires a minimum operating system of iOS 8.2 or above for iPhone users and Android 4.4 for Android smartphone users.  You'll need to ensure that your device supports a Bluetooth connection of 4.0 or above!
Now you'll need to launch the app.  Opening launching you'll need to either Log In, Create and Account, or Third-Party Login.  To fully get the best out of your tracker I suggest you create an account.
You'll need to enter a valid email address and a password of at least 6 characters.  After that you'll need to enter some basic information such as;
Photo, Name, Height (in CM), Weight (in KG), Birthday, Gender, Unit (Imperial or Metric Selection), and your Skin Colour (I don't know why that matters!).  Now press save.
On the main page you'll see your daily recordings, options for exercises, and a settings menu.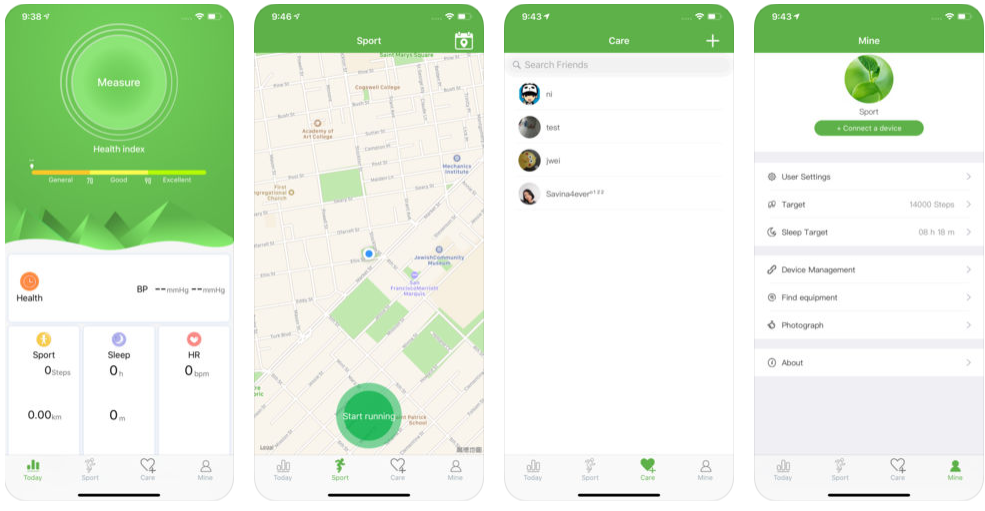 Connect a Device.
To connect your device to the add go to the settings menu (It's called 'Mine') and press the green button that says, 'Connect a Device'.  The app will locate your device and you'll need to select it from the chosen area.  Now confirm a Bluetooth pairing, and that's it!
If done correctly the date/time on the tracker will be the same as your mobile phone!
Within the settings menu you can also;
Amend any of the above personal information, add a daily target of steps/sleep, manage your device, set up Bluetooth photographs, and even locate your device if you've misplaced it.
Menu Options.
Everything is controlled from the app or from the tracker itself, you can customise the screen, see data graphs and control user settings.
You can also scroll through the different options on the tracker itself by pressing the touch key button on the front near to the bottom. To go into further menu's press and hold on each of those main menus.
If you press and hold on the main screen on the tracker itself, you can select from two different looking screen modes.
Tracker Menus.
On the tracker you'll see the following menus and sub-menus.
Main Screen – This is the area where you'll see the time/date/day, Bluetooth connection signal strength, Pulse, and the battery indicator level.
Step Mode – This is your daily step counter.
Calorie Mode – Displays how many calories you've burnt off.
Distance Mode – Shows the distance you've travelled.
Heart Rate Mode – This will start to record your Beat Per Minute (BPM) and will record this data onto the WearHealth app.  I would use this data as more of a guideline over an actual medical reading.
Pulse Mode – Will record you pulse and update this information into the app.  As like before this shouldn't be used for an actual medical reading.
Exercise Mode – Press and hold on this menu to start an exercise, press and hold it again for 2 seconds to stop.
Message Mode – Will display your SMS messages.
Find Mode – Will locate your mobile phone.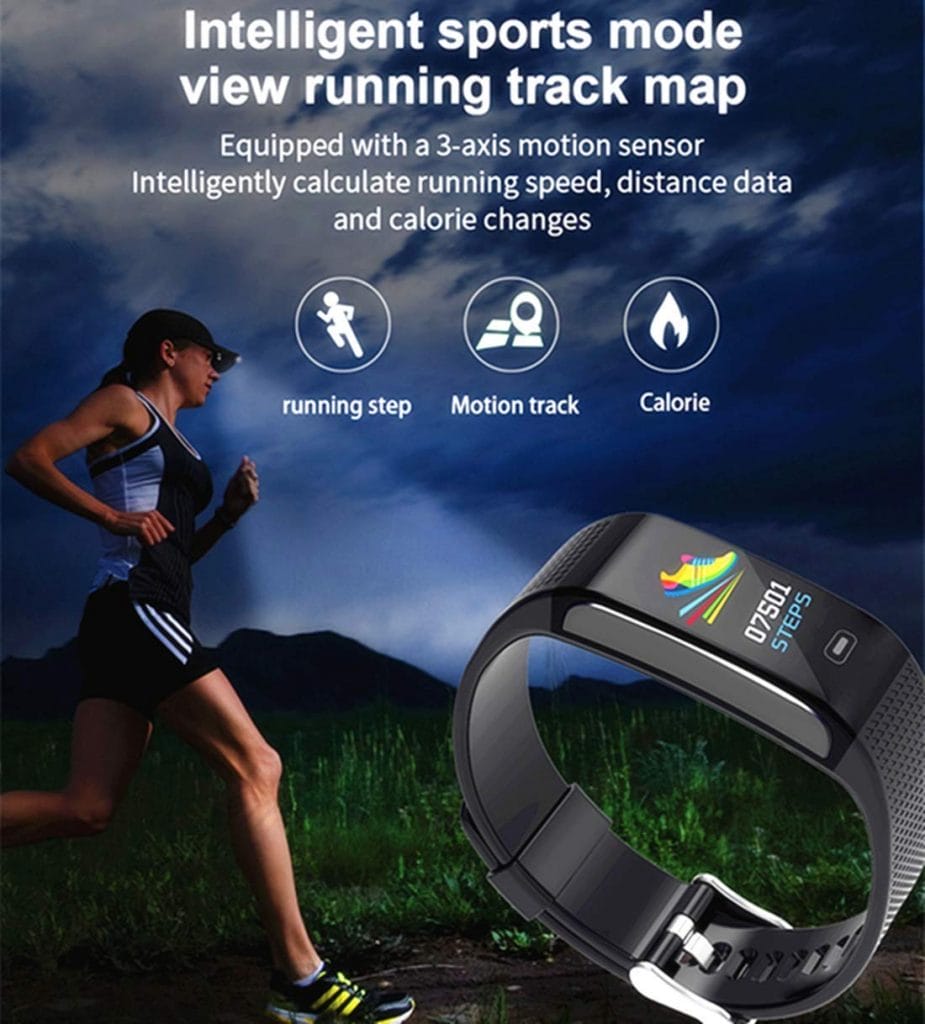 Further Menu Options.
You can also get other notifications and further settings via the WearHealth app, you can go onto to further things like:
Call Alerts – This option will alert to an incoming call, but you can't answer the call on the fitness tracker directly.
SNS Alerts – You can get your text messages to appear on your fitness tracker, but the characters are limited to 140.  You can also get a 140-character snippet for all your social media too, including Facebook, Twitter, Instagram and many more.  You can even get an email snippet too, but only if you save that contact as a VIP on your device.
Take Photos – You'll need to set this up from within the app, once done you'll be able to take some snapshots from your tracker onto your device.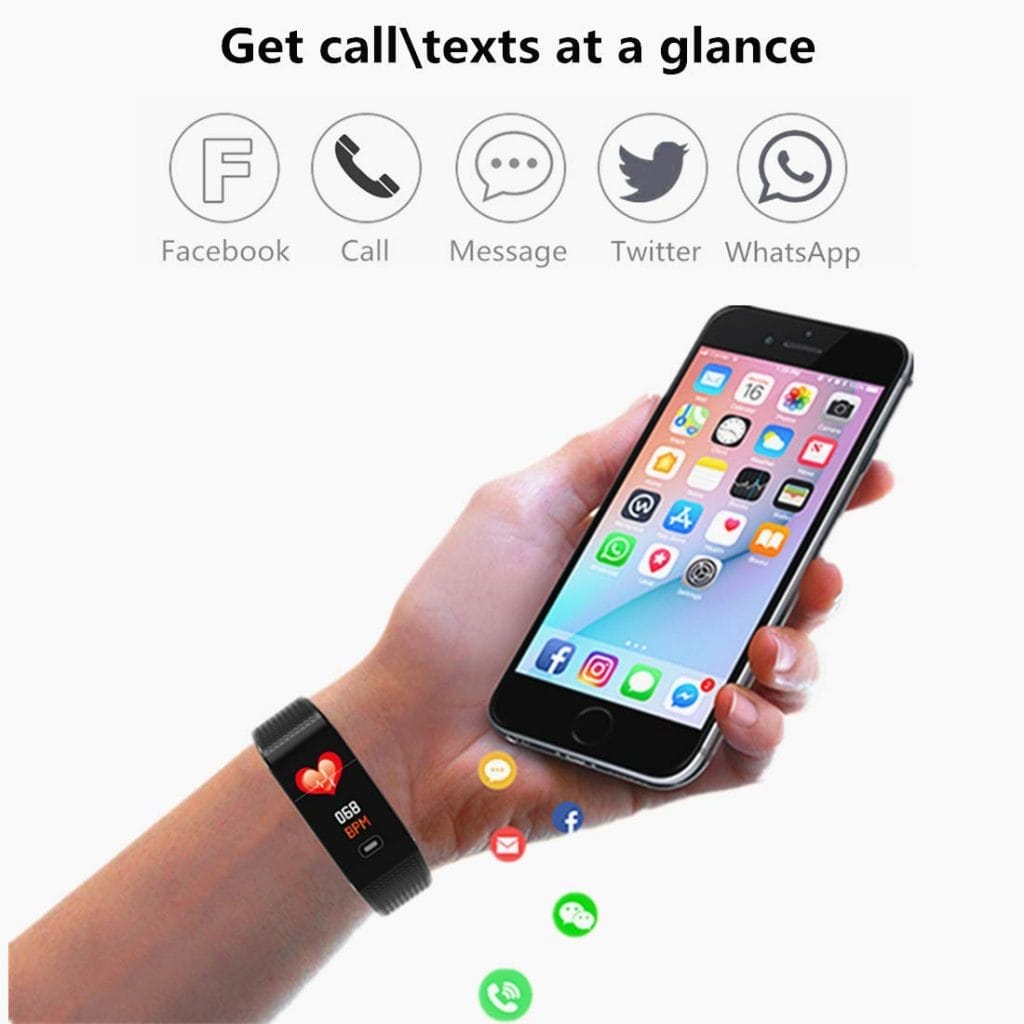 Other Features.
The Hocent HR Fitness Tracker also comes with the following:
Sleep Monitor – You can keep track and monitor your sleeping patterns, the data once synchronized will be available on the WearHealth app.
Splash Proof – The tracker is splash proof and rated to IP67 standards.  It's ideal for rain but not for showering or swimming.
Wrist Sense – To conserve battery power the Hocent HR Fitness Tracker goes into sleep mode when not in use, and with a wrist movement of 90 degrees the OLED display will light up again.
Technical Specifications.
Brand Hocent
Model: Fitness Tracker
Model Code: N/A
ASIN: B07BCCX4ZC
Connection Type: Bluetooth 4.0
Operating Distance: 10M
Battery Type: 85mAh Polymer Rechargeable Li Battery
Charge Time: 1-2 Hours
Usage Time: 8-12 Days
HR Sensor: Yes
Pulse Sensor: Yes
Resolution: 80x160dpi
CPU: nRF 52832
Working Temperature: Minus 10°C ~ 45°C
Waterproof Rating: IP67
Compliance: CE, RoHS, FCC
Conclusion.
I quite like the Hocent HR Fitness Tracker.  I like the colourful OLED screen and it's very easy to navigate through the menus.  The WearHealth app is also OK and is also easy to navigate through.  I found the touchscreen to be very responsive and effective also.
I'm not sure if the heart rate and pulse features are an accurate recording and wouldn't trust those readings if being used for medical monitoring.
Overall though it's an OK fitness tracker, it does exactly what you want it to do and its comfortable to wear all day and night.
If you want the Hocent HR Fitness Tracker for yourself, it's available for purchase only on Amazon. The RRP for this product is £29.99.
Product sample provided by Hocent in exchange for a detailed, unbiased review.
---
Thank you for taking the time to read my post. If you'd like to add a comment or thought on this post, please use the section below. I can also be contacted via the online contact form. Please subscribe for the latest reviews, news, and discounts. Please follow My Helpful Hints on Twitter, Instagram & Facebook too!
Hocent HR Fitness Tracker