The EMS Abs Trainer promises good results and is marketed towards to the lazy guy who wants fab abs without putting in any of the work.  Sounds great for me then!
You get 6 different modes and upto 10 different kinds of intensity.
With this kit, not only could you get those dream abs but also can increase your arm or leg muscles too.
But does it work?  Will my flabs turn to great abs? Time to test it out!
Packaging.
The EMS Abs Trainer comes packaged very neatly in a White cardboard box with product images and specifications printed on it.  The box measures 23.0cm x 21.0cm x 4.5cm and weighs 430G.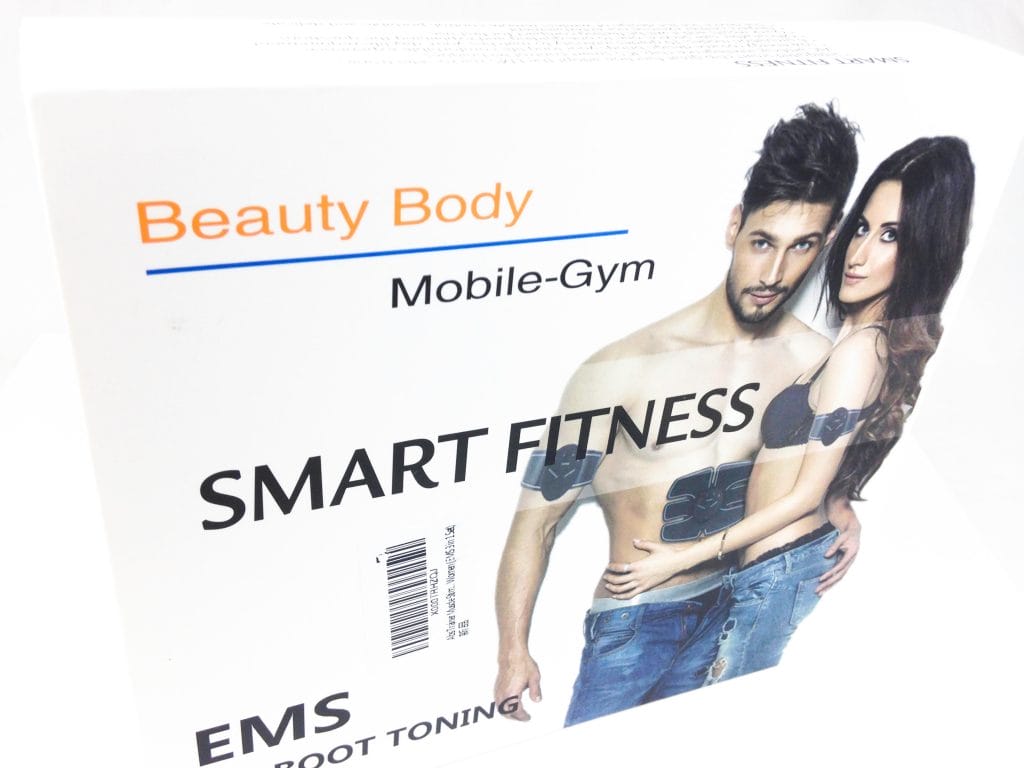 Contents.
Upon opening the EMS Abs Trainer box, you will find the following items. 1x Abs Pad, 2x Arm/Leg Pad, 3x Stimulators, 1x English User Guide.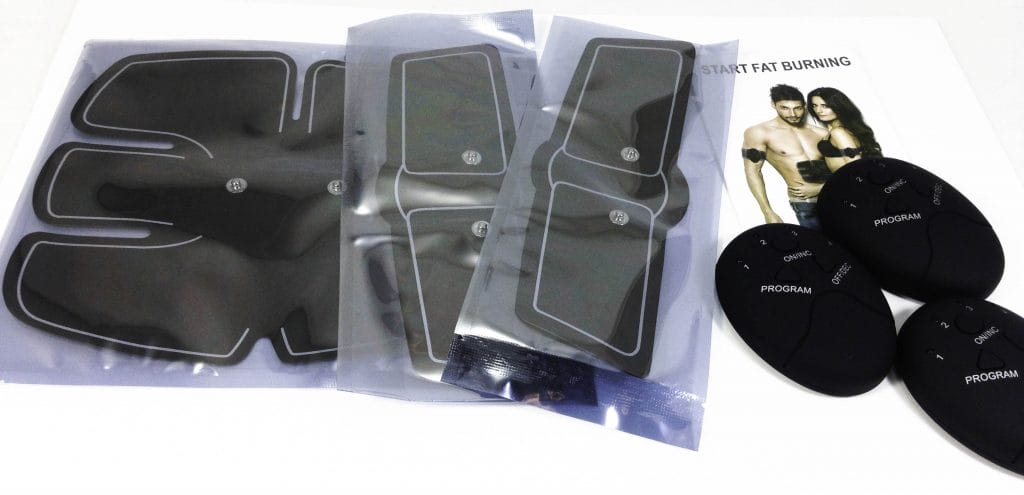 EMS Abs Trainer.
The EMS Abs Trainer is Black in colour with White detailing.  The electrical stimulator hosts measure 7.5cm x 6.0cm and take 2x AAA Batteries (Not Supplied).  Your abs stick on pad measures 18.5cm x 16.5cm and each arm/leg pad measures 19.5cm x 7.0cm.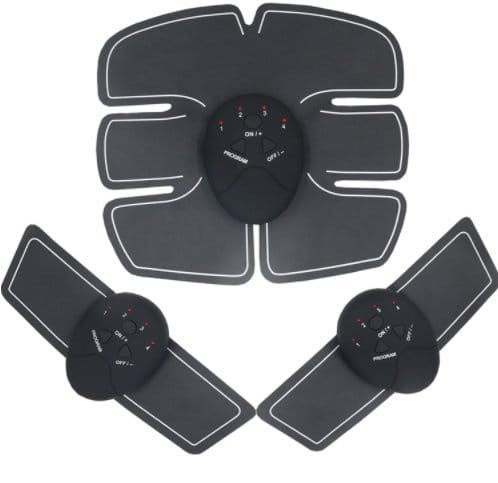 Using the EMS Abs Trainer.
Firstly, you'll need to insert 2x AAA Batteries into each one of the electrical stimulators and push these onto the pads using the push in buttons.
Next, remove the plastic film covering the gel pads and place on your body and then you can power on the stimulator and select your desired program and intensity.  It's advisable to set it to the lowest setting until you get used to using them.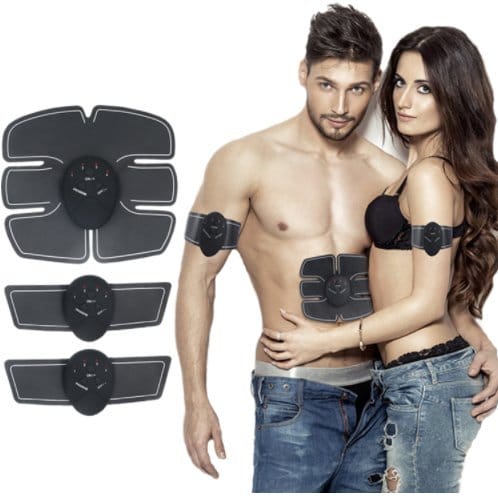 You'll start to feel your muscles contract or in my case my flab bounce about and this is when you know the machine is working.
If you press the program button the pattern chances and you can choose from 6 different modes, if you want to increase the intensity press the on/inc button.  To decrease intensity, press the off/dec button.
You get 10 different intensity's starting from what seems like a gentle workout to the end result of feeling like someone's punching you!
The gel pad does seem to stick to my skin, but you'll need to ensure you put the plastic wrap back on afterwards to stop dust and other things getting stuck to them.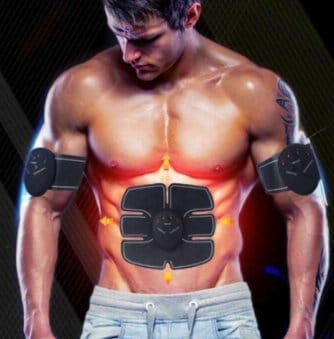 Technical Specifications.
Brand: Unbranded
Model: EMS Abs Trainer
Model Code: N/A
EAN: N/A
ASIN: B0794N1P7Y
Voltage: 1.5V
Battery: 2x AAA Battery (Not Included)
Frequency: 1~100Hz
Working Time: 12 Minutes
Output: 9.8mA Maximum
Compliance: CE
Conclusion.
I quite like the idea behind this, yes being a lazy man does help!  But, if this product lives up to the promises then it's great.  I will be trying it out over the next few weeks and will update further when I have more information.  But for now, I'm quite impressed and hopefully I will see some results soon.
If you want the EMS Abs Trainer for yourself, it's available for purchase only on Amazon. The RRP for this product is £19.99.
Product sample provided by EMS in exchange for a detailed, unbiased review.
---
Thank you for taking the time to read my post. If you'd like to add a comment or thought on this post, please use the section below. I can also be contacted via the online contact form. Please subscribe for the latest reviews, news, and discounts. Please follow My Helpful Hints on Twitter, Instagram & Facebook too!