If you've been following the site for some time you might notice I love a good audio product or two, and today I'm reviewing the New Bee Headphone Stand. This is sort of related to the massive number of earphones and headphones that I've reviewed as it's a way of storing them.
The New Bee Headphone Stand is a simple space saving storage device that can be used on just about any hard surface. You can store earphones, headphones (or both) with ease.
It's made from lightweight Aluminium and comes with a 3M adhesive backing.
But is the stand any good? Will it fall? Time to test it out!
Packaging and Contents.
The New Bee Headphone Stand comes packaged in a White cardboard box. It also features the word 'Aluminum' which is quite funny. The box measures 10.0cm x 4.5cm x 3.0cm and weighs 67G.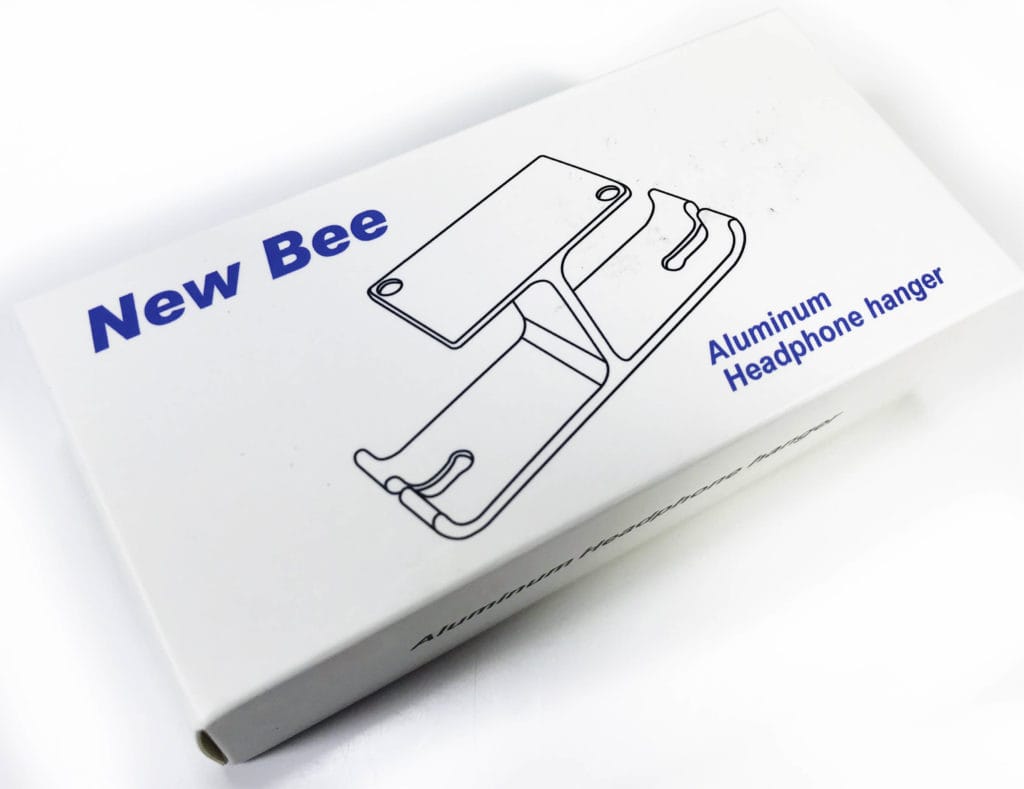 Upon opening the box you'll find; 1x Headphone Stand, 1x Additional 3M Adhesive Pad, 3x Wood Screws, 1x Surface Cleaning Wipe.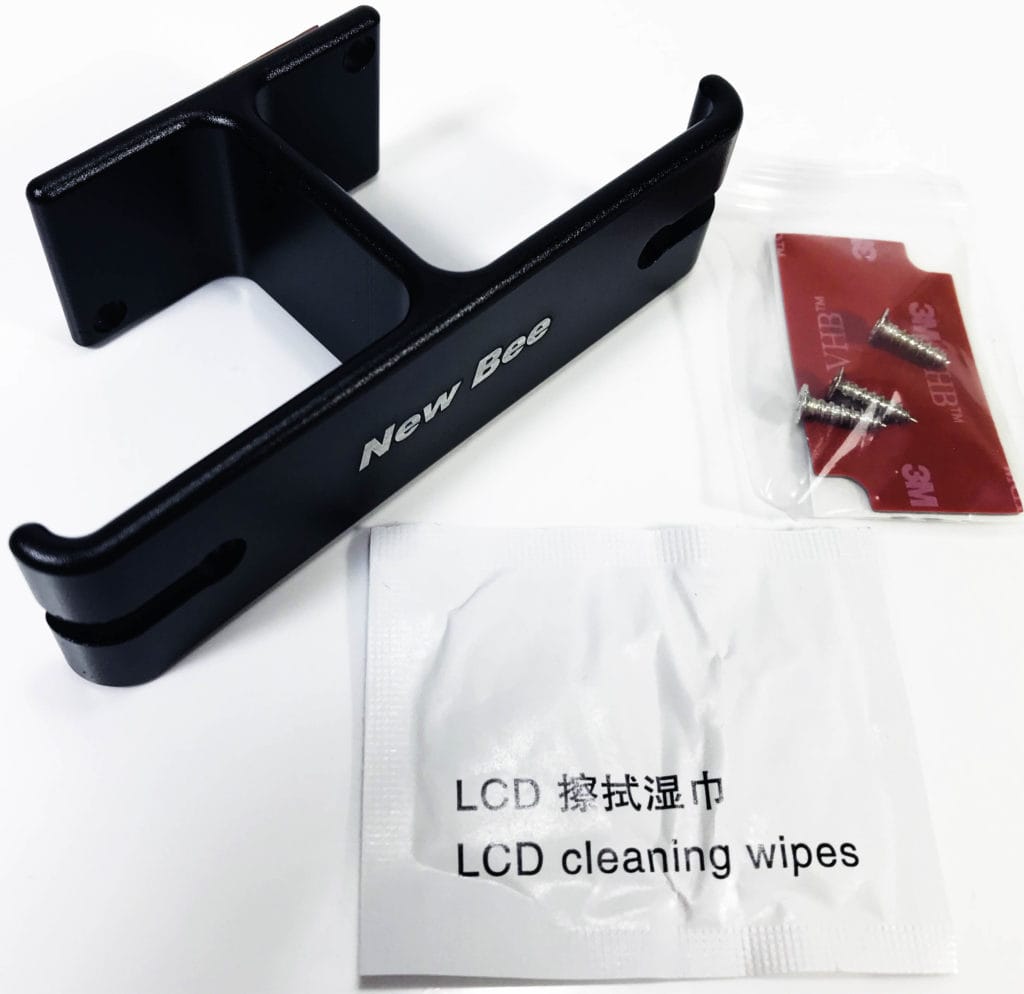 New Bee Headphone Stand.
The New Bee Headphone Stand is Black in colour and is made entirely from Aluminium. The stand measures 10.0cm in length x 2.5cm in width and has a height of 4.5cm, it also weighs just 55G.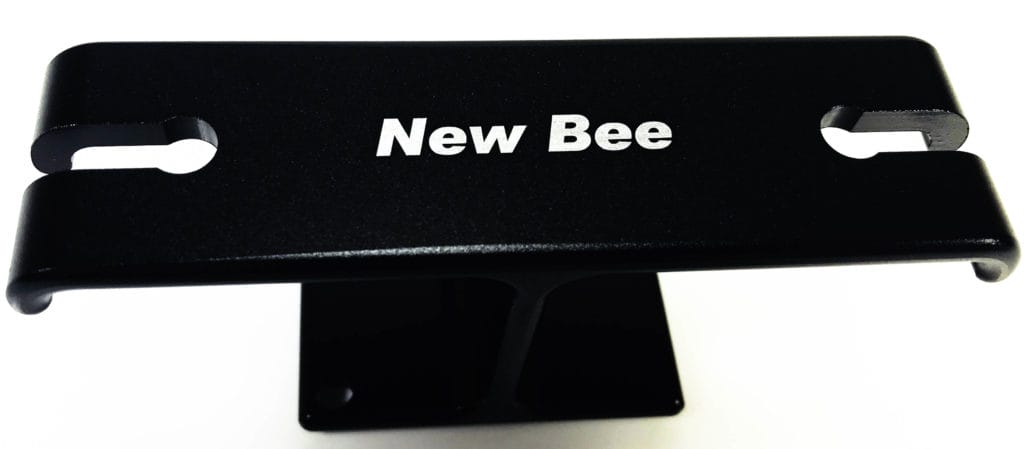 This stand features a grooved-out section on both ends, this is to allow cables to wind around the stand and store them just as neatly as your audio products.
The 3M VHB adhesive strip will ensure you can store upto 6KG in weight before coming away, but for peace of mind you can use the supplied screws too.
But, there's an issue with this design. You'll not be able to use a screwdriver to do up the screws as the larger part of the stand is in the way. So, although the screw holes are there to be used, you can't use them. Not unless you screw in at an angle and have a protruding wonky screw sticking out of the stand.
Installation.
A simple task to do, you'll first need to use the supplied cleaning wipe to clean your chosen work area of choice. Once cleaned and dried you need to remove the tape from the adhesive strip and press onto your chosen area. As mentioned above the screw securing option is not very useful and you'll not be able to use this function properly.
You'll need to wait for around 24 hours before putting headphones onto the stand. This gives the adhesive strip chance to adhere properly.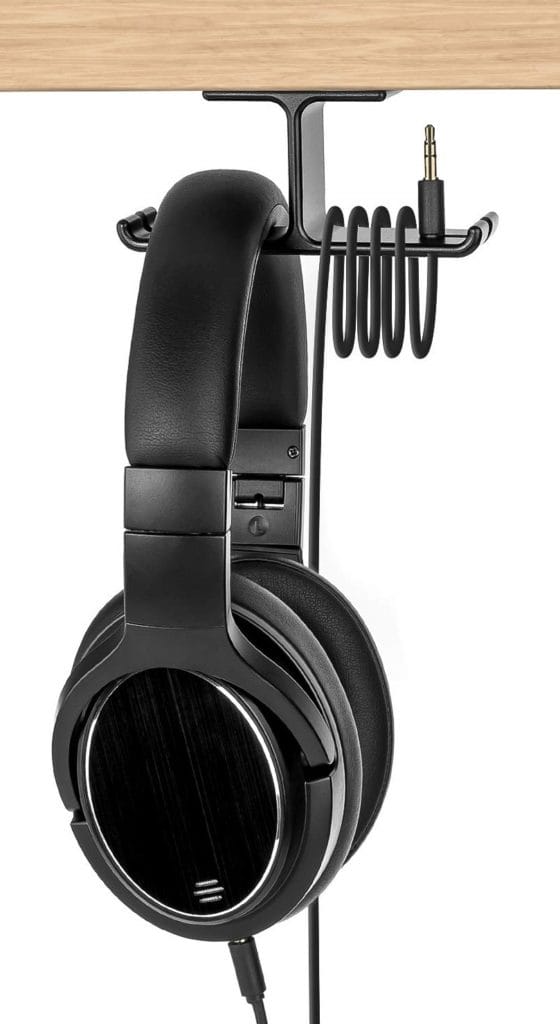 You have enough space to store two pairs of headphones and the whole stand makes for a neat and tidy work area.
If you have to remove the stand at some point in the future New Bee have supplied another 3M adhesive strip for you to use.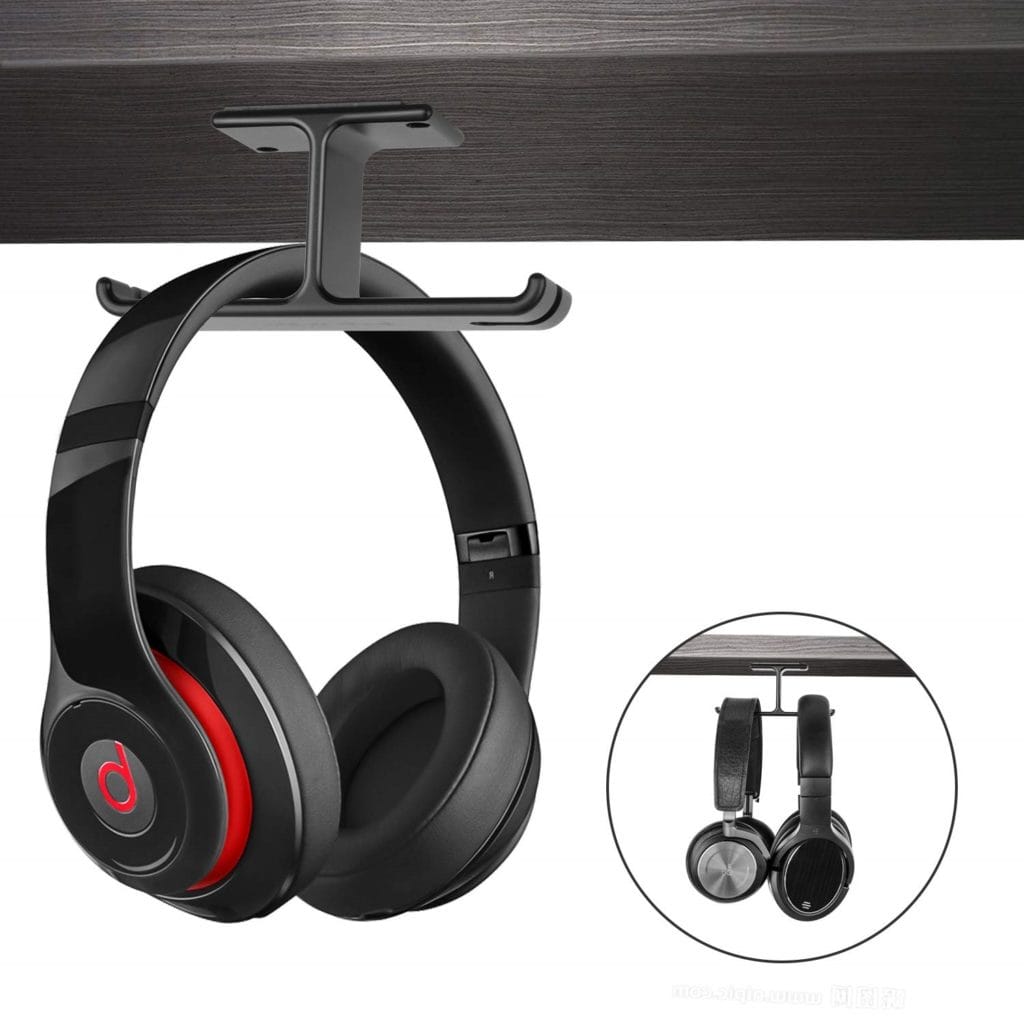 Technical Specifications.
Brand: New Bee
Model: Headphone Stand
Model Code: NB-Z5
Manufacturer Code: N/A
EAN: N/A
ASIN: B07NSRXBQK
Compliance: CE
Conclusion.
I really like the New Bee Headphone Stand. It's simple to install and holds any pair of headphones or earphones, no matter the brand. It certainly has made my workspace look that little bit neater. On the downside is the screw design, this needs looking into by New Bee as it's an area that lets down the product.
But the 3M adhesive pads are strong and will easily take the weight of upto 6KG. Which is more than enough capability to hold two pairs of headphones.
If you want the New Bee Headphone Stand for yourself, it's available for purchase only on Amazon. The RRP for this product is £7.99.
Product sample provided by New Bee in exchange for a detailed, unbiased review.
---
Thank you for taking the time to read my post. If you'd like to add a comment or thought on this post, please use the section below. I can also be contacted via the online contact form. Please subscribe for the latest reviews, news, and discounts. Please follow My Helpful Hints on Twitter, Instagram & Facebook too!