Business Description
I help people rid themselves of the Stress, Anxiety or Worry holding them back and stopping them enjoying their lives. I help people regain control of their emotions and develop bulletproof confidence. Through confidential, informal, person-to-person conversations, I share my knowledge and expertise in a global, cutting-edge approach to human transformation and potential. There is no judgement, no telling people what to do. I will be a neutral sounding board, a guide at the side, helping people realise their own innate wisdom. Some people engage with a personal trainer to build their physical fitness and I help them improve their psychological and mental fitness. Just like finding our balance when learning to ride a bike, once we have this understanding we can never lose it.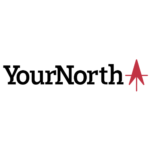 Business Description
Many people are struggling with their mental health, now more than ever. Working from home, away from friends & family, and a lack of face-to-face support. 1 in 4 of us will experience mental ill health every year…unfortunately this statistic will be much higher during the pandemic and beyond. At YourNorth we are passionate about promoting positive mental health and wellbeing, by delivering empowering, engaging and informative training and support. We offer wellbeing masterclasses covering topics such as stress, building resilience, improving sleep, mindfulness, communication, goal setting, happiness and kindness. We also offer accredited First Aid for Mental Health training courses, hypnotherapy and 1:1 personal development coaching.