Business Description
Hi I am Katy and I make bespoke, made to measure, unique items of clothing for both adults and children. I also make keepsakes and memory blankets from special items of clothing. I absolutely love sewing and a challenge so if there is something you are interested in that isn't on my website please get in touch to see if I can help.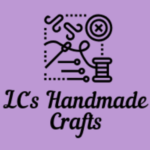 Business Description
Handmade bags and sewn gifts – all in bright colourful fabrics and made with love!