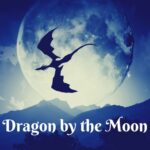 Business Description
For all your gifts and home decor with a unique twist of gothic style and boho/celestial vibes. All items are painted by me with a range of quirky homewares from clocks to fridge magnets and everything in between.
Business Description
Handmade wall hangings made using crochet, weaving and textiles and paintings and illustrations in watercolour and acrylics, all inspired by nature, animals and folklore.
Business Description
Creator of fabulously funky handmade jewellery, gifts and homeware items!