Business Description
I'm Michelle and I hand paint glassware! I draw designs from my imagination, or from photos I've taken, then use the doodle I've made to paint it onto the glass! It takes around 3 – 5 days for the process, to allow the paint to dry. It is then coated in a protective resin, to prevent scratching and to give it that special shine! I happily take custom orders as well and keep you consistently updated with how its progressing. All glass is handpainted with love and £1 from each glass I sell goes to Perrera Dogs UK.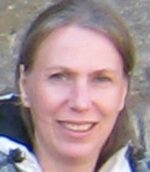 Business Description
Hand dyed unique yarn Handknitted, Crochet items and Hand painted items.