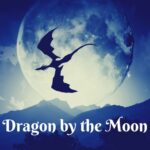 Business Description
For all your gifts and home decor with a unique twist of gothic style and boho/celestial vibes. All items are painted by me with a range of quirky homewares from clocks to fridge magnets and everything in between.
Business Description
Buying a gift for a loved one – or for yourself because we all need to treat ourselves now and then – has never been easier and yet, for that very reason, it can be hard to find something a bit different, something unique. We like to think that is where we can come in. We are constantly striving to imagine and create new products that will make the perfect, memorable gift for you or your loved one, or perhaps provide a talking point as an addition to your home accessories.