Business Description
I create art, greeting cards and gifts using recycled postage stamps.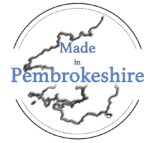 Business Description
Art, crafts and gifts Made in Pembrokeshire. Art – Prints – Greeting Cards – Bookmarks – Gifts
Business Description
Hello, I am Anna and I make jewellery and gifts. The majority of my handmade jewellery is made with sterling silver and gemstones or crystal beads. The gifts I made are bead and charm embellished bookmarks, crystal suncatchers and dowsing pendulums.