Business Description
We produce reproduction vintage art prints and posters and are passionate about promoting artists who were underrepresented in their lifetime – most often women. We also stock a range of eco friendly thoughtful gifts and lifestyle accessories.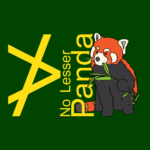 Business Description
Web and Graphic Design Services.
Business Description
Sarah Perkins is an artist specialising in Animals & Pet Portraiture. She is a proud member of the Association of Animal Artists. Her unique painting style is highly detailed, lively, and colourful using acrylic paints on canvas or texture paper. The paint is used both densely & in washes of colour. Working from photographs, she creates a contemporary interpretation of her subjects. Sarah's time is divided between her own creative work & pet portraits. Her portraits are created on a commission basis by working closely with clients to create a bespoke work of art to treasure. Sarah's animal art are her own creative works inspired by the variety & detail in nature itself. These Original artworks are available. They are also reproduced into prints and homewares which are available at local stores & galleries, along with her website online store.